Posted at 2:20 am in Uncategorized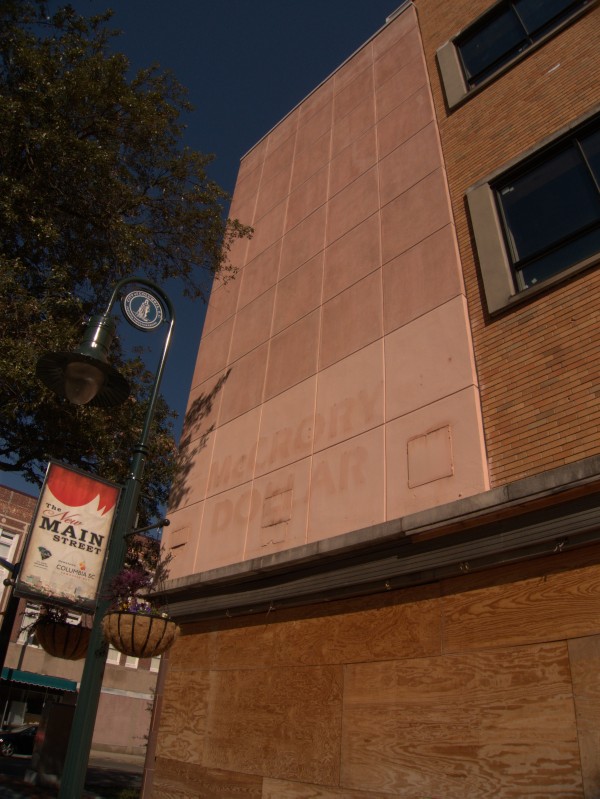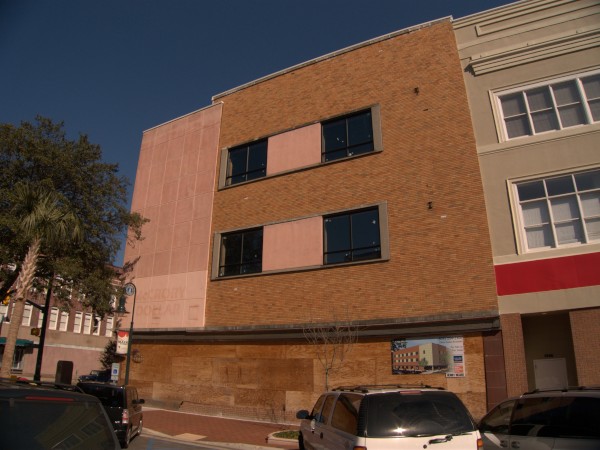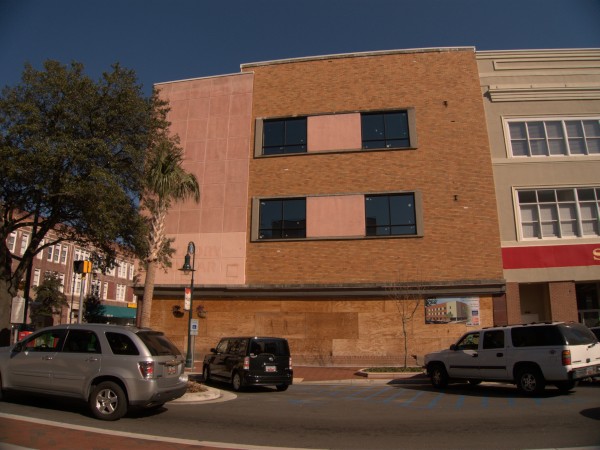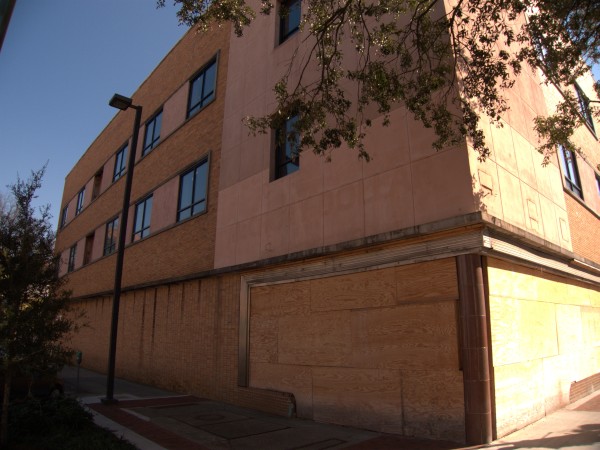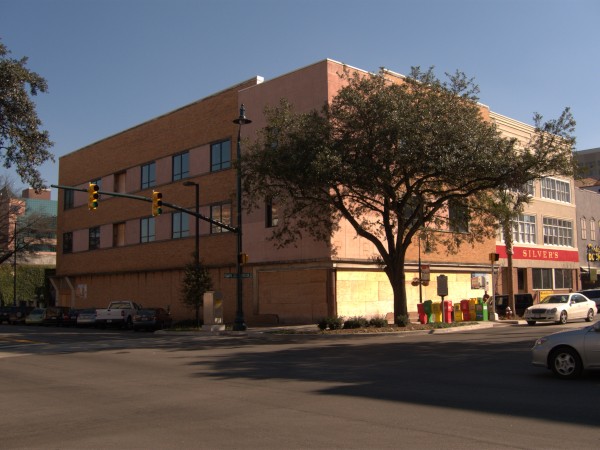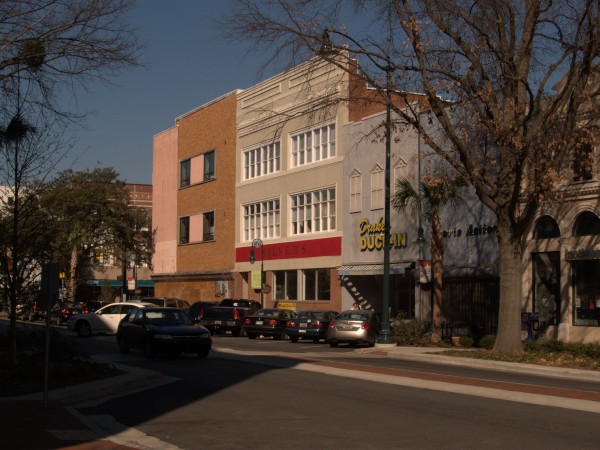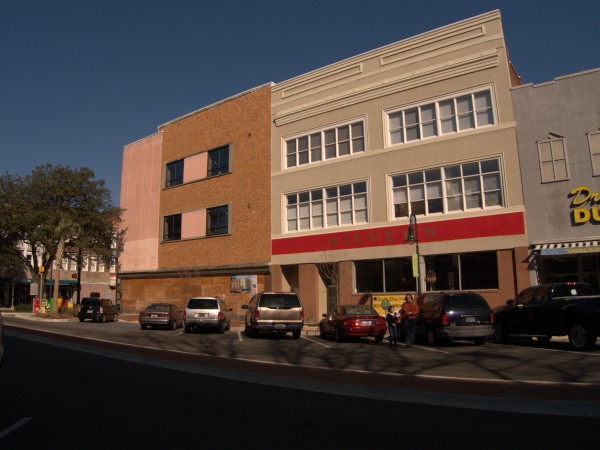 Here's another old-school five and dime type operation on Main Street, right next to Silver's.
I'm not sure I ever went into McCrory's. Certainly it was already in decline when I was growing up, and for that type of retail, we were more likely to go to Woolworth's at Richland Mall, Dodd's at Forest Lake or Rose's at Trenholm Plaza.
My memory is that it did survive up to my college years in the early 1980s, and that it then tried to morph into a Family Dollar type operation which did not last long.
This Loopnet listing is interesting in that it has an optimistic artist's rendition of the building converted into
Renovated 31,000 SF of Class A office space for sale or lease. Suites available from 1,500 SF to 30,000 SF.
That is slated for 2011, but I don't think I've ever seen work going on at the site, and it looks rather sad right now with all the plywood.
UPDATE 19 March 2010: Added Revco Drugs to the post title based on the comments (and verified in the 1998 phonebook).
UPDATE 21 September 2012 -- These pictures from 12 January 2012 show work on the site: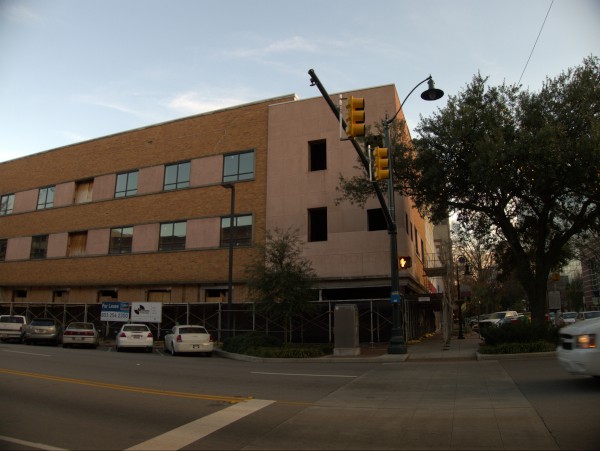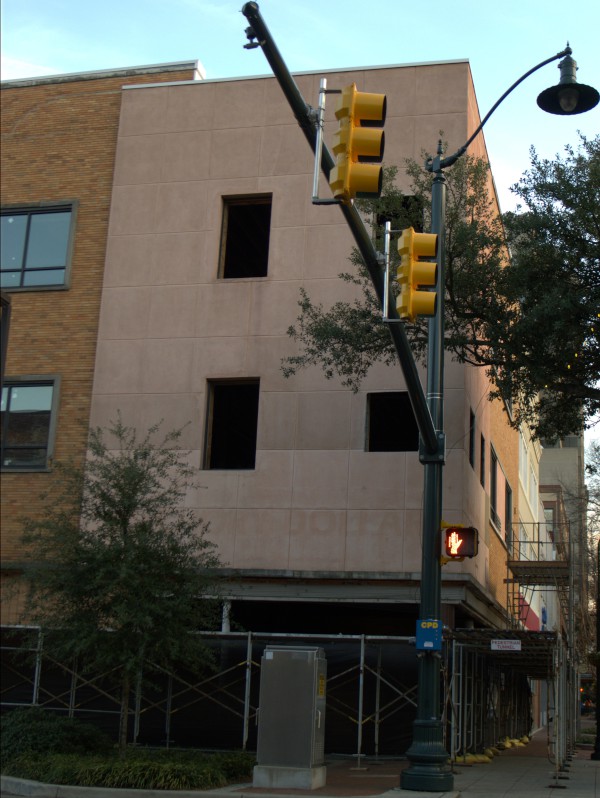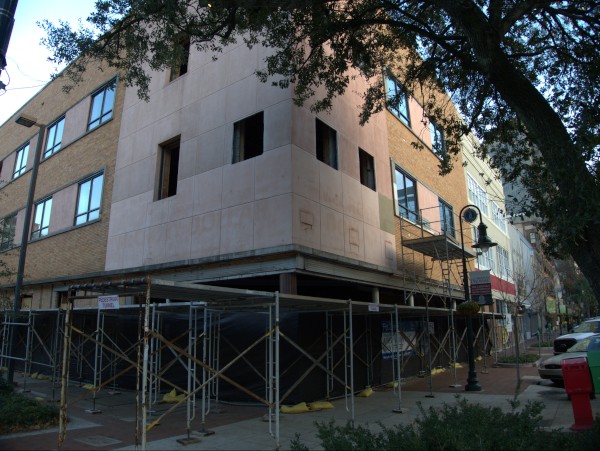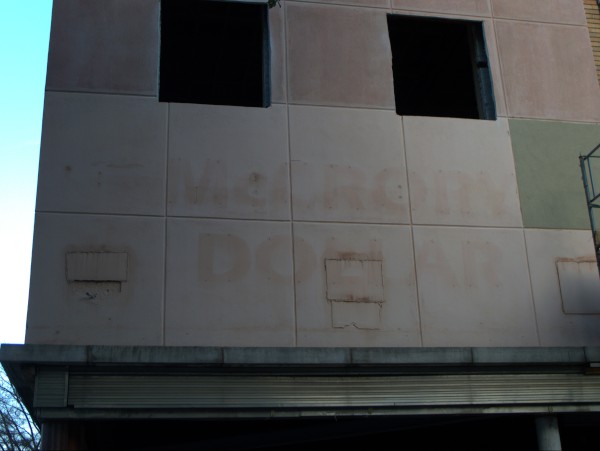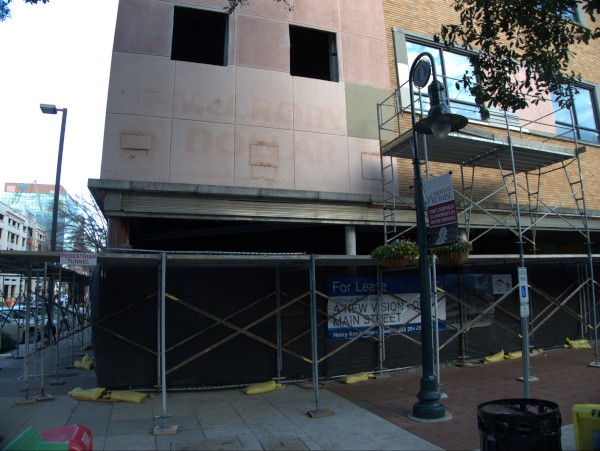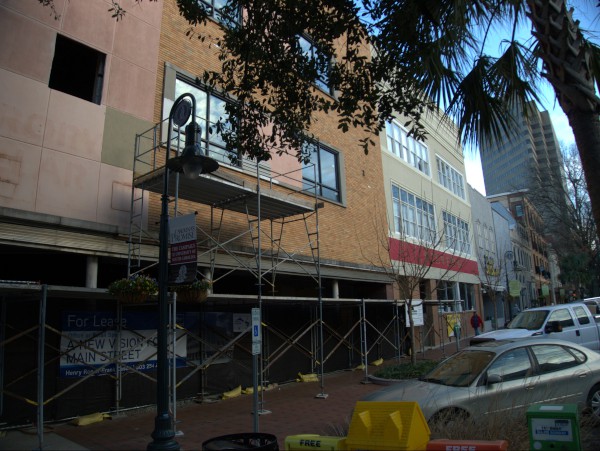 13 Responses to 'McCrory / McCrory Dollar / Revco Drugs, 1556 Main Street: 1980s'
Subscribe to comments with RSS
Leave a Reply