Posted at 5:15 pm in Uncategorized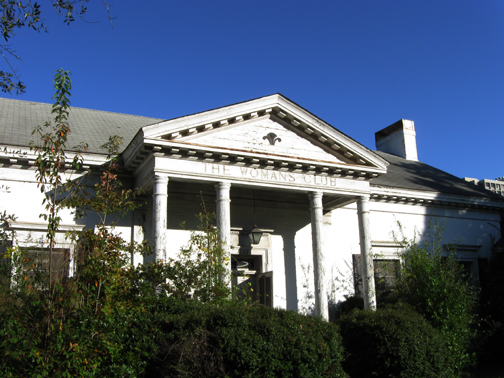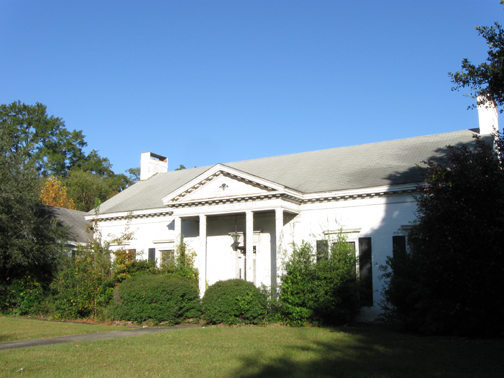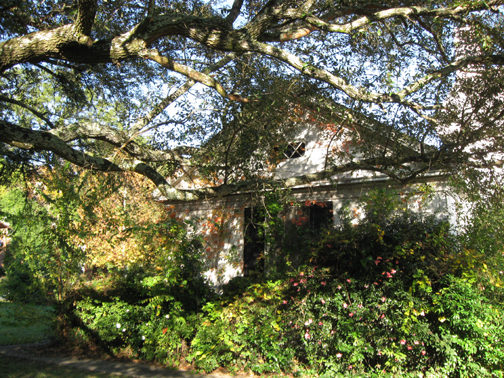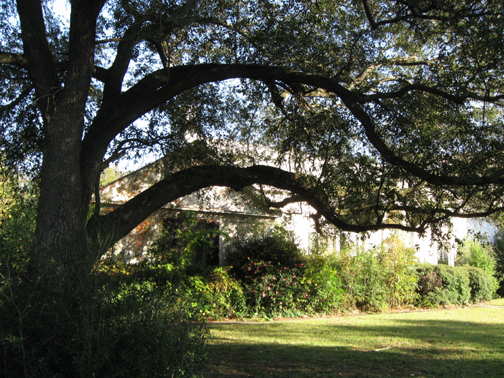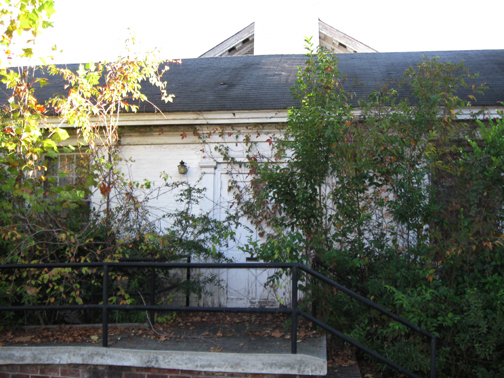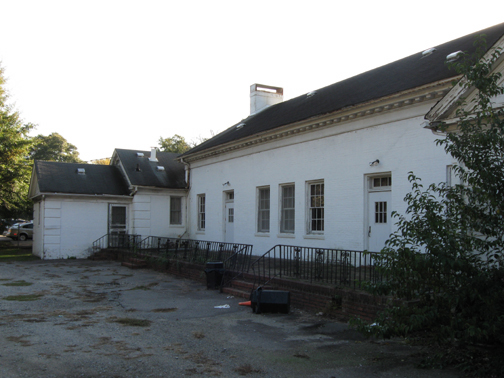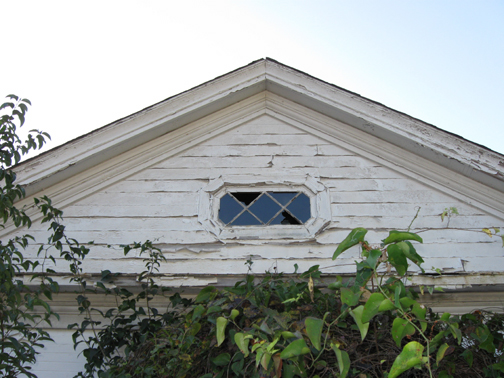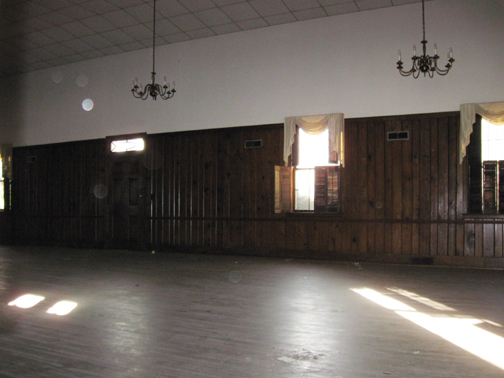 Today's bonus post comes from commenter Dennis, as do the photos:
After driving past a million times and promising myself to take some pictures before USC bulldozes it, I finally stopped and got some photos of the old Woman's Club building at 1703 Blossom St., next to their tennis center.

As you can see it is slowly moldering away. It has achieved a wonderful haunted house feel, and I'm sure it has a thousand stories and a few ghosts. I don't think it's used for anything currently. For years it was a little rundown but still rented a lot for fraternity and sorority parties. I've been to several wedding receptions and parties there.

It's basically one big room with a kitchen on the end, and some tiny side rooms. I peeked in one years ago and there was a wonderful, poster-sized b&w photo in an old frame showing the club in its heyday, with dozens of stylish ladies wearing their best hats and pearls at long banquet tables, taken in the 1940s I'd guess. I tried hard to track down who to ask about getting my hands on it but never could figure out who to talk to.

The Woman's Club of Columbia is still around and very active. They now meet here:

http://www.gfwc-sc.org/headquarters.htm

Columbia City Council records show that they were given permission and "encouragement" to put up a plaque explaining the history of the old Blossom St. place. It hasn't happened yet. The building has been nominated to go on the federal List of National Historic Places, but I don't think that has happened yet either. It's currently owned by USC and valued at $700,00 but I'm sure the acre and a half lot is worth a lot more than that. And the huge oak trees are priceless.
UPDATE 8 November 2009: Added '1940' to post title.
15 Responses to 'Women's Club of Columbia, 1703 Blossom Sreet: 1940 (built)'
Subscribe to comments with RSS
Leave a Reply