Archive for the 'State Fairgrounds' tag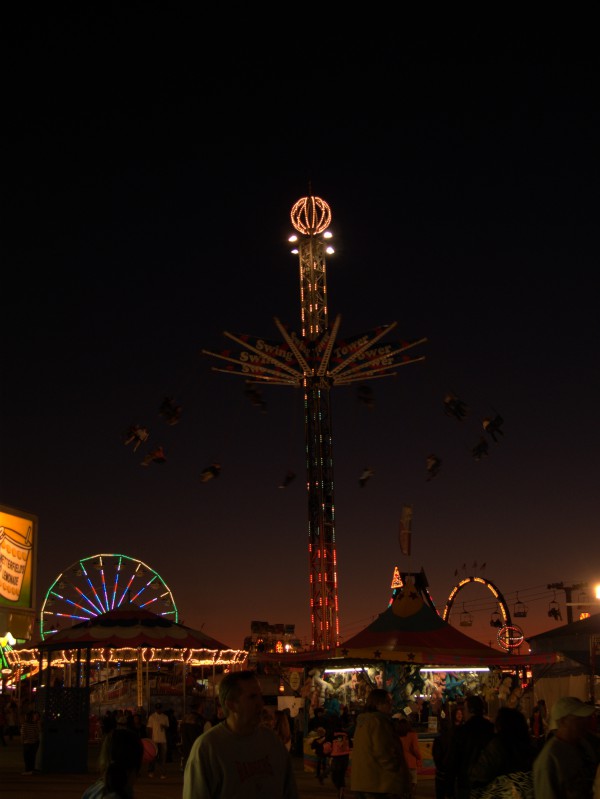 OK, you know the drill by now if you've followed my State Fair posts from previous years: I like what I like, and I like to take pictures of it, so there's nothing new or astounding here, just old friends like the Buxom Beer Girl, The Cotton Candy Stands and the ducklings, but I enjoyed being out and about amongst the neon and greasy delights as usual. I took the tripod, but really couldn't get into setting it up to try for HDRs this year, so I just got one, which is not as good as those from last year (2010). I did take a few videos this year, in particular the one above (which has some issues with light spikes, but is quite watchable) and one below the jump.
Meet your party at the (Time Warner) rocket!