Archive for the '8911 Two Notch Road' tag
Posted at 1:08 am in Uncategorized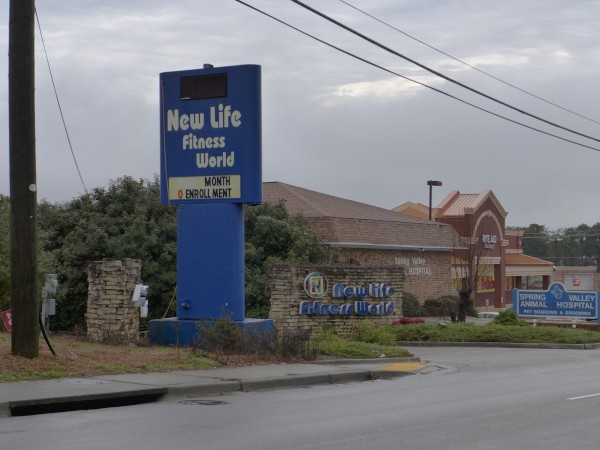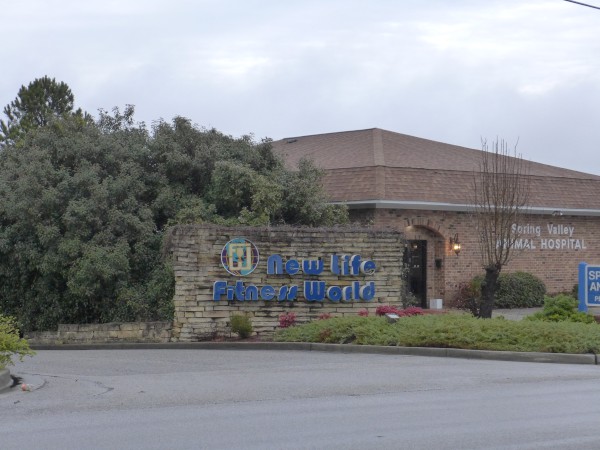 I first wrote about this lot in the closing for North 1 Drive-In, a location that had a certain notoriety amongst teenage boys. Interestingly, the address given during the theater days is 8757, which is two blocks off of the current number. But then this was pretty much the boonies back then.
Not being a big exercise fan, what I constantly noticed about the New Life incarnation was the electronic banner on the top of their roadside sign. This normally ran a digital temperature reading, and it was never right -- Generally it wasn't even close.
Like Columbia Athletic Club before them, New Life has apparently lost the local battle against the (very fit) 500 pound gorilla that is Gold's Gym. Curiously, apparently the only New Life location remaining is in Cedar Rapids Iowa.