Posted at 5:34 pm in Uncategorized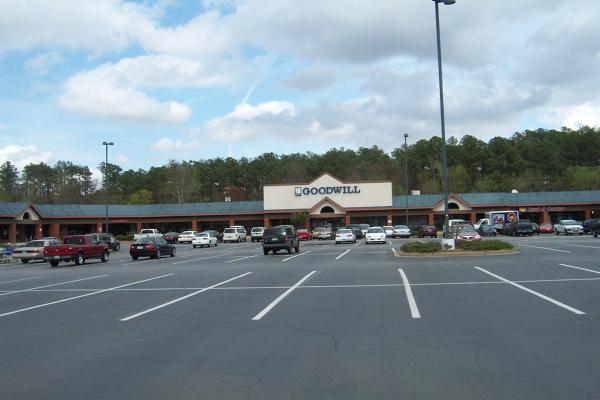 At one time, "The Italian Oven" was an up-and-coming casual Italian chain. I visited locations in Kansas City, Aiken, and of course, Columbia. The stores had a welcoming ambience that was a bit less formal than something like The Olive Garden, but still classier than something like Pizza Hut.
They had, in my opinion, a very good pizza, not too thin and not too thick and made better by having very large diameter pepperonis and bottles of olive oil at the tables for drizzling on it. I don't recall having anything other than pizza, but my father and sister seemed satisfied with the other Italian dishes on their menu. They also had a "gimmick" to distinguish them, and endear them to kids: Their drinking straws were actually long pasta noodles. This worked better than you might expect as cold beverages didn't seem to soften them to any appreciable extent, and it was fun to crunch them when you were finished.
They also had their problems. This was a chain that was founded on the idea of rapid growth, and as often happens, it got out of hand, and staffing suffered as (in my opinion) franchisees and staff were insufficiently vetted. When I was living in Aiken, I used to enjoy going to the Aiken Mall location because it was open until 10:30 on weeknights, and fit my preferred dining hours better than most places. I was in there one night happily reading a book and waiting for pizza when the manager came over and tried to proselytize me. This didn't sit at all well with me, and I never went back. (I remember reading somewhere about restaurants: "Americans don't complain, they just don't come back"). The place closed not long after that, though I doubt my boycott made the difference.
The one in Columbia lasted a bit longer, long enough to provide one of the oddest restaurant experiences I've ever had. My father, sister and I were eating lunch there one day, probably a Saturday. I wasn't paying any particular attention, but service seemed kind of slow. Finally a well dressed man with a notepad came to the table and asked for our order. My sister seemed rather hesitant though my father, like me, had noticed nothing. We made our orders, and he asked if we wanted bread. I said that, it was hard to choose there because sometimes they brought out bread as an appetizer and sometimes they didn't (I still have a peeve about places like that). He said that he would make sure we got the complementary bread this time and walked off.
After he left, my sister pointed to a table of young, business-looking guys, and said, "That guy was with that table -- he's a customer". And indeed, this table of "can-do" customers had gotten so disgusted with the slow table staff that they had taken over waiter-ing for the whole store. They carried our, and their, orders in to the kitchen, made sure the cooks understood, and later brought our food!
Not long after that, the whole chain folded in bankruptcy and acrimony. Some individual restaurants survive, their owners having negotiated rights keep the name, and the original owner is apparently now trying to refound the national chain, but as a Fazoli's style no-table-service concept.
After the Decker location closed, no successful retail operation ever went into its spot, marking the start of the decline of that particular strip mall. Goodwill finally put a thrift shop there, but I prefer pizza.
UPDATE 12 April 2010: Added full street address to post title.
UPDATE 8 June 2012: Changed post title to spell out "Boulevard" in full. Also added tags.
11 Responses to 'The Italian Oven, 2732 Decker Boulevard: 1997'
Subscribe to comments with RSS or TrackBack to 'The Italian Oven, 2732 Decker Boulevard: 1997'.
Leave a Reply