Posted at 11:56 pm in Uncategorized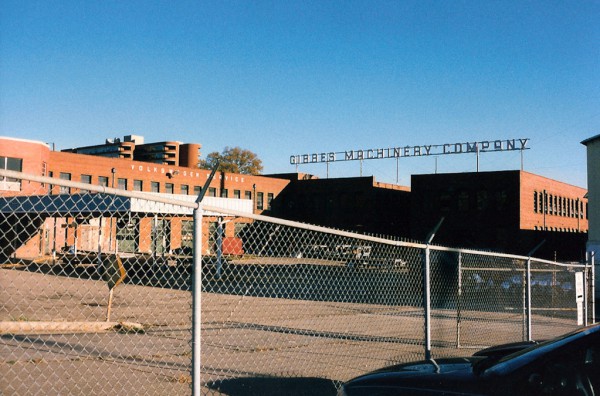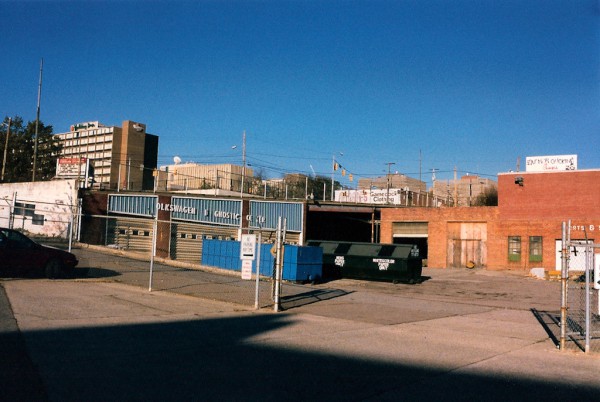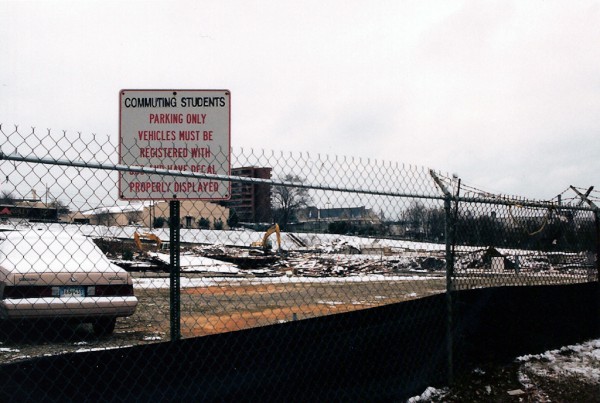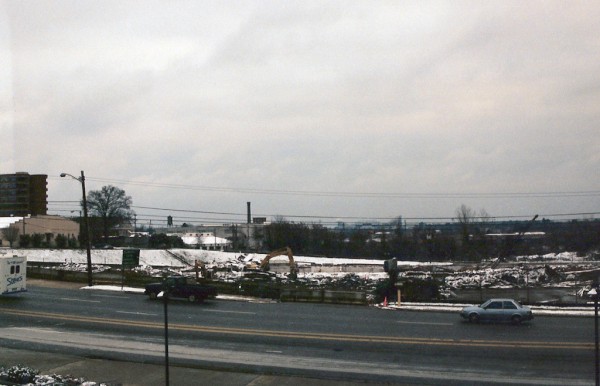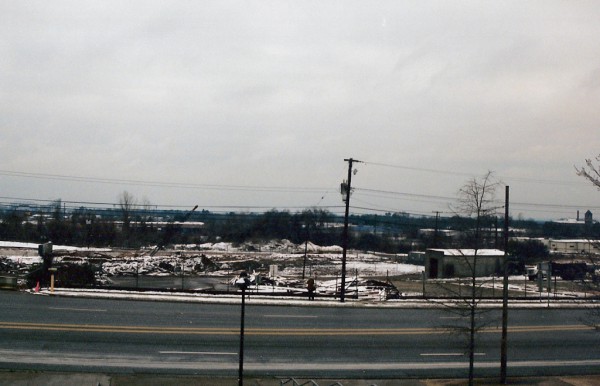 Commenter Alaska Jill sends in these pictures of Gibbes, saying:
Gibbes Machinery: The sunlit pictures were taken, I believe, in 1998. I used to park at the Gibbes lot as a USC student and knew those buildings were probably not going to be around much longer. Demolition started not long after those photos were taken. One morning in early 1999, we had snow in Columbia. I was a graduate assistant at the journalism school at the time, and had brought my camera with me to get some pictures of Columbia in the snow. From the steps of the Coliseum, I caught a couple pictures of the demolition in progress. An additional picture is taken from the former Gibbes lot.
The old Gibbes space is directly across Blossom Street from the Coliseum -- I'll have to consult some old directories to get the actual address. Right now it's the location of USC's new-ish "wellness center", which frankly sounds like a boondoggle with no educational function to me, but back in the day, Gibbes was there as a representative of the old "manufacturing" look of the Vista area. I never had a clear idea of what the machinery side of the business did, but the car lot was the only Volkswagen dealer in the Columbia area.
After USC got this property, the dealership moved to Broad River Road, just west of the river and either went under or sold out to the current tenant, Wray Mazda Volkswagen.
Take a good look at the second picture above. In the background, you can see The Towers and also the mini-mall building (muraled "Gamecock Clothing") which once held Robo's video arcade, Pappy's and a number of other small, student-oriented businesses. It has since been torn down to put in the Adesso condos.
UPDATE 17 December 2011: The building I tag as the "mini-mall" was actually Addams University Bookstore a separate building in the same general area. See the comments.
(Hat tip to Alaska Jill)
42 Responses to 'Gibbes Machinery Company / Gibbes Volkswagen, Southwest Corner of Blossom & Assembly Streets: 1999'
Subscribe to comments with RSS or TrackBack to 'Gibbes Machinery Company / Gibbes Volkswagen, Southwest Corner of Blossom & Assembly Streets: 1999'.
Leave a Reply