Posted at 12:31 pm in Uncategorized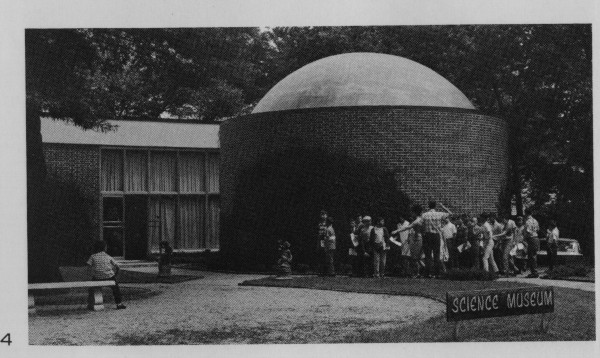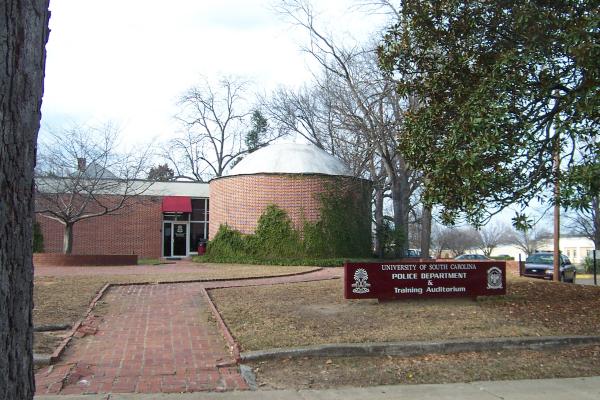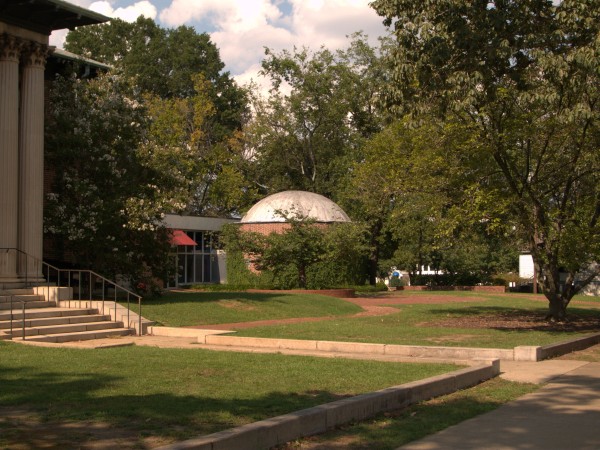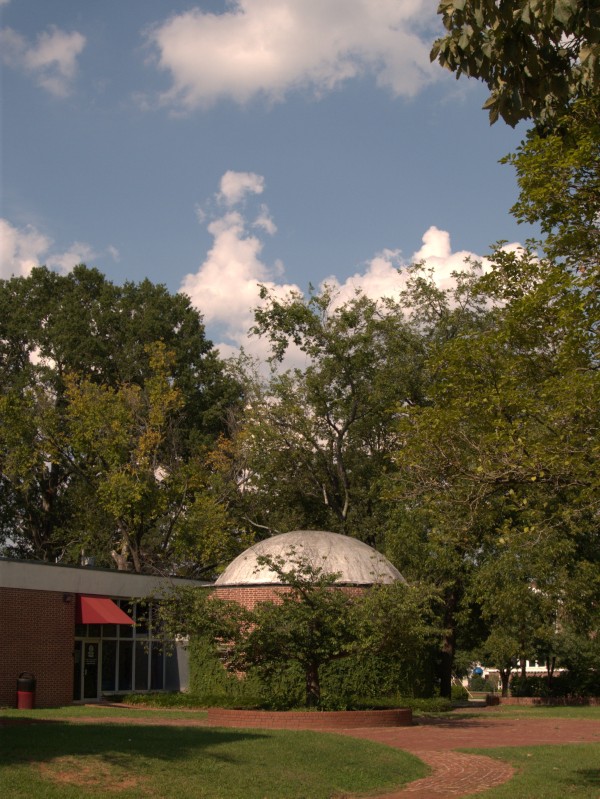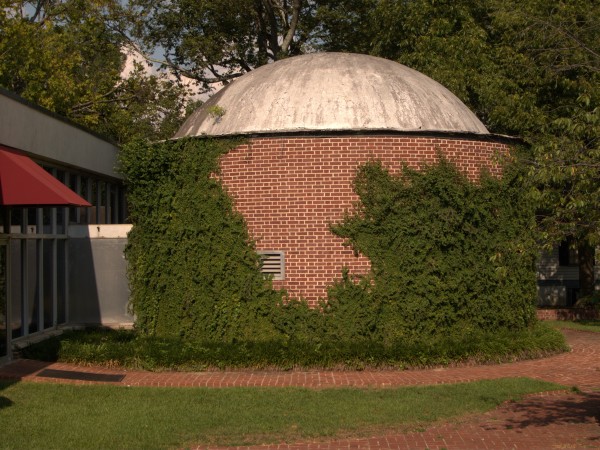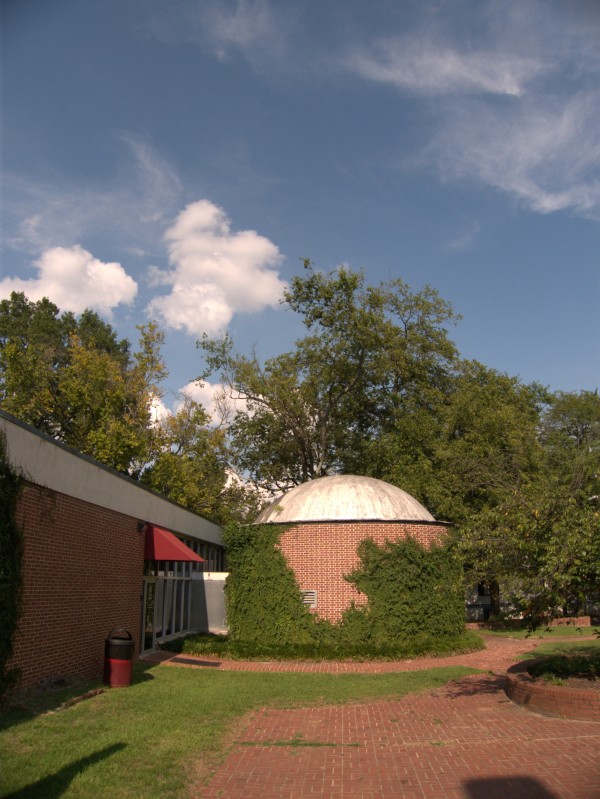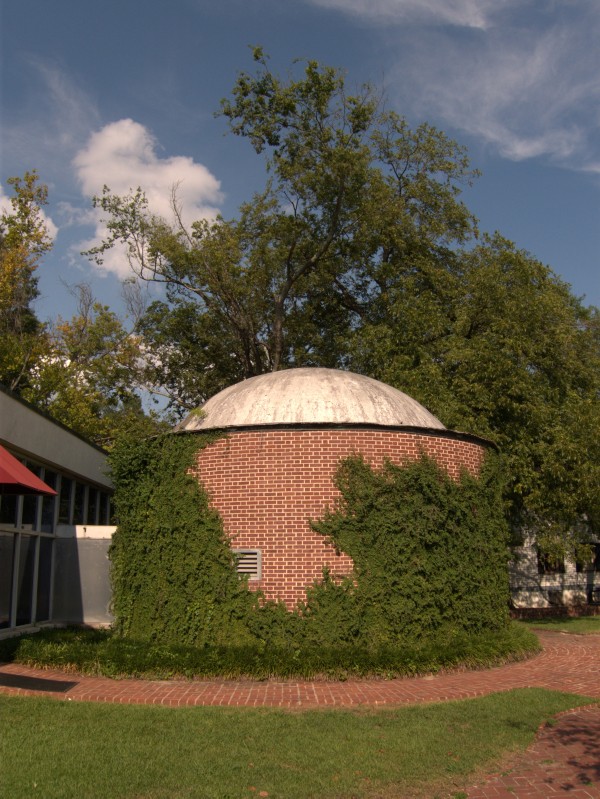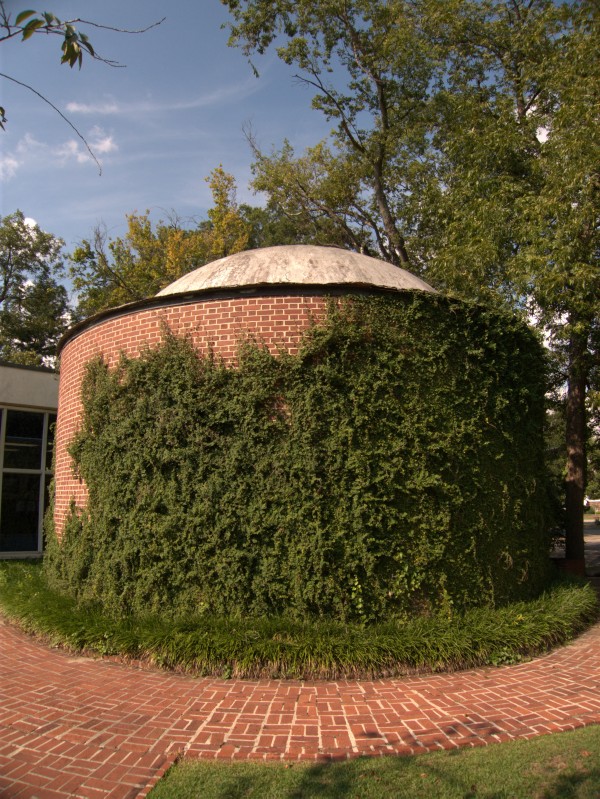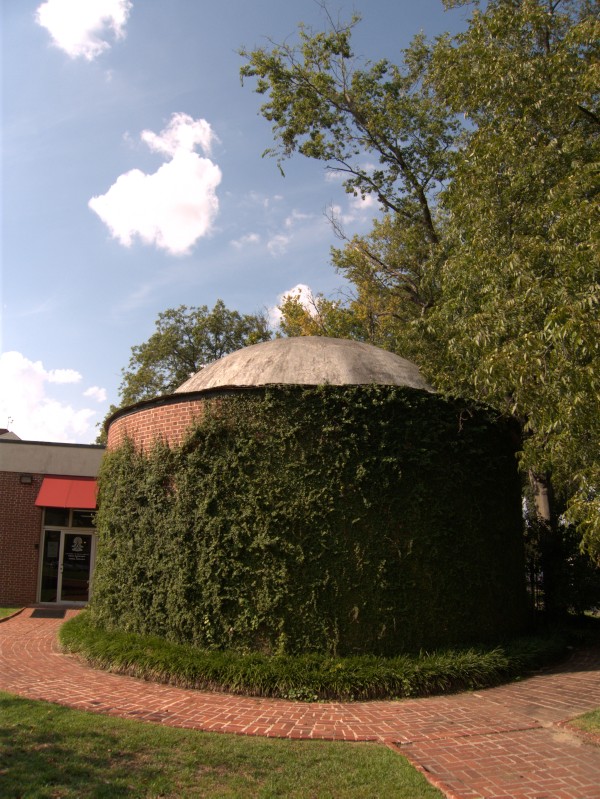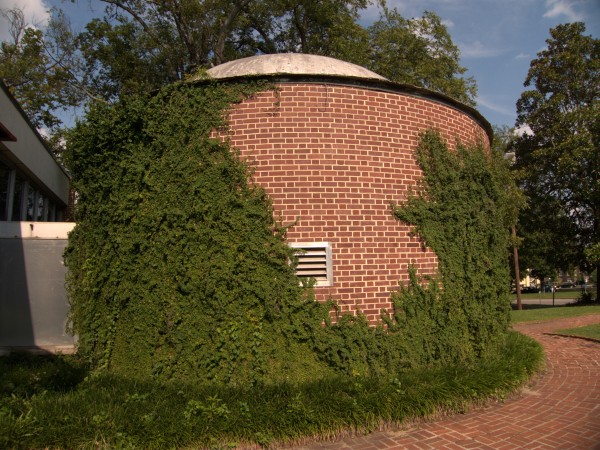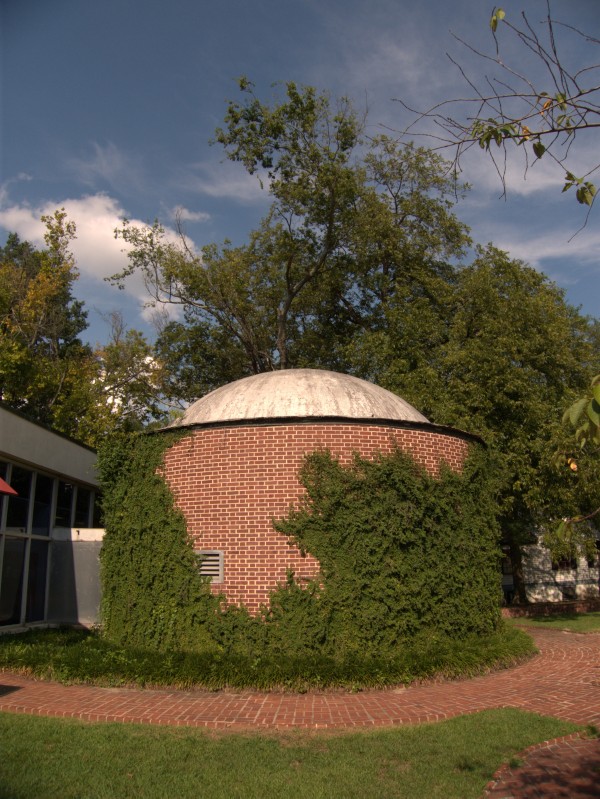 Gibbes Planetarium was part of the old Art & Science Museum at Senate & Bull. I'll do a post on the museum at some point, but the Planetarium was, in my mind, its own entity. The Planetarium was a small round brick structure with a domed roof, and from the outside looked tiny, but on the inside was quite spacious (I believe it seated 55). One of the zombie web-sites mentioning the Planetarium says it was established in 1959. I don't remember that far back of course, but we started going in the mid 1960s when it still had the original equipment. You would walk in through a short hall from the Science Museum, and there would be two rows of bench seating wrapped around the room with this black, very boxy looking contraption on a pedastal in the middle. In the 1970s or 1980s they did a major upgrade, and the black boxy projector was replaced with an almost medical-imaging looking projector full of lenses and servo motors, all controlled from a space-age console that looked to me like it belonged on the bridge of The Enterprise. Not only did the new projector whir and piroutte, it showed a vastly more numerous field of stars, and had a number of built-in special effects.
The Planetarium was open on the weekends, and that generally was when we would go. If we had cousins staying over, it was practically mandatory. They ran a number of different shows during the year. They would almost always have some sort of "identify the local constellations" show, and they would have special topic shows on black-holes, supernovas and space exploration. Part of the equipment upgrade in addition to the new star projector was the installation of remote-controlled slide projectors all around the rim of the roof, so they could script elaborate shows with non-star images projected on the different sectors of the ceiling. During the Christmas season they usually had a show speculating on what astral phenomena could have been interpreted as the "Star of Bethlehem", and during later years they did several shows dramatizing classic science fiction stories. I remember in particular, their production of Asimov's "Nightfall", about a planet lit by a number of different suns which had never experienced darkness until one fateful day..
The experience of sitting in the Planetarium as the lights went down was always special. Whoever the presenter was always had a very smooth voice, and as the stars came out, and he spoke, I was always struck by an almost physical wave of sleepiness though it passed quickly.
When the Art Museum moved into bigger digs on Main Street in 1998, they dropped the "Science" part of their mission. I had hoped that the Gibbes Planetarium might carry on on its own, but it was not to be, and now the building houses part of the USC Campus Police, and the Planetarium is apprently used as a simple auditorium. I don't know what happened to all the equipment, it's not like you can use a planetarium projector for anything else -- I hope it found a good home.
UPDATE 18 October 2009: Well, I am sorry to report this, but I went by the Planetarium on 9 October 2009 during business hours, hoping to get permission to take some pictures inside. The front desk folks of the Campus Police were very friendly, but told me that the old Planetarium space was not in fact in use by them, as I had assumed, but was closed off with no access, and that they thought the interior was falling apart. Although it has only been 11 years since the space was in use, I suppose this is possible if there are leaks or mold or whatnot. I find this quite sad.
On the plus side, I have added 11 more high-res shots of the exterior.
UPDATE 21 June 2011: Added picture [at top] of kids queueing outside the planetarium from an old Chamber of Commerce promotional book.
33 Responses to 'Gibbes Planetarium, Senate Street & Bull Street: 1998'
Subscribe to comments with RSS or TrackBack to 'Gibbes Planetarium, Senate Street & Bull Street: 1998'.
Leave a Reply