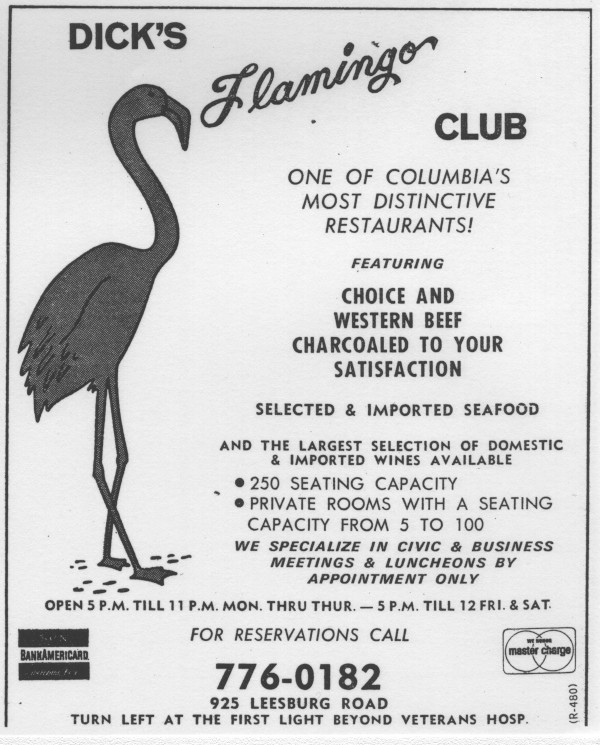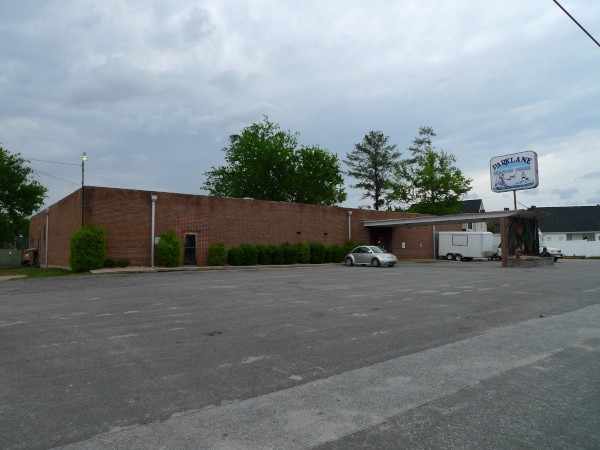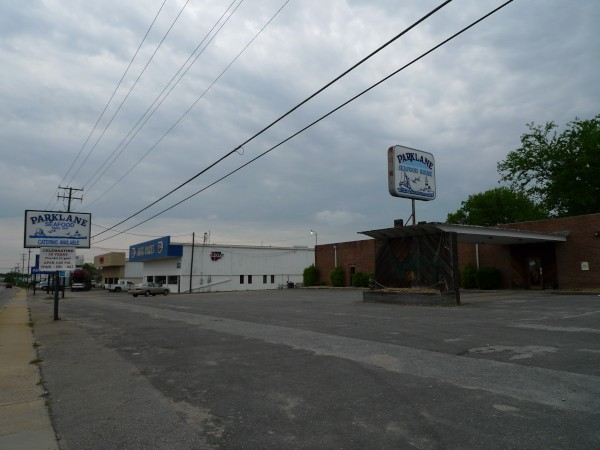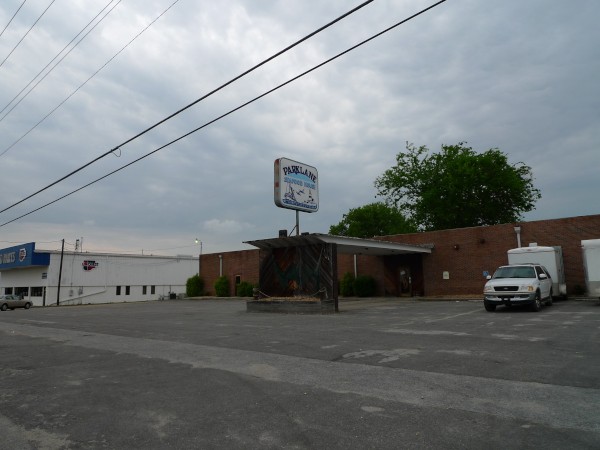 it seems to me that that Leesburg Road used to be more fashionable than it is now. Perhaps since I-77 came through, it's a bit harder to get to, and to describe how to get to. Or it could just be my imagination, since we didn't go there much even back in the day.
In fact, I have only a very vague memory of having heard about Dick's Flamingo Club at all. If I hadn't seen the ad while I was xeroxing the "restaurants" section from the 1970 phonebook, I'm sure I wouldn't ever have thought of it again. I do notice that it was open until 11pm on weeknights, and it seems to me that more restaurants were open late in 1970 than are today. Nowdays, if you can't get there before 10, or even 9 in a lot of cases, you are pretty well hosed.
The property is currently occupied by Parklane Seafood House whose sign proclaims that they are celebrating their 30th anniversary, having started in 1978. Of course, I think they actually were on Parklane then, so I'm not sure the 1978 date was the actual closure year for Dick's.
UPDATE 5 October 2021: Adding map icon.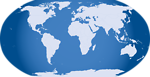 23 Responses to 'Dick's Flamingo Club, 925 Leesburg Road: 1978(?)'
Subscribe to comments with RSS or TrackBack to 'Dick's Flamingo Club, 925 Leesburg Road: 1978(?)'.
Leave a Reply