Posted at 12:55 am in Uncategorized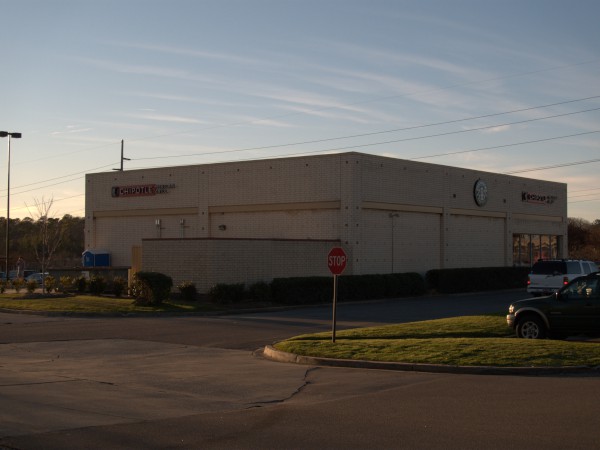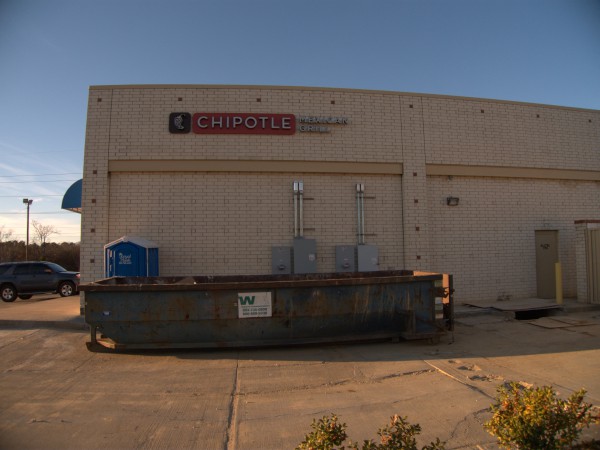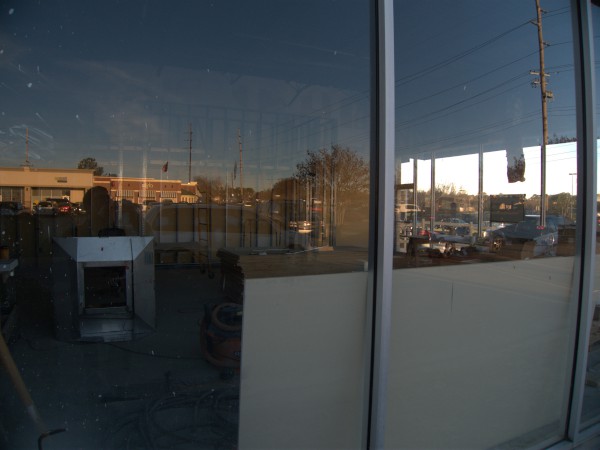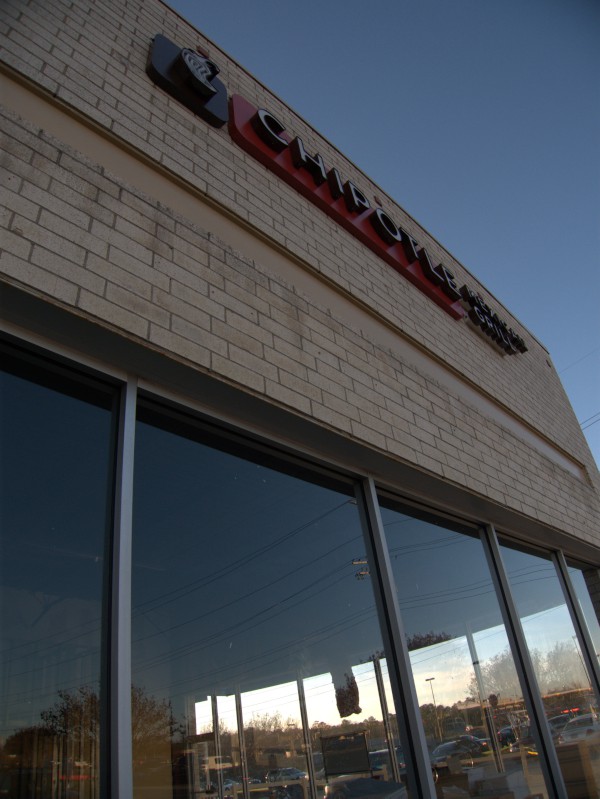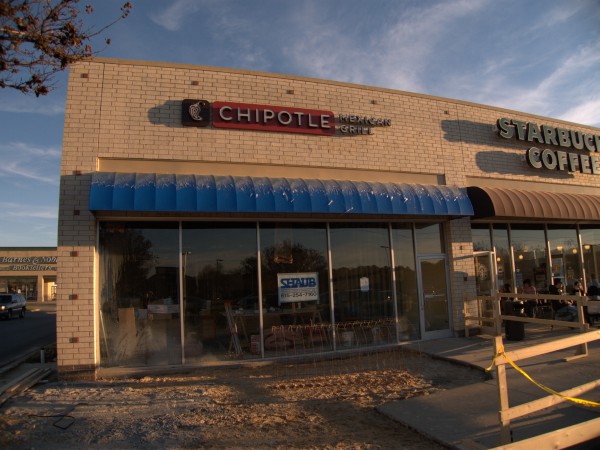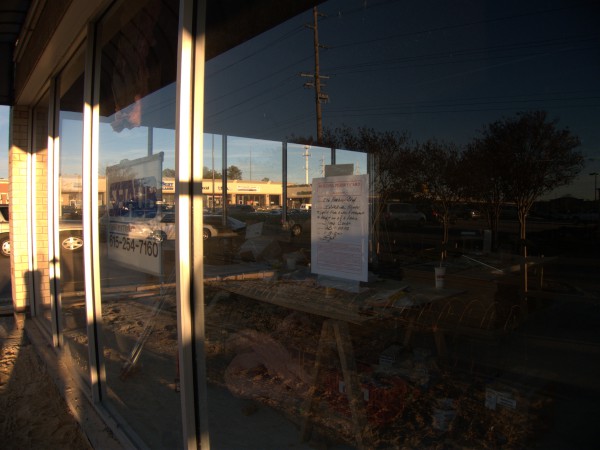 I never go to the Harbison Starbucks since it is in the same parking lot as Barnes & Noble, which also has Starbucks coffee, and lots and lots of books. That being the case, I was only vaguely aware of the business next to it, which google suggests was an Alltel Wireless phone store. For some reason, despite the enormous popularity of cell-phones, these places seem to come and go quite often.
I did notice the last time I was at B&N however that the next tenant in the building is to be a Chipotle Mexican restaurant. I first encountered Chipotle in the DC area. To me it is definitely a notch below Moe's (though above Qdoba), and I am not at all fond of the hard-metal-edged industrial look of the places. The contractor permit sign states that they are adding a patio to the place. It's a shame that they couldn't do that on the back side of the building. Looking out on the parking lot would be no scene of epic grandeur, but I think it would have to beat looking out on Harbison Boulevard..
UPDATE 24 Feb 2011: Added Coconuts Music to the post title based on the comments, and fixed the spelling of Chipotle.
11 Responses to 'Coconuts Music / Alltel Wireless, 276 Harbison Boulevard: 2010'
Subscribe to comments with RSS or TrackBack to 'Coconuts Music / Alltel Wireless, 276 Harbison Boulevard: 2010'.
Leave a Reply