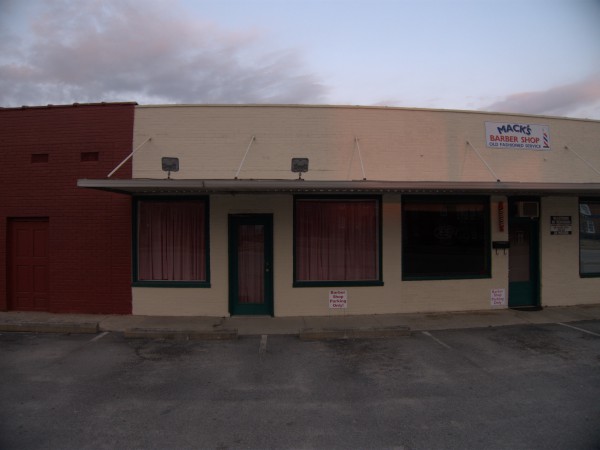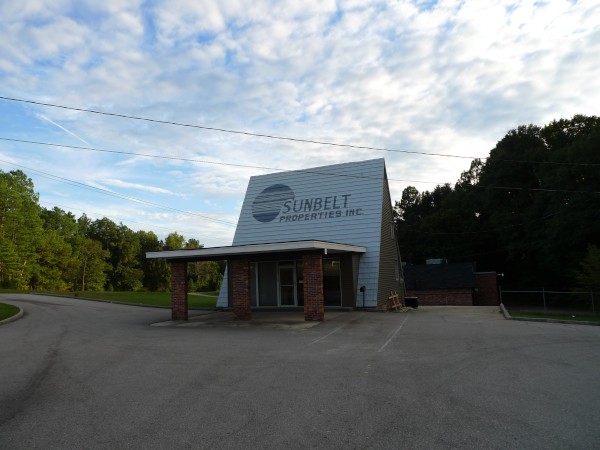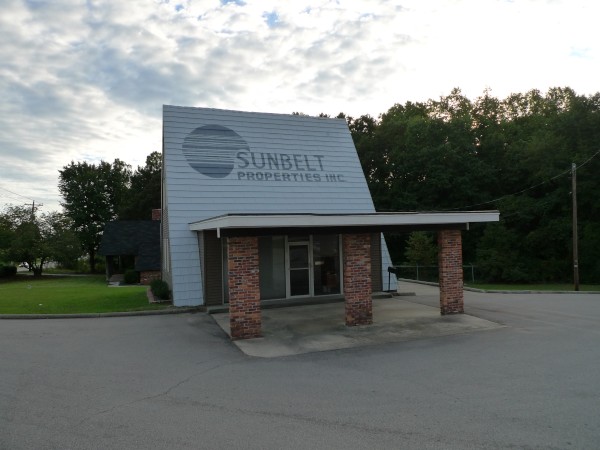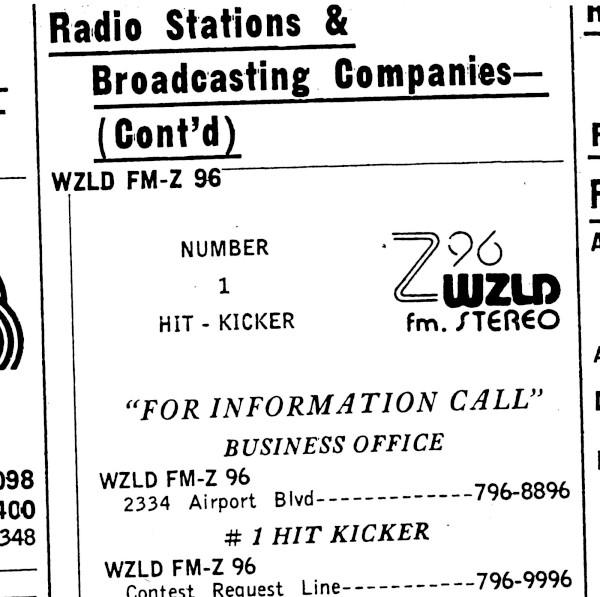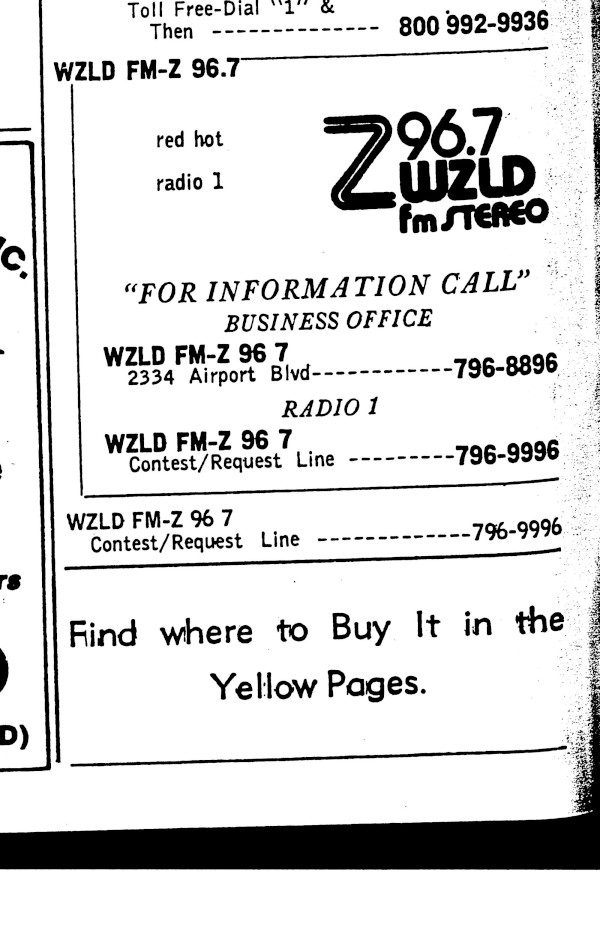 When I was in high school, a new radio station came to town, with a new concept: "Album Rock".
The station was WZLD (or "Z-96") and operated out of Cayce, first from a little storefront (apparently now vacant) to the left of a barber shop on State Street, and later from an odd looking building out on Airport Boulevard (at least I think that's where I remember seeing the sign).
I'll admit that the concept of "album rock" confused me a bit. I had only discovered rock music in 1976, and I was still a little iffy about all the definitions. For instance, I thought "acid rock" was the same thing as "heavy metal" since the only acid I had heard about was sulphuric, and I could imagine heavy metal dissolving stuff in the same way.
So, to make a full confession, I kind of took the promos about how "we play album cuts, not just singles" to heart and was deeply disappointed that they were not playing tracks from my then current favorite album, Billy Joel's "The Stranger". In fact, I went so far as to write them a deeply embarassing post card (in retrospect..) complaining that they were playing Van Morrison's "Wavelength" which was a Top-40 hit, and not "Scenes From An Italian Restaurant". I'm sure the DJs had a good laugh at it, and I've come to the point where I'm a huge Van Morrison fan nowdays (he can be very inconsistent in shows, but tore up the place in Atlanta last May..)
From what I've been able to gather from looking at old phonebooks down at the library, WZLD first showed up in the December 1974 Southern Bell phonebook. I don't think they were "album rock" at that time, or at least I didn't hear of them as such until later, but they were already at 1303 State Street, and already had their long-running phone numbers of 796-8896 business and 796-9996 for the contest line.
In the Janurary 1983 phonebook, their address changed to 2334 Airport Boulevard, and in the Jan 1984 phonebook, they took out their first yellow pages ad which rebranded them as "Number 1 Hit -- Kicker". Now, that phrase, "hit-kicker" is very similar to a non-radio-friendly phrase sometimes used to describe Country music, so I'm wondering if they underwent a change to a Country format at that time. I was still living in town at the time, but I don't think I was listening to them very much, and have no memory of it one way or another.
At any rate that catch phrase didn't last very long, and the yellow pages ad in the Feb 1985 phonebook described them as "Red Hot Radio 1". That also didn't last too long, and while the Feb 1988 phone book did not have a full ad, the tagline in their listing for that year was "All Hit".
They were not listed in the Jan 1989 phonebook and seem to have left the airwaves at that time.
Along the way, they did some memorable promos, with the most famous probably being the annual "Ramblin' Raft Race" on the Congaree. At this remove, sponsoring something like that seems as though it would be an insurance nightmare, but in those olden days, apparently encouraging tipsy people to navigate was OK..
Here's a few WZLD comments we've had here from time to time:
The one on Two Notch was indeed "The Zoom Flume". I remember it well because they were a major sponsor at WZLD-FM where I worked. It's heyday was the summer of 1979. We gave away free passes all the time. I think we tied it in with "The Ramblin' Raft Race" on the Congaree River.

--Captain Dave
WZLD…. The ROCK… of the city.

The Ramblin' Raft Race! I was going to BC when they had the first one of those (did they have more than one?).

I happened to be in study hall when a DJ and a guy from some raft rental company out of Atlanta came over looking for some kids to work for them. I signed up, and that was the hardest I think I've ever worked. We had to be there at 5:00am to blow up the rafts, rent them out, and then pack up and head down Old State to the pickup spot. Needless to say, the people getting out of the water didn't resemble the folks we rented to at the put-in. I think we worked about 12 hours straight. Didn't even get a lunch break!

Great times! (:

E.J.
UPDATE 2 July 2012 -- As mentioned in the comments, the A-frame looking building I have pictured above is not the Airport Boulevard location for WZLD. The correct building is next door, and I have finally gotten a picture of it: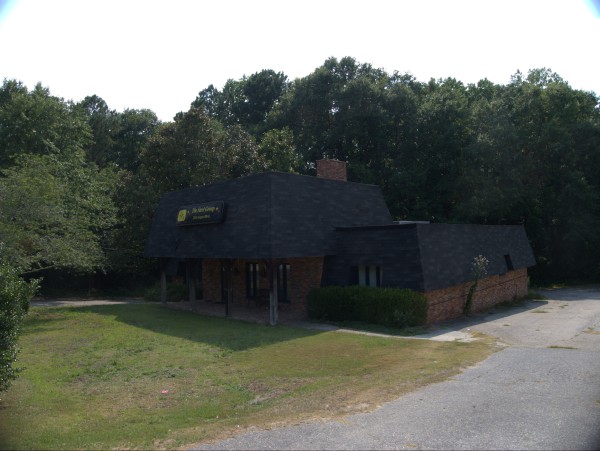 UPDATE 27 September 2017 -- The Airport Boulevard building has now been razed and is a vacant lot: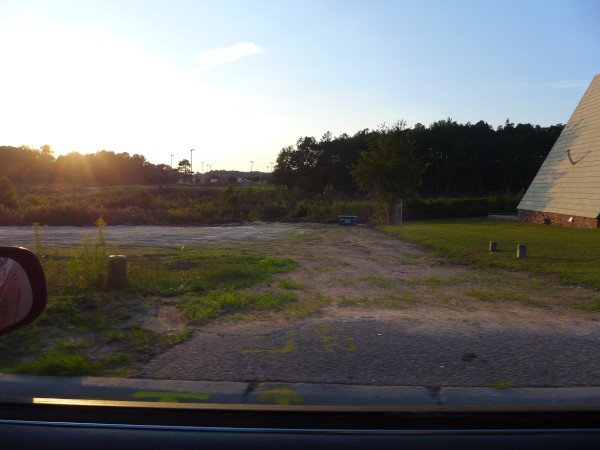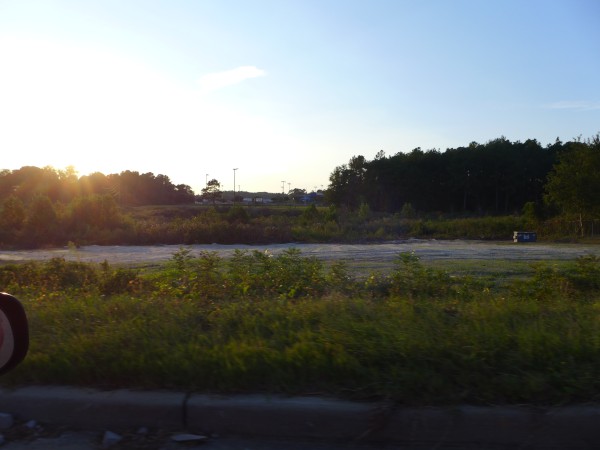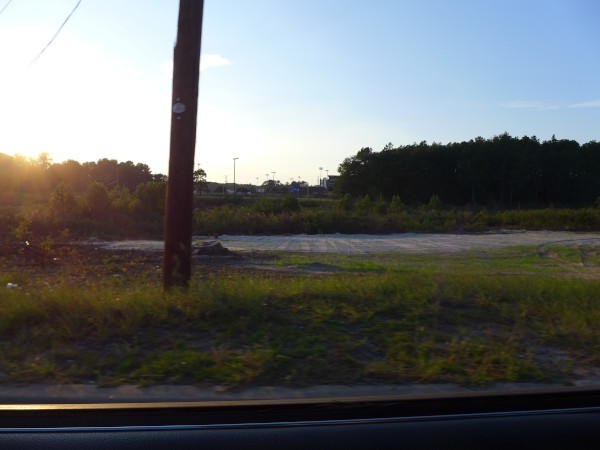 UPDATE 17 November 2017 -- Commenter Rick sends in this picture of a picture showing a WZLD remote (circa 1981) at Roger's Car Stereo: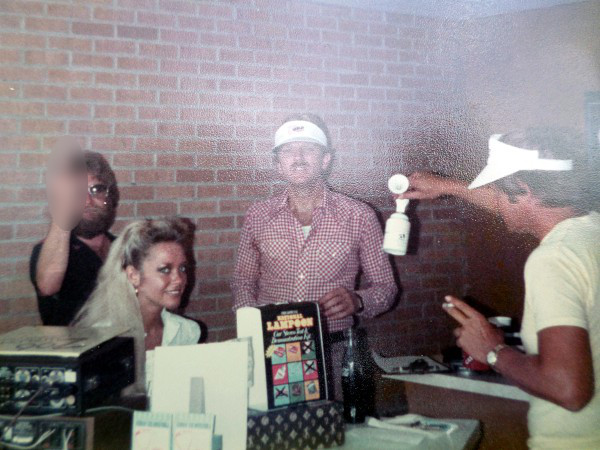 Rick identifies the fellow on the left, enthusiastic about being in a picture, as radio personality "Mountain Man", the young lady as another WZLD DJ, name unknown, the guy in the checked shirt a WZLD program manager or salesman and the third man unknown. Be warned, the click-through picture is not blurred.
34 Responses to 'WZLD ("Z-96"), 1303 State Street / 2334 Airport Boulevard: 1988'
Subscribe to comments with RSS or TrackBack to 'WZLD ("Z-96"), 1303 State Street / 2334 Airport Boulevard: 1988'.
Leave a Reply