Posted at 1:34 am in Uncategorized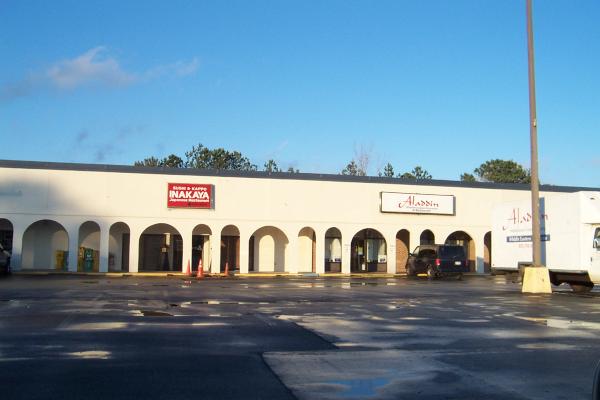 I wrote about the closing of Capitol Newsstand on Main Street. That was always the flagship and the final store to go, but at one time Capitol had three other branches that I know of. There was another one downtown on the south side of one of the streets parallelling Taylor Street, there was one in Dentsville on O'Neil Court, and this one, now Aladdin on Saint Andrews Road. I may have the order wrong, but I think this one closed after the second downtown store and before O'Neil Court.
I didn't get to Saint Andrews Road that often, but on my few visits to this store, I got the impression that the selection of magazines was smaller, even discounting the foreign language ones the Main Street location had, and that the timely appearance of new paperbacks was less reliable. That could just be an artifact of my irregular observations though. I'm not sure why the store closed, certainly parking and panhandling were not the issues they were on Main Street. I suspect however, that with the opening of Books-A-Million and Barnes & Noble on Harbison Boulevard, the market this store served dropped markedly.
4 Responses to 'Capitol Newsstand Saint Andrews, Saint Andrews Road: 1990s'
Subscribe to comments with RSS or TrackBack to 'Capitol Newsstand Saint Andrews, Saint Andrews Road: 1990s'.
Leave a Reply