Posted at 12:27 am in Uncategorized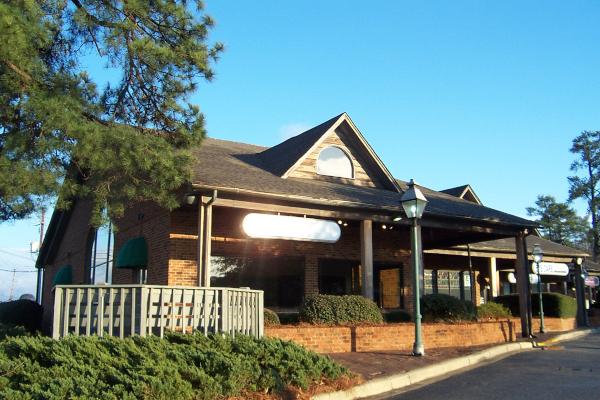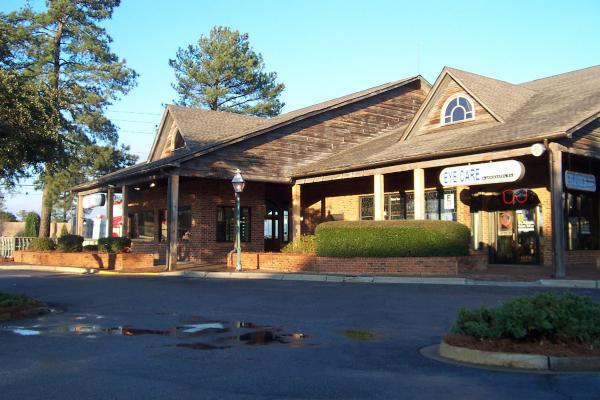 This store-front, in a nice looking little plaza at the top of the hill on the south side of Saint Andrews Road, has been a number of things over the years. I can't begin to recall them all, but I think the one that impressed me as the most off-the-wall was a "bring all your friends and make pottery" store.
The one I actually visited a few times though was a doughnut operation. I think it was an independant operation, and I recall thinking that its doughnuts were more like Mr. Donut's "honey-dipped" than the much less dense Krispy Kreme "original glazed". Unfortunately for them, I liked both MD and KK's product better than theirs, and was rarely on that side of town anyway. I don't know what happened to them in the end. Perhaps most people felt that way, or it just could be Saint Andrews Road, which, as one commenter pointed out, has become something of a restaurant graveyard. At any rate, I believe they closed sometime in the 90s when I was living in Fayettevile. I think the closest doughnuts to Saint Andrews now may be the Dunkin in Boozer Shopping Center. (Though Dunkin is another operation I like less well than either MD or KK -- I was bummed when a Dunkin replaced the Forest Drive MD).
9 Responses to 'Doughnut Store, Saint Andrews Road: 1990s'
Subscribe to comments with RSS or TrackBack to 'Doughnut Store, Saint Andrews Road: 1990s'.
Leave a Reply