Posted at 12:54 am in Uncategorized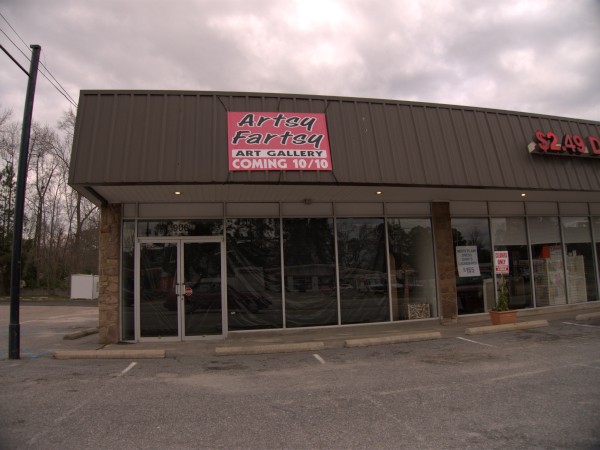 The part of this building at 904 Knox Abbott Drive that is now a cleaners was the original location for Silver city comics, which is now up the street in an old Hardee's building. I used to drive over from USC every Thursday ("new comics day" back then) to see what was out that week. I would park along the west side of the building, and do vaguely recall 906 being the insurance agency though I don't recall Reyland Medical at all. I know that Silver City moved out after a fire, but I can't recall if it affected 906 as well.
Anyway, since I used to go there so often, I always notice the building as I'm driving by, and saw a massage operation setting up shop there late last year. It seemed to be one of those places having a hard time getting started, at least I never saw any cars there, or indeed any sign that it was open. Finally going to Krispy Kreme one evening, I noticed a sign pasted to the door, and figured it had gone under, but when I stopped to take a picture, the sign said something about a "grand opening" instead. I think that was in mid-February. Then when I went by last weekend, I saw the (generously timelined) "Artsy Fartsy" sign you see here.
UPDATE 29 Oct 2010 -- Well, Artsy Fartsy is to be a coffee bar as well as an art gallery: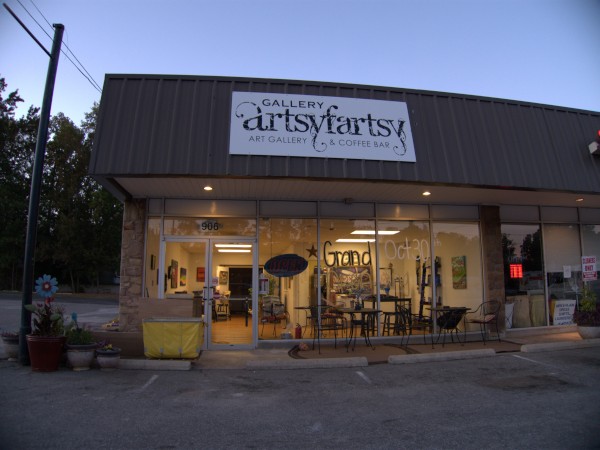 12 Responses to 'Allstate Insurance / Reyland Medical / Massage Studio, 906 Knox Abbott Drive: Feb 2010'
Subscribe to comments with RSS
Leave a Reply