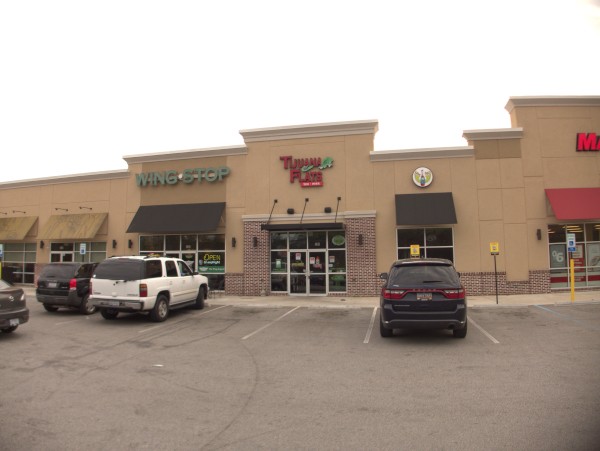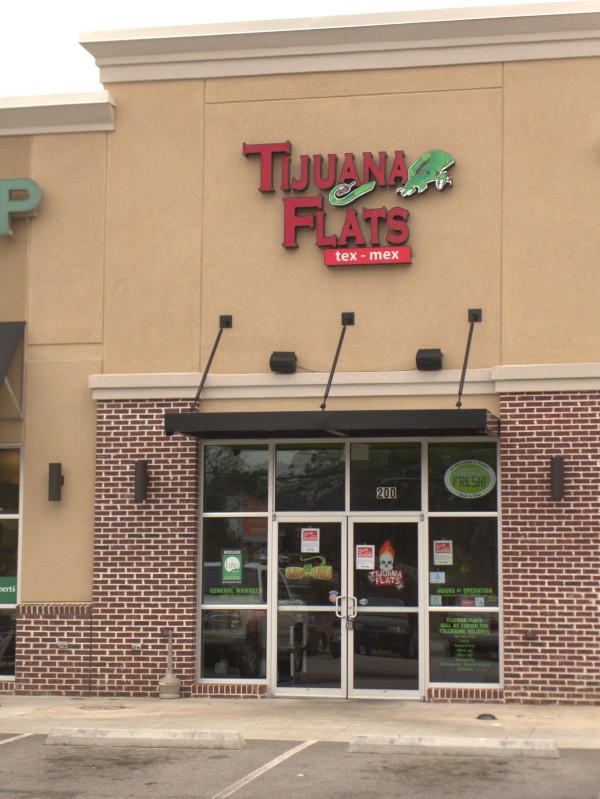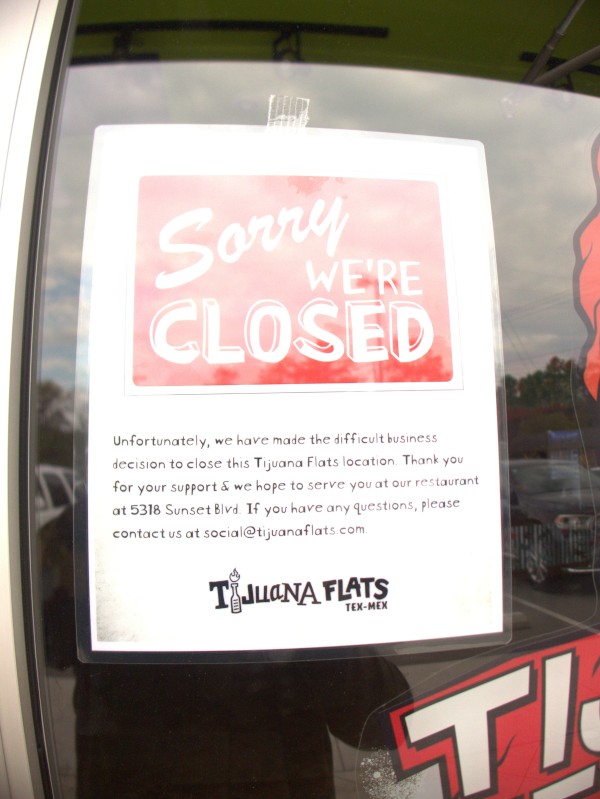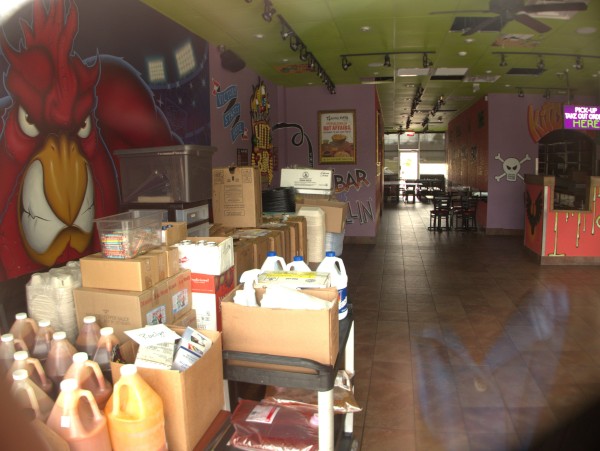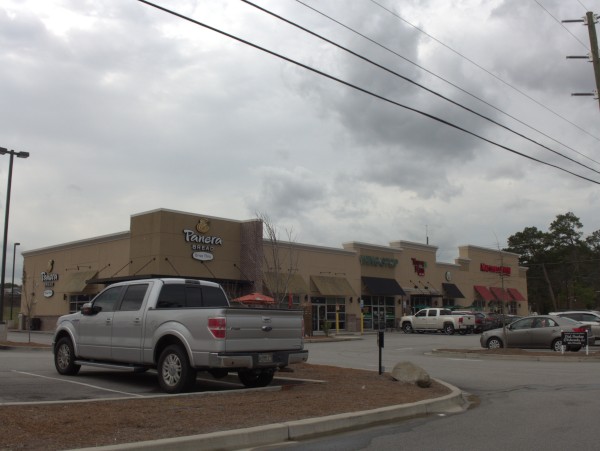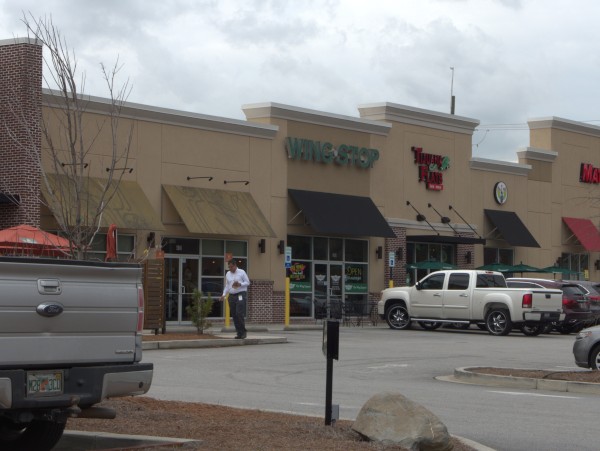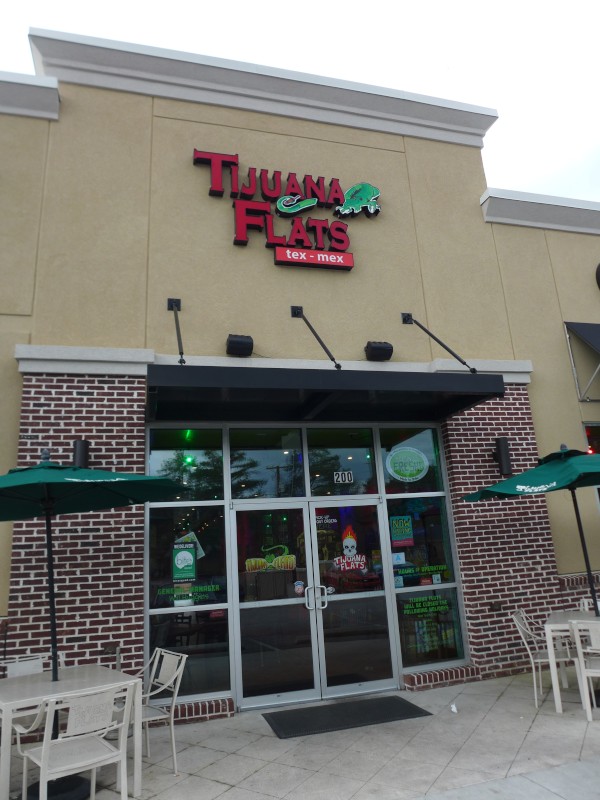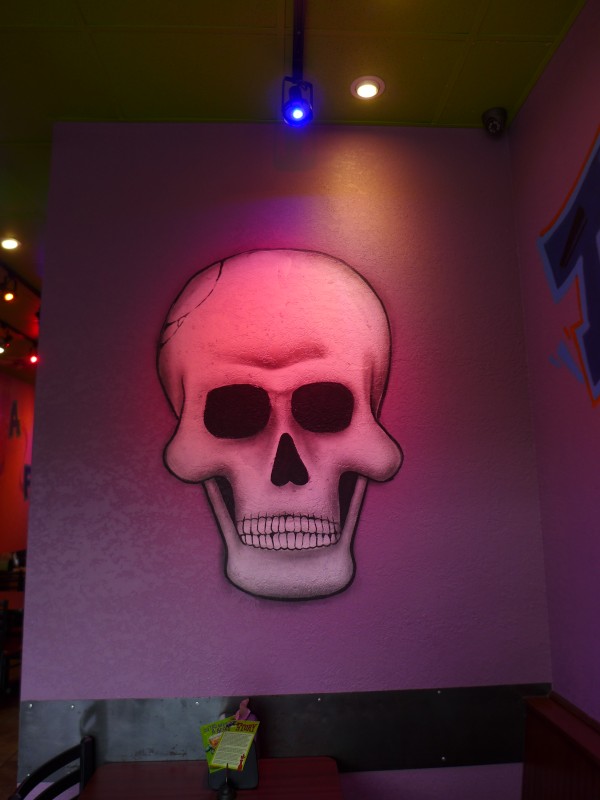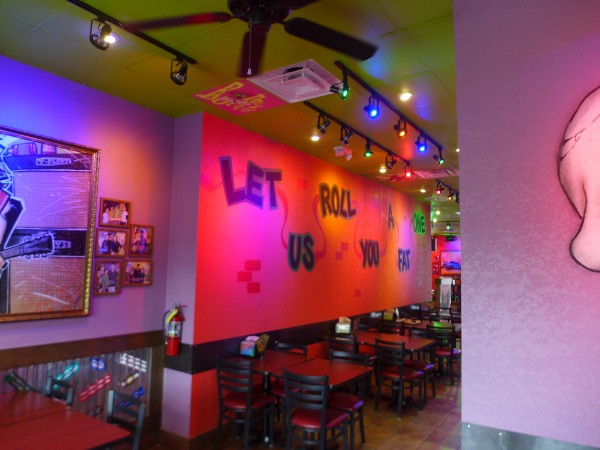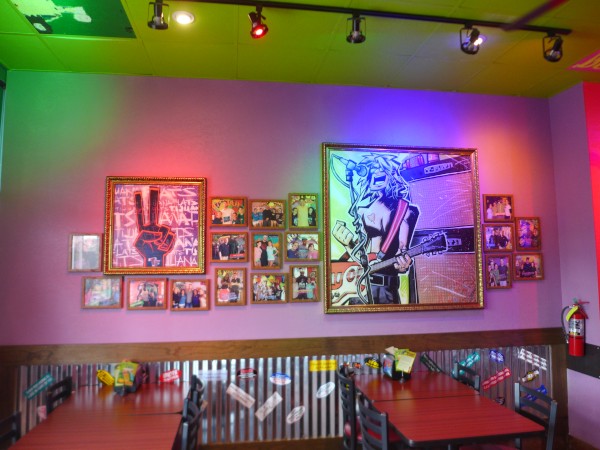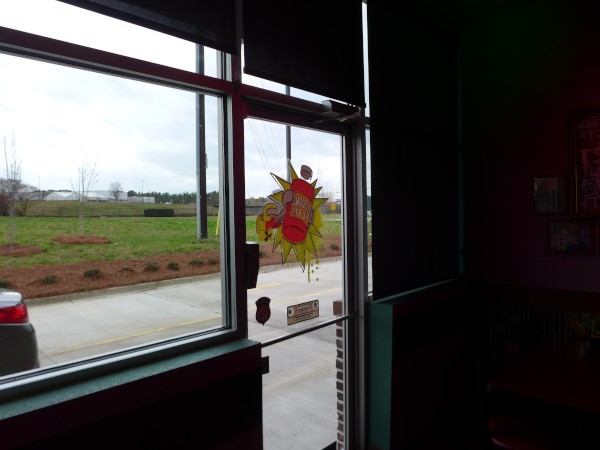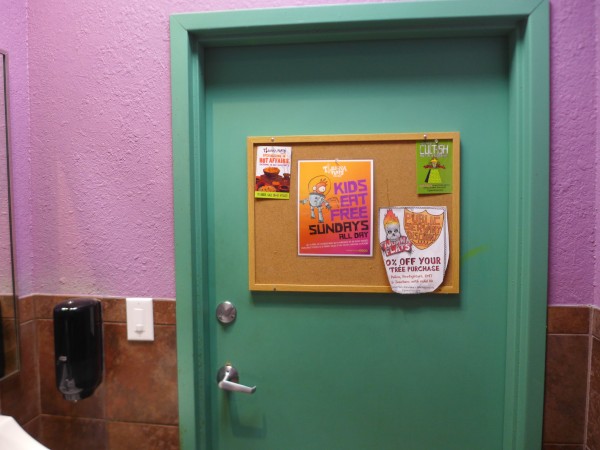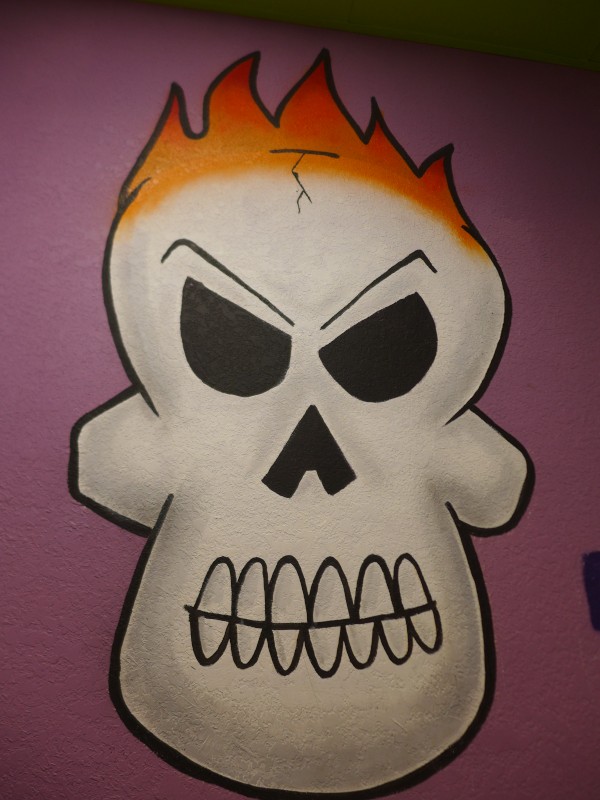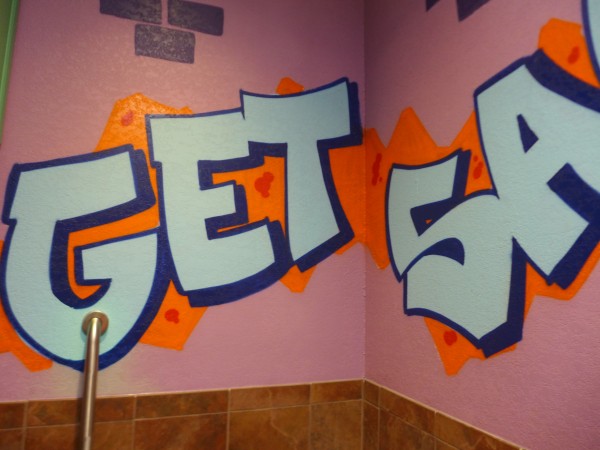 My sister mentioned that she had heard this place was closing, so I was able to get some interior shots in advance of that last week. I wish I had gotten the hot sauce bar, which was an impressive array of pumps.
Initially, I wasn't quite sure what to make of Tijuana Flats (and kept thinking it was Tortilla Flats for some reason..). It wasn't like a Moe's or Qdoba building hand-held burritos, and it wasn't really a sit-down Mexican restaurant, but somewhere in between the two. I finally figured it out though, and liked the place pretty well. In the summer, the front sidewalk was generally in the shade by the time I would get there, and it was nice to eat outside. In the winter, I liked to go the the back of the store and sit in the sunshine coming through the back windows. My only real criticisms are that I thought they needed a drink stand so you didn't have to go begging for refills (which they were happy to provide, but it's a quirk of mine) and I thought they should go with the sit-down Mexican restaurant concept of free salsa with the chips.
I'm pretty sure this is the first closing for the fairly new Jackson Square strip mall, though of course the whole former strip mall on the site was closed and razed years ago. The Tijuana Flats Lexington location remains open.
(Hat tip to my sister)
UPDATE 13 December 2021 -- Now a Vampire Penguin: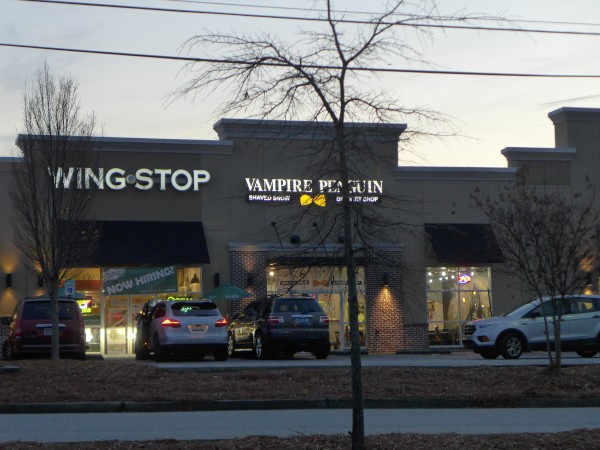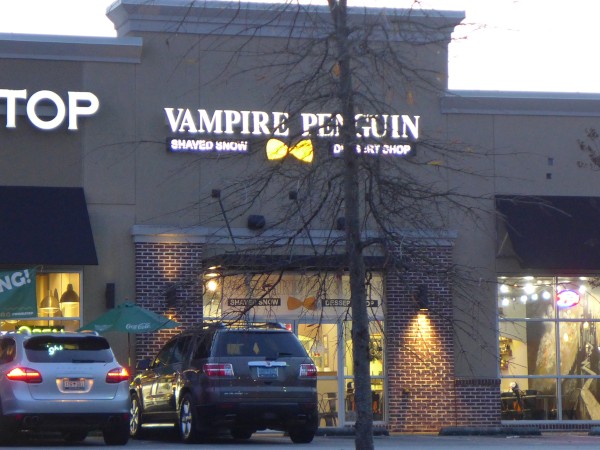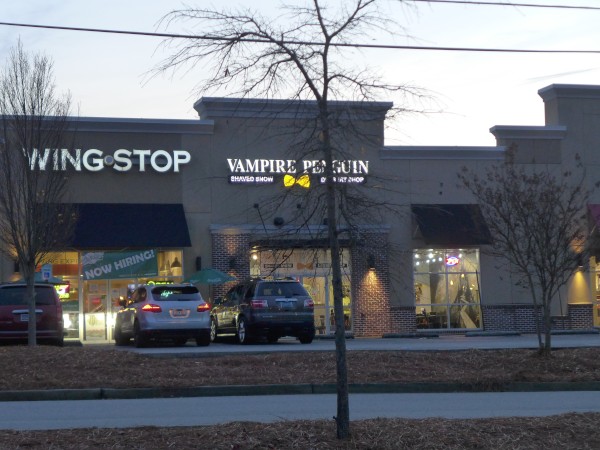 Also adding map icon.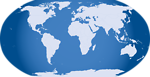 Leave a Reply