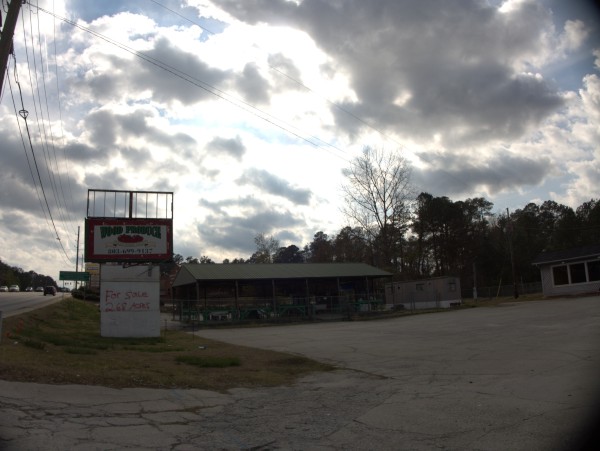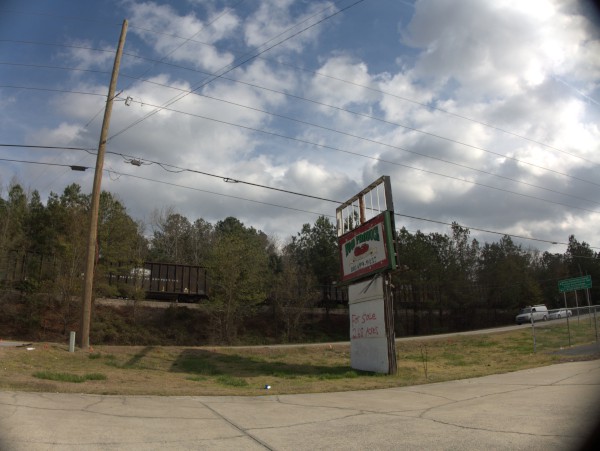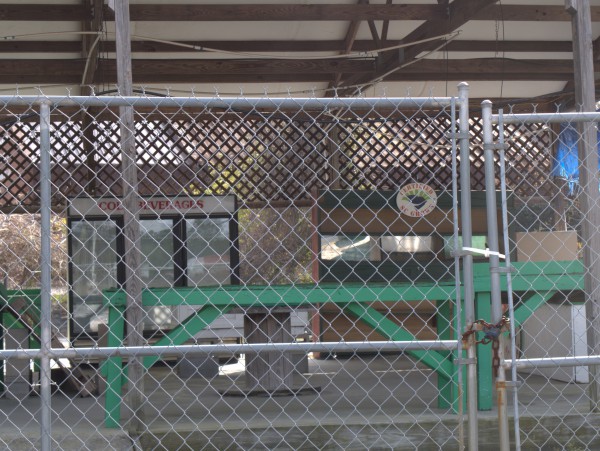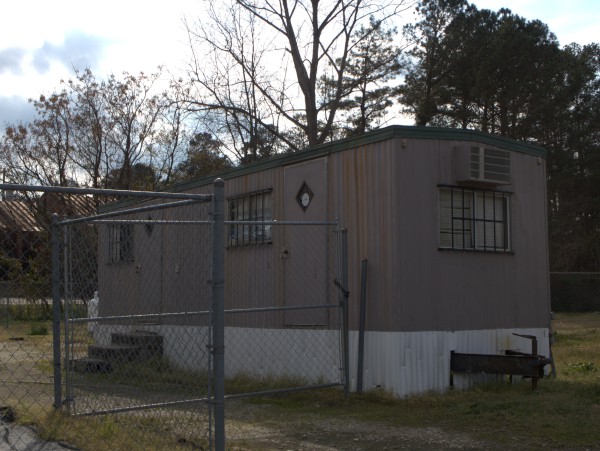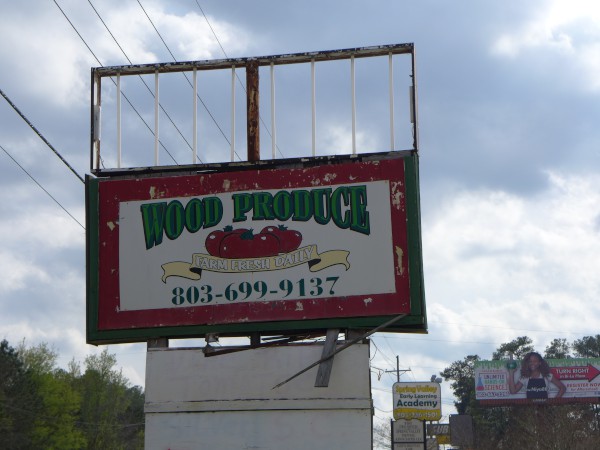 These are admittedly not great pictures, but you get the picture. I noticed some time ago that this longtime Two Notch Road staple had closed, but somehow just got around to getting some shots a few weeks ago.
There used to be a numbe rof little open air markets in the Two Notch and Dentsville area, but I think this was the last of them. As you can see from the little placard behind the fence, they were part of the Certified SC Grown branding for roadside markets, and in fact you can still see their page on the SCDA website, which doesn't seem to notice that they are gone and helpfully explains:
Primary Products Sold: Tomatoes, corn, string beans, bell pepper, okra, cucumbers, pickling cucumbers, squash, Kentucky Wonders, green peanuts, strawberries, peaches, watermelon, cantaloupe, plums, blueberries, and honey.
I don't have any phonebooks to hand to pin a closing date here, so I'm going to guess 2015.
UPDATE 22 April 2017: Changed closing date from "2015" to "Fall 2016" based on the comments.
UPDATE 7 June 2017 -- Now open as Sara's Produce: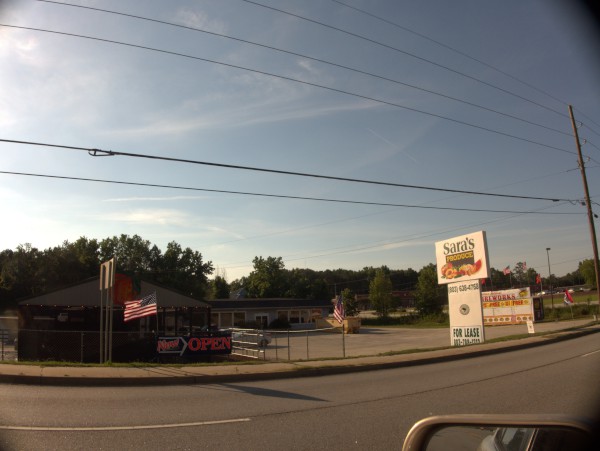 4 Responses to 'Wood Produce, 9201 Two Notch Road: Fall 2016'
Subscribe to comments with RSS or TrackBack to 'Wood Produce, 9201 Two Notch Road: Fall 2016'.
Leave a Reply