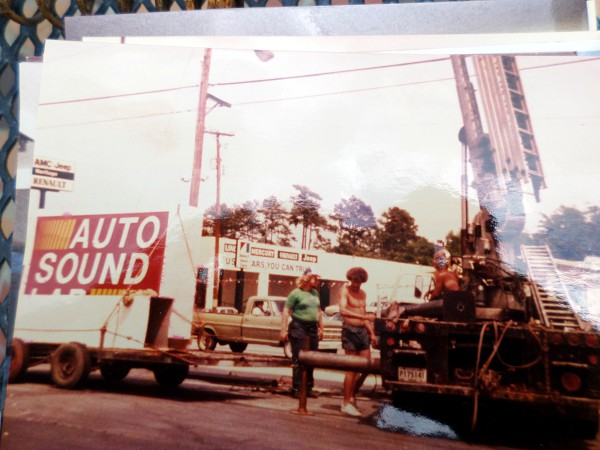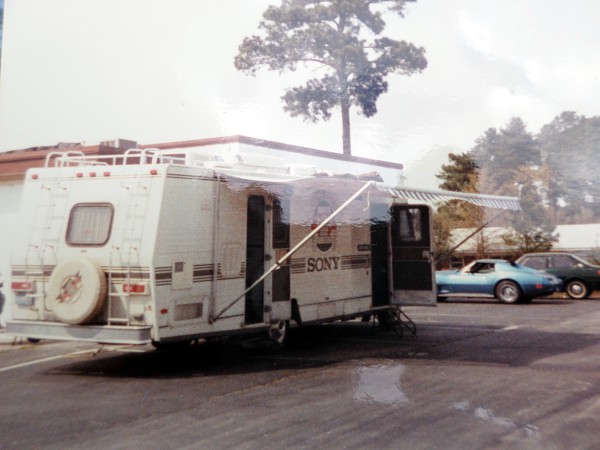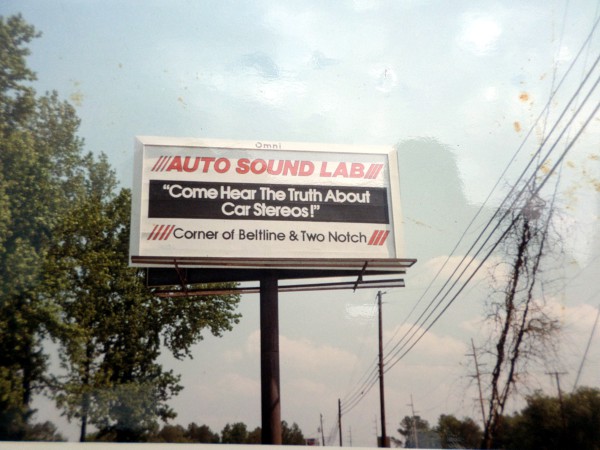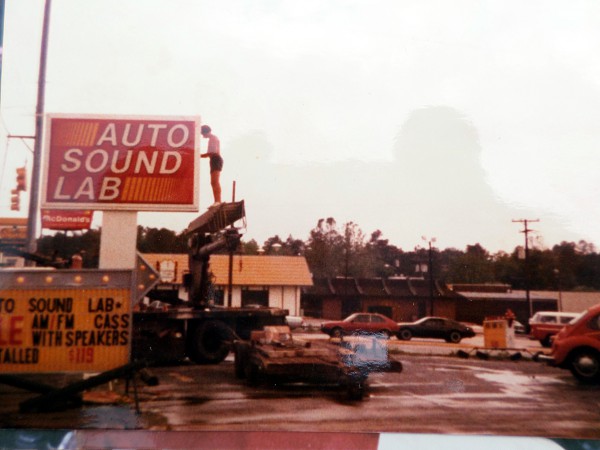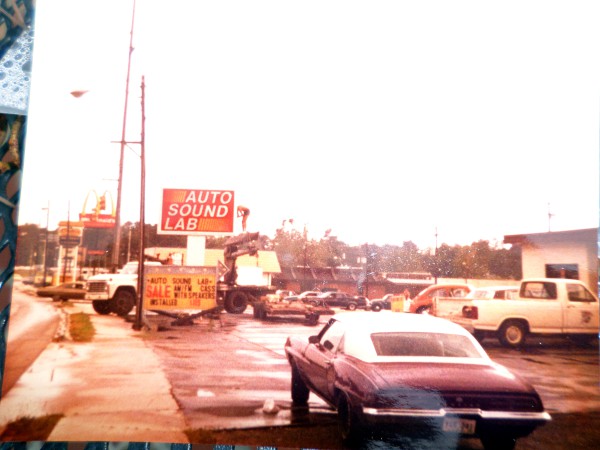 I've been misplacing and finding these pictures ever since commenter Rick sent them, but here they finally are. Commenter Rick says:
Ted,

Attached are a few photos of my store at 2941 Two Notch Road when our new sign was going up. It does not show the building very well but in the back ground just past the McDonald's sign, you can see the old Chappy's Fish and Chips sign that you mentioned in your Carzzz 2941 post. You can also see my old 1976 blue corvette that was in the middle bay of the picture I sent from my Five Points location.
I would also note that in the background of the first picture, you can see the old AMC dealership, where I bought the worst piece of junk ever assembled: the 1983 Renault Alliance. Man, was I ever glad to see the last of that marvel of Franco-American technology.
The building on this lot is now a dental office.
3 Responses to 'Auto Sound Lab, 2941 Two Notch Road: 1980s'
Subscribe to comments with RSS or TrackBack to 'Auto Sound Lab, 2941 Two Notch Road: 1980s'.
Leave a Reply