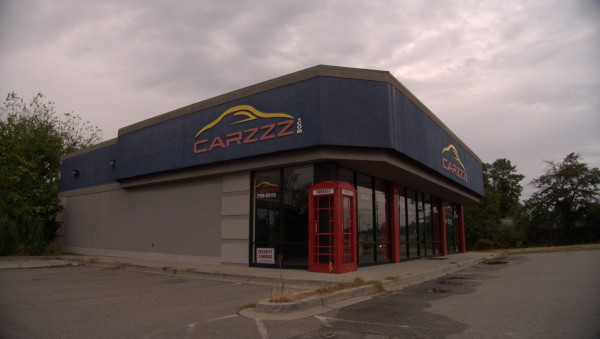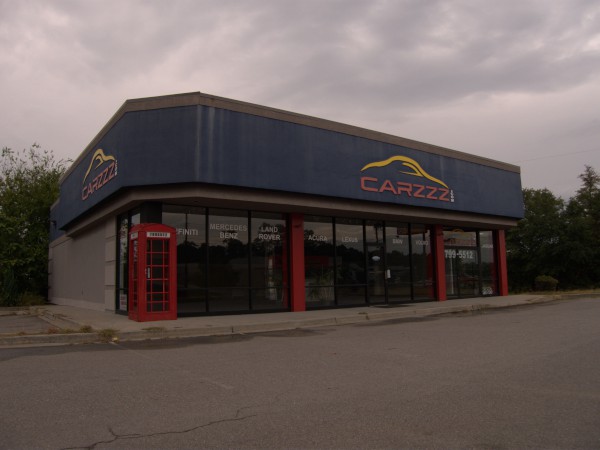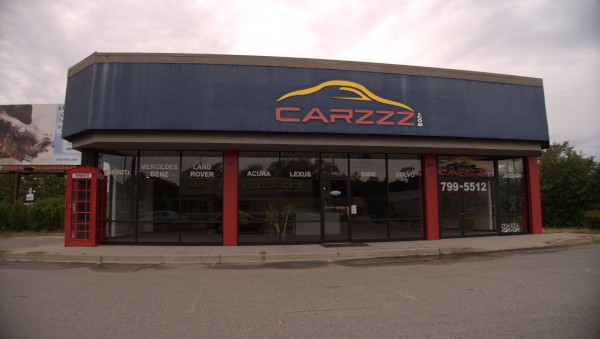 Carzzz is yet another vacant used car lot on Two Notch Road. The name makes me think of those rip-off movies you find in the cheap bin at Wal-Mart or at The Dollar Store where you're supposed to think you're getting a Disney movie, and instead it's some Eastern-European knockoff. Lightning McQueen it's not..
This building, on the northwest corner of Two Notch Road and Beltline Boulevard, was once, in the not too distant past, a Payless Shoe Source, despite striking me as a very odd location for such. In fact, the location is awkward for most uses as it is fairly hard to get into and out of.
The Carzzz web site is still online (and copyright 2010). It's interesting that the picture they use there does not have the old UK style telephone booth on the corner of the store sidewalk. I wonder what the story of that is? I have a dim memory that the nearby Chappy's Authentic English Fish & Chips may have had such a thing, but even if it that were true, I'm not sure how it would end up there.
UPDATE 23 December 2011 -- Work is ongoing here, but no indication of what is coming next: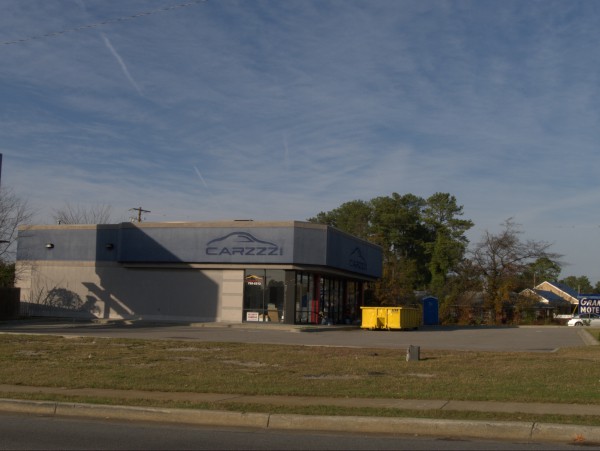 I have some pictures of the sad fate of the British phonebooth I need to upload too.
UPDATE 10 January 2012 -- As mentioned, here are some pix of the demise of the phonebooth, from 1 October 2011: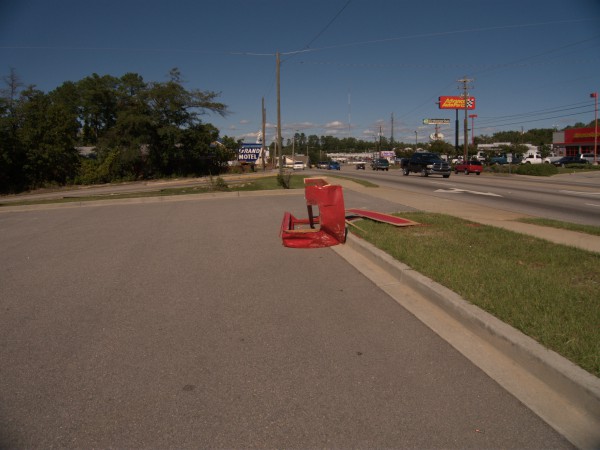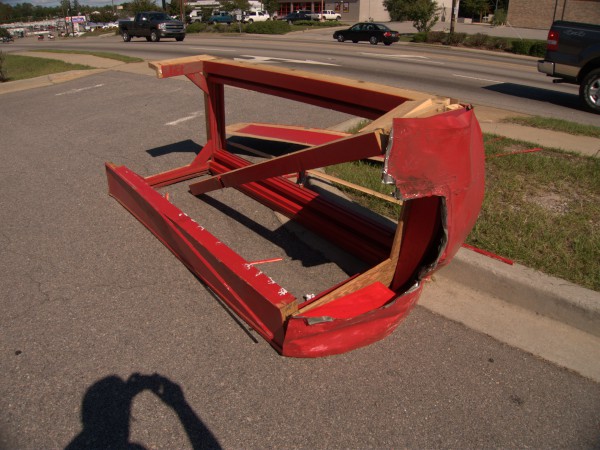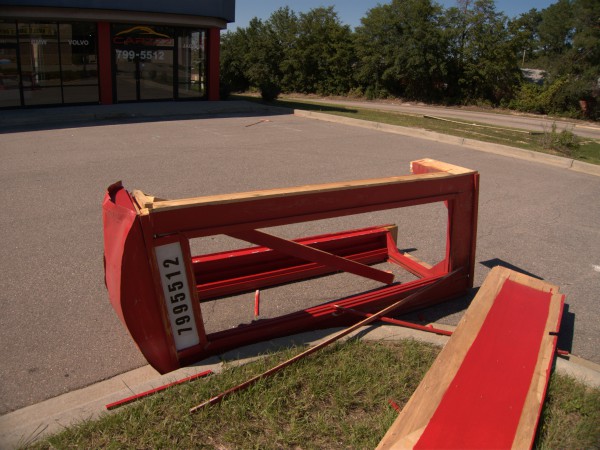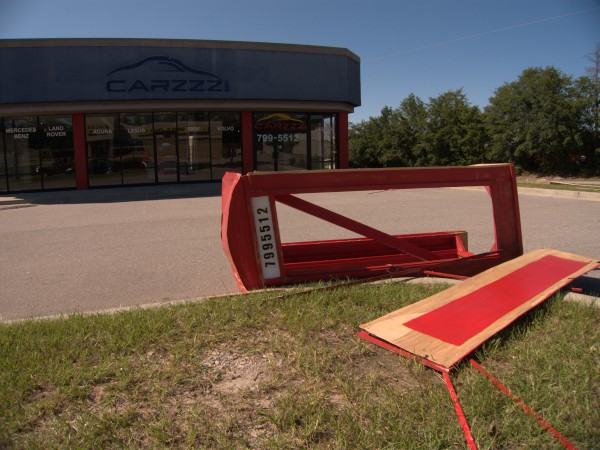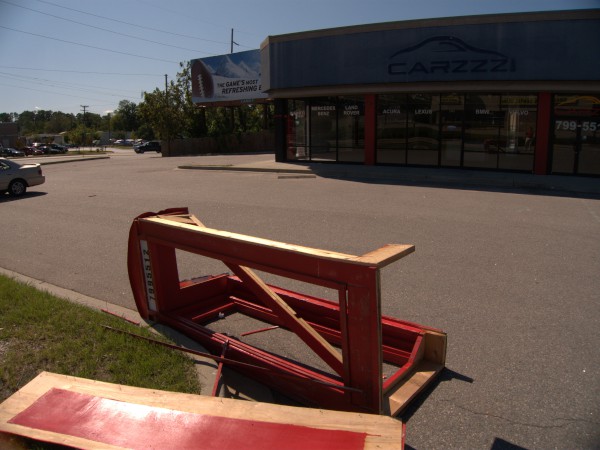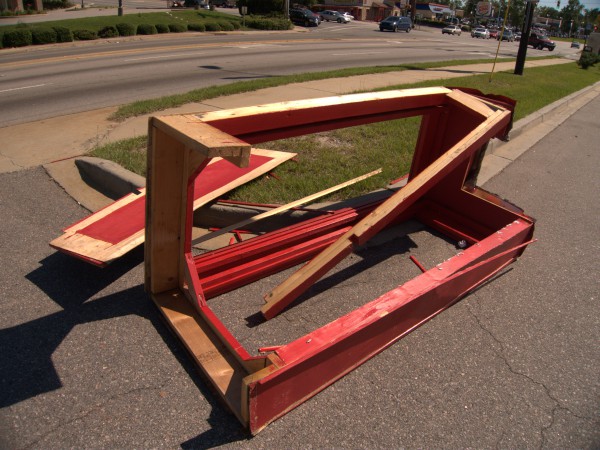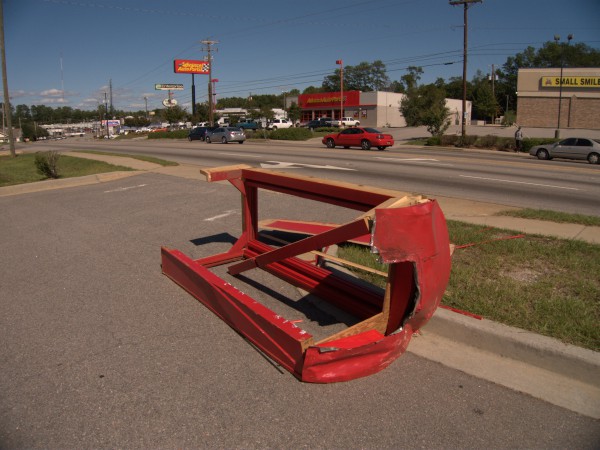 UPDATE 25 January 2012 -- As reported by commenter Andrew, this is to be a dental clinic. In fact, as I was in the area yesterday, they were preparing to replace the banner type sign for Family Dental with a permanent sign -- something that was accomplished the next time I drove by (though I did not get a picture of it). With the opening of this clinic, the corner of Two Notch and Beltline will have two dental operations, as the old Eckerd on the opposite side of the street is now Small Smiles dental clinic.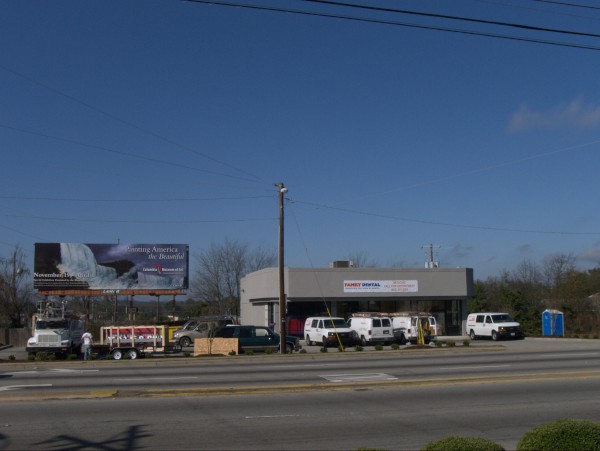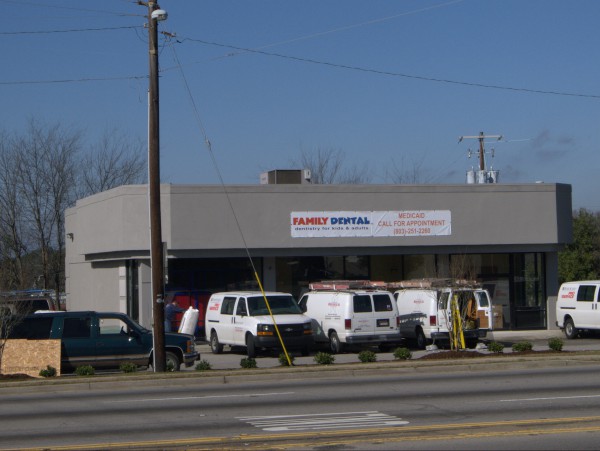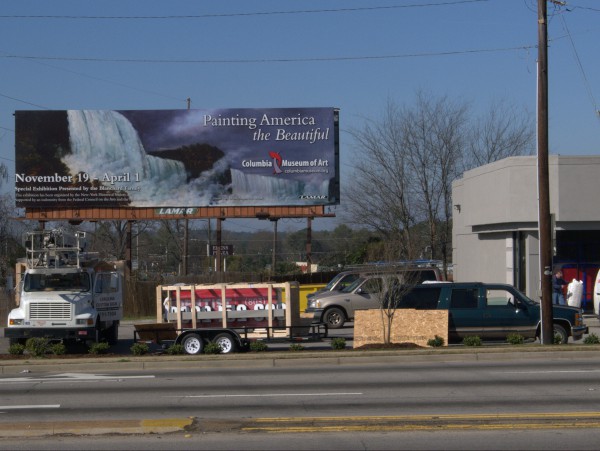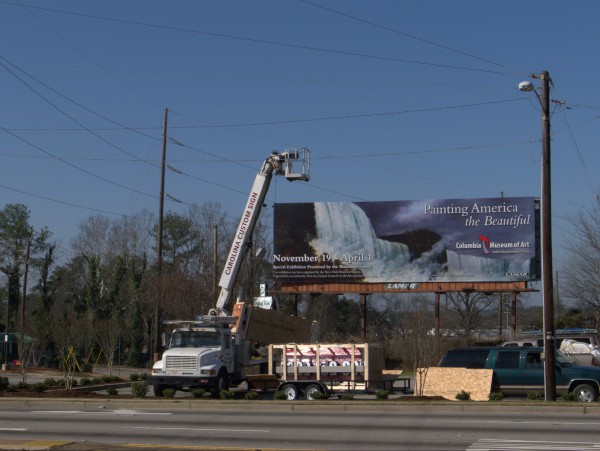 UPDATE 28 January 2012 -- All the signage is up: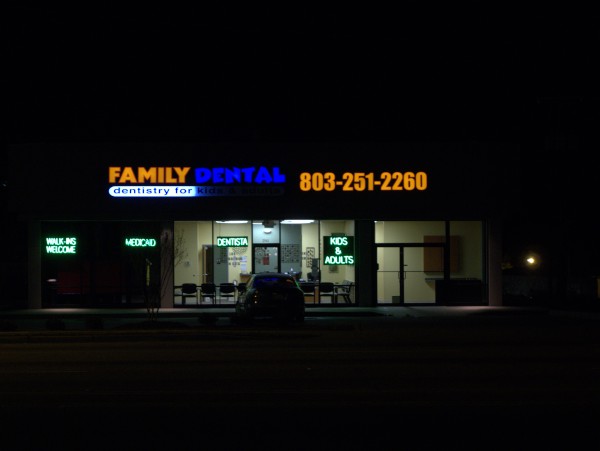 UPDATE 27 February 2019: Add tags and map icon.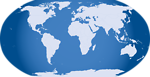 17 Responses to 'Payless Shoe Source / Carzzz, 2941 Two Notch Road: 2010'
Subscribe to comments with RSS or TrackBack to 'Payless Shoe Source / Carzzz, 2941 Two Notch Road: 2010'.
Leave a Reply