Archive for the 'wrestling' tag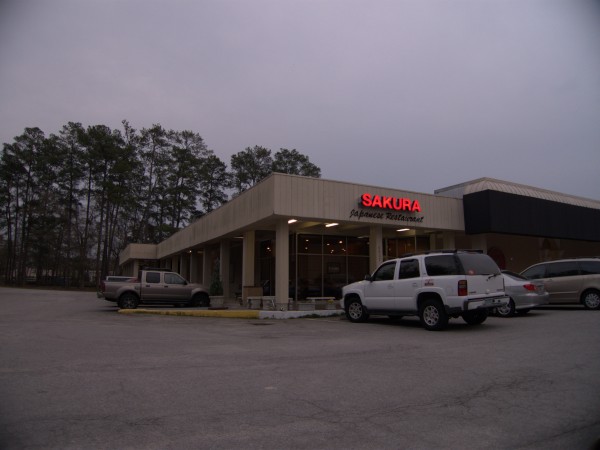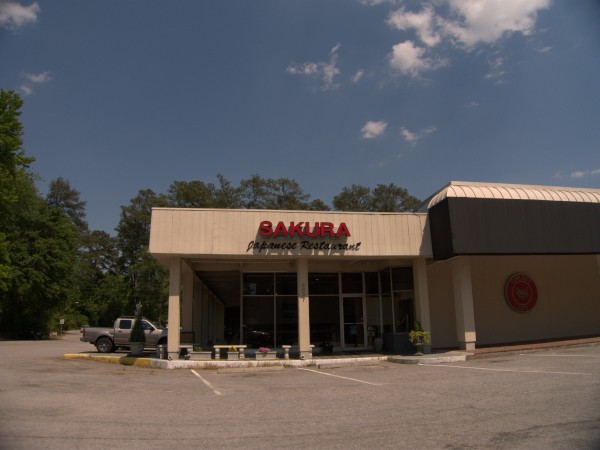 As far as I can tell, Moolah's Hide-Away was a fairly short lived operation, as it appears only in the 1977 Bellsouth phonebook. The restaurant was in the space once occupied by Biddie Banquet and occupied for a good number of years now by Sakura. From the ad, it appears that they were pitching it as a base-gate type operation to draw off of Fort Jackson. Wikipedia claims that the restaurant was actually operated by Moolah's daughter.
Judjing by Wikipedia, The Fabulous Moolah (real name Mary Lillian Ellison) had quite an interesting life, becoming the first woman to wrestle in Madison Square Garden. The Columbia High School graduate went on to become the most famous female wrestler of the the thirty years from the 50s into the 80s and appeared in videos with Cyndi Lauper during her wrestling era. She passed away in Columbia in November 2007.
UPDATE 10 Feb 2011: Added a better picture of the current location