Archive for the 'office supplies' tag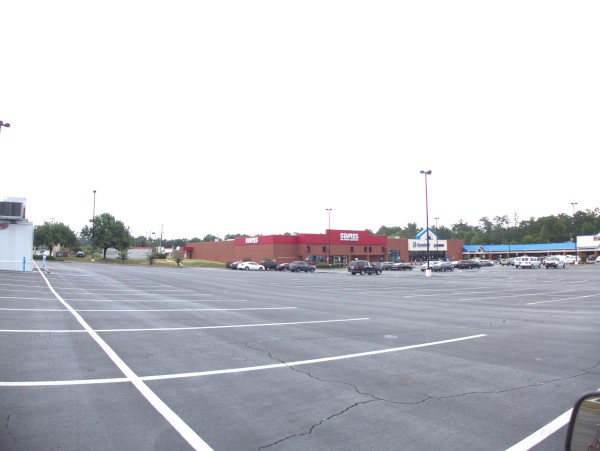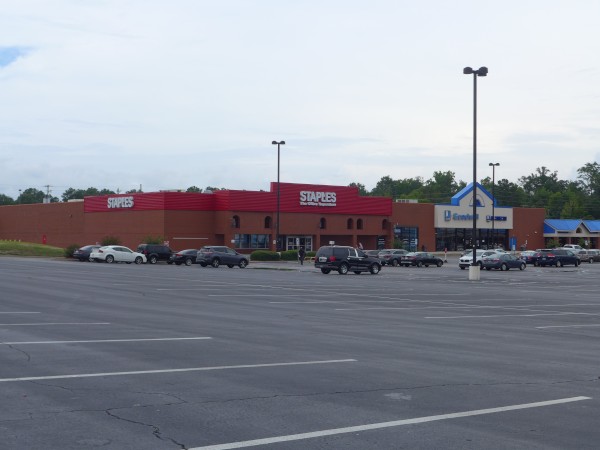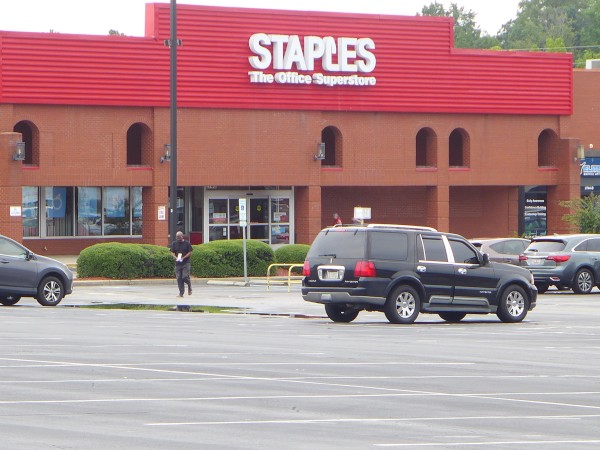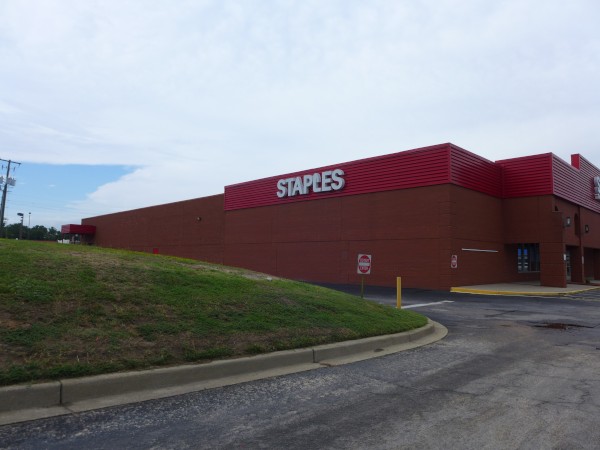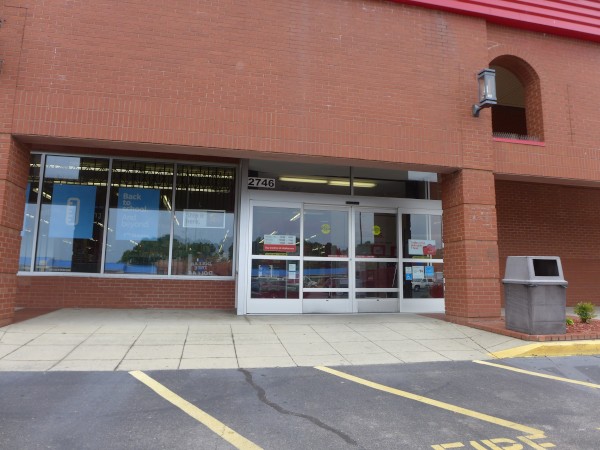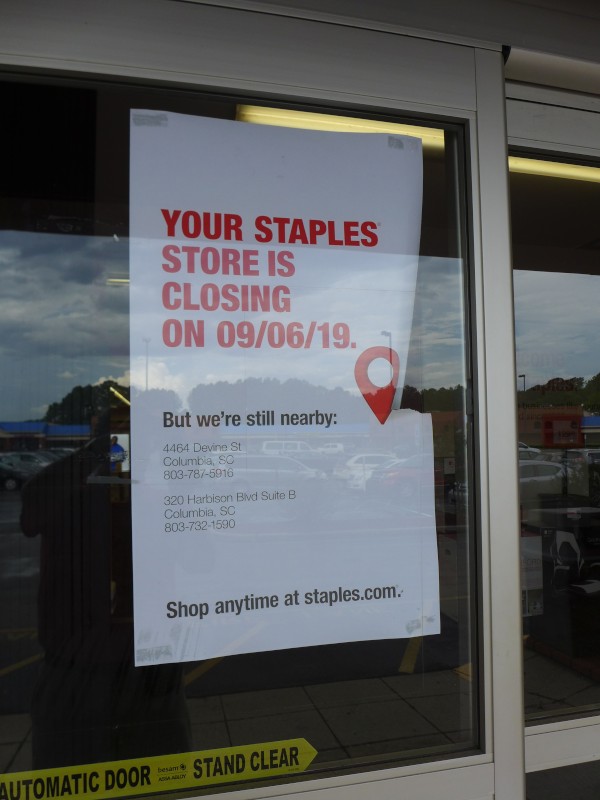 I guess the writing was on the wall after this Staples cut their hours way back recently.
This was probably the Staples I went to most often over the years (with the Devine Street location a close second). In general it seemed to be a well stocked and run store, and I picked up my share of printer paper, hard drives, computer media, headphones, ethernet hubs, pens, post-its and other office and computer paraphernalia. The only knock on it I can think of is one that seems to be general to Staples as a whole: It always seems to take a bit longer to check out than it should.
Although they have posted a closing sign, there is not a sale going on, and the various "inventory" tags inside the store make me think they will be relocating the merchandise to other stores rather than doing a clearance.
(Hat tip to commenter Sidney)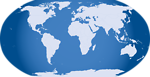 Posted at 1:35 am in Uncategorized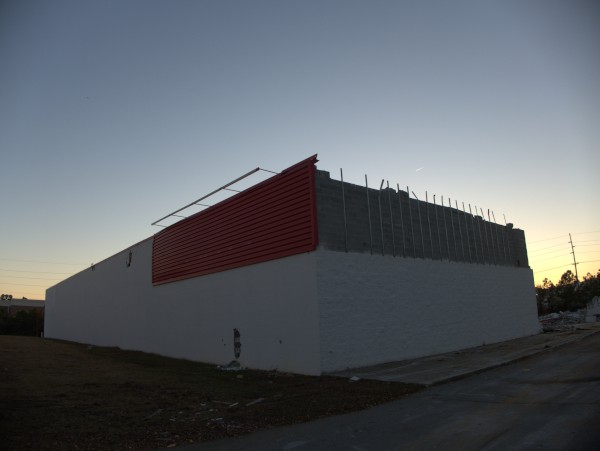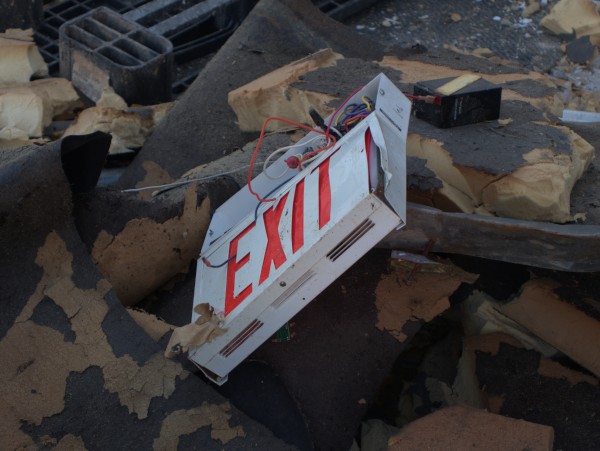 Office supply store Staples has moved their Harbison branch from 281 Park Terrace Drive to 320 Harbison Boulevard.
And none too soon!
(Hat tips to commenters Andrew & William)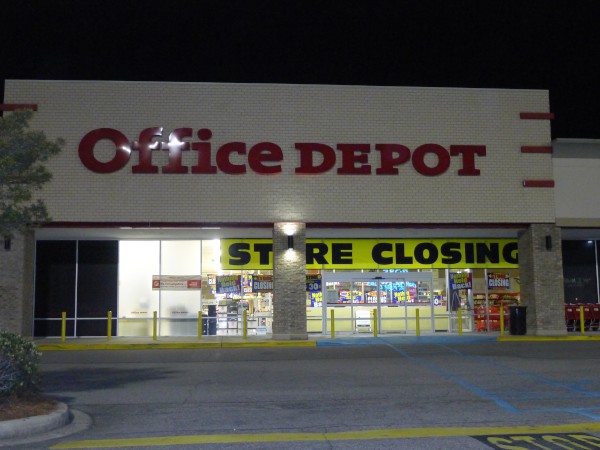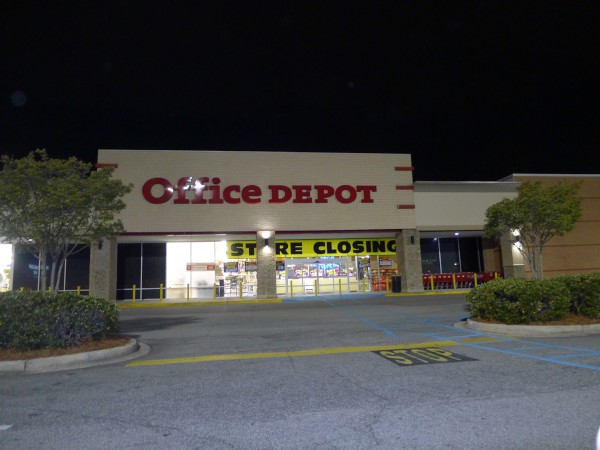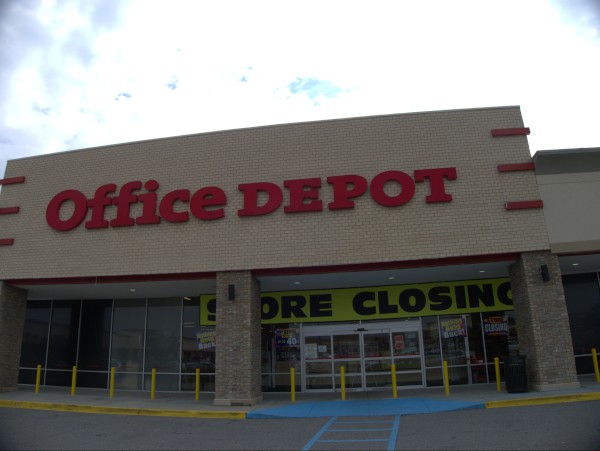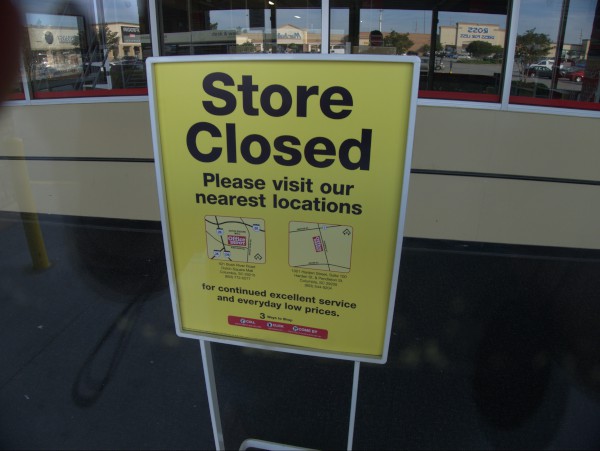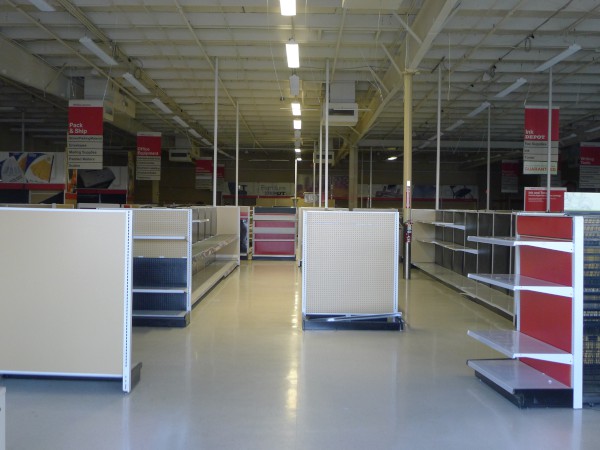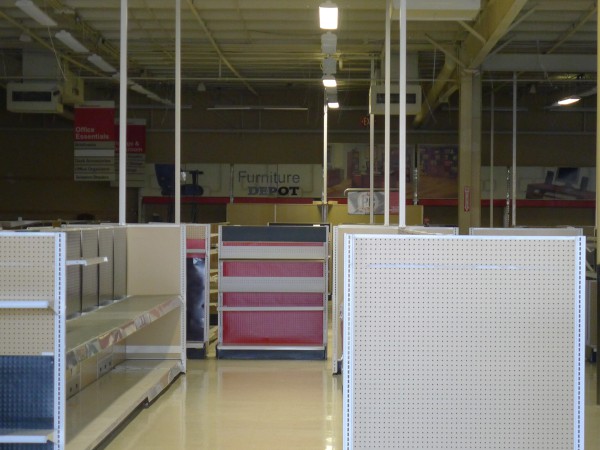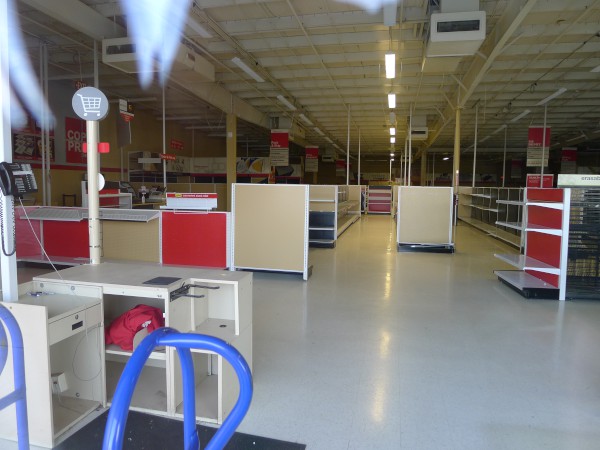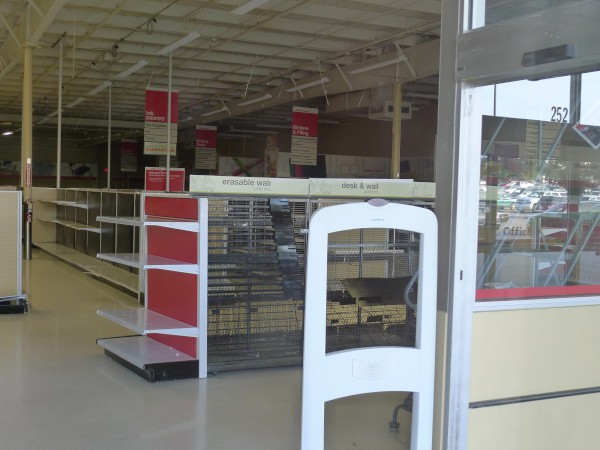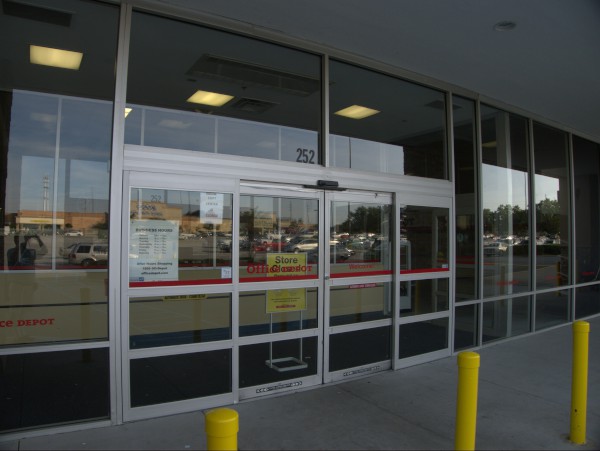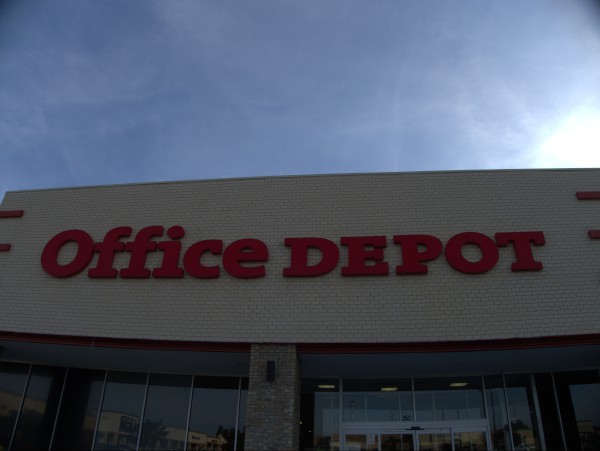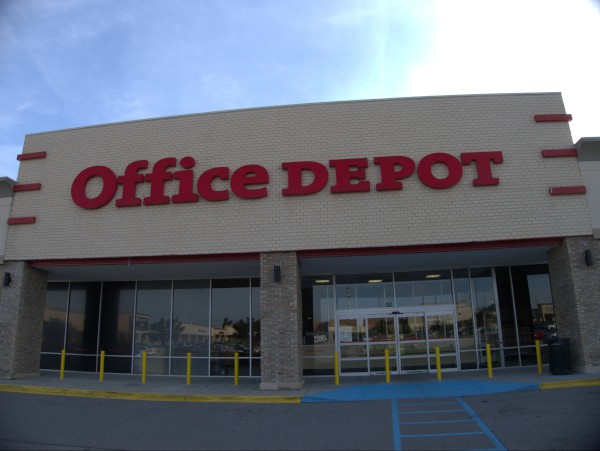 This storefront, caty-cornered from the Harbison Barnes & Noble, was originally an OfficeMax. When OfficeMax left South Carolina in 2006, Office Depot took the opportunity to take over the space.
As far as I know, Office Depot isn't in any trouble as neither the Two Notch nor Dutch Square stores seem to be closing, but I guess it was a hard sell to get people to brave Harbison traffic for printer paper and paper clips.
Unlike a lot of store closing sales, this one actually had some good bargains. I got an external DVD drive and a USB drive enclosure for a really good price when I went in to check it out.
UPDATE 12 September 2012 -- The place is now a liquication outlet. This seems to be similar to the kind of event sometimes hosted by the Jamil temple where you pay an entrance fee and then look for bargains on electronics and other items. When I went by a week or two ago, the door fee was $5: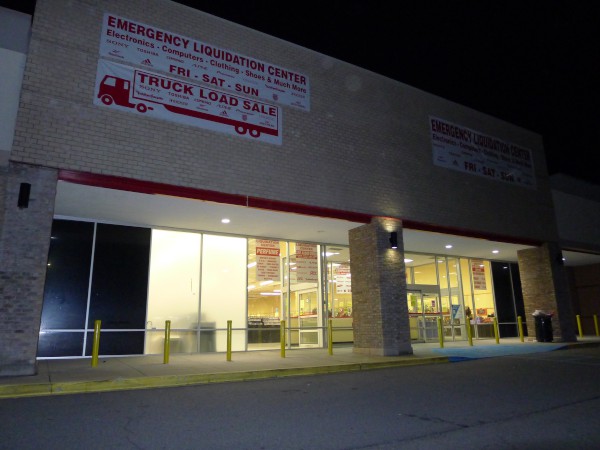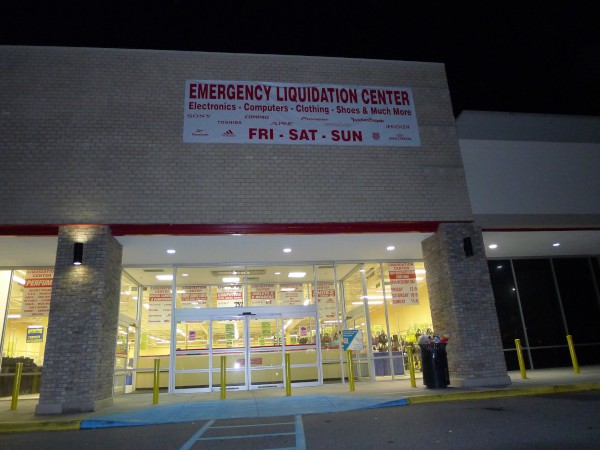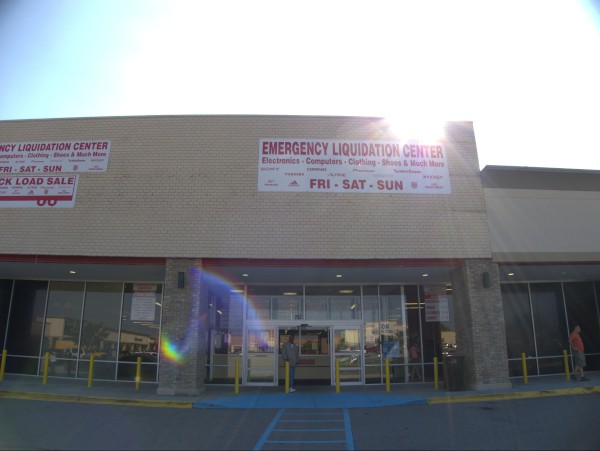 UPDATE 1 May 2013 -- It's now Golfsmith: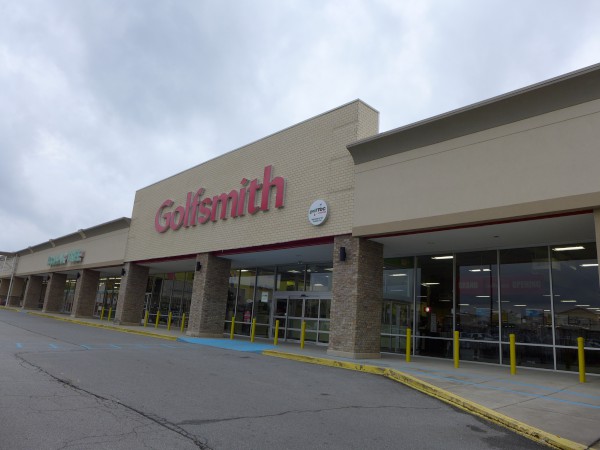 Posted at 8:33 pm in Uncategorized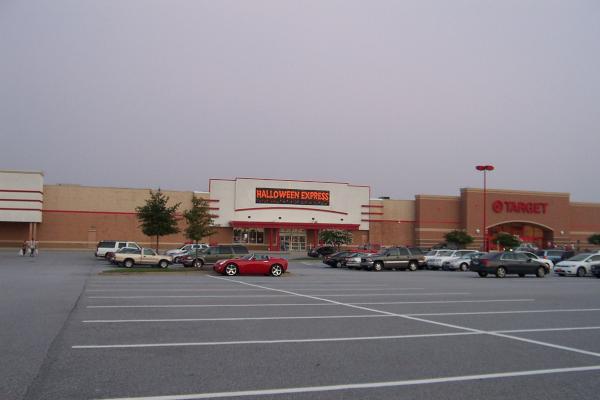 I've written before about OfficeMax pulling out of the Columbia market. I had forgotten that they had the store on Two Notch as well as the one on Bush River Road until I drove by and saw that a new tenant was going in.
I don't have any problem with a Haloween store, per se. I don't know that it's happening as much around here, but in some places at least, Haloween is becoming quite the big adult party holiday. I remember spending one Haloween in DC, and taking the Metro to Dupont Circle for supper. Now, I won't say the escalator into the Dupont Circle station is long, but I will say that after you're on it for a while, you expect to see an Abandon All Hope, Ye Who Enter Here sign. Of course, what goes down also comes up, and being on that escalator behind 20-somethings costumed as naughty nurses and "wicked" witches is, um, inspiring.
So, anyway, I'm fine with a Haloween store, but I do have to cavil a bit about the timing. I mean, come on Haloween is the last day of October -- that's two and a half months from now! If you're in the mood to pick out a Haloween costume now, you're probably one of those annoying folks who already have all your Christmas cards written..
And oddly enough, this was the second Haloween store I saw today. There's one setting up on US-1 out near I-26 as well!
"I got a rock".
UPDATE 11 March 2011: Updated the closing date based on the comments. Also added full street address.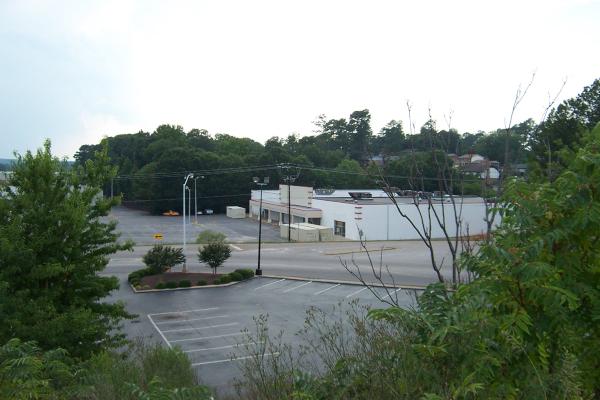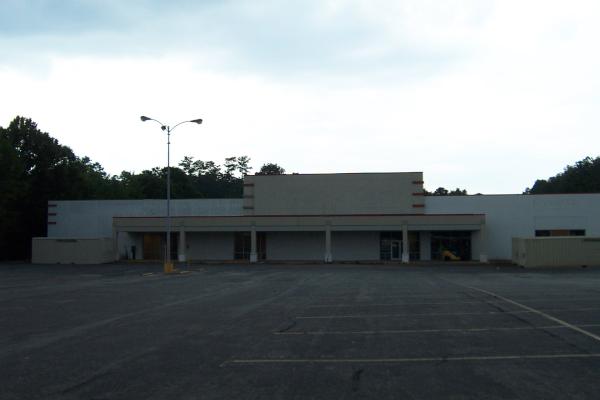 OfficeMax was the odd man out in the Office Depot/Staples rivalry. It was a perfectly fine office supply store, but apparently, at least in the South Carolina market, there wasn't room for all three chains, and OfficeMax started shuttering its local stores. The chain does continue on in other markets.
Wikipedia says that at one time OfficeMax was owned by K-Mart, which perhaps explains the location of this store in the K-Mart parking lot at the intersection of Dutch Square Boulevard and Bush River Road. I shopped at this location a number of times for non-descript stuff. I do remember when they had their going-out-of-business sale, that I picked up a good deal on a paper shredder.
Given the current state of K-Mart, I suppose the drama of this location is not What will go into the OfficeMax location?, but Will this K-Mart survive?. Given the recent opening of a super Wal-Mart a few blocks down the street, I'd have to say that's questionable.
UPDATE 30 April 2009:
It's now the Columbia Campus for Remington College: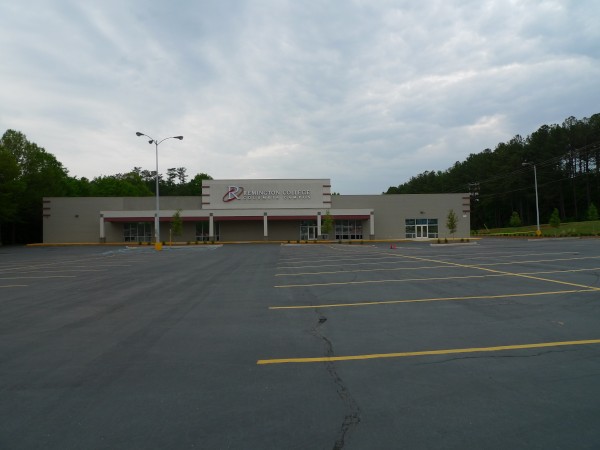 UPDATE 11 March 2011: Update the closing date based on comments here. Also added full street address.
UPDATE 26 January 2021: Adding map icon and updating tags.