Archive for the 'Clement Road' tag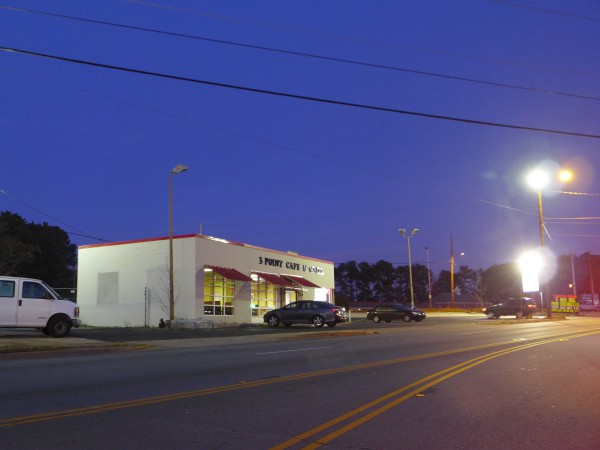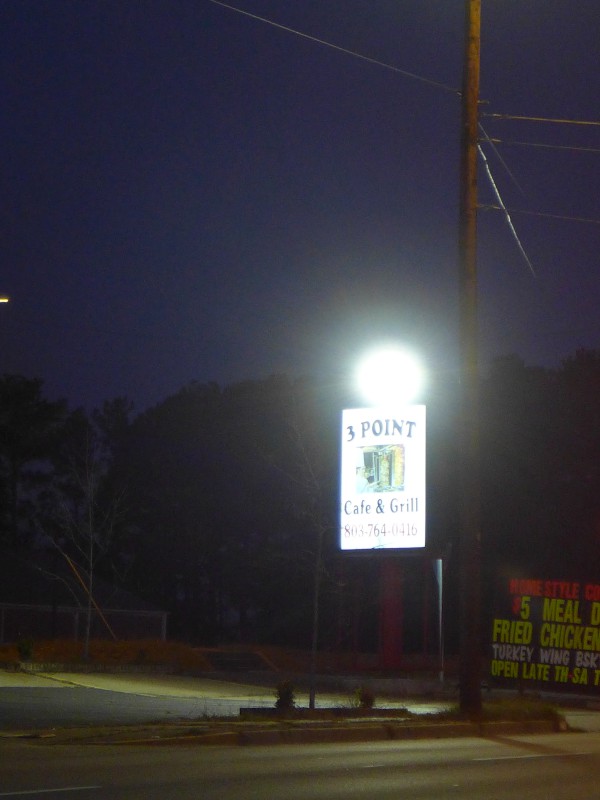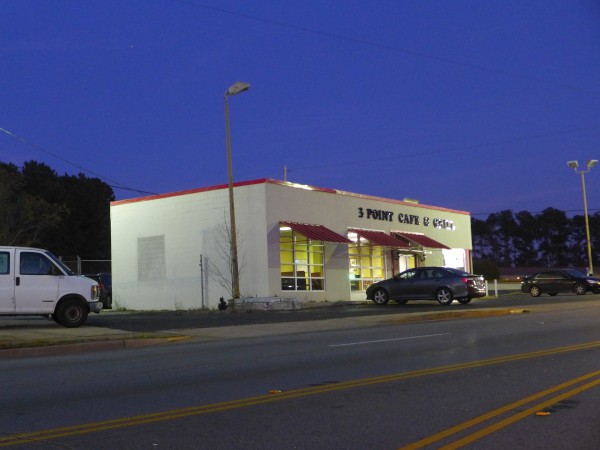 Pretty plainly a service station at one time, this building at the intersection of River Drive, Sunset Drive and Clement Road had most recently been a title loan operation before Buck's Cafe moved in.
I presume that the cafe was associated with Buck's Market catty-cornered across the intersection, but I don't know that for a fact. I believe Buck's opened here in 2014, closed for remodeling around the end of that year and then re-opened in 2015. Somewhere I have some pictures of the restaurant in operation, but as usual, cannot put my hands on them right now.
The follow-on operation to Buck's is the aptly named 3 Point Cafe & Grill which judging from the sign is a "home cooking" type of restaurant.
Posted at 12:38 am in Uncategorized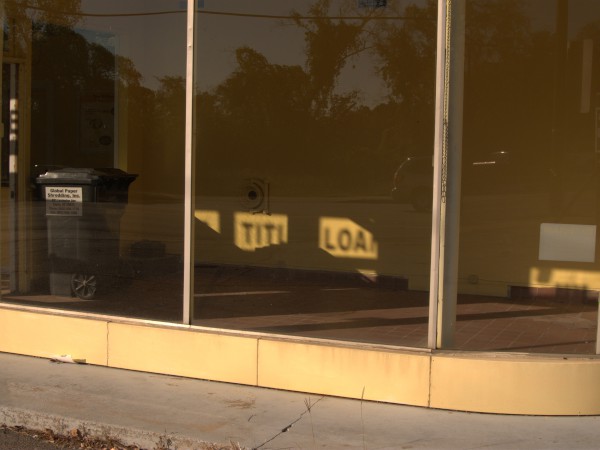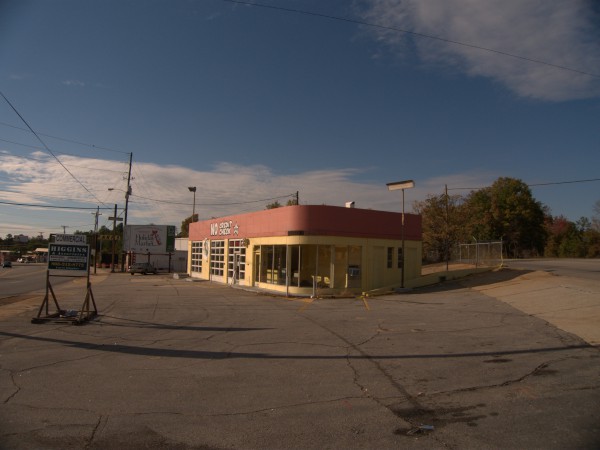 This vintage looking building, which almost has to have been an old gas station originally, sits at the point where Sunset Drive ends, River Drive jinks west and Clement Road fails to become either of those. It's across from Edna's, Great China Chinese Restaurant and the old A & P in Sunset Shopping Center.
I know that going back into the 60s there had to be more, but currently I am able to google three former tenants, all auto related. I'm using June 2010 as the closing date for Cash Loans for Car Titles because that seems to be when the building went up on the realtor's web site.
I like the building and hope the next owner keeps it. The curved endcap reminds me of the KC Customs building on Augusta Road.