Posted at 1:27 am in Uncategorized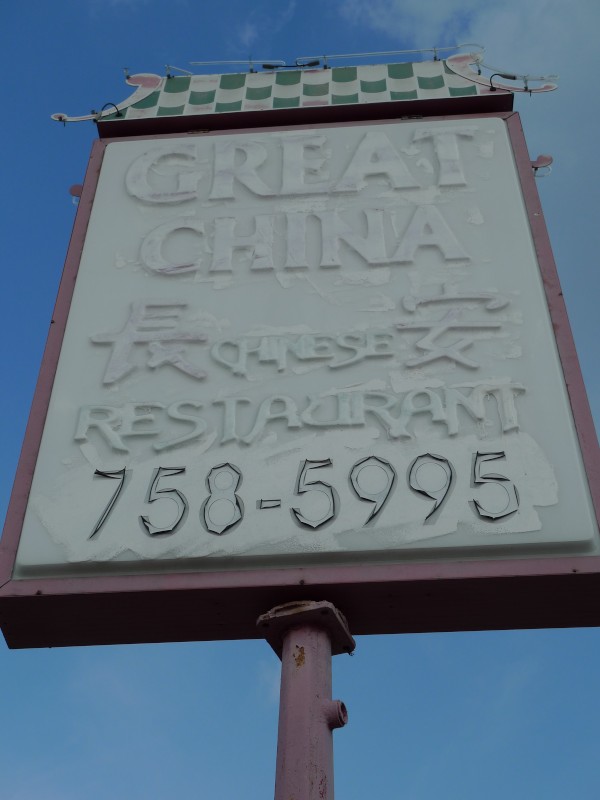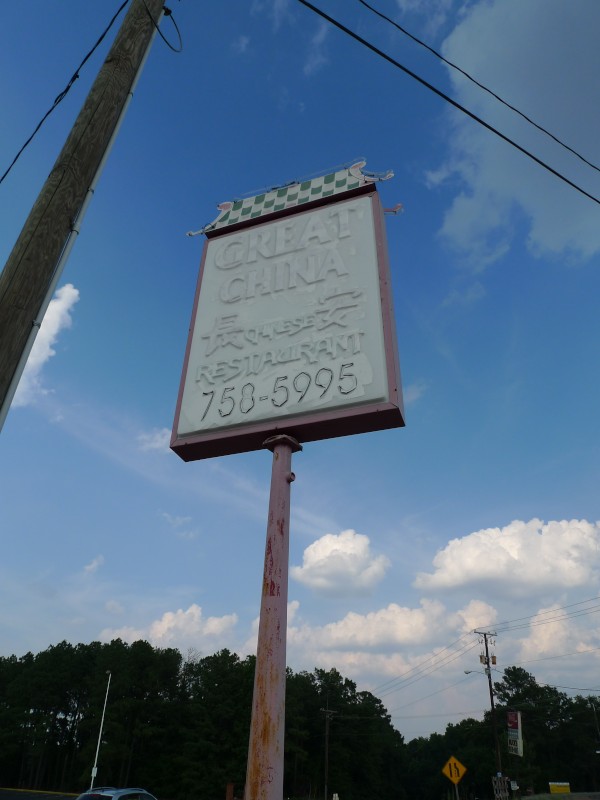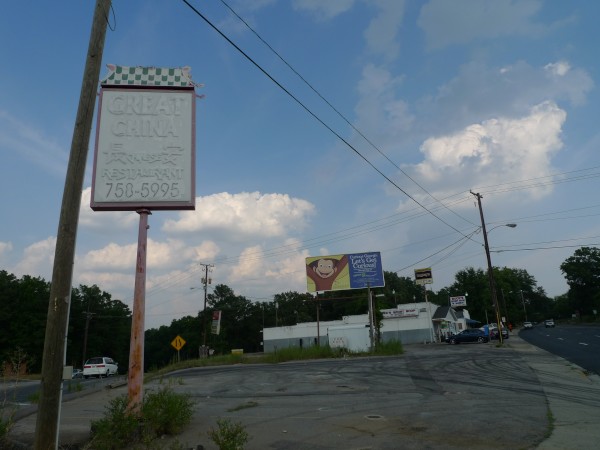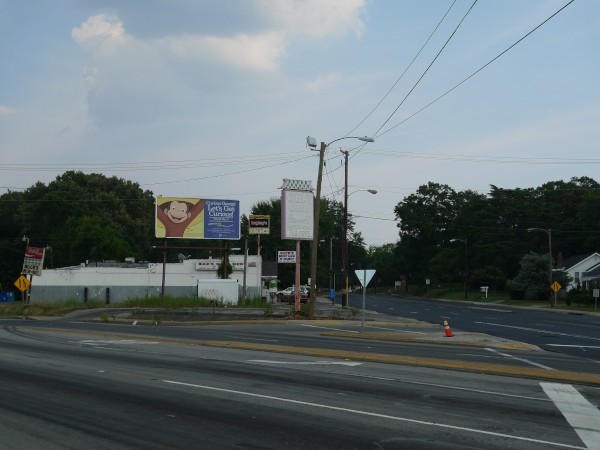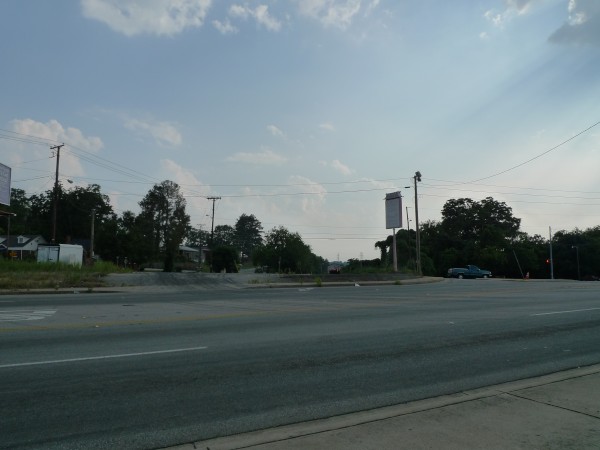 This hole-in-the-wall Chinese restaurant sat at the apex of River Road & Sunset Drive, just across the street from the old A&P and Edna's Drive-In, sharing a lot with Buck's Sport Shop. I recall the building as being rather small, and parking quite limited (though I never stopped for a first-hand appraisal).
At some point in the 1990s (or possibly the 1980s) the place burned down, and nothing else has ever been built on the lot. There is currently a Great China restaurant in West Columbia on the Charleston Highway -- I don't know if it is related to this one or not.
I find it rather odd that someone cared enough to white over the sign, but not enough to take the sign down.
2 Responses to 'Great China Chinese Restaurant, River Drive: 1990s'
Subscribe to comments with RSS
Leave a Reply