Archive for the 'Brickyard Road' tag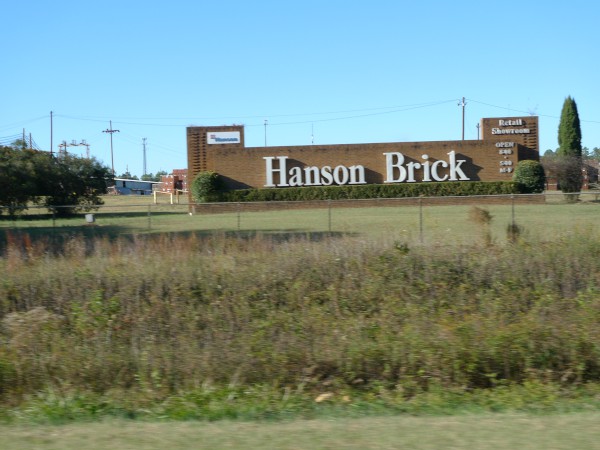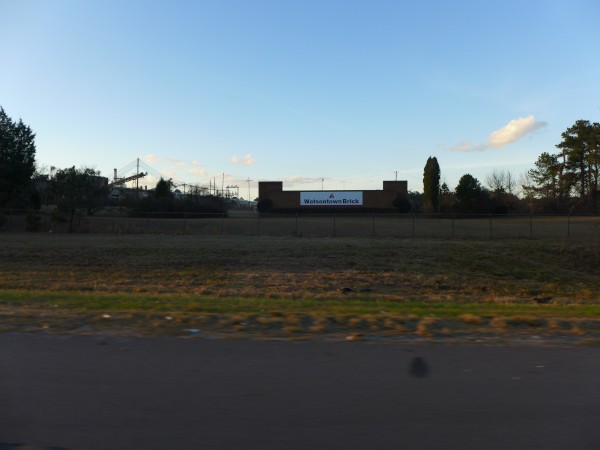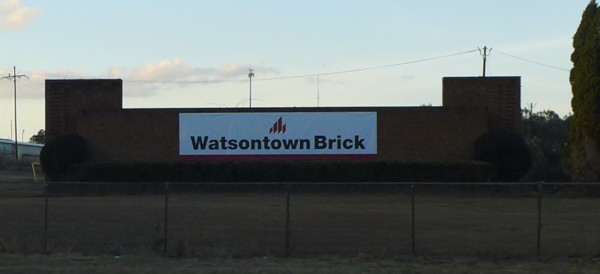 The brickyard which used to be Richtex Bricks, then Hanson Brick and possibly a few others in there somewhere has changed again, this time to Watsontown Brick.
It's a more volatile industry than I might have thought.
(Hat tip to commenter Gypsie)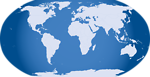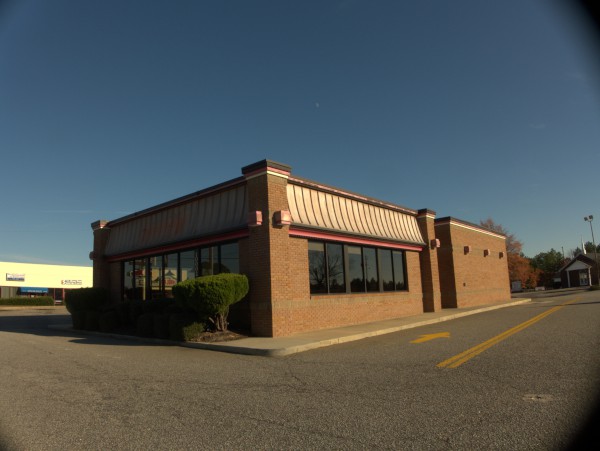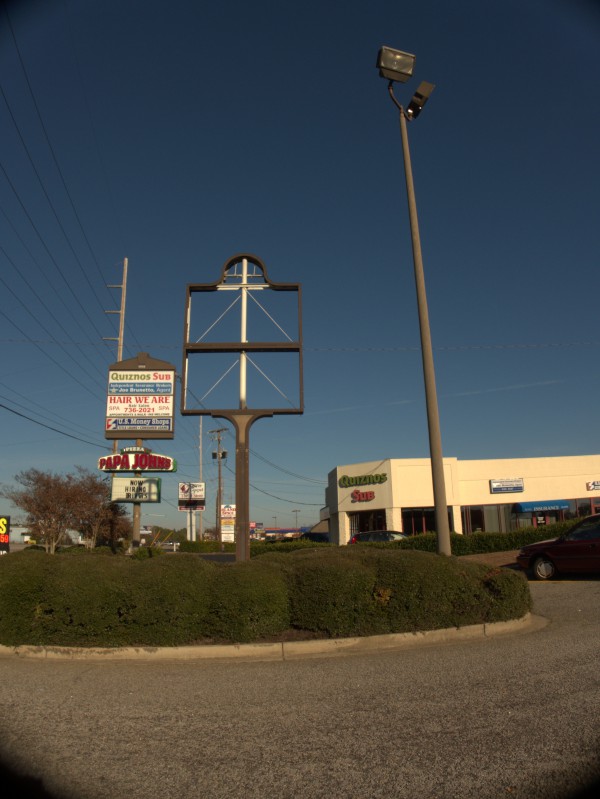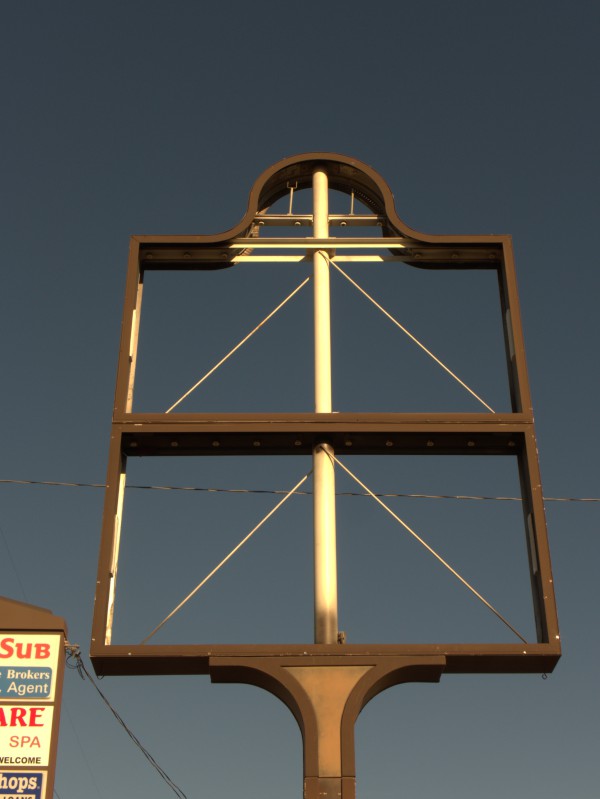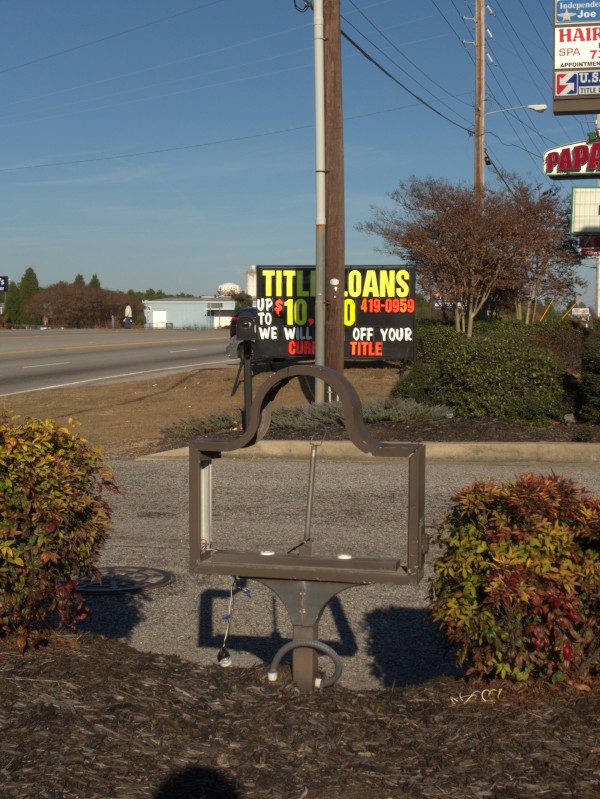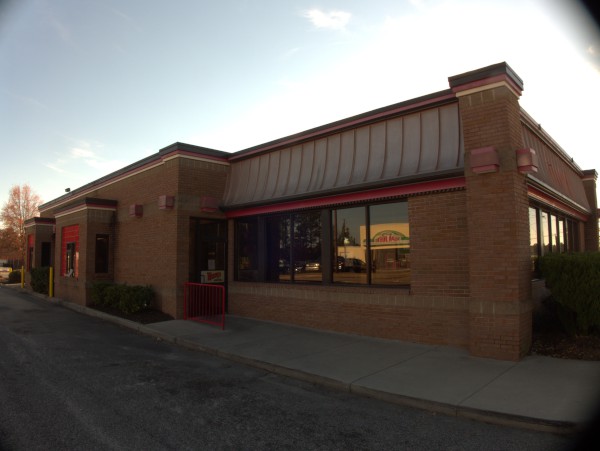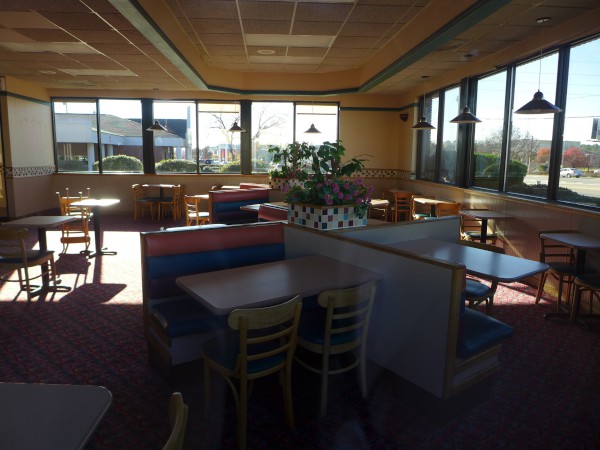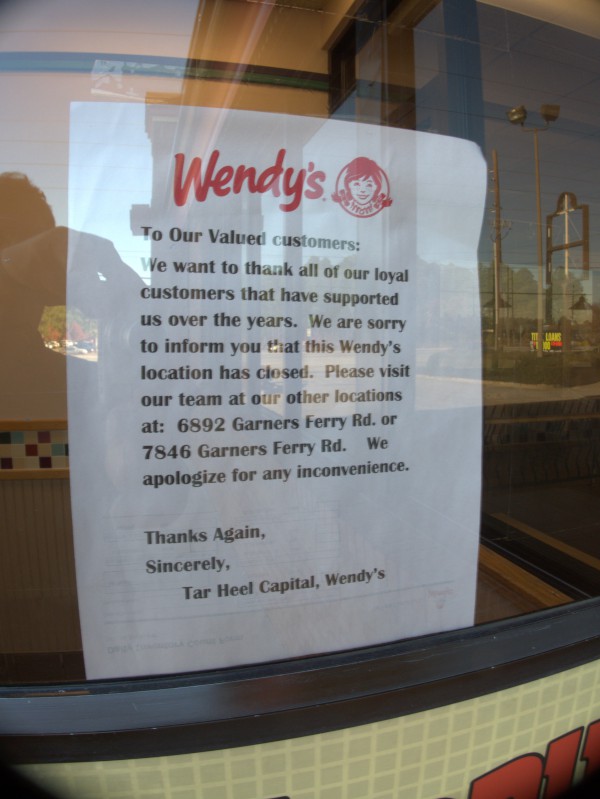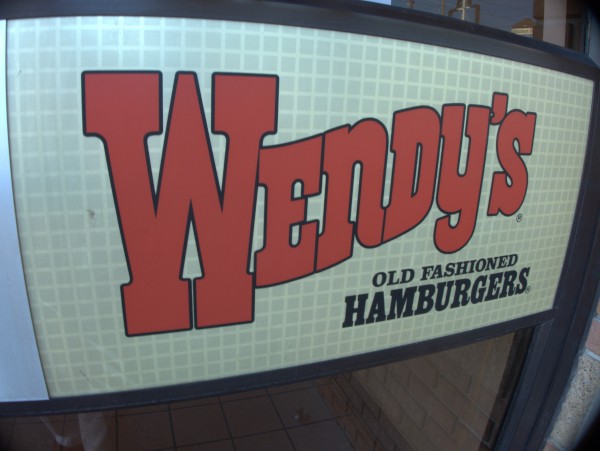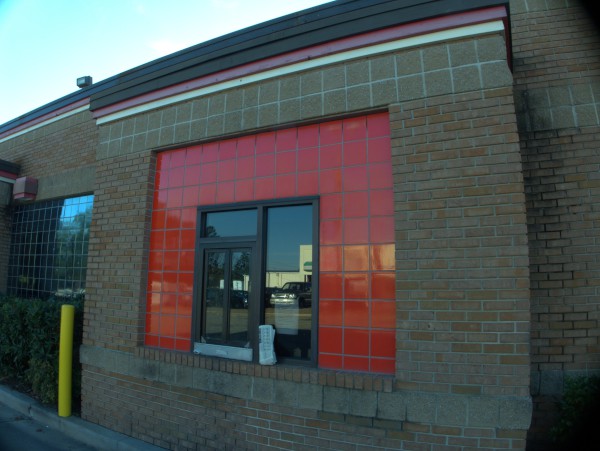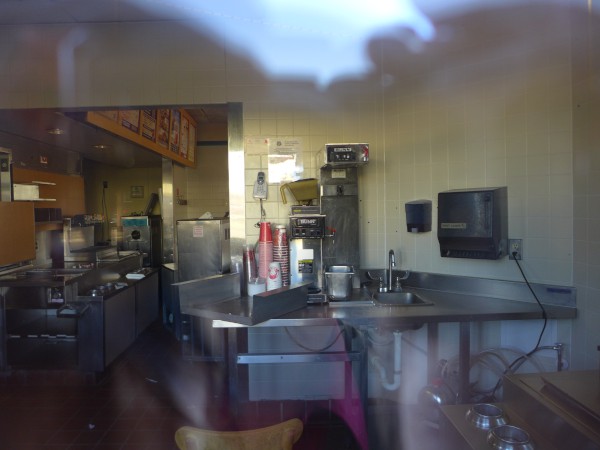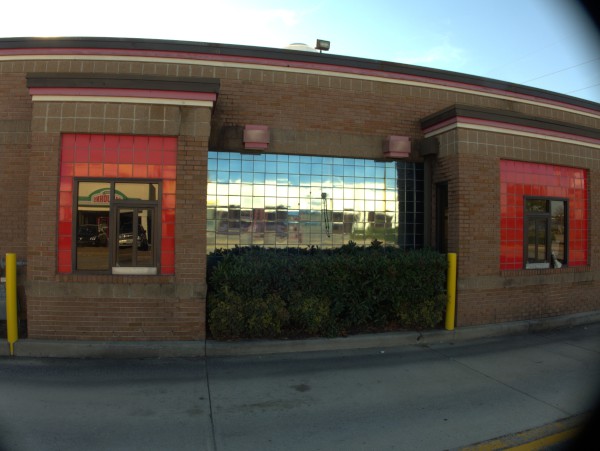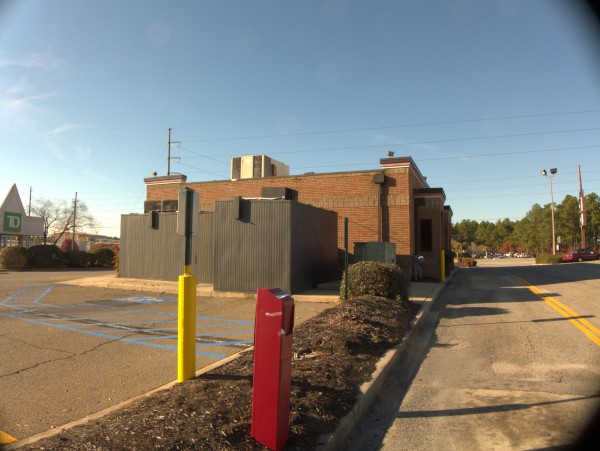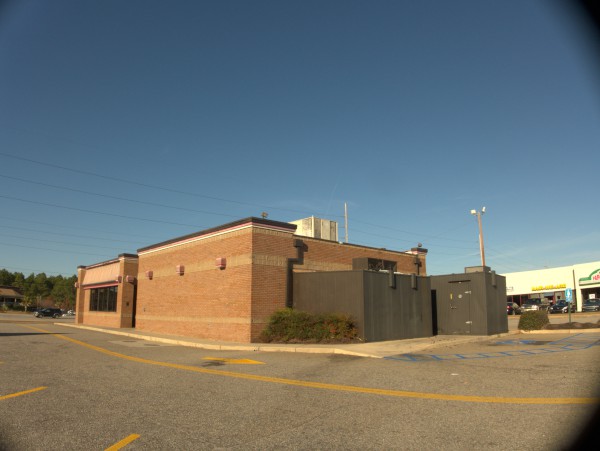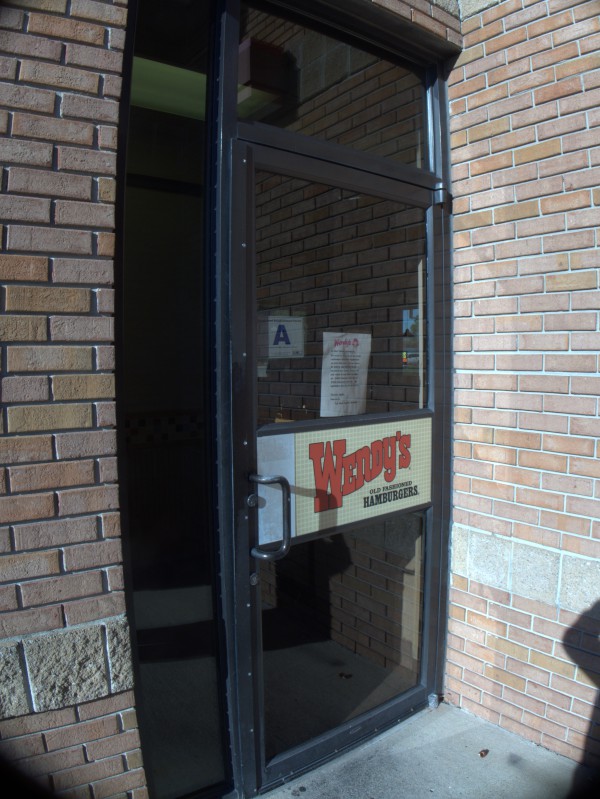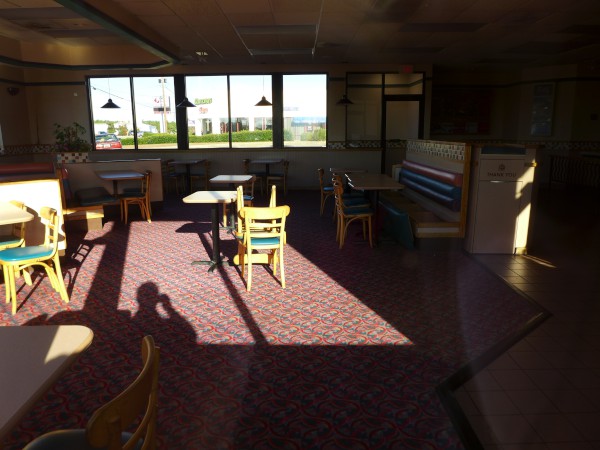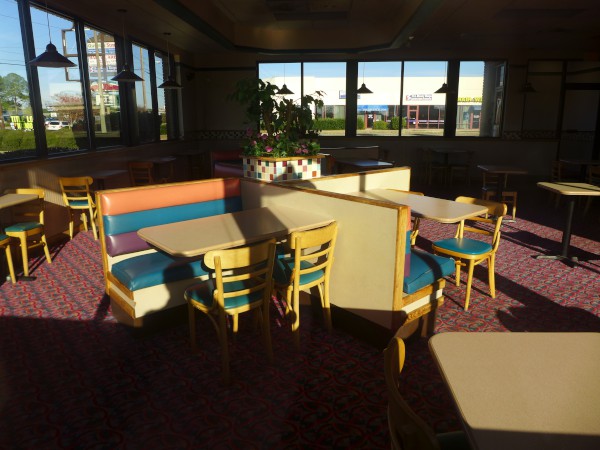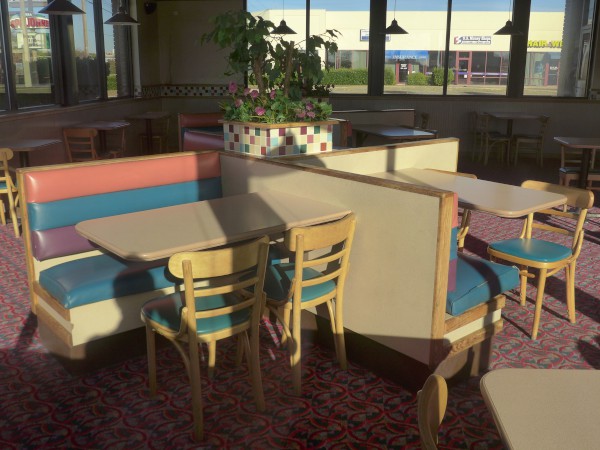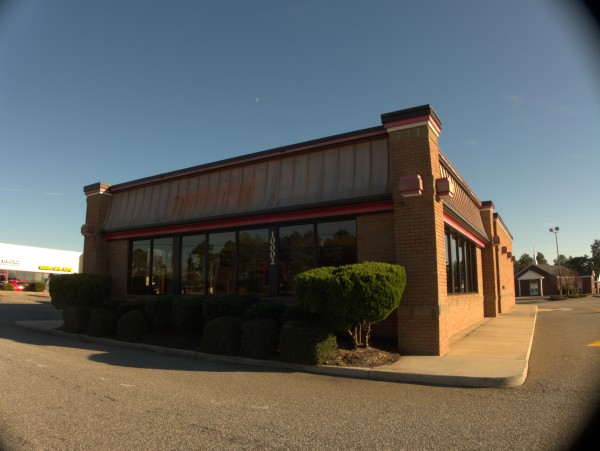 One of the very first closings I did was for Wendy's on Two Notch in Dentsville.
Now the other Two Notch Wendy's, out past Spring Valley by the Brickyard Shopping Center site has closed as well.
The place seems reasonably easy to get in and out of, there's even stoplight access, but I note that the adjacent former Quizno's has never been replaced by anything so perhaps I'm missing something about the spot.
I wonder if Nick's needs another location?
(Hat tip to commenter Sidney)
UPDATE 17 May 2016 -- As mentioned in the comments, this building is about to open as a Popeye's Louisiana Kitchen: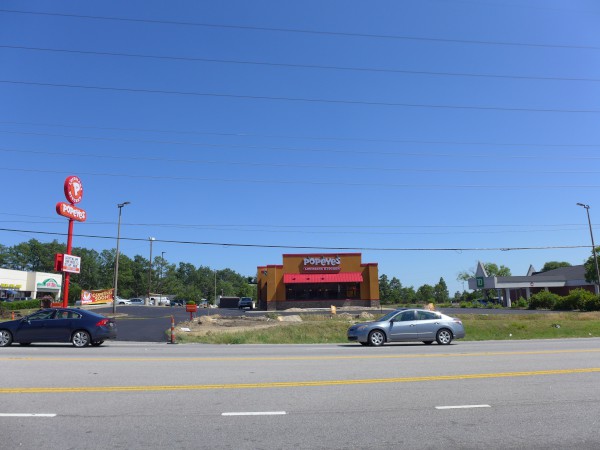 UPDATE 7 June 2016 -- Popeye's is now open: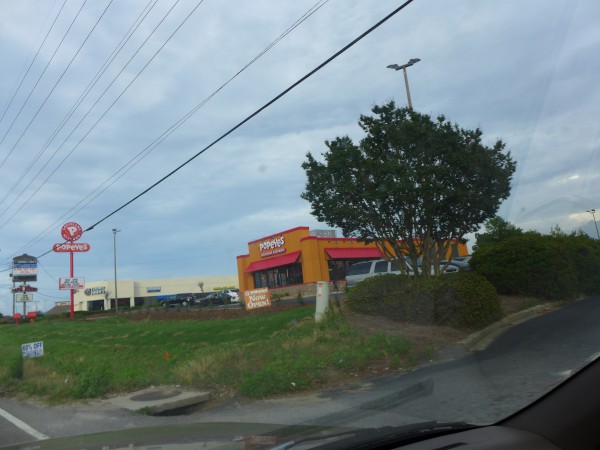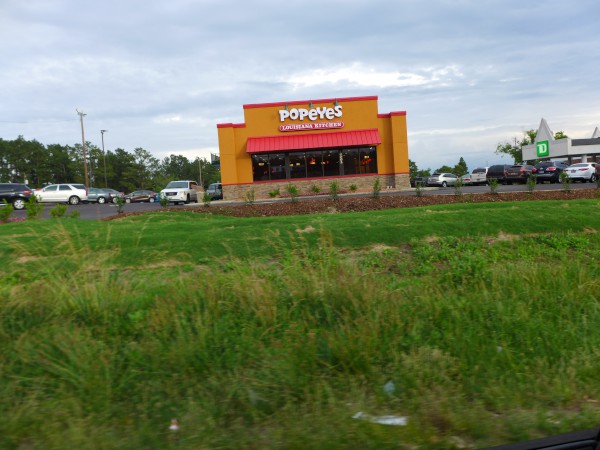 Posted at 11:23 pm in Uncategorized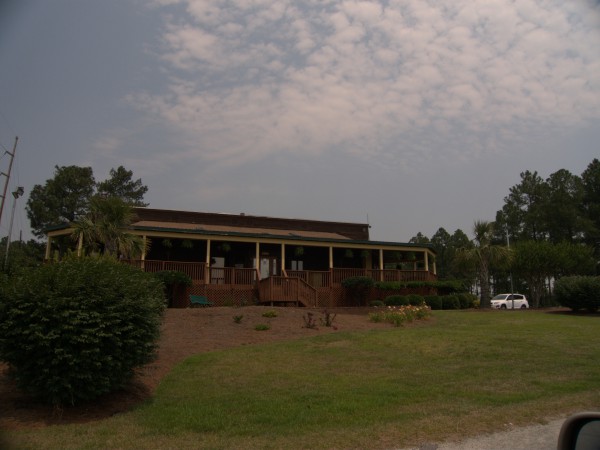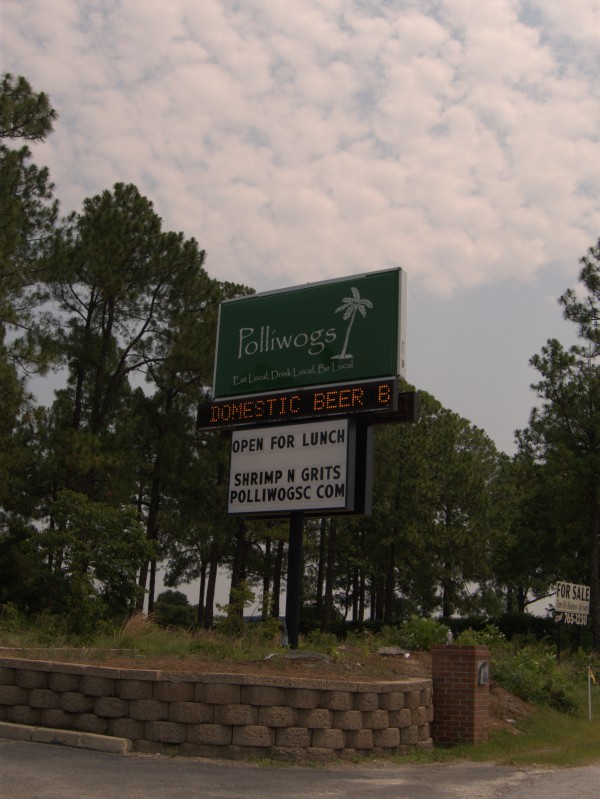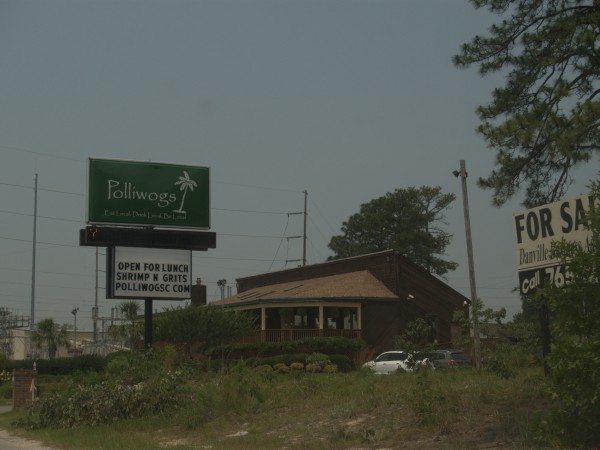 Well, darn -- another "I'll get there someday" restaurant is gone. On the other hand, the menu at the follow-on operation, Polliwogs looks pretty good.
The LoopNet listing for the building says that the owner of Icy's was retiring rather than business being bad at this location. It also says the building was built in 1984, which is about what I remember. I recall a promising looking restaurant starting there (not Icy's, which this site claims dates to 2004) just about the time I left town to live in Fayetteville. As for Icy's itself, it seems to me it may have started at the much-restauranted sports bar outparcel at Columbia Mall and then migrated down Two Notch, but I'm not sure of that.
UPDATE 12 June 2011 -- Here's the original Columbia Mall location for Icy's: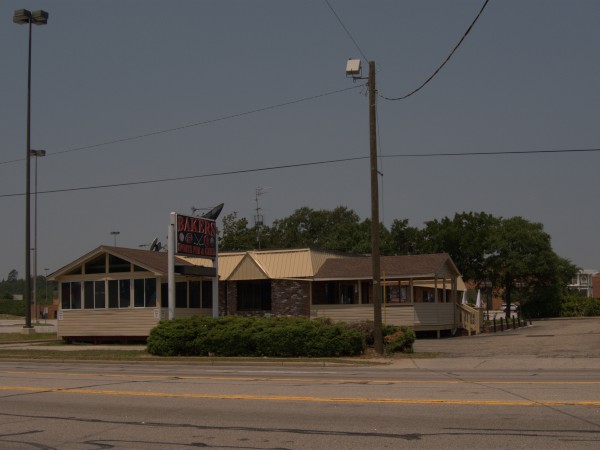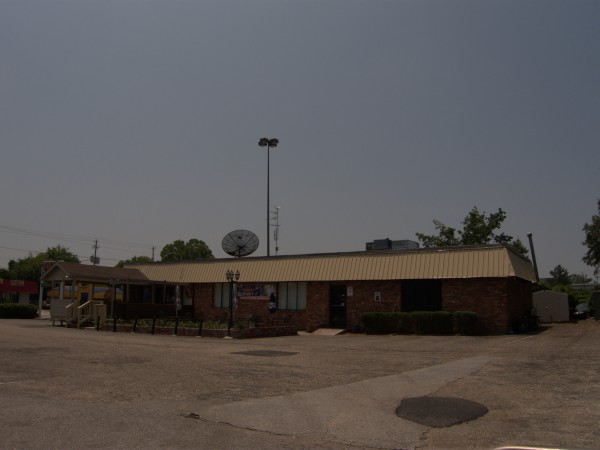 Also added the name Josh's to the post title based on the comments.
Posted at 12:32 am in Uncategorized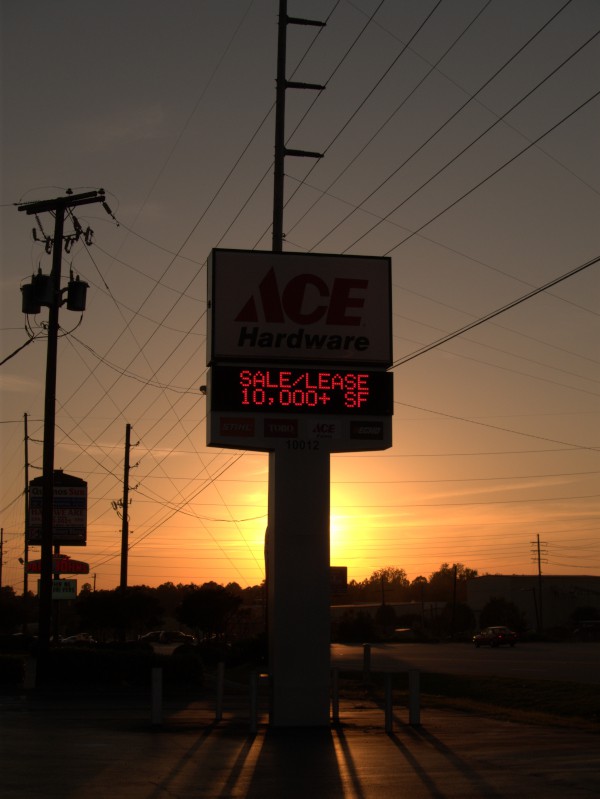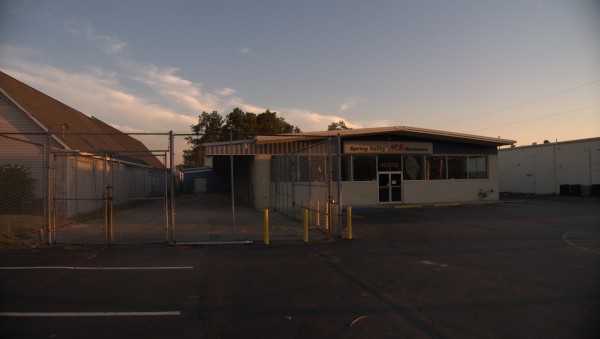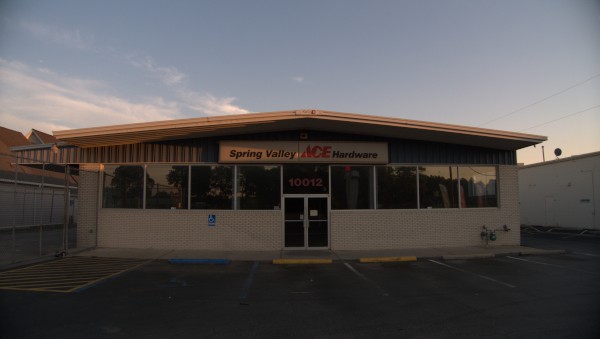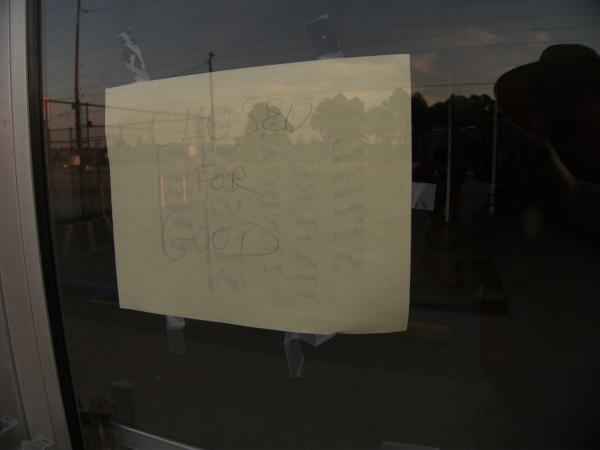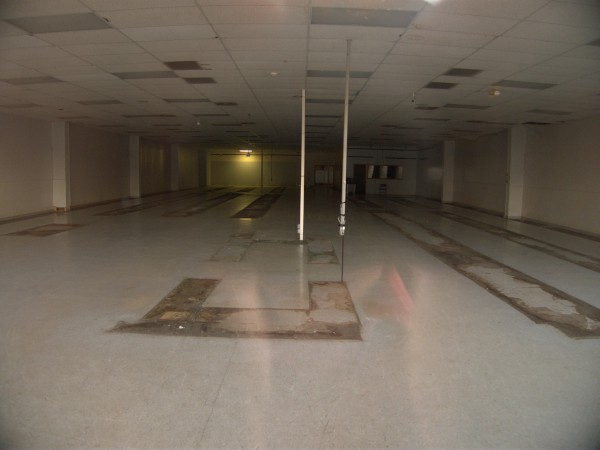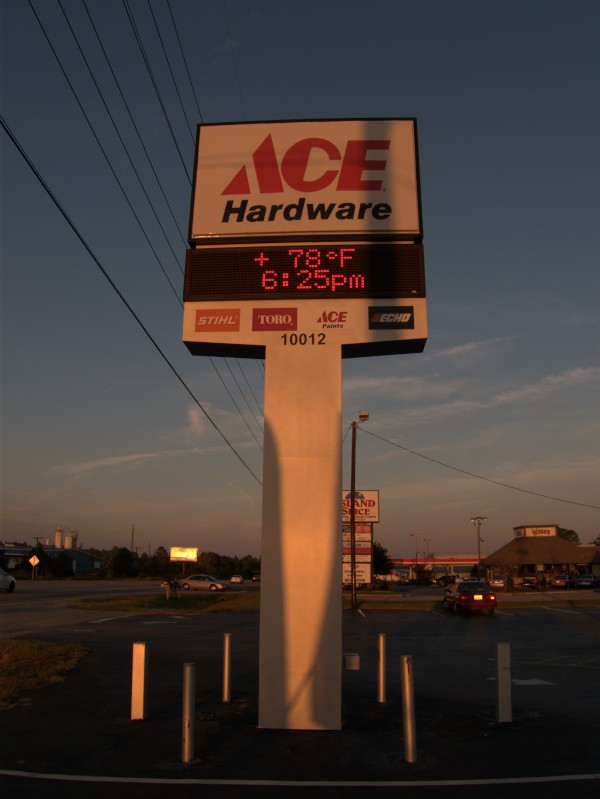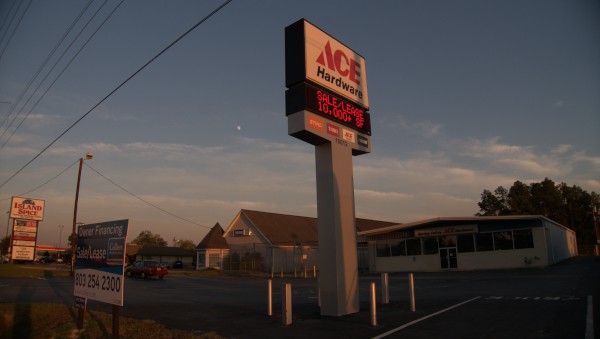 Well, another "traditional" hardware store bites the dust. According to this story in The State, the same owners had to close one in Blythewood around the same time. The reasons look to be the usual ones: The economy in general, and the rise of the big box stores
This store in particular I think would have been hard hit by the later as both Lowes and Home Depot are in very close proximity.
(Hat tip to commenter Jason for the heads-up and commenter Javier for the closing date)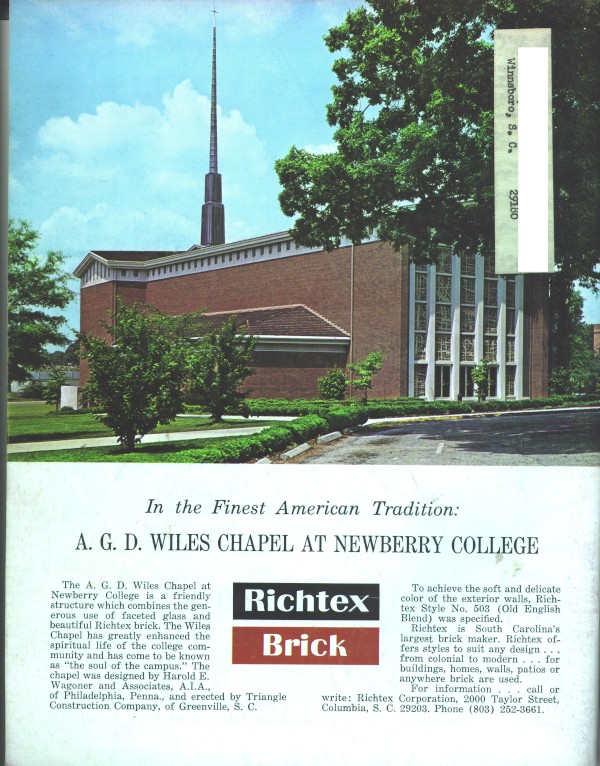 You wouldn't think bricks would need or indeed have much consumer advertising. After all, the only time you buy bricks is when you buy a house, and unless you are rich and doing a custom build, you probably end up with whatever the contractor uses rather than doing brick shopping.
Nonetheless, Richtex Bricks seemed to have a major advertising presence for most of my life, or at least it seemed major, since it was very eye-catching. And by that, I don't mean image ads like the one here from an old Sandlapper Magazine, I mean the billboards on I-20 near the brickworks. (Actually I didn't know where the works actually are until I looked it up today, but it was fairly clear from the fact that the billboards were always on I-20 just east of Broad River Road).
These billboards went through a number of campaigns, but the one I remember best, and which seemed to last the longest was one which made brick-related "visual puns". I'm sure if I weren't trying to think of them, I could remember more, but the only one that comes specifically to mind now was one that depicted a huge flying mammal constructed entirely of brick -- That's right, it was a brickbat. There were never any captions to these billboards, so you would try to figure them out as you drove by.
I see a little Richtex history here:
Richtex Brick in Columbia, South Carolina, recently initiated a special training program for inmates at Stevenson Correctional
Institution sentenced to the Shock Incarceration Program. Richtex, a company that has been in Columbia since 1919, employs 450 people in its three plants and is the largest brick company in South Carolina. Richtex operates an evening brick masonry school for adults which allows individuals to achieve apprenticeship or journeyman status depending on their individual career goal.
That document seems to be undated, but this 2003 link from Hanson explains what eventually happened to the company:
The integration of the seven companies was a huge undertaking that began in 1999, when Hanson Building Materials America, a subsidiary of London-based Hanson PLC, acquired seven major brick companies. Hanson Brick integrates Boren Brick (North Carolina), Richtex Brick (South Carolina), Sipple Brick (Kentucky), Michigan Brick (Michigan), U.S. Brick (Texas), Canada Brick (Ontario) and Briqueterie St. Laurent (Québec).

Hanson Brick brings together the skills and experience of more than 2,000 employees who serve customers in three languages - English, Spanish and French. The new company provides its customers with superior selection and service, offering five regional brick collections with more than 1,000 styles of brick.
I had thought a company called Boral Brick figured into the mix somewhere, since it seemed that I saw their billboards after I stopped seeing Richtex's, but as far as I can tell, they are unrelated and not subsumed into Hanson.
UPDATE 1 November 2009 -- Here is some more Richtex history from an archived version of their vanished web-site:
Richtex Brick began in 1919 as a small kiln operation on the banks of the Broad River, near Jenkinsville, SC. P.H. Haltiwanger, the original proprietor, early on felt an uncomfortable division between his commitment to Richtex Brick and his duty to Carolina Life, an insurance company he owned. Thus, he soon gave the presidency to his son, Deams Haltiwanger, who presided over the business during its casually prosperous early years, and who engineered its first significant advances in size and profitability.

In 1943, after more than two decades of steady business, an opportunity arose for immediate expansion. Deams Hatiwanger, on discovering that the Columbia Pipe Company had recently gone bankrupt, decided to acquire the business for Richtex Brick.

Richtex Brick has expanded and changed in important ways every decade since. A third plant was built in 1955, bringing the company's annual production capacity to 70 million brick. Plant number four was built in 1965 for the production of terra cotta pipe. Four years later, Richtex Brick was purchased by the Pomona corporation, which converted the fourth plant to brick manufacturing the following year, in 1970. In 1984 Richtex Brick was sold to Founders Court, and sold again in 1986 to Jannock Limited. Currently, Richtex Brick is owned by Hanson, PLC, a diversified building products corporation with operations in the U.K., Canada and in the United States. It ranks as one of America's largest producers of clay brick.
UPDATE 11 Nov 2010 -- Here's the I-20 visible site of the old Richtex (now Hanson) brickworks: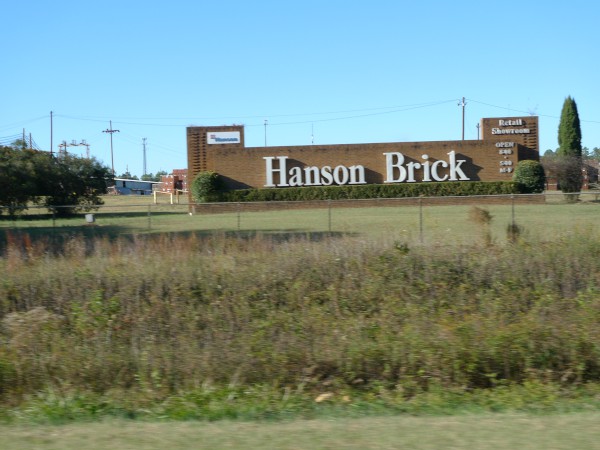 UPDATE 19 January 2022: Adding map icon, updating tags.