Archive for the 'athletic wear' tag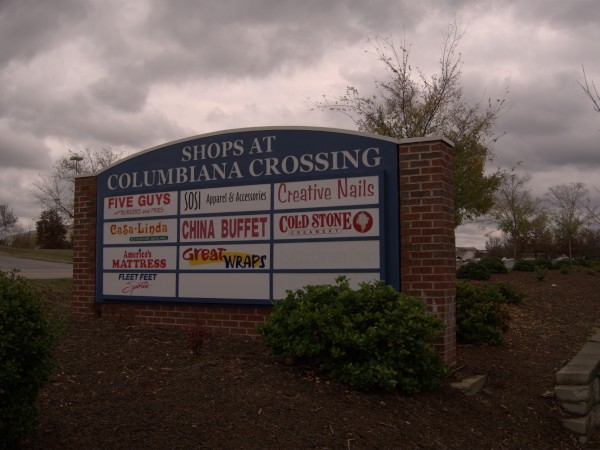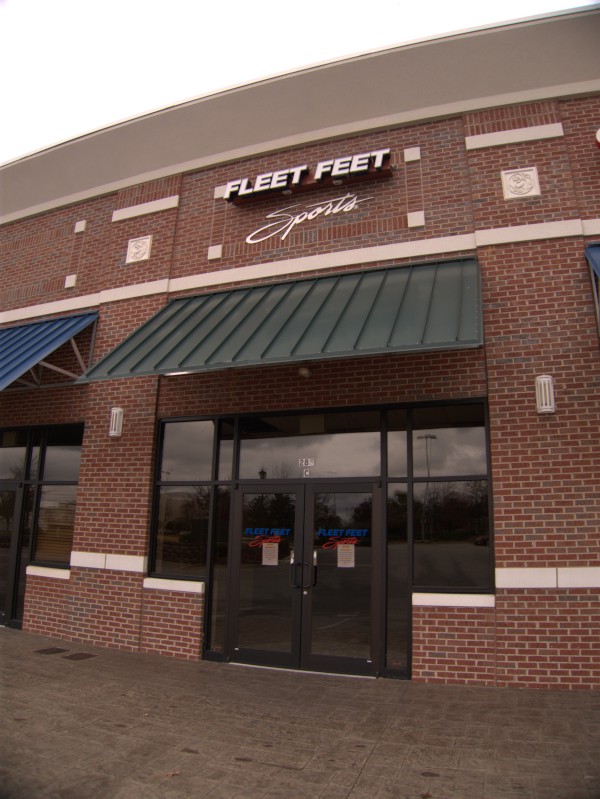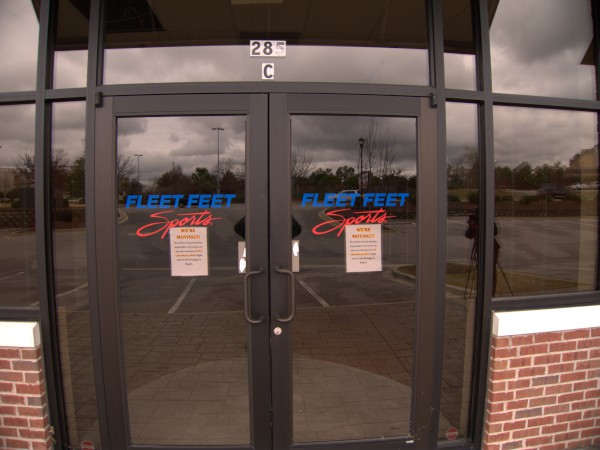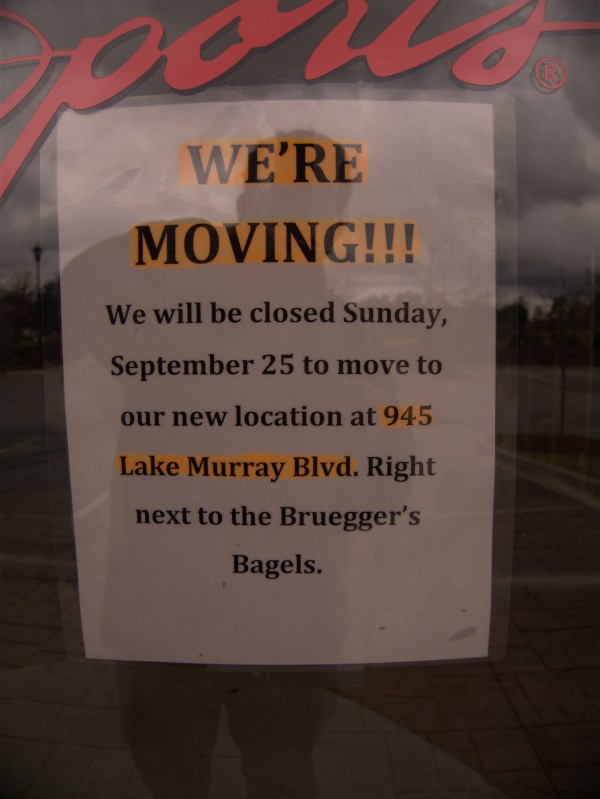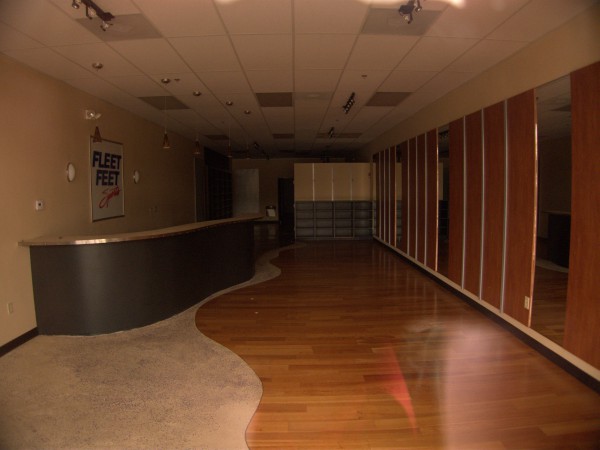 Well, it's back to the Shops At Columbiana Crossing today. From their web site Fleet Feet Sports appears to be an athletic shoe and running wear store, which pretty much rules it out as a place I would ever visit, but they had quite a nice little space in this Columbiana Drive storefront. I particularly like the curvy wood (or faux wood) flooring and the somewhat canted counter.
In late September they relocated, fleetly, but probably not on foot, to a much larger space at 945 Lake Murray Boulevard next to Bruegger's.