Archive for the '3003 Two Notch Road' tag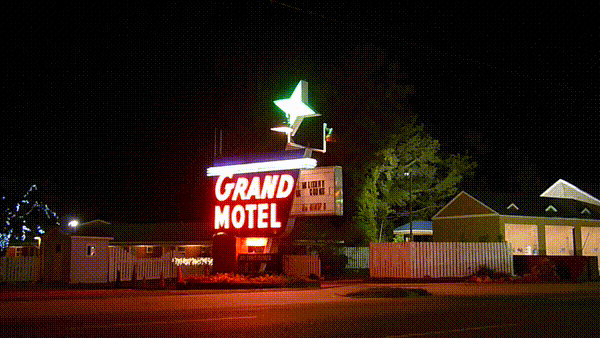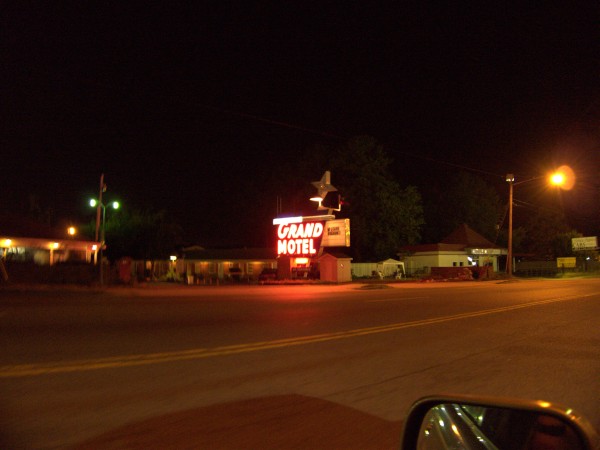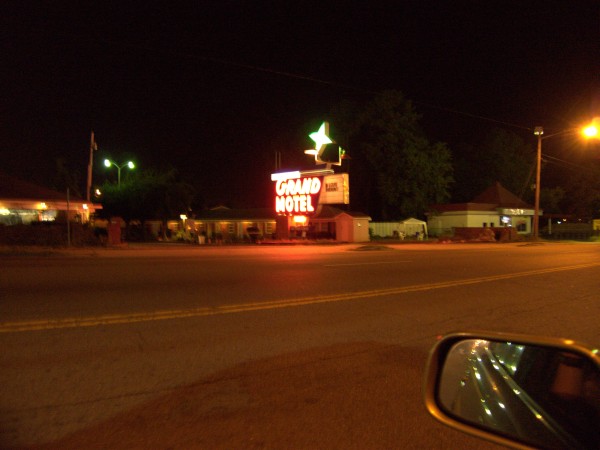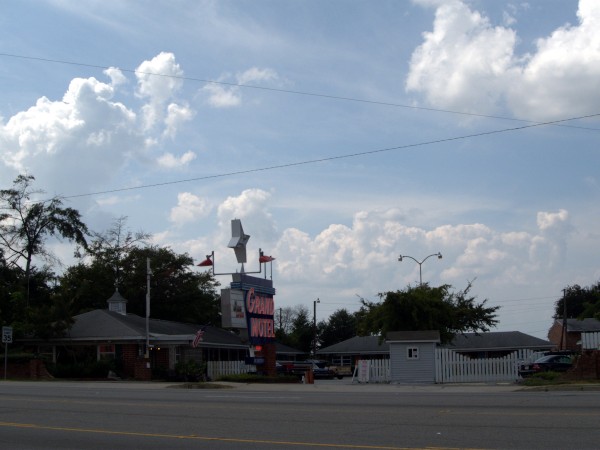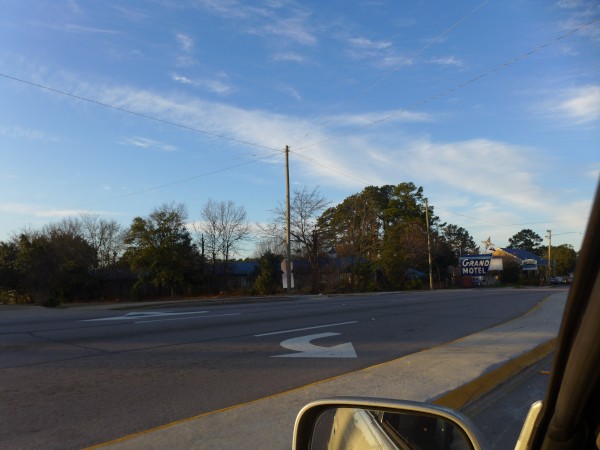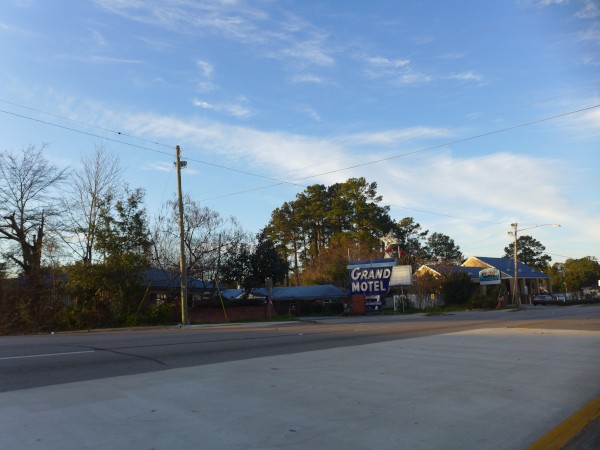 The glory days of the Grand Motel sign are behind it now, even the animation above from 2011 was a bit past it. The next two pictures are from 2009, and the three after that are from 2011 again. The ones after the break were taken two weeks ago, and last week.
The Grand Motel was one of the many US-1 motels in the Columbia area dating back to before the Interstate system. Off the top of my head, there were Dreamland, Chat 'n Rest, Bestway Inn, Forest Motel, Throughbred Motel, and the still extant Star Motel. (There is also still at least one US-1 motel still open on the other side of town near I-26).
In recent years, the Grand had apparently been operating as much as efficiencies as a travel motel, and I believe that continued into this year. Most recently as commenter Robin points out, the place has been bought by a charity which will operate it as affordable housing with mentoring. WIS has the story here. The complex will be called Grand Village, and some of the existing motel rooms will be upfitted while there will be new construction as well.
As you can see in the shots after the jump, work has started on asbestos abatement on the existing rooms.