Posted at 4:30 pm in Uncategorized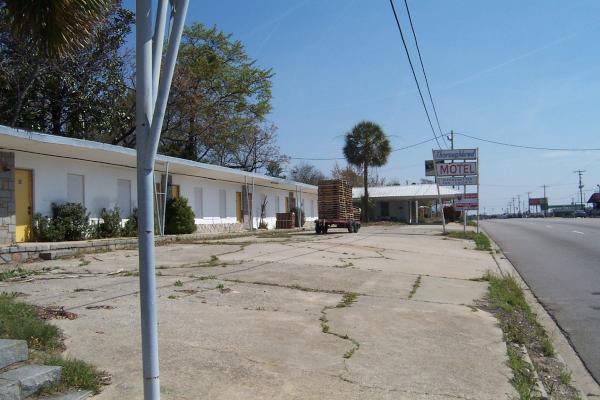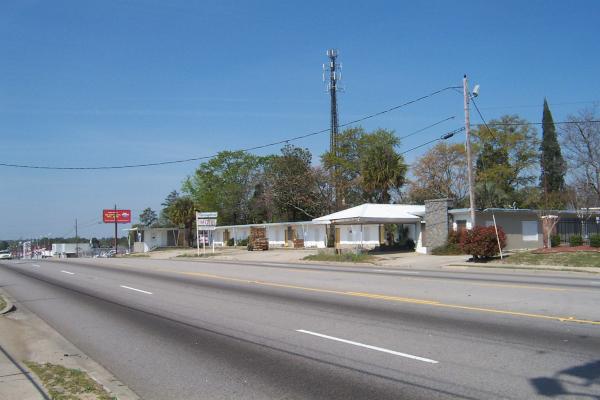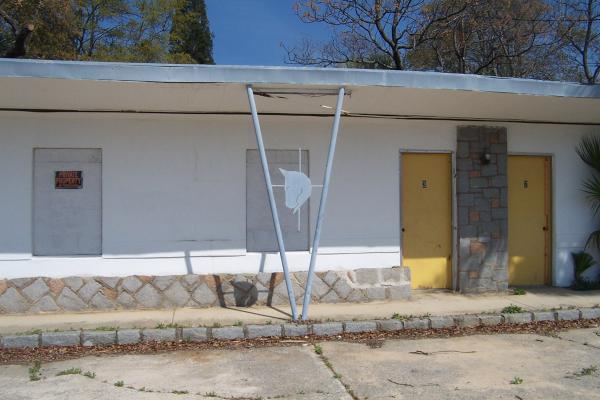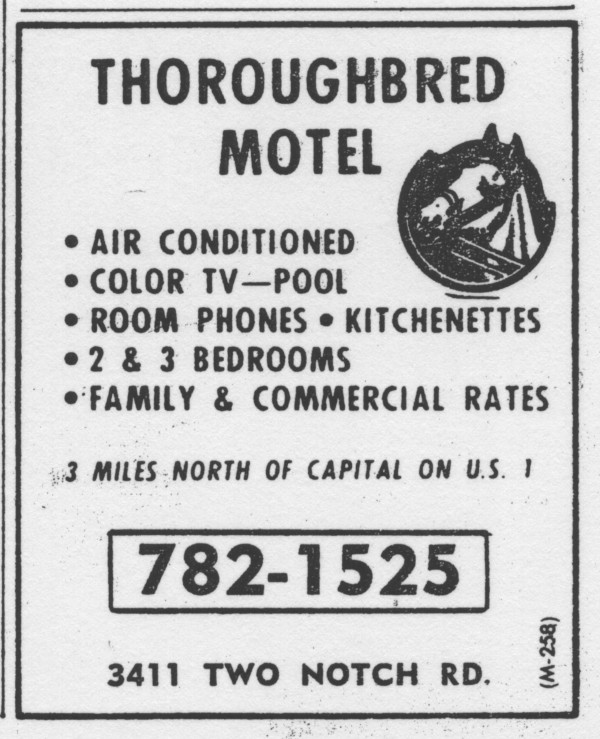 One thing to remember about Two Notch Road is that is is also US Highway-1, and that at one time that meant a good bit. Back before Interstates, US-1 carried a lot of the national North/South traffic, and many of those travellers needed some place to sleep. For them, Columbia seemed like a logical place to stop, and Two Notch Road still has a number of the motels that were built for them to park their cars and rest their heads.
It doesn't still have them all, of course. I remember two in particular that are now gone. Dreamland Motel once stood where the Lowes on Two Notch now stands. Since we lived in town, we never stayed there of course, but after long-haul traffic on US-1 started dying down, they decided to earn some some extra money (or perhaps it was just goodwill) by having Red-Cross approved swimming lessons taught in the summer at their pool. I figure that between there and the pool at my cousins' country club, I must have taken Red Cross "Advanced Beginners" four times. My mother would drop my sister and me off at Dreamland for the lesson and go run errands. At least she did the first time, but it developed that for some reason my sister completely refused to get in the pool (and she was a stubborn kid) so I may have finished the lessons there alone. After that, the place was torn down to put up the Spring Valley Theaters. The other motel I recall was the Chat 'n' Rest at the corner of Two Notch and Forest Drive at Providence Hospital. We never had swim lessons there, and in fact never set foot on the property, but I always used to think, riding by, how friendly the name sounded. You might almost imagine the place had a screen porch with rockers.
There are a number of these US-1 motels still hanging in on Two Notch, and I'm sure they are all perfectly legitimate places and I'm not at all saying anything libelous about them. However, as the US-1 traffic died off, and as newer motels were built at all the Interstate exits, you started to read things in the paper and observe things driving down Two Notch at night that might lead you to believe that some of the motels on Two Notch might perhaps rent their rooms on a basis more hourly than daily, and I'm afraid to say that it's in my mind that The Thoroughbred Motel might have been one of those. Whatever the basis of its operation, it finally folded a few years ago, and I can't imagine that whoever buys the property will leave it standing, classic sheetmetal horseheads or no.
UPDATE: Be sure to read the comments. I was wrong and Throughbred was an absolutely legit, family, place!
my grandmother was very proud to run a family motel she would not tolerlate the "working girl's" walking on her parking lot or let them use her Motel and would chase them across the street
UPDATE 28 Feb 09:
Well, lots of changes here. First, on 29 Jan 2009, we see the place marked off with danger tape: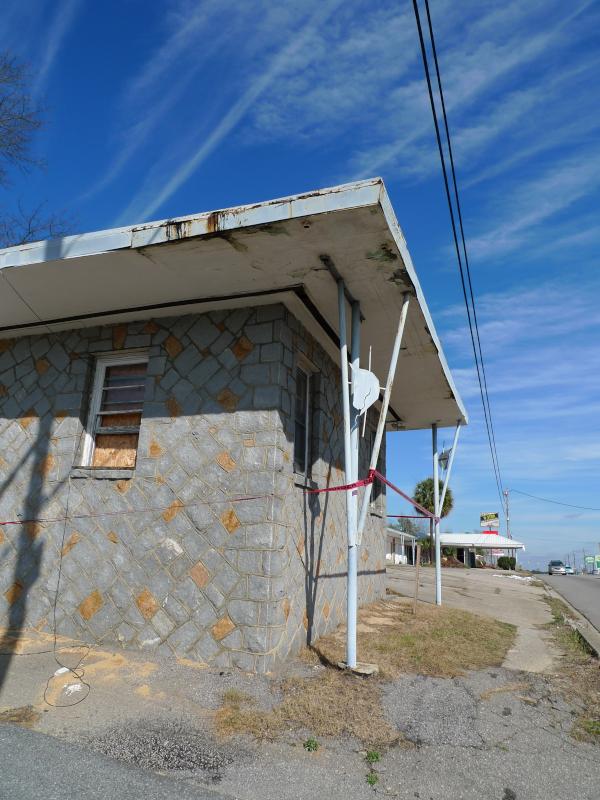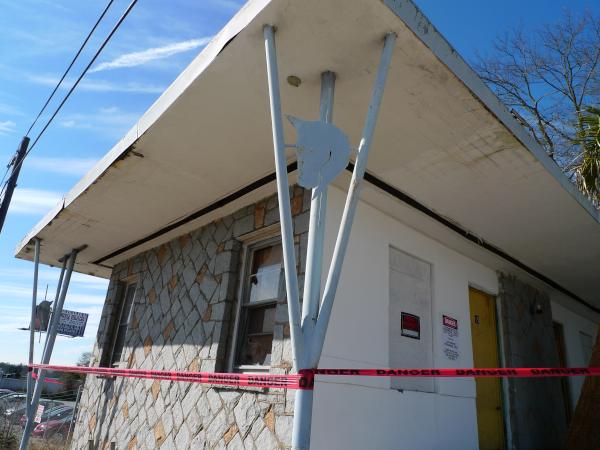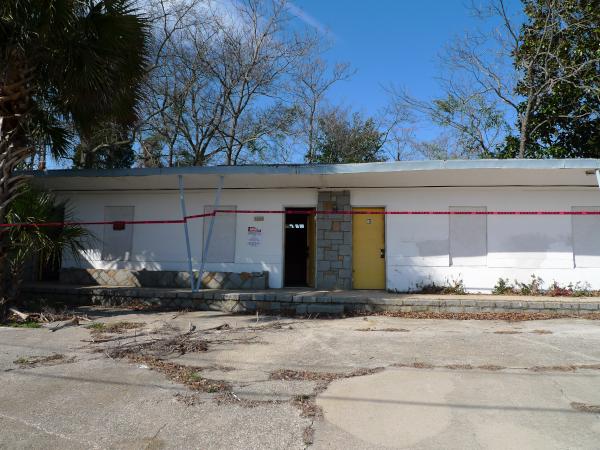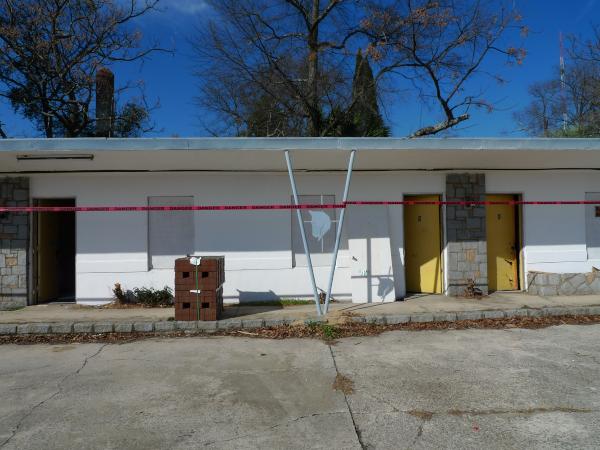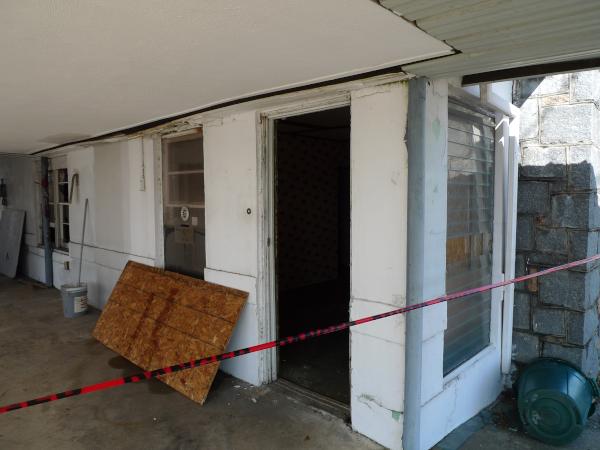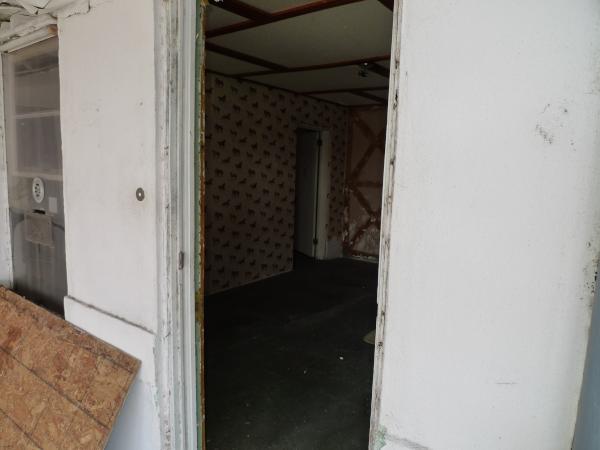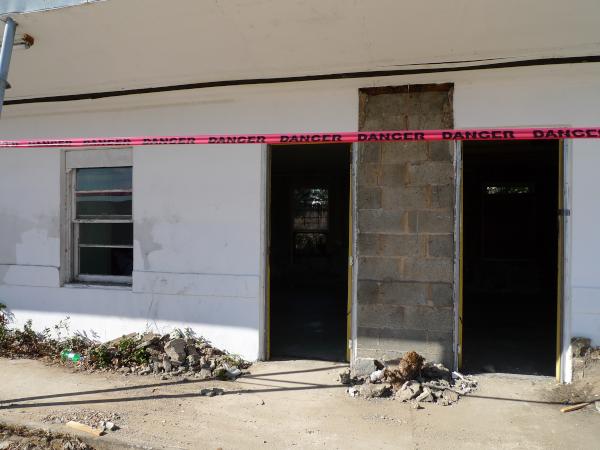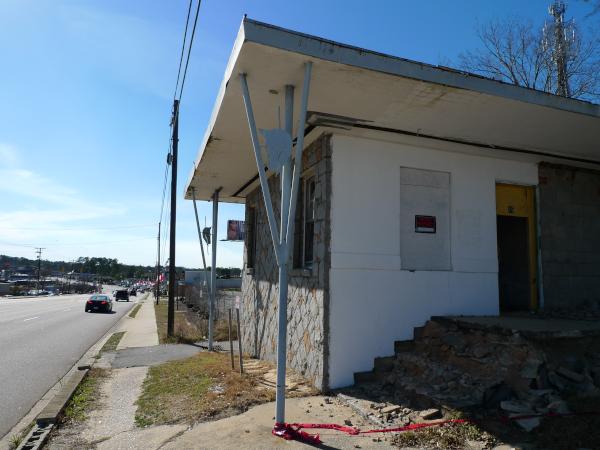 (By the way -- Note the horse-theme wallpaper inside the office!)
Then on 13 Feb 2009, demolition is well underway: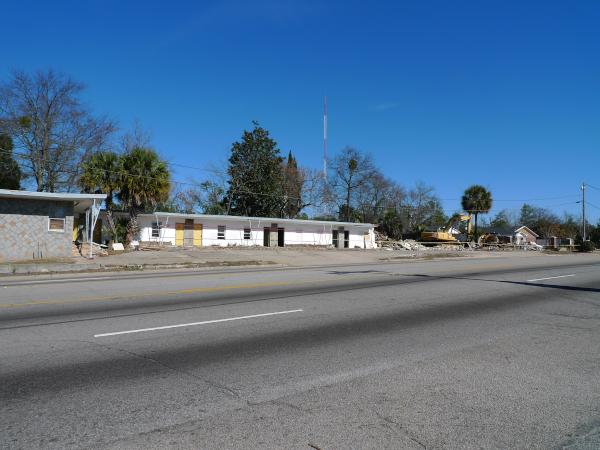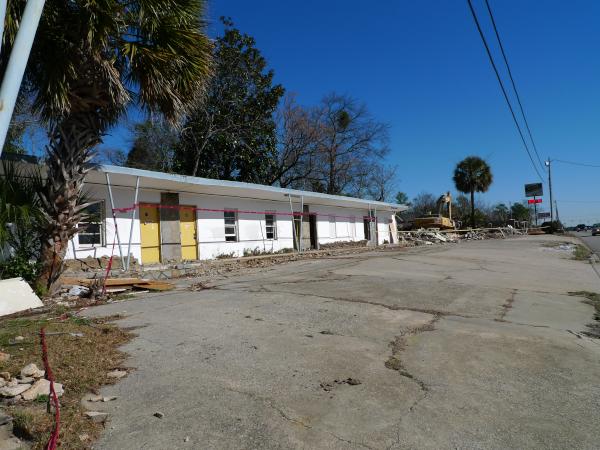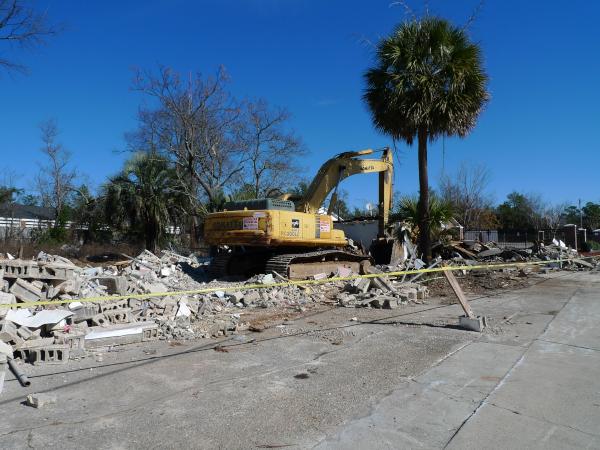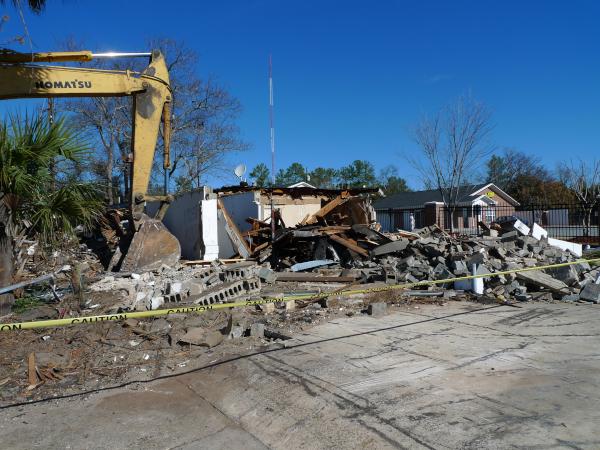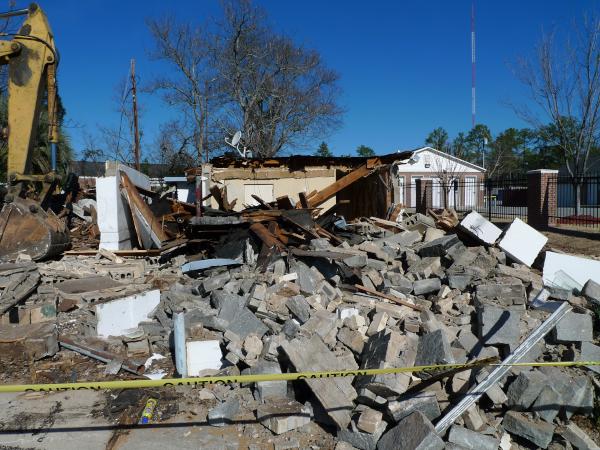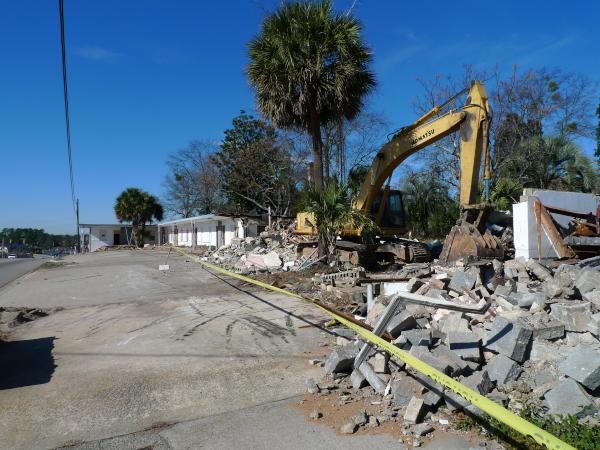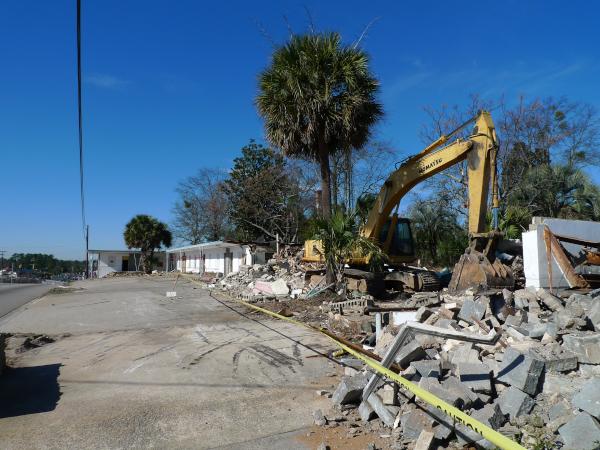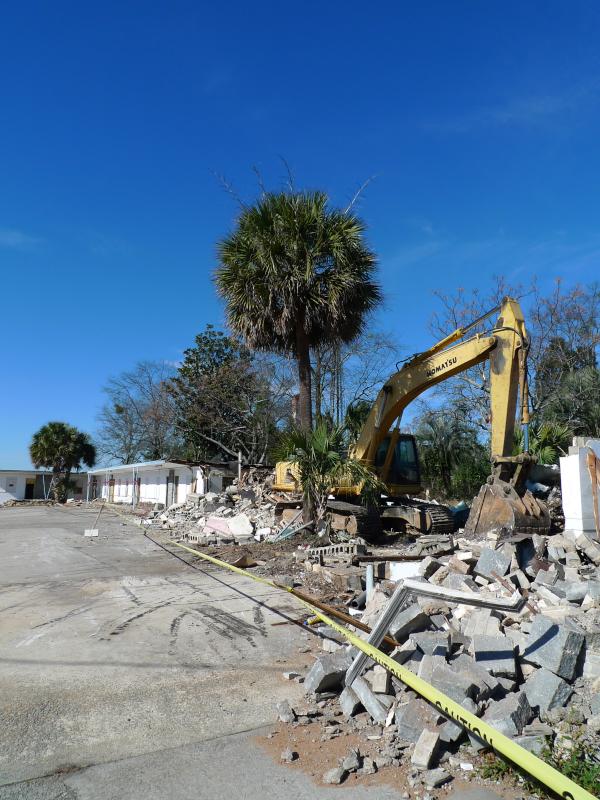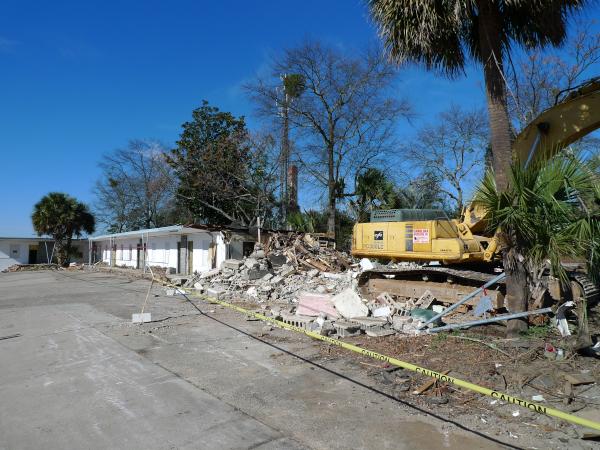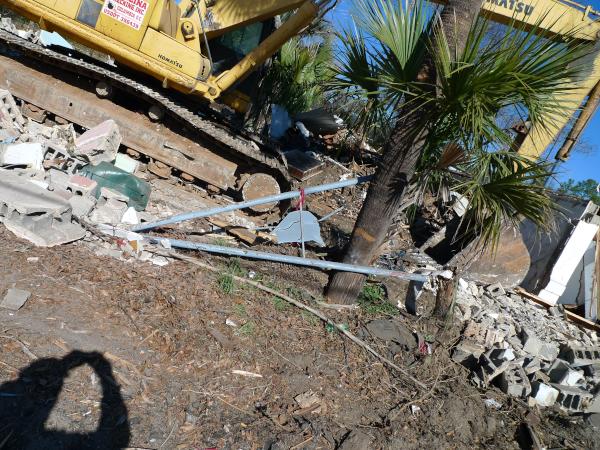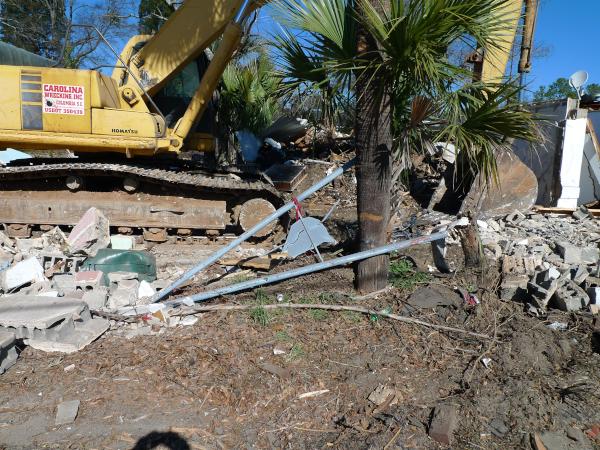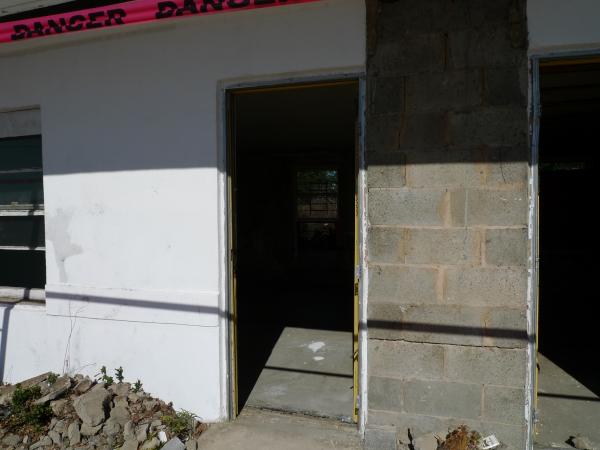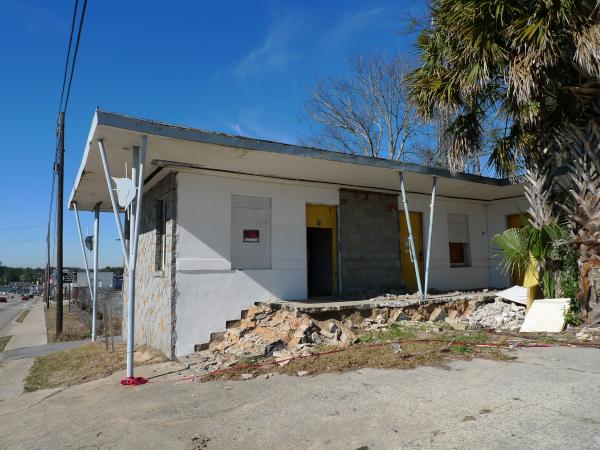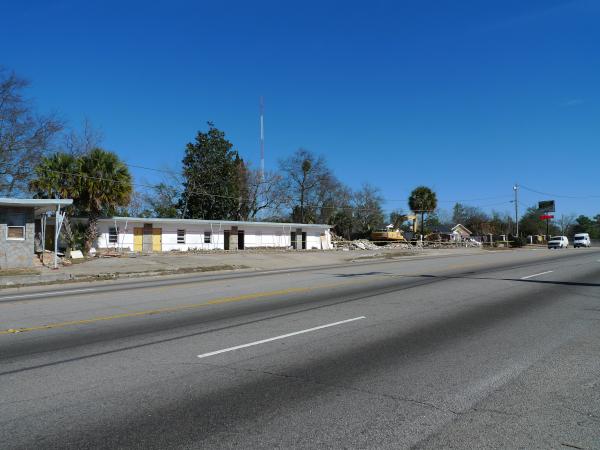 Finally by 25 Feb 2009 (when I got back into town after a trip), the whole place is gone: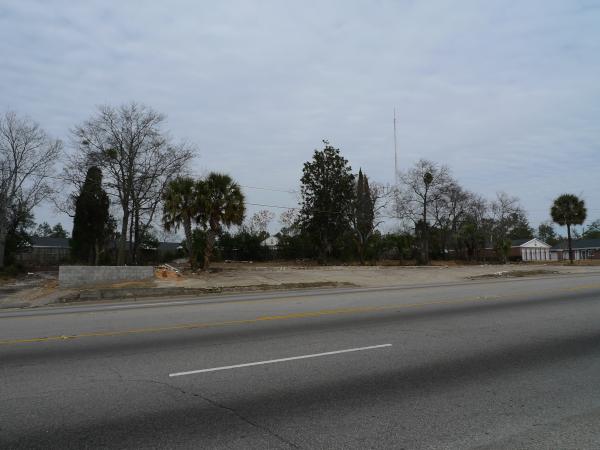 UPDATE 31 March 2009: Added the Yellow Pages ad from the 1970 Southern Bell phonebook.
31 Responses to 'Thoroughbred Motel, 3411 Two Notch Rd: Early 2000s'
Subscribe to comments with RSS or TrackBack to 'Thoroughbred Motel, 3411 Two Notch Rd: Early 2000s'.
Leave a Reply