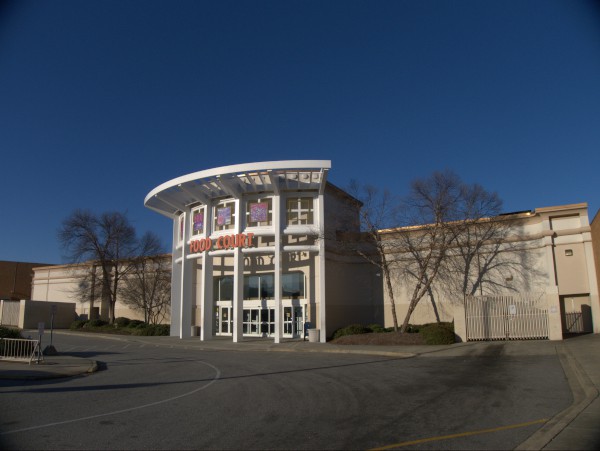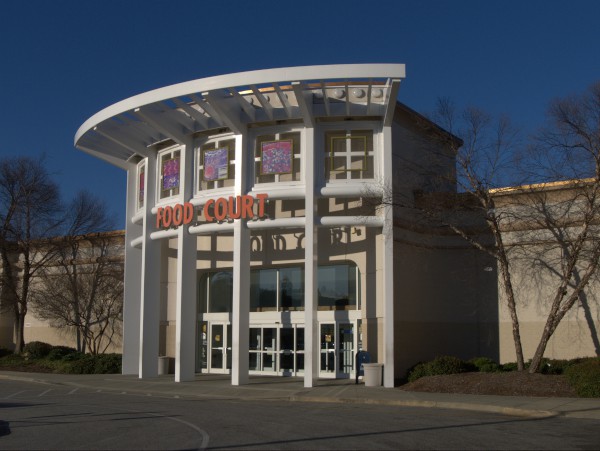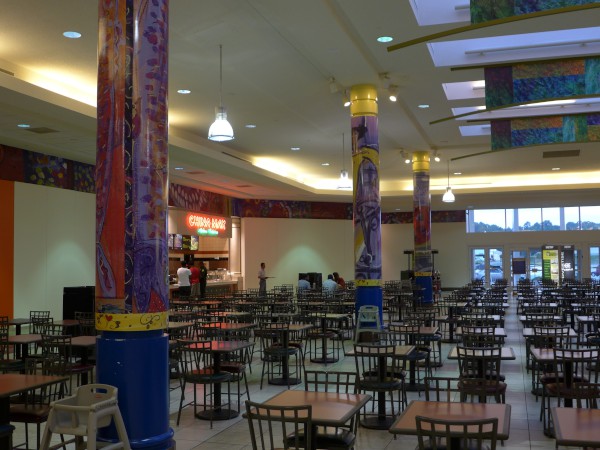 Well, it took me quite a long time to get the interior shot here, largely because every time I would come in the door of the food court, a sample tray holder from the Asian restaurant would make a beeline on me. I really appreciate that kind of hustle, but it makes it difficult to inconspicuously take a picture when you are the sole focus of someone's attention! I finally recently got a bit of a zoom from the back end of the court. You can see the boarded up section where Chick-Fil-A used to be just to the right of China Max.
I was actually in the place to look at lawnmowers at Sears, and I note that they seem to be giving up on the mall. The mall stays open until 9PM, but Sears turns out the lights at 8PM, at least during the week. It certainly surprised me.
UPDATE 13 August 2013: Forgot the hat tip to commenter Trina.
23 Responses to 'Chick-Fil-A, Columbia Mall: Early 2013'
Subscribe to comments with RSS or TrackBack to 'Chick-Fil-A, Columbia Mall: Early 2013'.
Leave a Reply