Posted at 10:43 pm in Uncategorized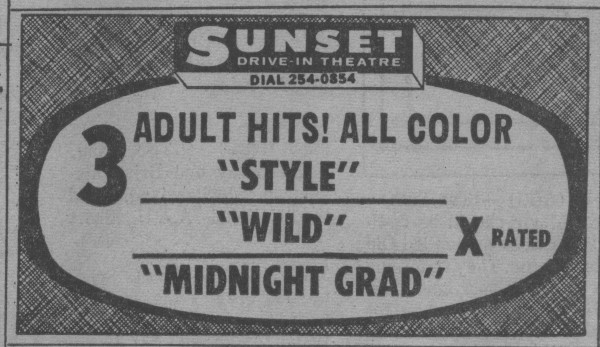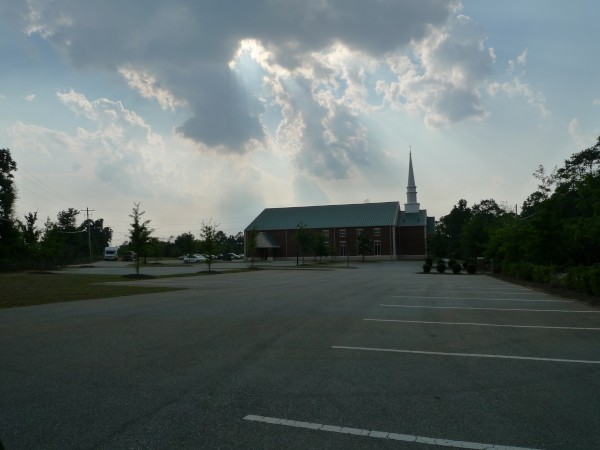 The Sunset Drive-In was at the top of the hill where Sunset Drive turns into River Road. The drive-in wasn't actually on Sunset Drive, but was, I believe on the intersecting Clemnet Road. The site is now a church, and as far as I can tell, nothing of the drive-in remains.
The theater ad comes from The State on 15 April 1973, and the place had apparently already gone porno by that time. I believe it stayed X-rated until it closed. I'm a bit hazy about when that was, but I don't think it lasted into the 1990s.
7 Responses to 'Sunset Drive-In Theater, off of Sunset Drive: 1980s'
Subscribe to comments with RSS
Leave a Reply