Posted at 9:44 pm in Uncategorized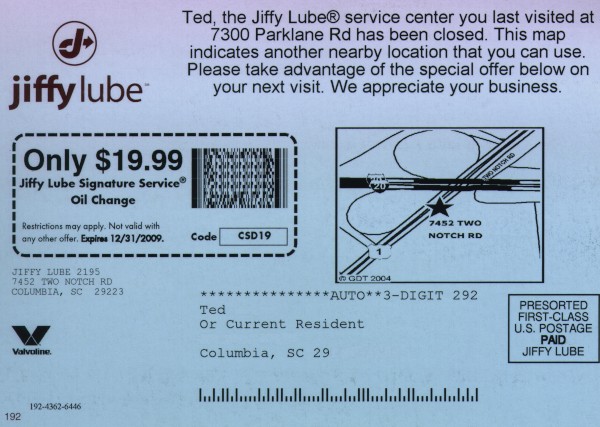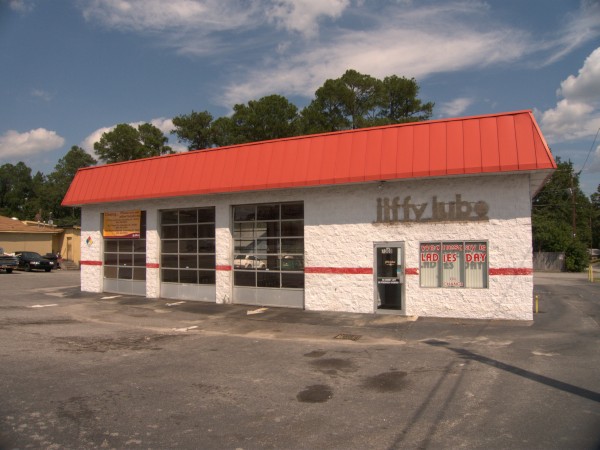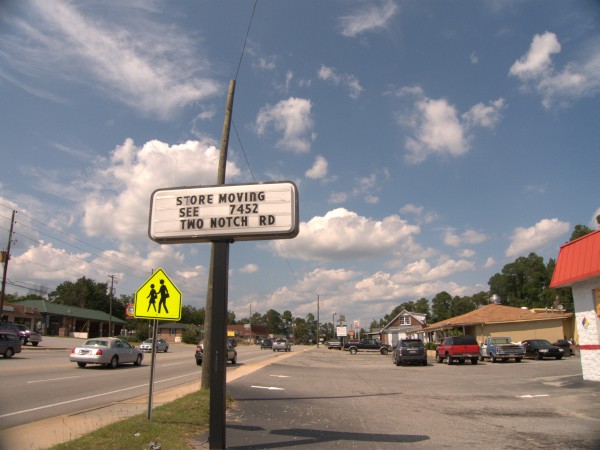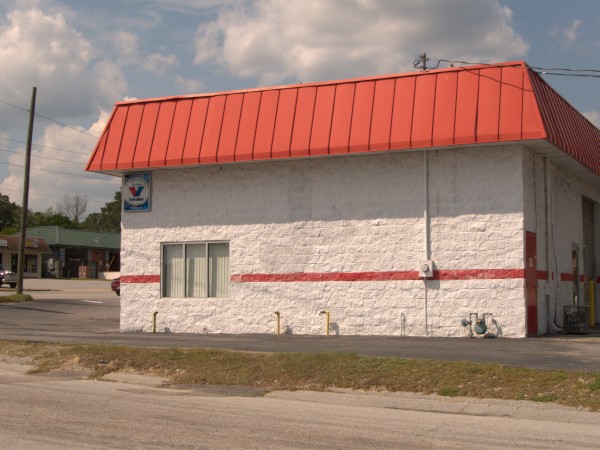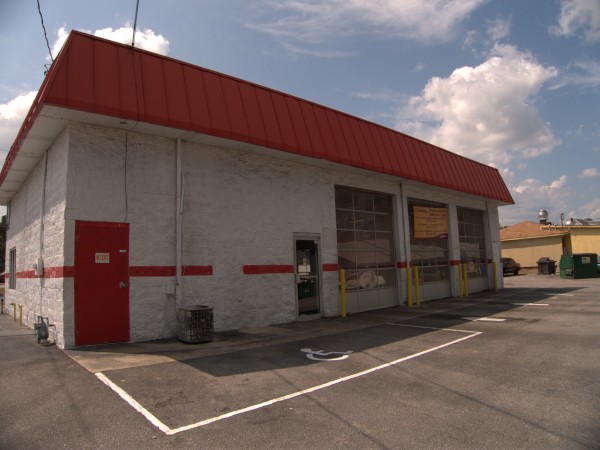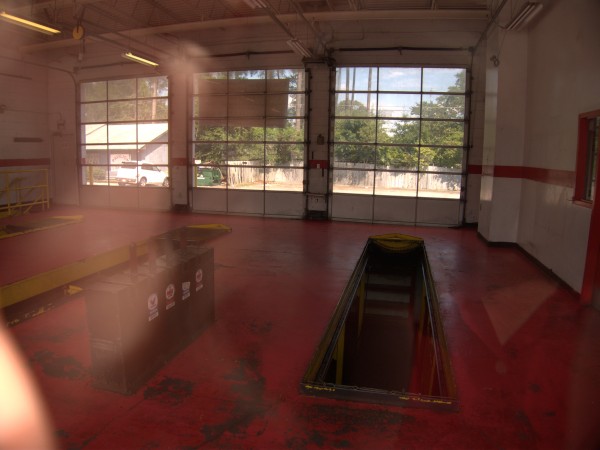 This is one of the reasons I hate to give my address to anybody: They start sending you all sorts of nagging "When are you coming back?", "Big Sale!", "We've Moved!" junk mail. Some of them are even doing it by email now. I don't have anything against Jiffy Lube -- they seemed to change my oil just fine and I'm sure I'll use some store or other of theirs from time to time in the future; I just dislike having a "relationship" with most businesses.
At any rate, in this case the postcard is more honest than the signage at the store -- they haven't really "moved", the 7452 Two Notch store has been there a good while.
The Parklane store was in the next block from the old Sounds Familiar and right at a really awkward traffic light, though I doubt that had anything to do with the closure.
Leave a Reply