Posted at 10:59 pm in Uncategorized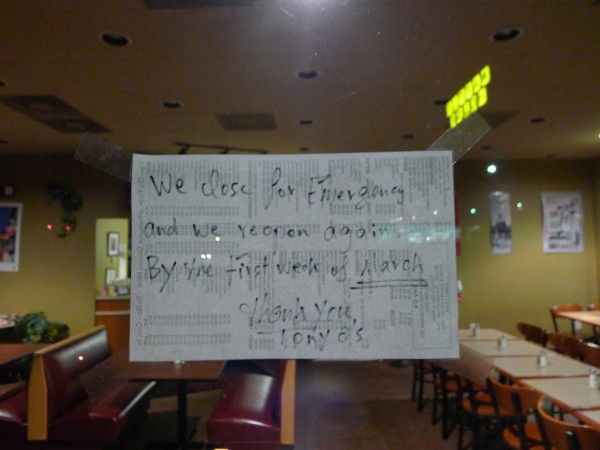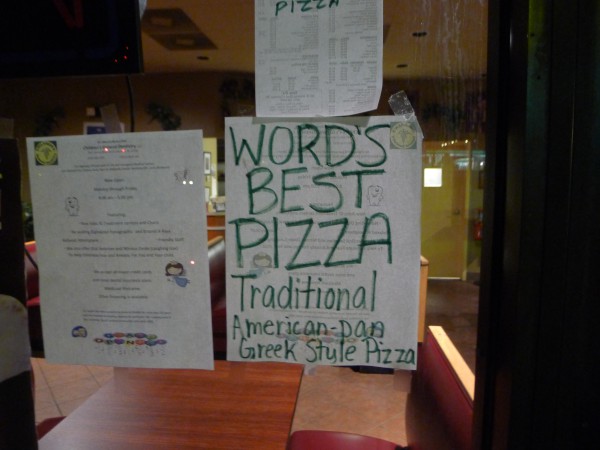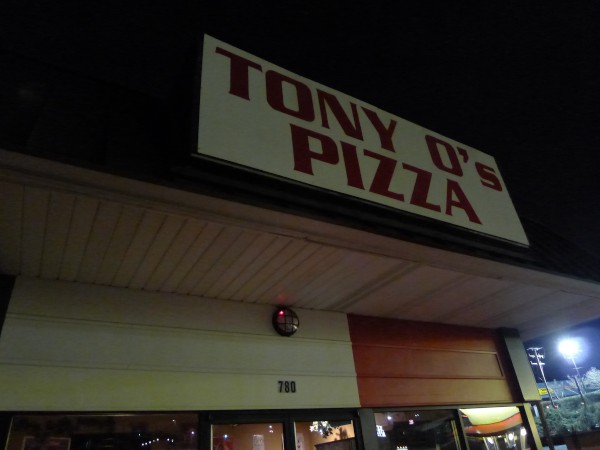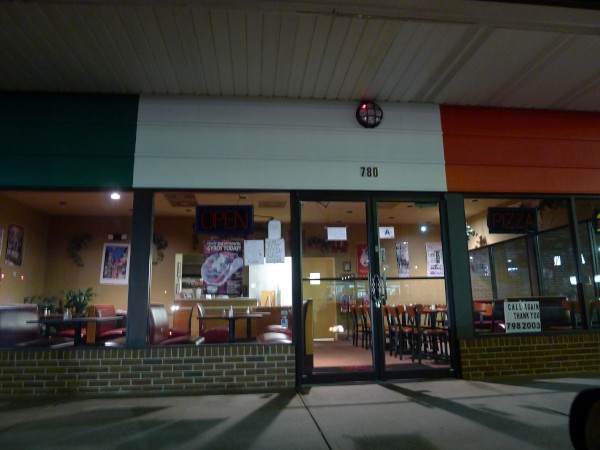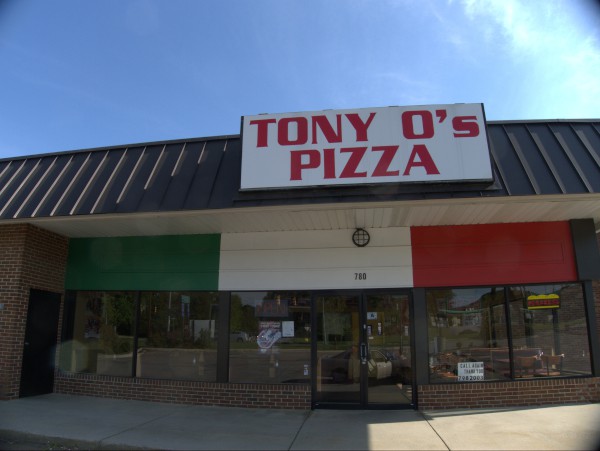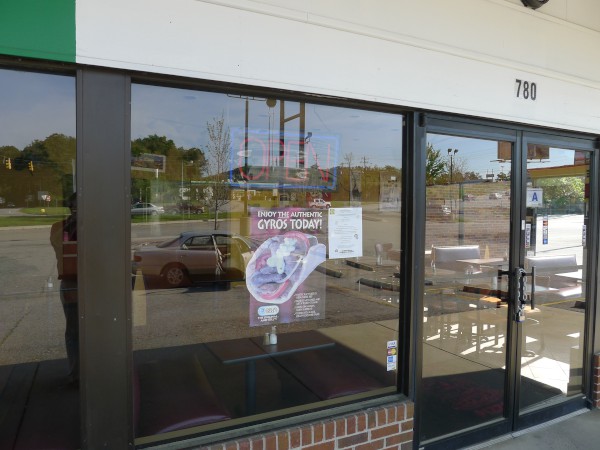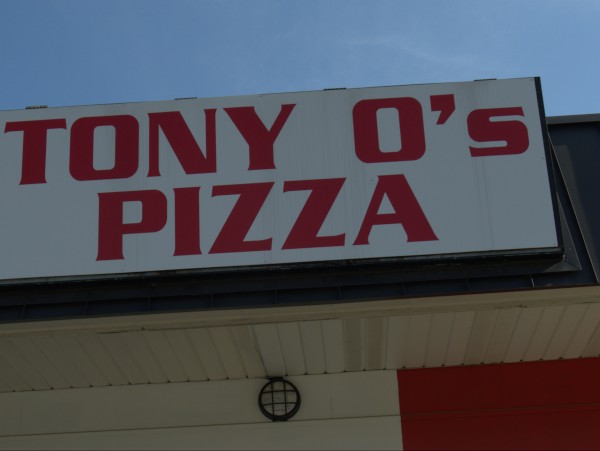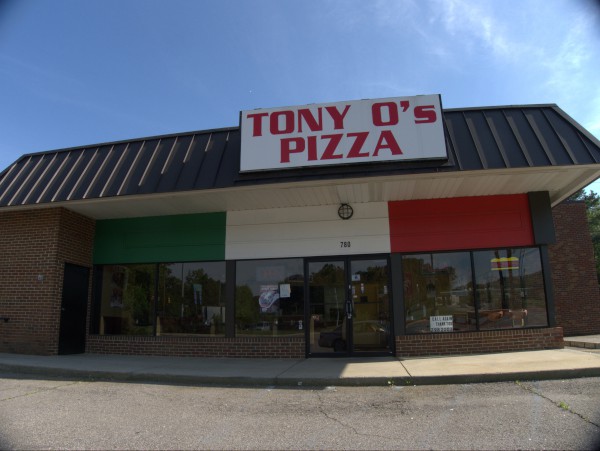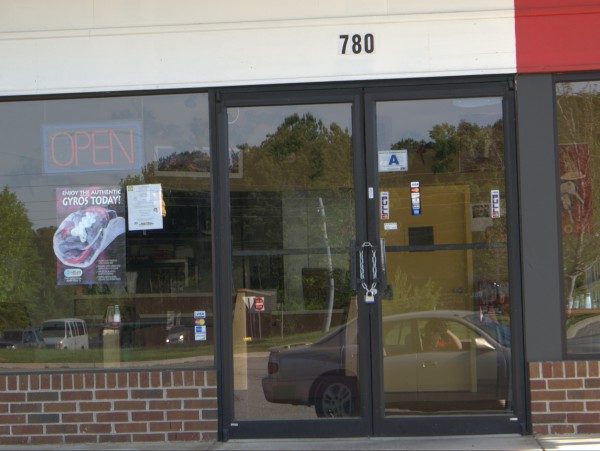 Tony O's Pizza is the follow-on operation to Steak Out, in a little building next to the Waffle House (and in front of Cussin' Bill's) just west of the I-26/Saint Andrews Road interchange.
I had noticed some time late last year that it was a Friday or Saturday night, prime pizza time, and the place didn't seem to be open. I wasn't totally sure as it was rather late. Even stopping by didn't settle matters, since as far as I could tell, everything inside was ready-to-go and there was no posted sign. The fact that the door was chain locked seemed unusual, but not conclusive.
Finally I stopped by one night and there was a sign on the door indicating an emergency and that the place would re-open in early March. I certainly hope everybody is OK, but it seems clear now that at the least, the place is closed for an extended period (though the sign is now gone).
UPDATE 19 May 2012 -- As commenter Andrew notes, the signs for Tony O's have now been taken off the building, so I'm taking "temporary?" off the post title: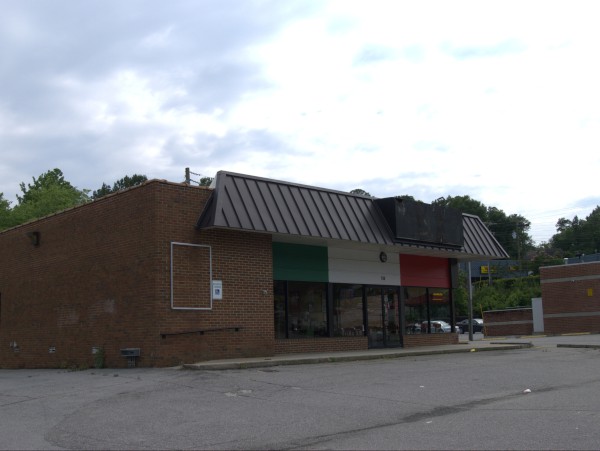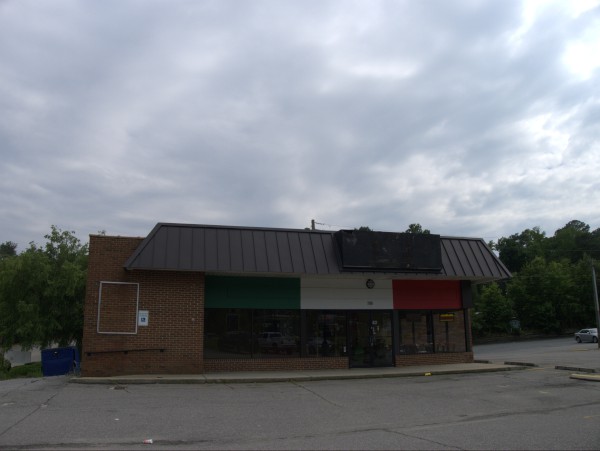 UPDATE 23 June 2012 -- As mentioned in the comments, this is to be another Nick's, and the "coming soon" sign is already up: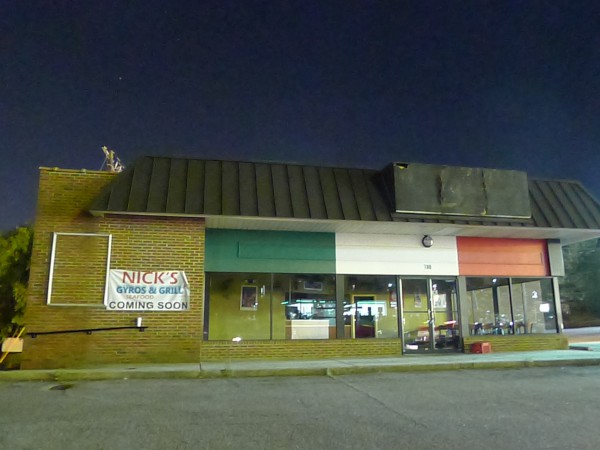 UPDATE 12 September 2012 -- Work continues on Nick's: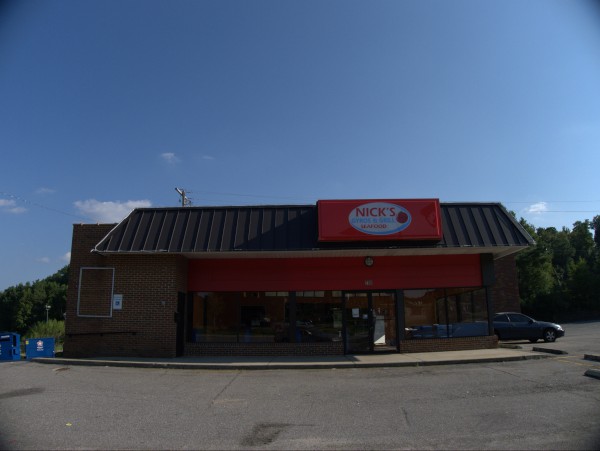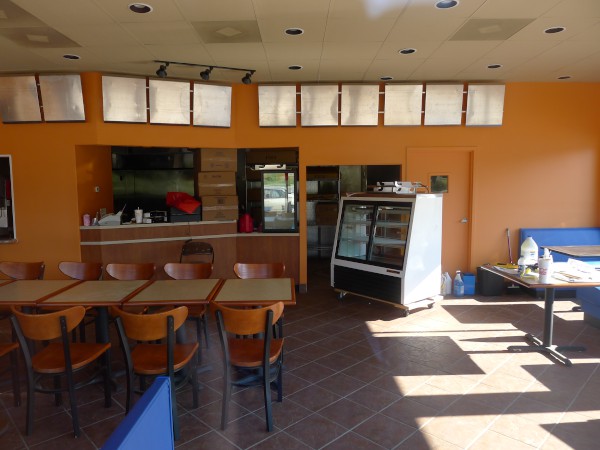 18 Responses to 'Tony O's Pizza, 780 Saint Andrews Road: late 2011'
Subscribe to comments with RSS or TrackBack to 'Tony O's Pizza, 780 Saint Andrews Road: late 2011'.
Leave a Reply