Posted at 1:40 am in Uncategorized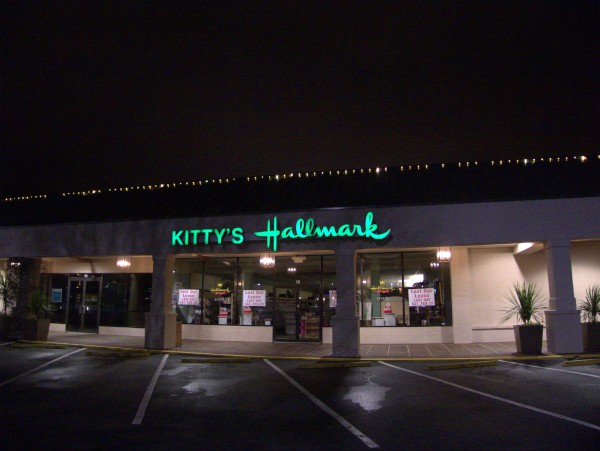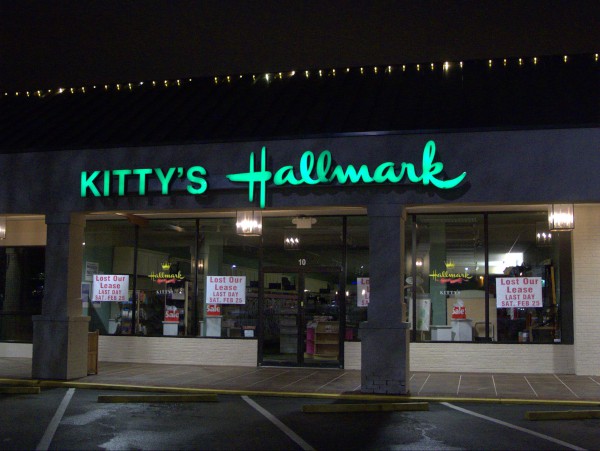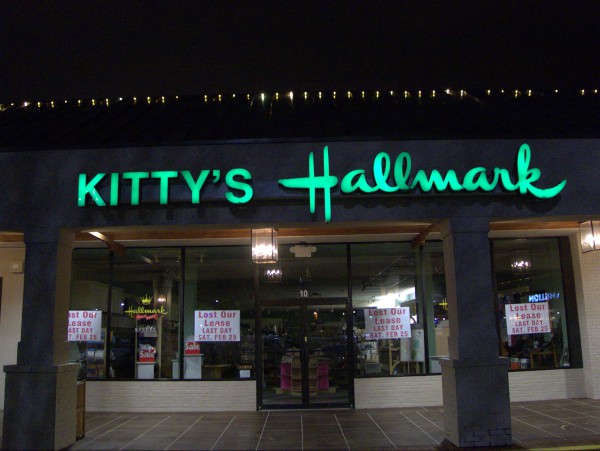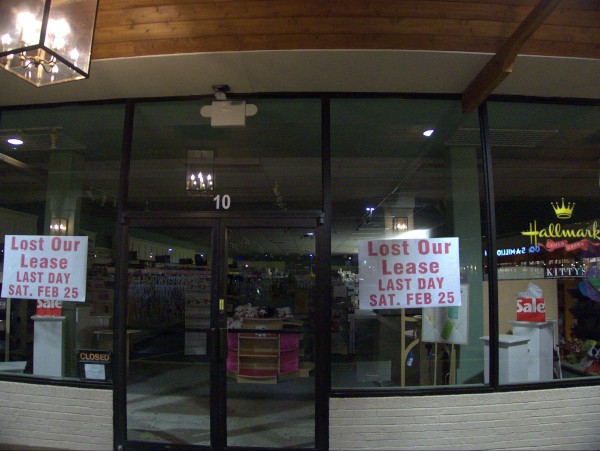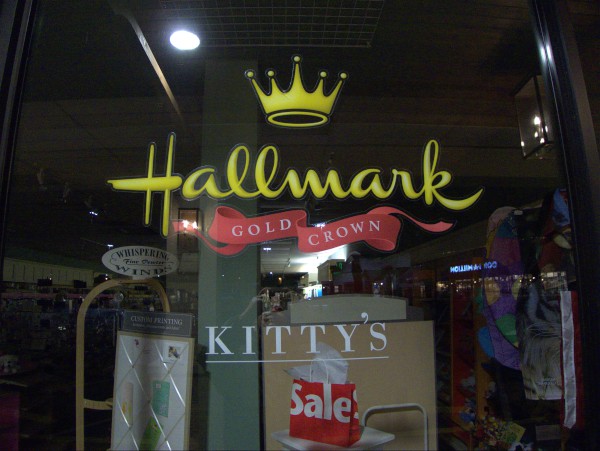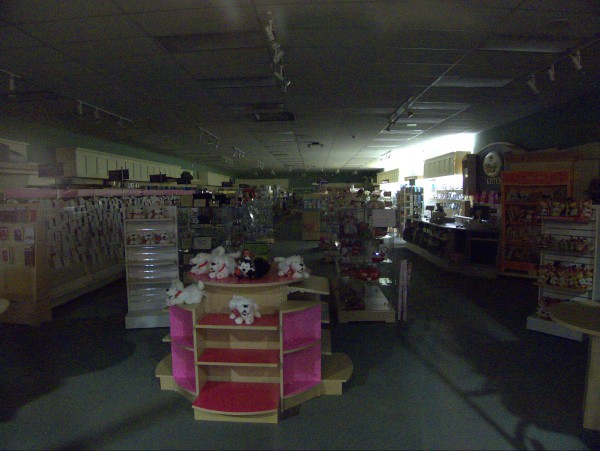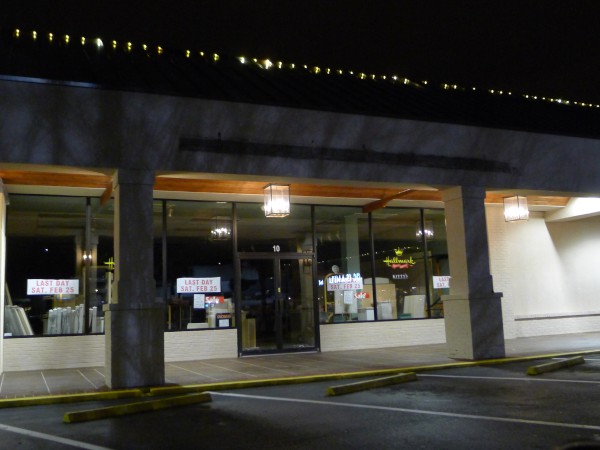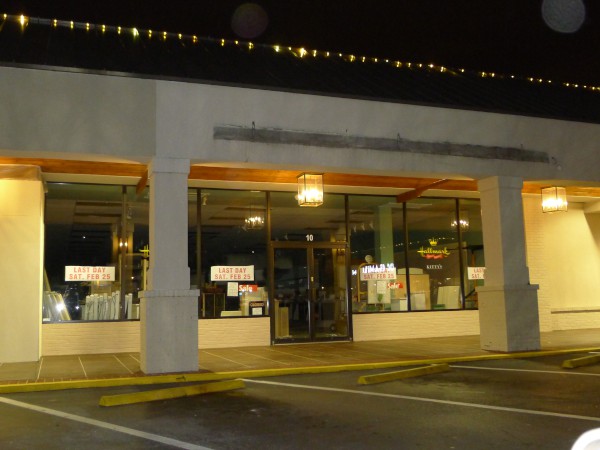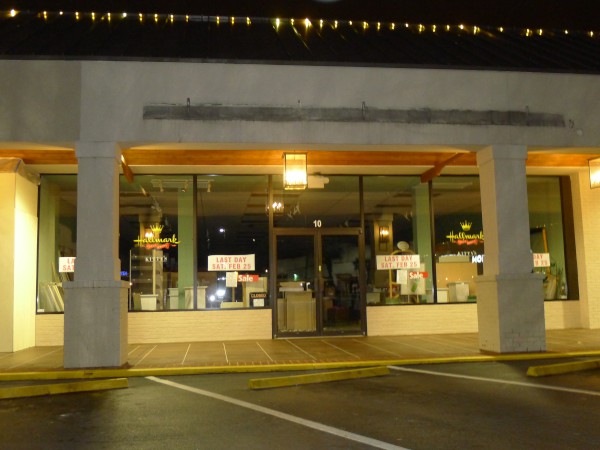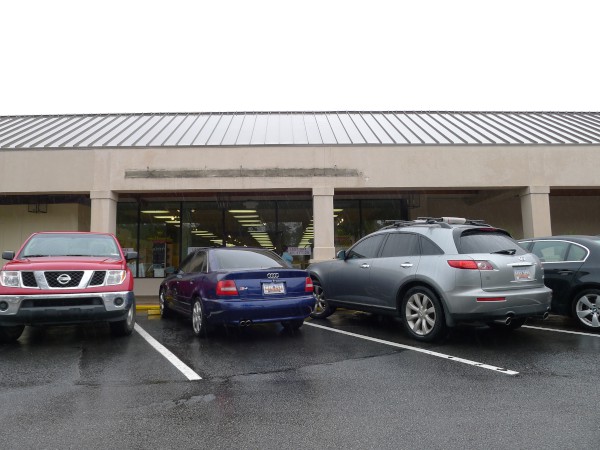 The Kitty's Hallmark location at Trenholm Plaza was in exactly the opposite situation of that of their Dutch Square location. In the Dutch Square case, the mall would have been glad for them to stay on, but given the current state of the mall, it didn't make business sense for Kitty's. In the case of the Trenholm Plaza store, Kitty's would have gladly stayed, but according to The State the mall owners think they can lease the slot out at a higher rate. That remains to be seen as I believe there is already a vacancy on that side, but in general they have been successful in "upscaling" Trenholm Plaza over the last several years. It's also an interesting issue with the plaza that it had two Hallmark franchaise stores almost next to each other as Books-A-Million also sells Hallmark items. Of course they have two grocery stores, two shipping operations, three banks and numerous restaurants, so duplication is not a *big* issue..
Anyway, this Kitty's was one of my go-to locations for birthday and christmas cards. While my all-time favorite line was the long discontinued Hallmark Lite brand ("One third less serious than regular greeting cards"), the Hallmark Shoebox line is almost as good, and I've certainly picked up a number there over the years. In the meantime, Kitty's maintains a number of other locations in the Midlands.
(Hat tip to commenter Andrew)
4 Responses to 'Kitty's Hallmark, 4840 Forest Drive #108 (Trenholm Plaza): 25 February 2012'
Subscribe to comments with RSS or TrackBack to 'Kitty's Hallmark, 4840 Forest Drive #108 (Trenholm Plaza): 25 February 2012'.
Leave a Reply