Posted at 2:02 am in Uncategorized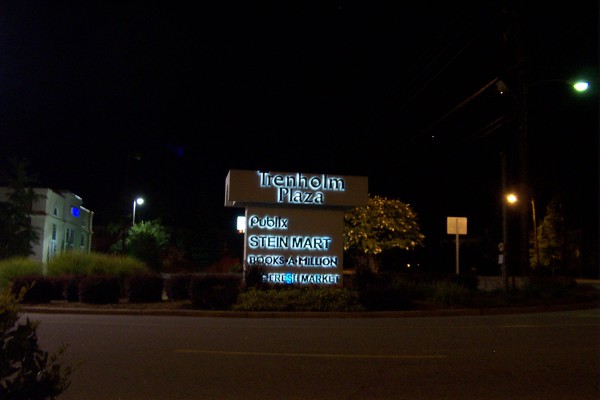 As usual, I got to the library about 5 minutes before closing time, and was trying to look up several things. One of them was old City Directory listings for Trenholm Plaza. In the event, I got two, one for 1964, when I would have been three years old, and perhaps dimly conscious that we were going to the same places a lot, and one from 1970 when I would have been nine years old, and looking forward to Western Auto visits to window shop at all the "hobby batteries" and bicycles.
I'm pretty sure Trenholm Plaza was a golf course not too many years before 1964, so that wave of stores is probably pretty close to the original list: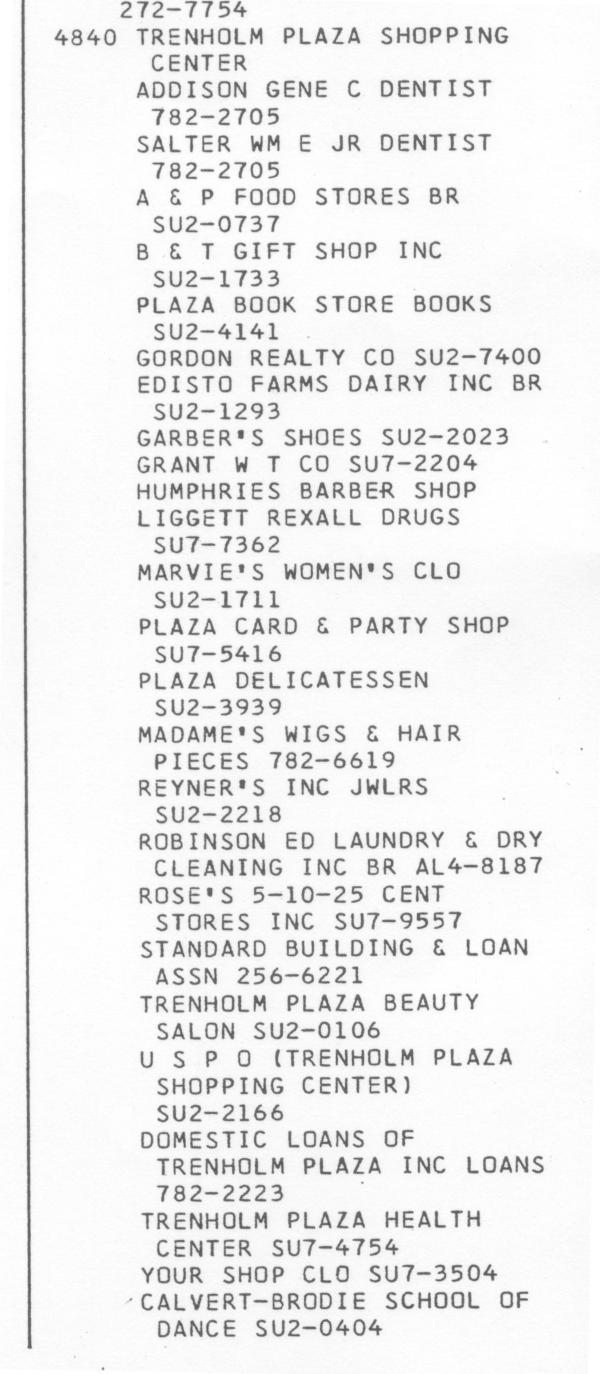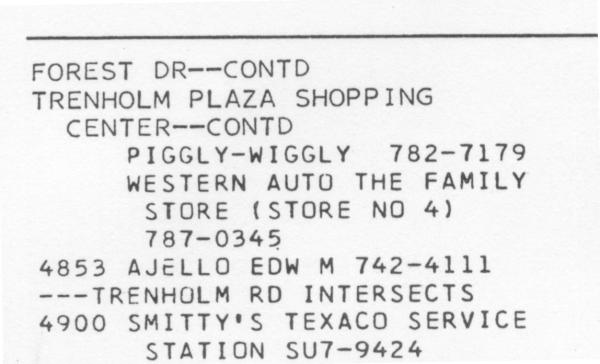 While many of those stores lasted for years, the USPO is the only original tenant left.
There are a lot of hold-overs in 1970, but a good bit of turnover as well: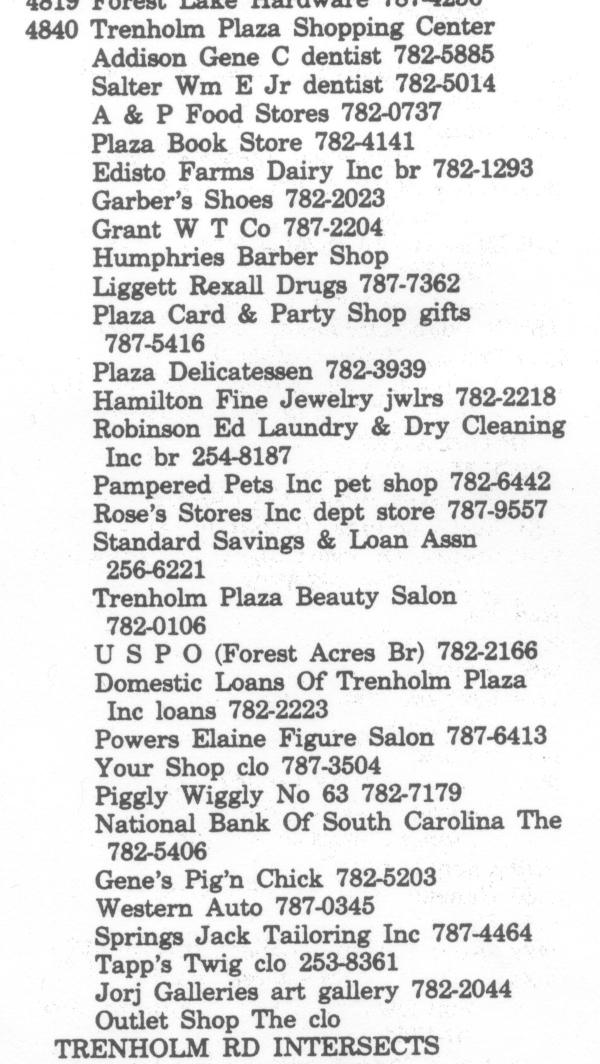 Interestingly (to me), I can't for the life of me recall a Gene's Pig 'n Chick in Trenholm Plaza at all, and I would have thought it would have stuck in my mind. I don't recall those dentists either, and in fact am a little surprised by seeing non-retail there.
Of these TP stores, I've done closings for:
UPDATE 11 October 2013: Look at this great 1979 picture of Trenholm Plaza. Be sure to zoom all the way in, and pan around. Thanks to commenter Dennis for finding this!
19 Responses to 'Trenholm Plaza, then and .. then: 1964, 1970'
Subscribe to comments with RSS or TrackBack to 'Trenholm Plaza, then and .. then: 1964, 1970'.
Leave a Reply