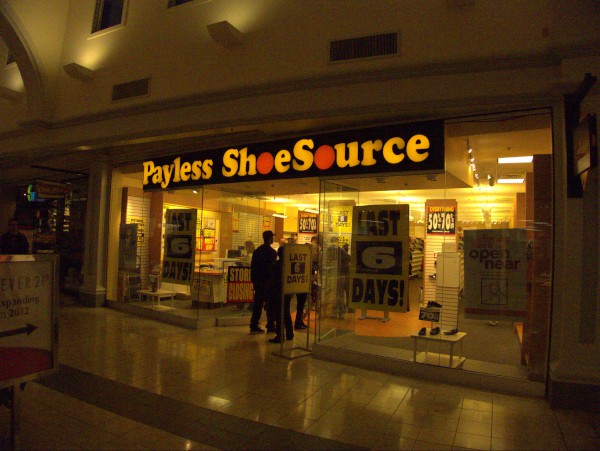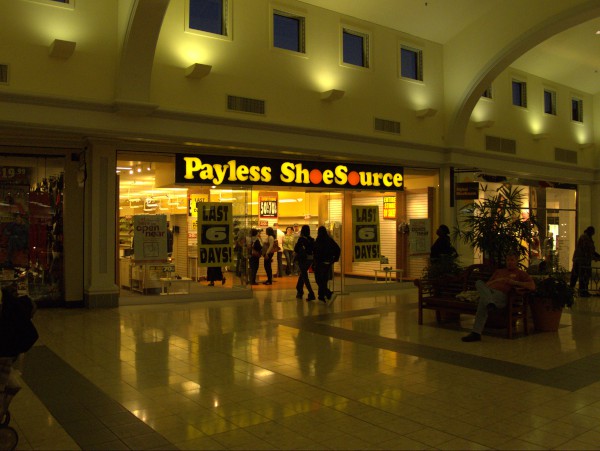 I don't know how I suffered this mental lapse, but somehow I convinced myself that on the day after Christmas, the Christmas rush would be over, and it would once more be safe to hit the Harbison area. Bad call!
I came up Harbison from Saint Andrews Road, and that wasn't so bad. Neither was getting into the circle for Columbiana Centre. Getting out was the hard part. It took me half an hour to merge into the counterclockwise outbound traffic and work my way to the Columbiana Drive exit. In between arriving and leaving, the mall itself was as packed as I've ever seen any mall. I guess I have been "spoiled" by the nearly empty expanses of Richland Mall, Columbia Mall and Dutch Square. I guess that makes Columbiana Centre Columbia's success story, but it doesn't make me want to go there again any time soon..
At any rate, Payless Shoe Source were in their final few days and were selling everything down to the store fixtures in preparation for clothing store Forever 21 to expand into their spot. In years past, it's always seemed to me that shoe stores are the most over-representated category in malls, but perhaps that's now changing.
UPDATE 27 February 2019: Add tags and map icon.
(Hat tip to commenter Dustin)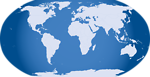 25 Responses to 'Payless Shoe Source, Columbiana Centre: 31 December 2011'
Subscribe to comments with RSS or TrackBack to 'Payless Shoe Source, Columbiana Centre: 31 December 2011'.
Leave a Reply