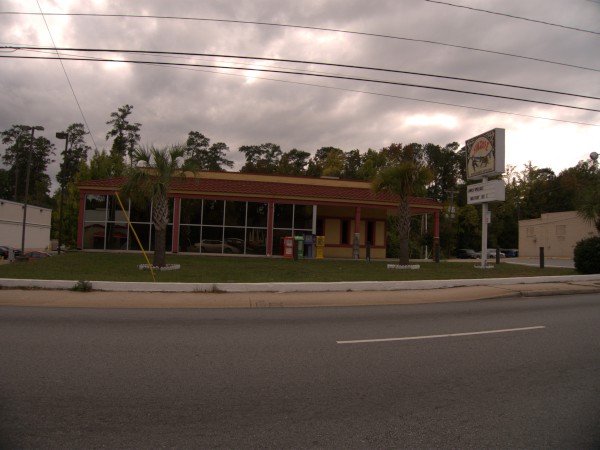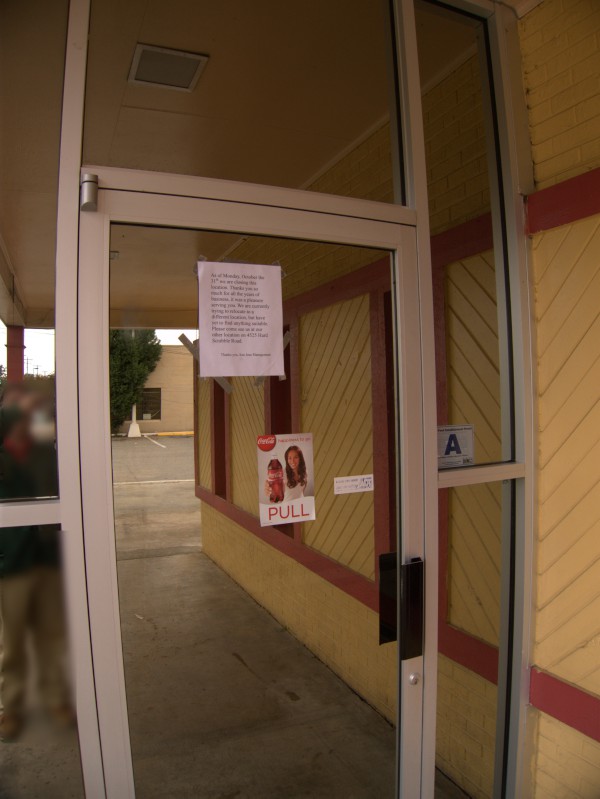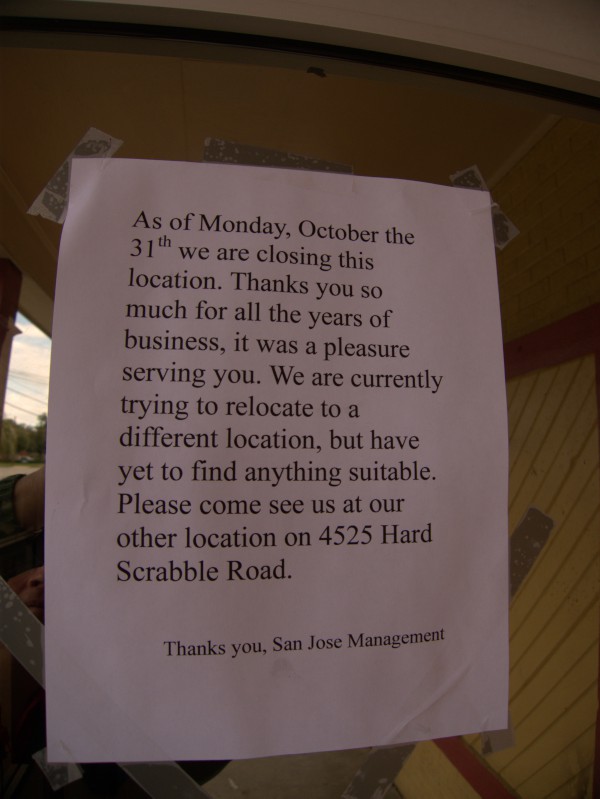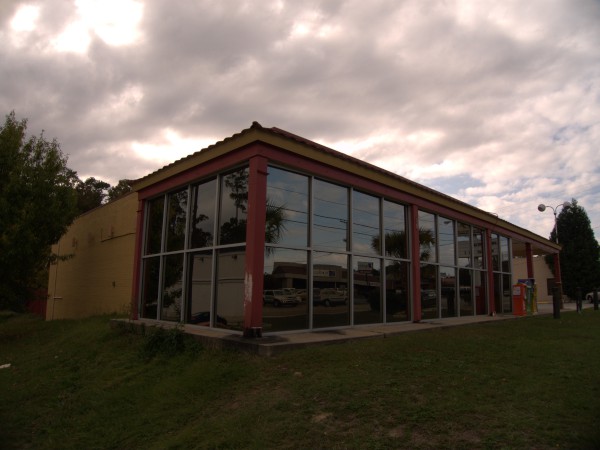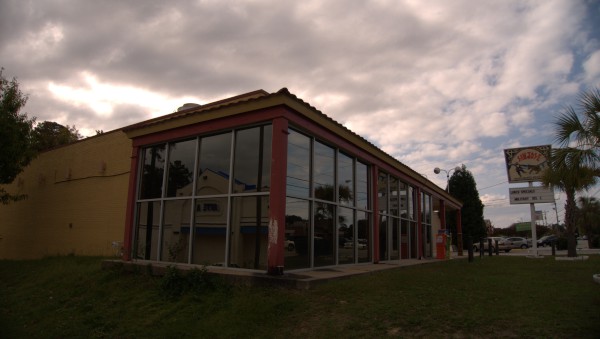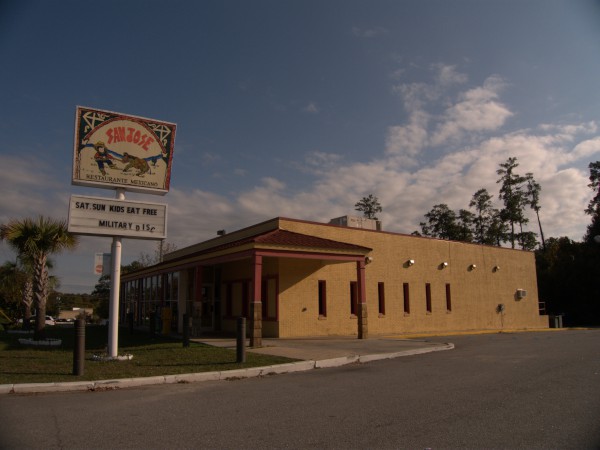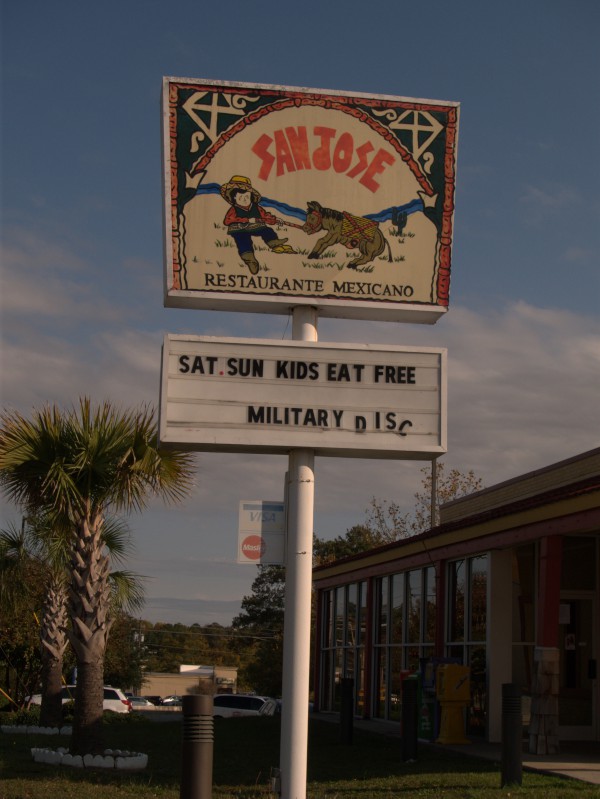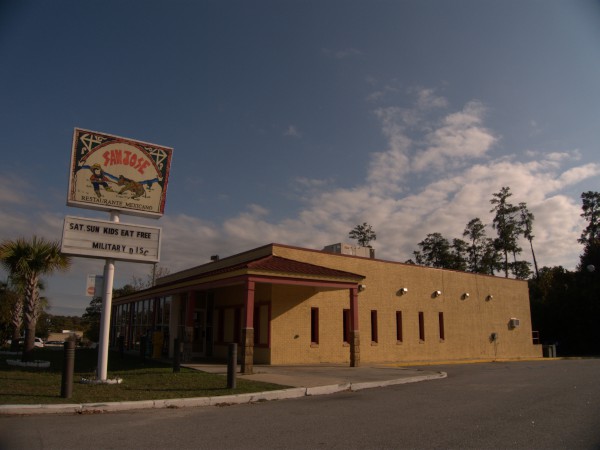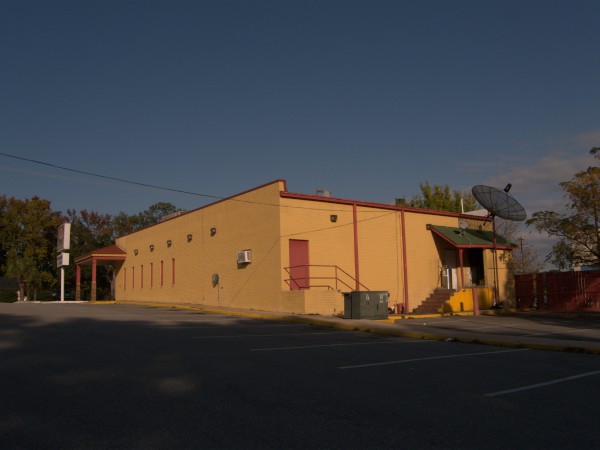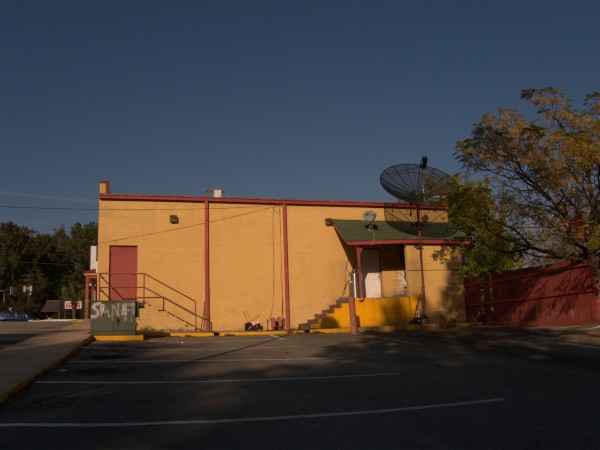 I liked this San Jose pretty well though I did not go there too often.
I recall being very proud of myself one time here when a young lady of my acquaintance simply refused to put on her bib as requested by her mother. Nothing worked until I took it and put it around my neck, netting me a shocked Hey, that's mine! look coupled with the immediate indication that I should give her bib back at once. I did, and she immediately put it on and kept it on for the rest of the meal...
The food here was the standard Mexican-run Mexican restaurant fare you see all over South Carolina. I did like that they had pico de gallo available as a side item for spicing up the salsa, which Pancho's down the street does not (or did not last time I was there).
The closing sign is interesting in that it suggests they may come back at some point. That raises by implication the issue of why they are leaving in the first place. Could this site be destined for some new building and they couldn't get a lease renewal? And it is hard to think of another space in the general area that isn't either too close to Pancho's or too close to Casa Linda. Note also that the other address name-checked on the sign is the former Santorini Grill.
(Hat tip to commenter Mrs. SK)
UPDATE 3 November 2011: Added Pizza Inn to the post title based on the comments.
UPDATE 17 February 2012 -- Well, it's confirmed that Pasta Fresca will be moving here. Also, they have pulled the whole front addition off of the building: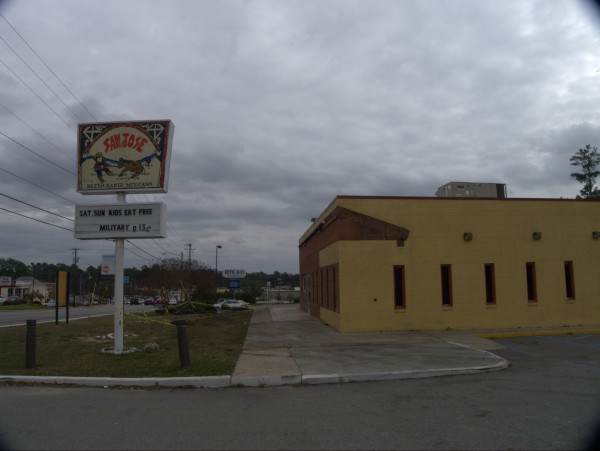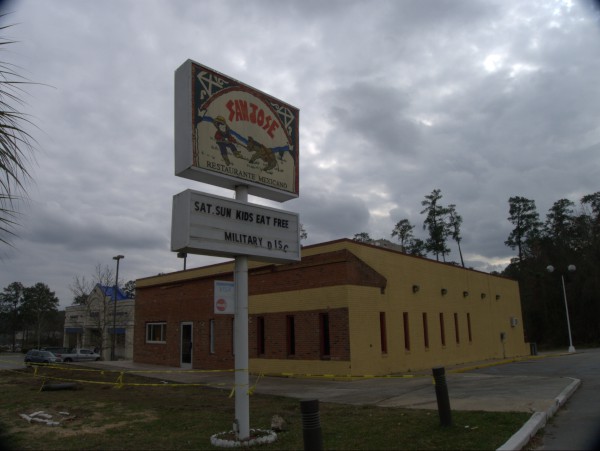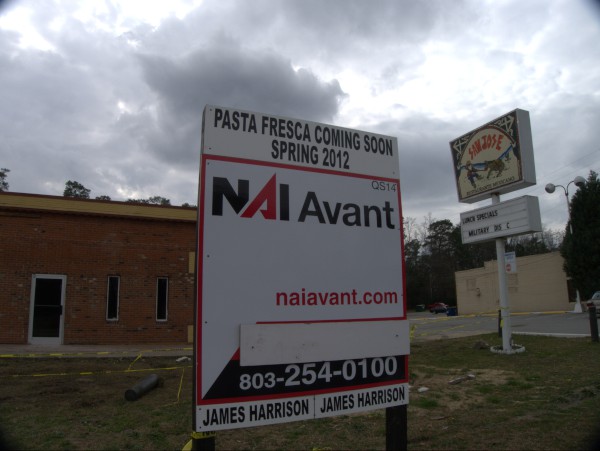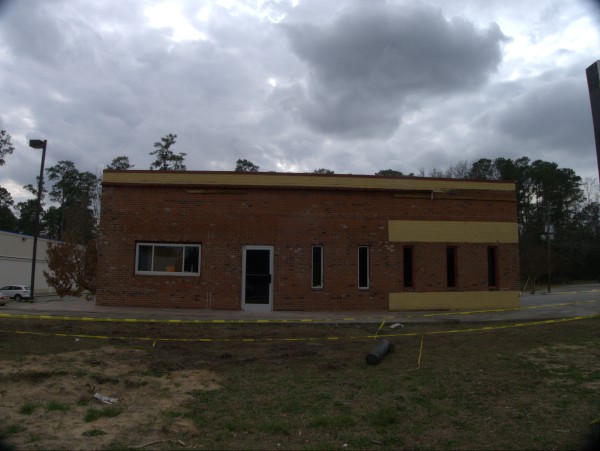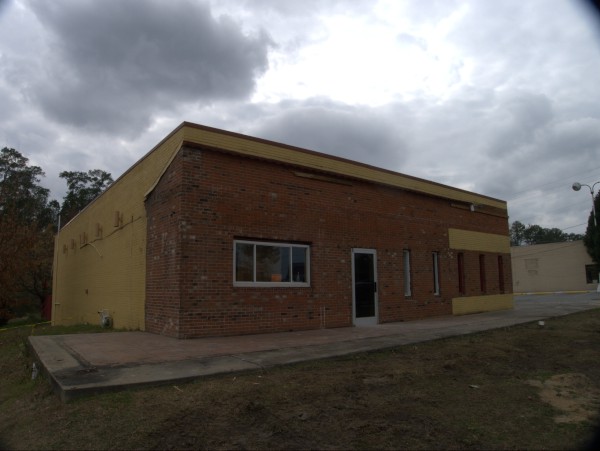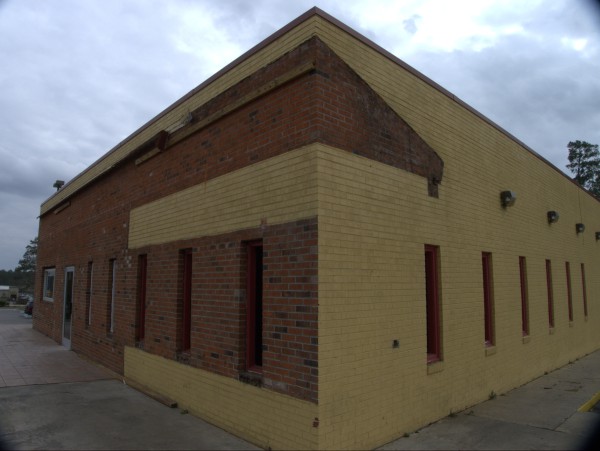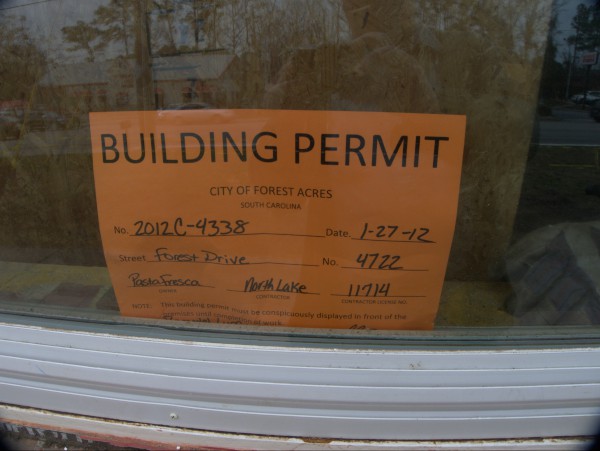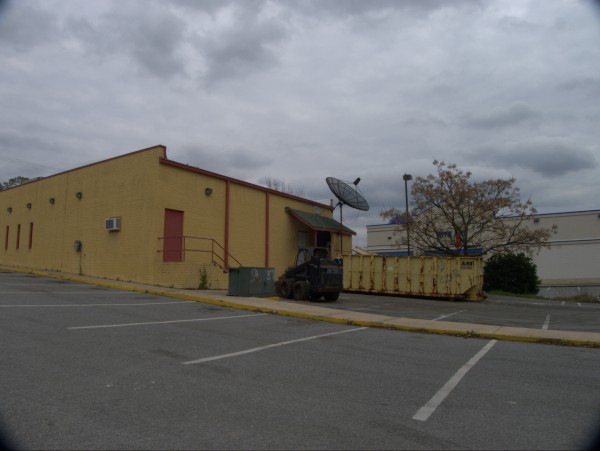 UPDATE 6 March 2012 -- Construction continues: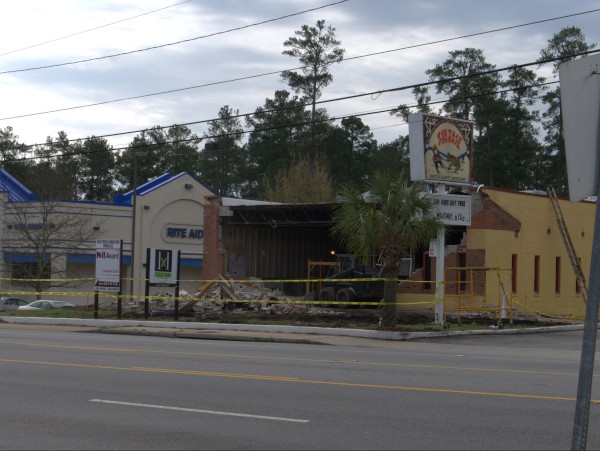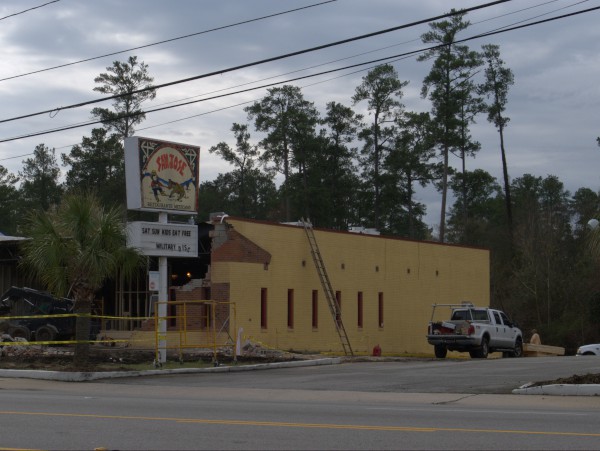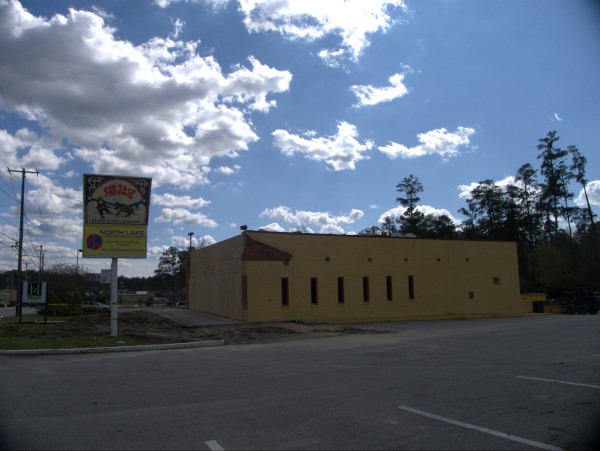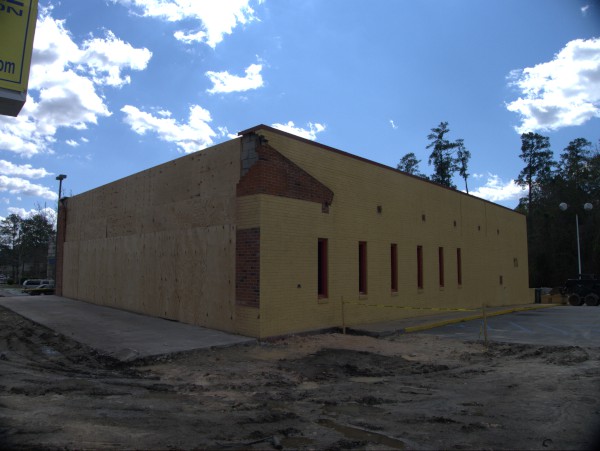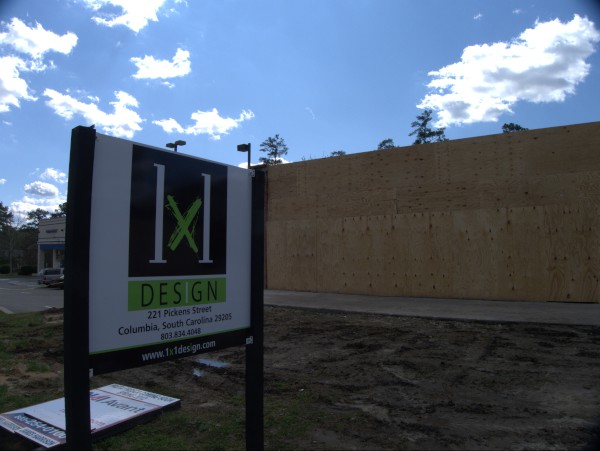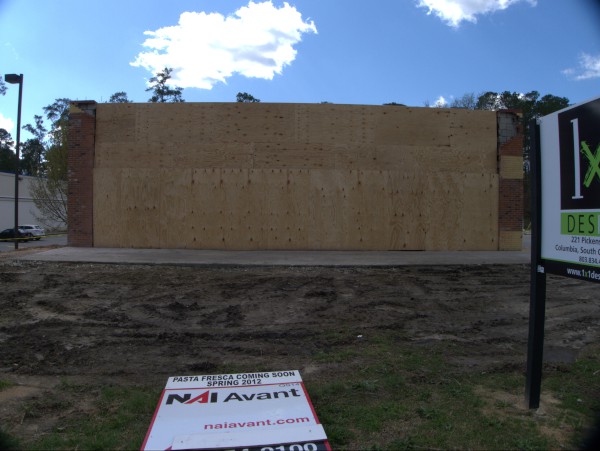 UPDATE 5 April 2012 -- And still continues: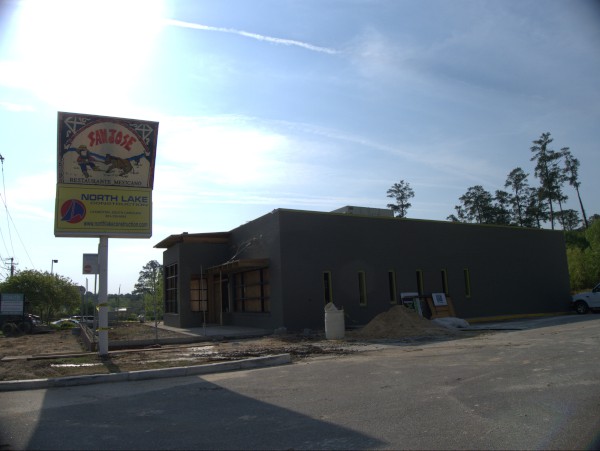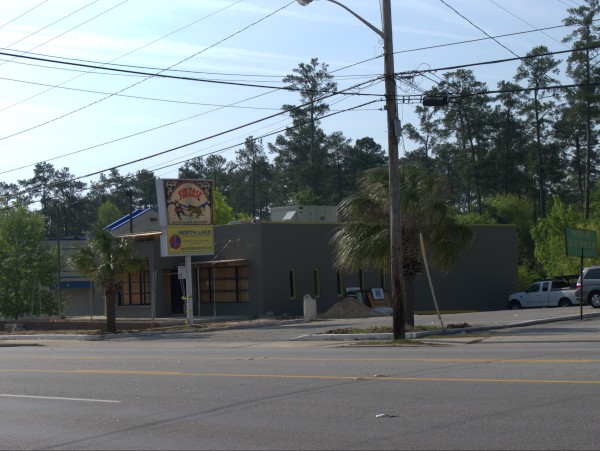 UPDATE 16 April 2012 -- It looks like they are adding a patio:
UPDATE 7 May 2012 -- Construction is basically done now for the Pasta Fresca move (and note the new Pasta Fresca logo). I talked briefly to the owner, and he indicated that the menu will have the same dishes they have at the current location but add some new appetizer and meat dishes. They are shooting for a mid-May opening: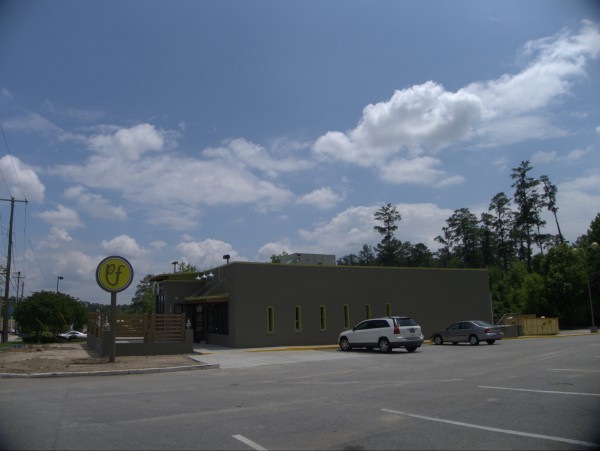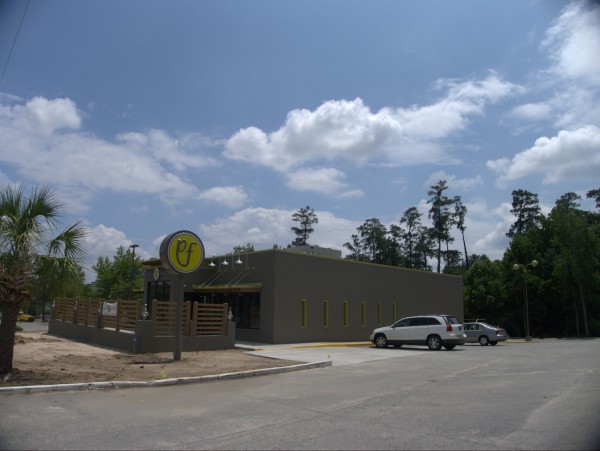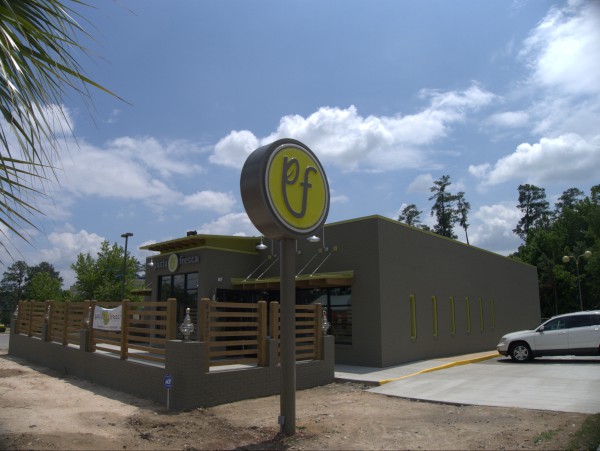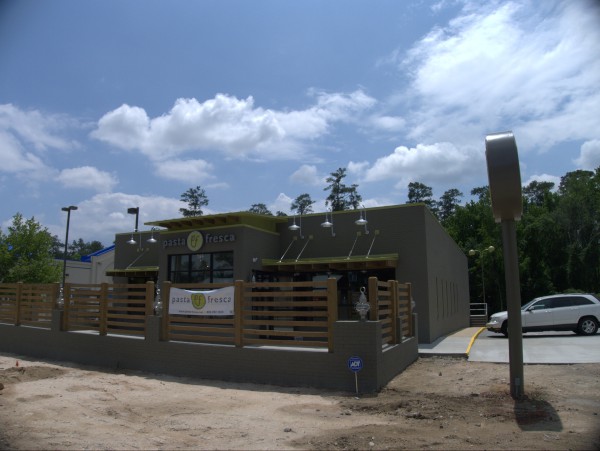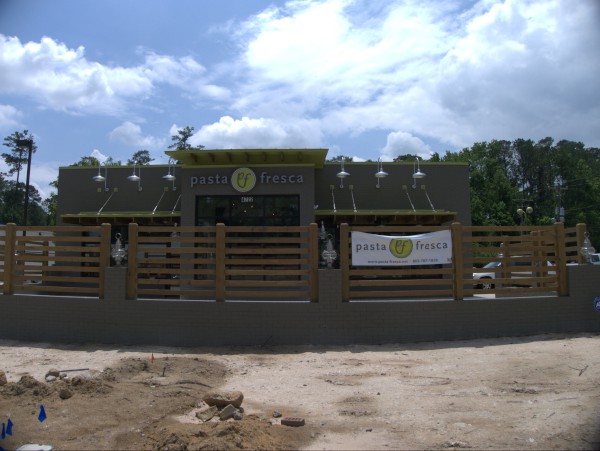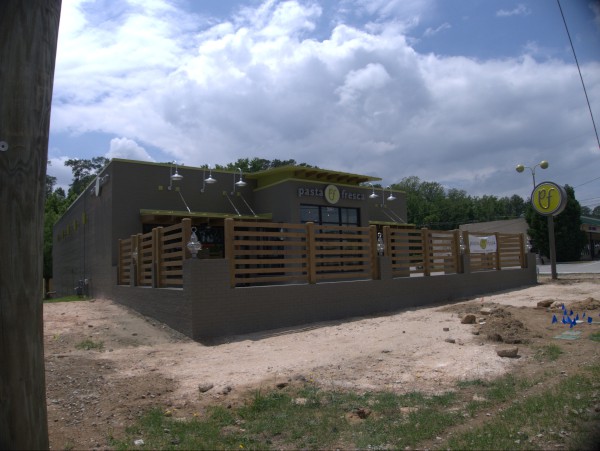 UPDATE 25 January 2023: Update tags, add map icon.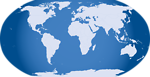 12 Responses to 'Pizza Inn / San Jose Restaurante Mexicano, 4722 Forest Drive: 31 October 2011'
Subscribe to comments with RSS or TrackBack to 'Pizza Inn / San Jose Restaurante Mexicano, 4722 Forest Drive: 31 October 2011'.
Leave a Reply