Posted at 12:53 am in Uncategorized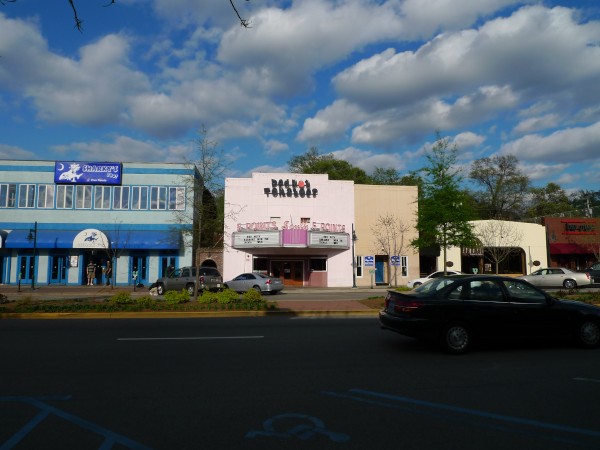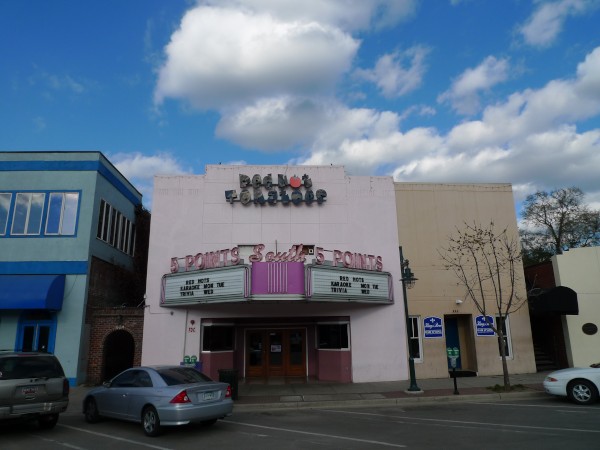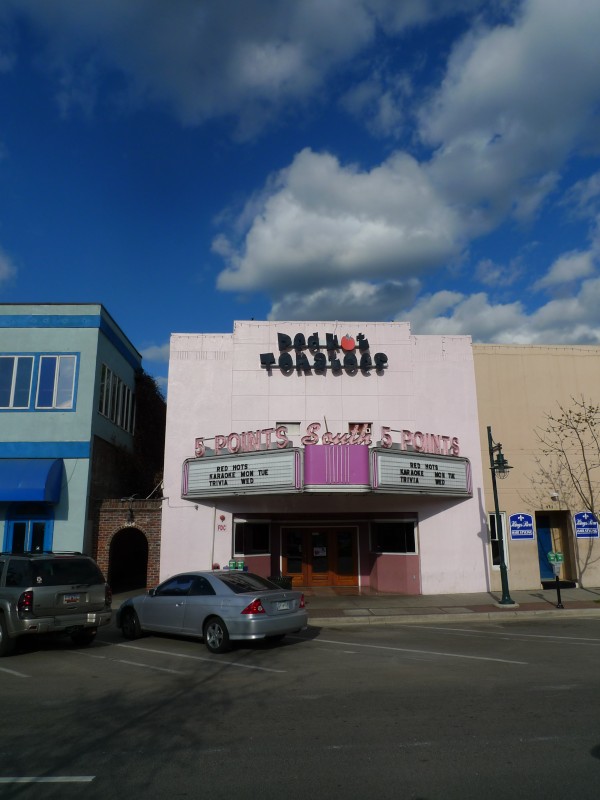 I am not old enough to remeber the 5 Points Theatre actually operating as a theater though I have been vaguely aware of the building all my life. According to this site, the place opened in 1939 but by the 1960s had become too small to match the evolving theater market. You should definitely check out that link, as it has a killer picture of the place from back in the day, as well as part of the surrounding neighborhood.
Although the "theater-ness" of the place has been somewhat restored now, it currently operates as a bar called Red Hot Tomatoes. I don't know much about it except that googling the street address turns up that some sort of celebrity was in a fight there once.
12 Responses to '5 Points Theatre, 632 Harden Street: 1960s'
Subscribe to comments with RSS
Leave a Reply