Posted at 11:21 pm in Uncategorized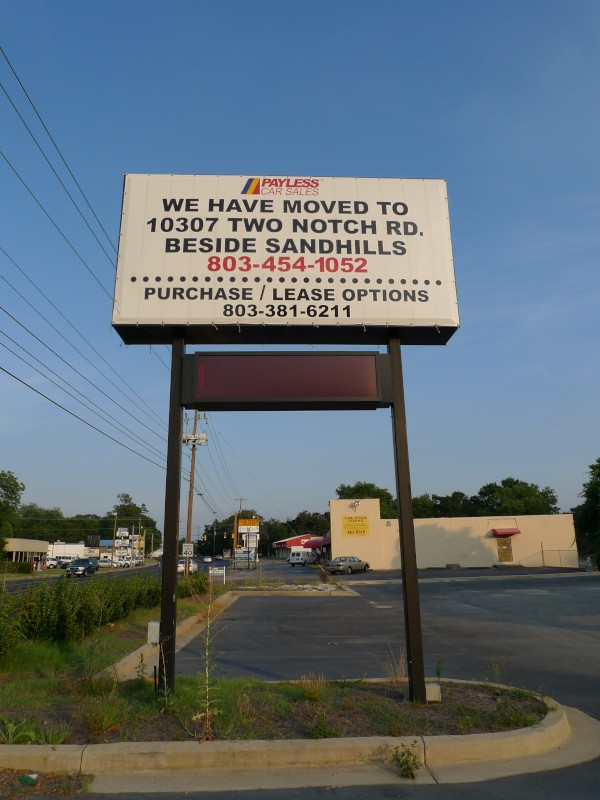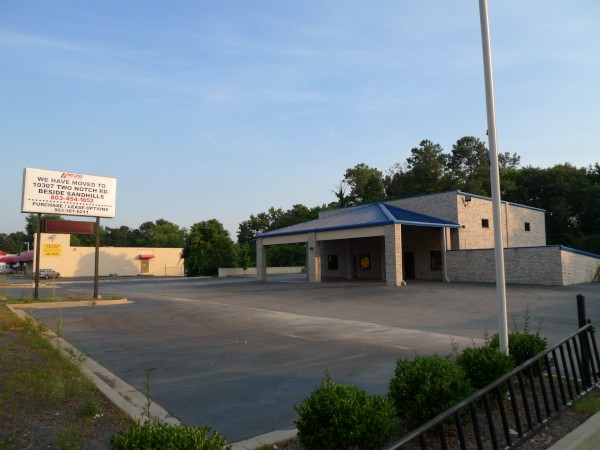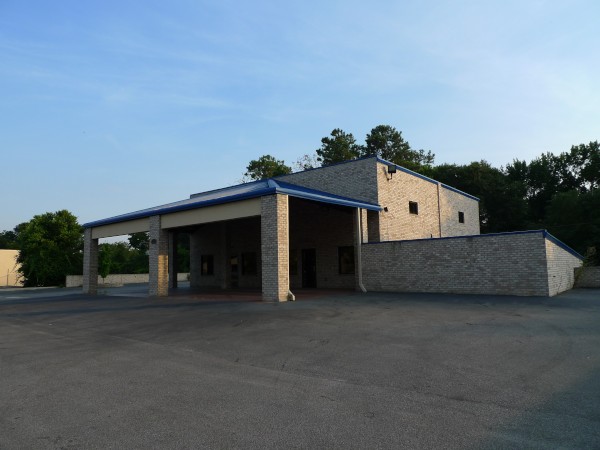 The last time I posted about a car lot, it was one which had gone under on Two Notch Road, as have several others I've posted about here. This one has actually moved to Two Notch, albeit to a tonier area out near The Village at Sandhill.
In fact, Broad River Road itself seems a bit like the distressed stretch of Two Notch Road. It's hard to think of a part of it that's doing really well. With the almost total demise of Intersection Center and the decline of Dutch Square the whole corridor is hurting. The part with the new Food LIon down towards Greystone seems to be doing OK, and maybe way out in Irmo there are some thriving areas, but it seems like a major road with such good Interstate access (I-20 direct, I-26 from Bush River & St. Andrews Road, I-126 from Greystone) should be doing better.
UPDATE 4 March 2010 -- It's now Pro Bowl Motors: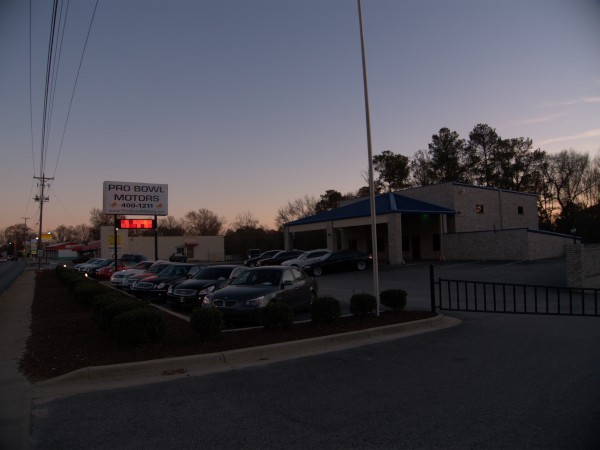 3 Responses to 'Payless Car Sales, 1231 Broad River Road: 2009 (moved)'
Subscribe to comments with RSS
Leave a Reply