Posted at 1:25 am in Uncategorized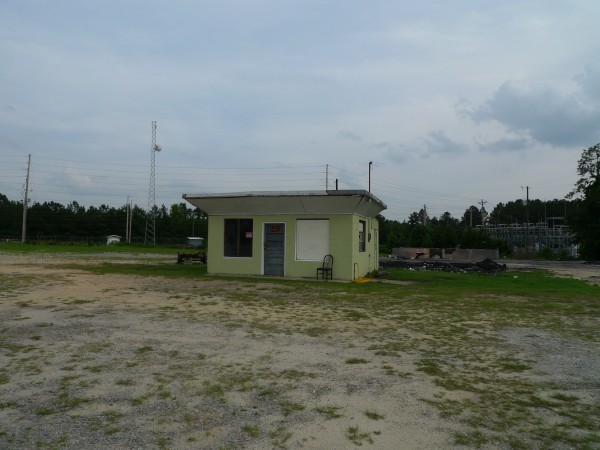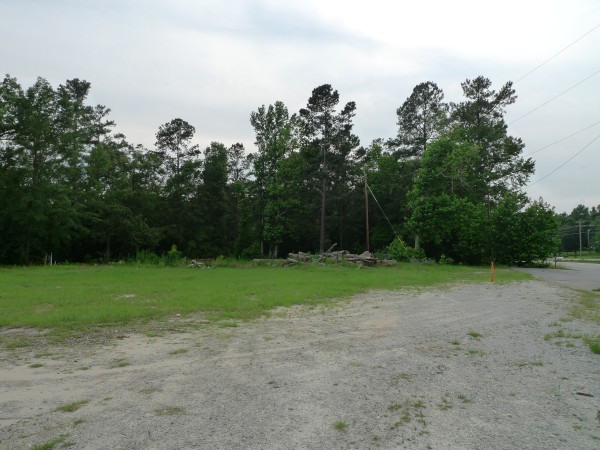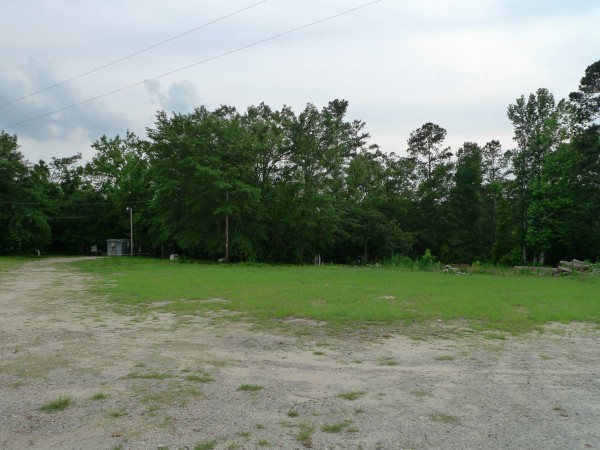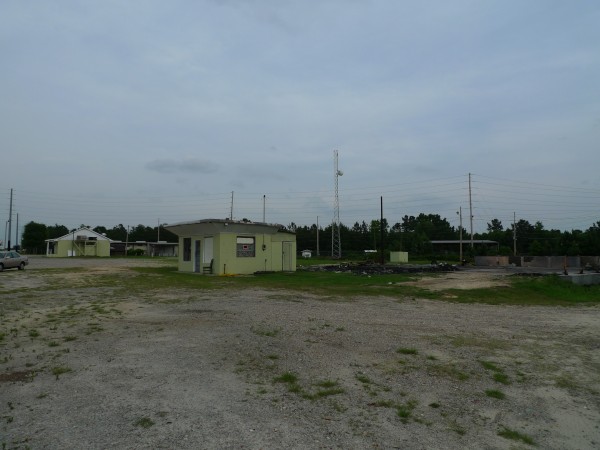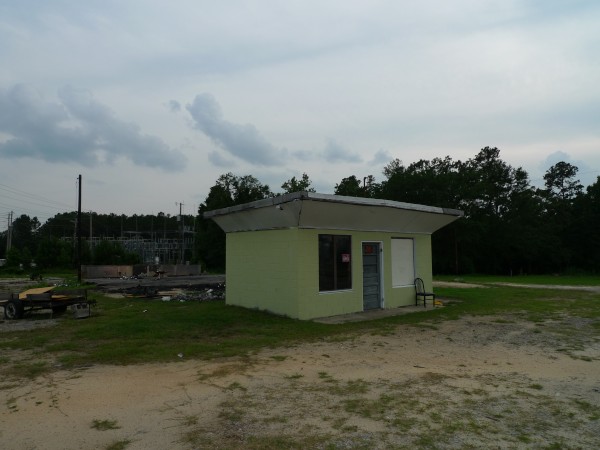 I can't find the web page right now, but at one time when I was googling around for Columbia Drive-Ins, I found a site claiming that one had been out on the Sumter Highway. A few weeks ago, I went looking for it, driving down the Sumter Highway from I-77 to US-601.
As we used to drive that way to the beach all the time, I was not surprised to find no definitely identifiable drive-in (since that's the kind of thing that sticks in a kids memory), but I saw several spots that I felt could have housed a drive-in at one time. This one struck me as the most likely. It's on the right side of the road if you are headed towards Sumter, and I believe it is closer to US-601 than I-77.
The reason it looked most likely to me was that I could almost see the remaining building on the lot as some sort of ticket booth, with the burned down building behind it as a concession stand, and the vacant swath as the parking area, with the screen being back by the woods.
Am I completely off base here? Is anyone familiar with this lot?
(If it turns out it was a drive-in, I'll adjust the post title later).
4 Responses to 'So, was this a Drive-In? (Sumter Highway)'
Subscribe to comments with RSS
Leave a Reply