Posted at 11:20 pm in Uncategorized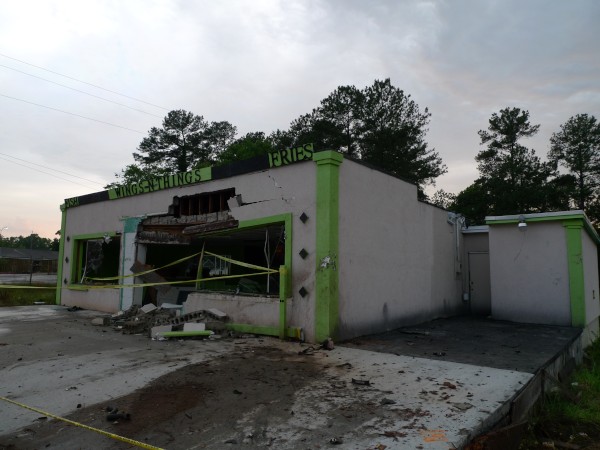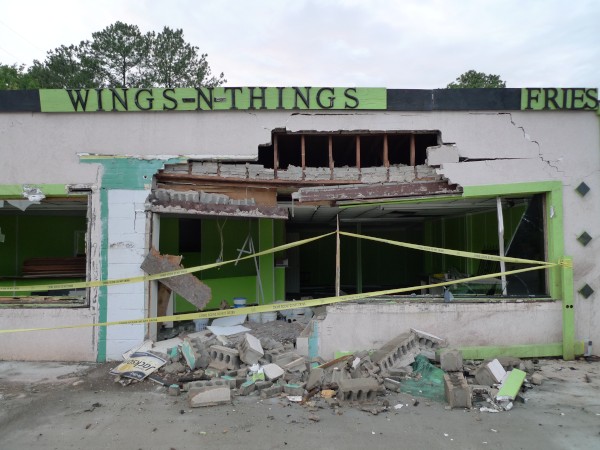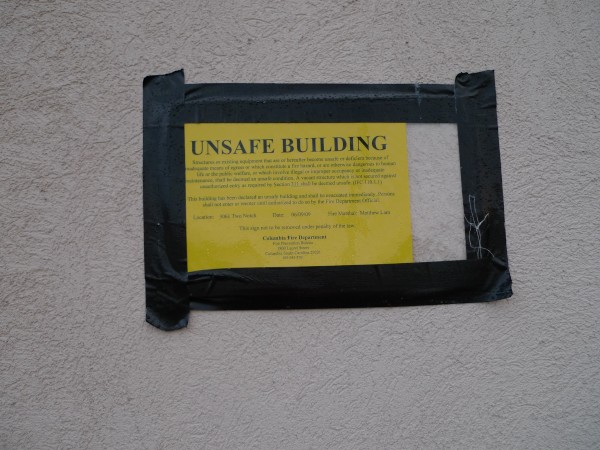 I know this storefront on Two Notch Road below Dick Dyer Toyota has been a number of different operations over the years, but I can't bring any of them to mind right now, and google isn't overly helpful (I assume the fire department caution sign has the correct address..). I have to say that the name of this place strikes me as dubious. I want a bit more specificity in my food than Things -- It reminds me of the old "Parts is parts" chicken nugget commercial.
I don't know what happened here. The right side of the building looks like there might have been a fire, but the main part looks more like a truck ran into it. They yellow tape around the site designates it as a "crime scene", but I don't know if that's true or that's just the default for "keep out" banners.
4 Responses to 'Wings-N-Things, 3061 Two Notch Road: 2008(?)'
Subscribe to comments with RSS
Leave a Reply