Posted at 1:50 am in Uncategorized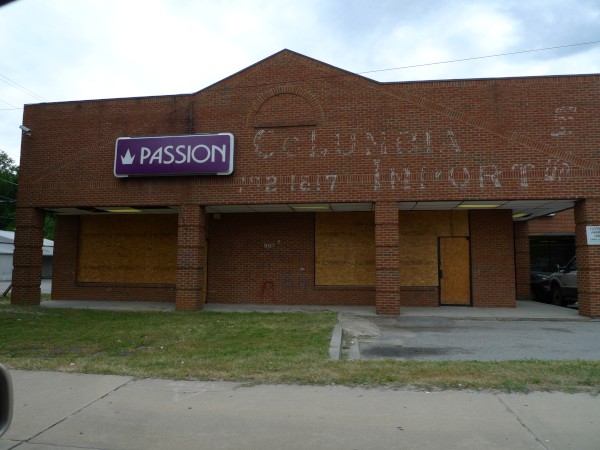 This south corner space in a Decker strip mall has been a number of things over the years. Columbia Importis a name I get by reading the label-scar visible in the picture, and not one I remember directly. The Pulse comes from reading the marquee on this building in Google Streetview, and finally Passion is the current sign, and the only one I specifically recall.
It was a latin nightclub, and when I would come off of I-77 onto Decker on Friday or Saturday nights, there would always be quite a crowd outside, until one night I drove by, and that side of the road was filled with flashing blue lights. I'm not sure what happened, or if that was the actual end of the club, but I don't recall having seen it open afterwards. I would say that at this point it has been boarded up for at least a year, which strikes me as a bit odd as the rest of the plaza is kept in reasonable shape, and it can't be helping property values.
Leave a Reply