Posted at 10:29 pm in Uncategorized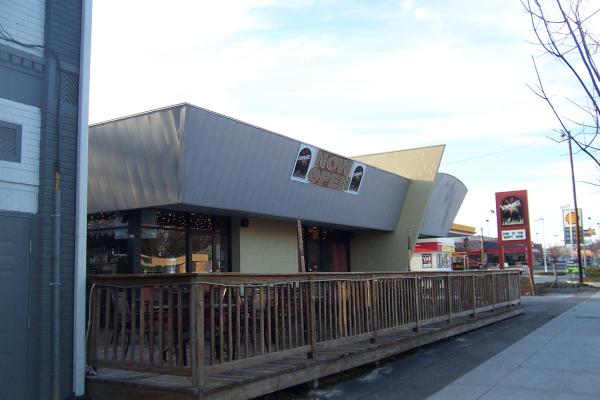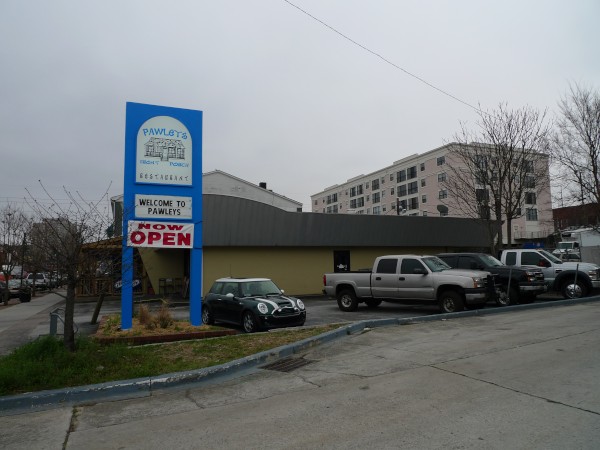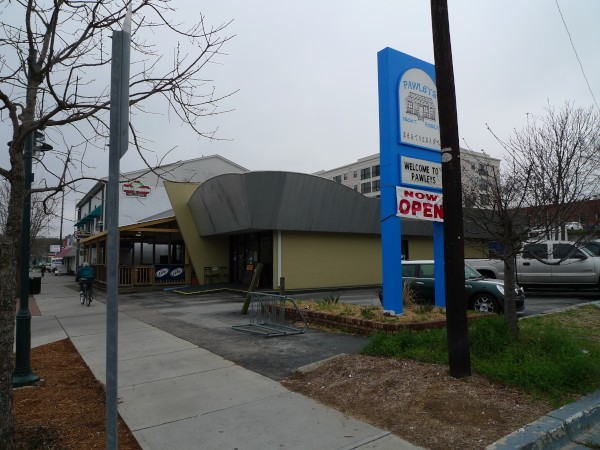 I first wrote about this building, near the corner of College & Harden in Five Points, when I did a closing on Rising High. Rising High was killed (mostly) by the Harden Street roadwork of a few years ago which also claimed The Parthenon, and The Congaree Grill was the next operation in the building.
I never actually got around to eating there, and people have offered varying opinions in comments to other posts as to how good it was. My impression gleaned by osmosis was that it was supposed to be a somewhat upscale interpretation of Southern Food.
The new restaurant in the building is Pawleys Front Porch. The name invokes a certain casualness, and when I went in last week after having my taxes done across the street, it did seem rather laid back. I got the impression from the layout that its central identity is as a bar, but the Bacon, Lettuce & Pimento Cheese sandwich I got was excellent as were the onion rings.
7 Responses to 'Congaree Grill, 827 Harden Street: fall 2008'
Subscribe to comments with RSS
Leave a Reply