Posted at 12:53 am in Uncategorized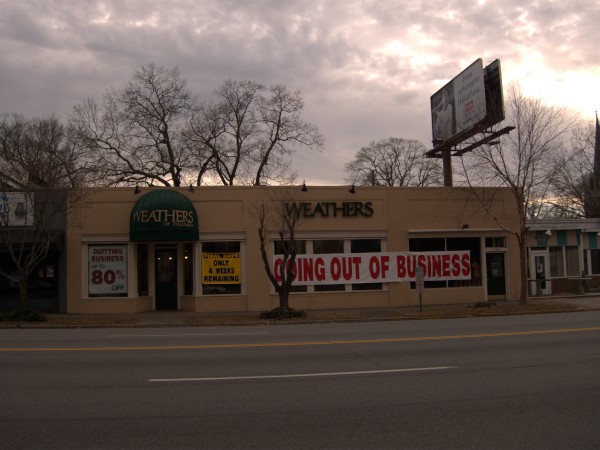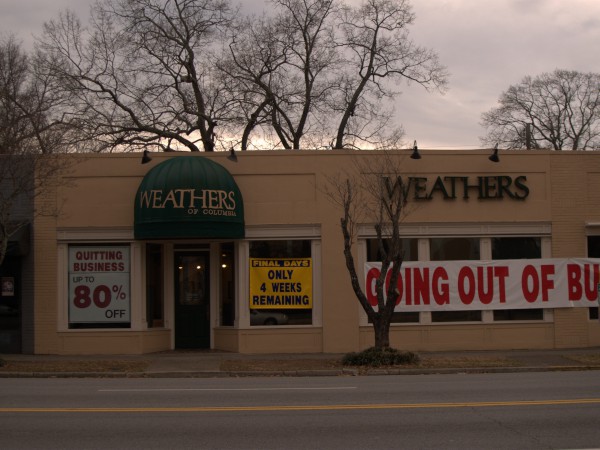 I'm not much of a clothes shopper, so I've never made it to Weathers of Columbia on Devine Street at Woodrow Street, but it looks as if you want to do so, you should do so soon.
Of course, I thought that in 2008 too, and in fact almost did a closing on them then..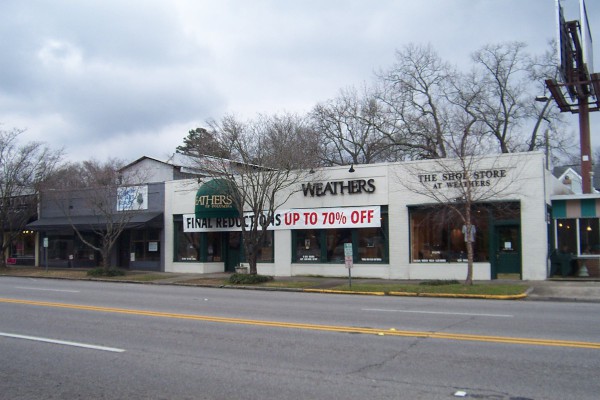 This year's sign is a bit more definitively worded, though their web site doesn't have any mention of it.
Leave a Reply