Posted at 1:23 am in Uncategorized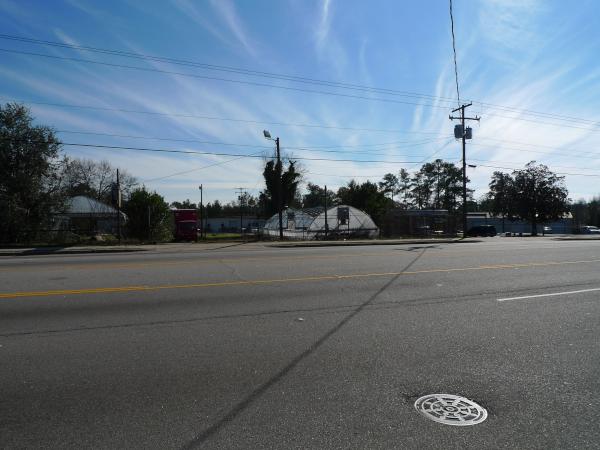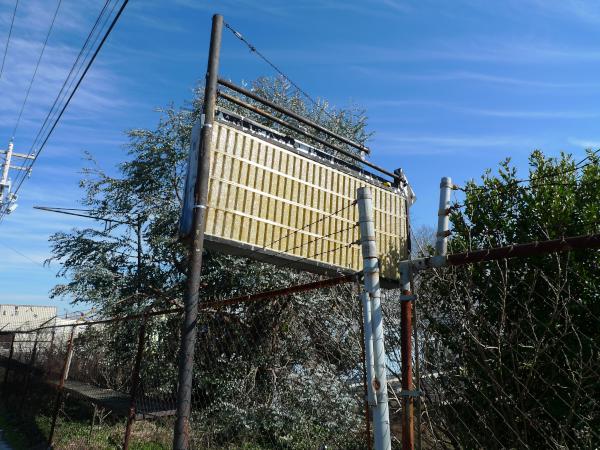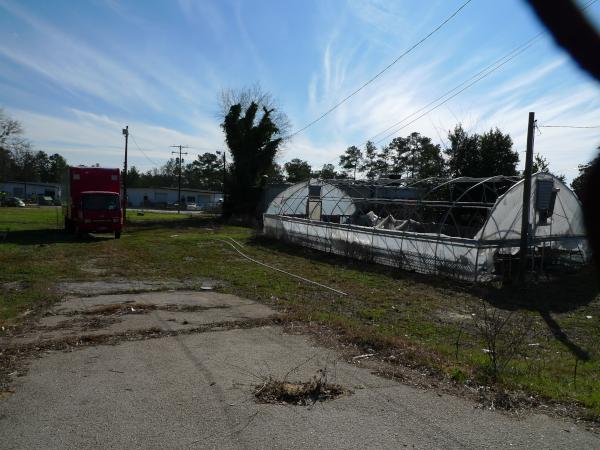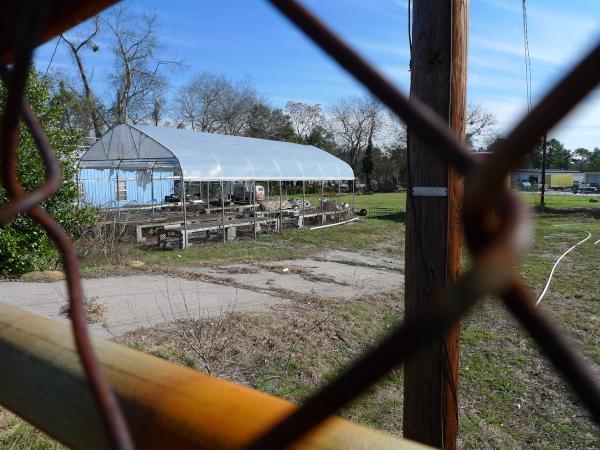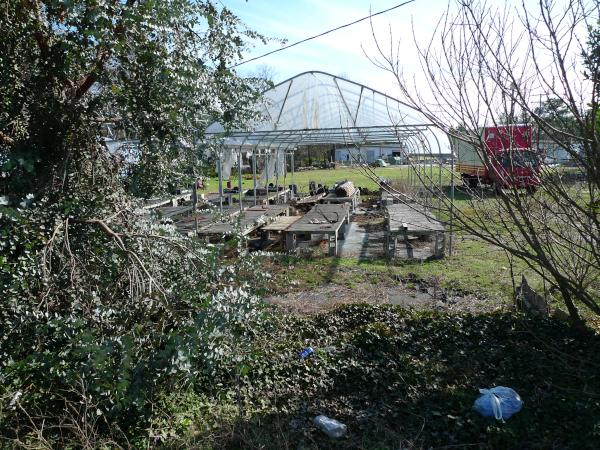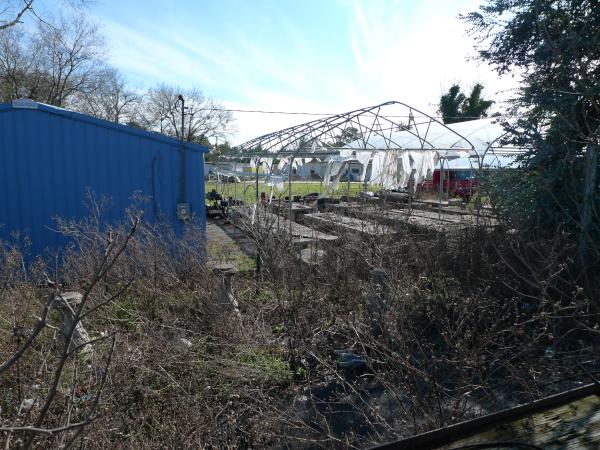 This abandoned plant nursery is on Two Notch Road between the new Food Lion plaza and Dick Dyer Toyota, and almost exactly across the street from The Thoroughbred Motel.
I can only vaguely remember it being in operation. I'm pretty sure my mother took us there a couple of times when we were kids, but I don't really recall anything definite about the layout or what she may have gotten. I think it closed in the 1970s, sometime after the nursery across from Trenholm Plaza.
It's interesting that the site has lain fallow so long. The owners must be paying the taxes -- perhaps they're waiting for development in this section of Two Notch to heat up before selling or building. And in fact, there is activity in the general area. A lot across the street has just been cleared (before I could get a picture of the sign left from an old business I wanted someone to identify..) and there's a new building going up behind the CVS.
UPDATE 6 Feb 09: Commenter Dennis says the place was called "Plants 'N Whatnots", so I have updated the post title to reflect that.
UPDATE 17 Feb 09: Commenter Justin says they were definitely open in the 90s, so I've updated the post title to say "1990s" rather than the original "1970s". It's sad when you can be 20 years off and not realize it..
6 Responses to 'Plants 'N Whatnots Nursery, Two Notch Road: 1990s'
Subscribe to comments with RSS or TrackBack to 'Plants 'N Whatnots Nursery, Two Notch Road: 1990s'.
Leave a Reply