Posted at 11:47 pm in Uncategorized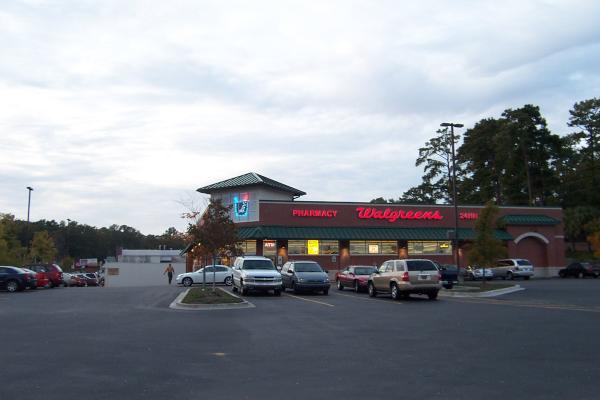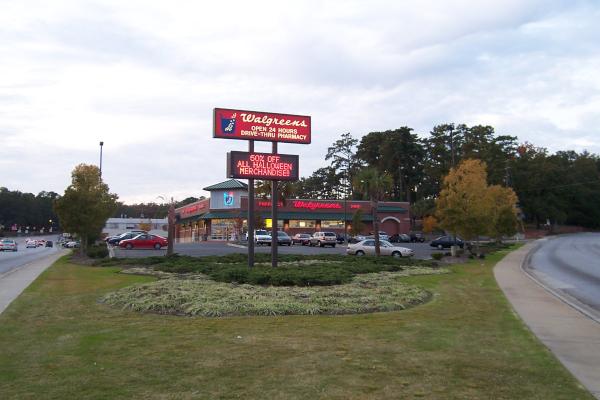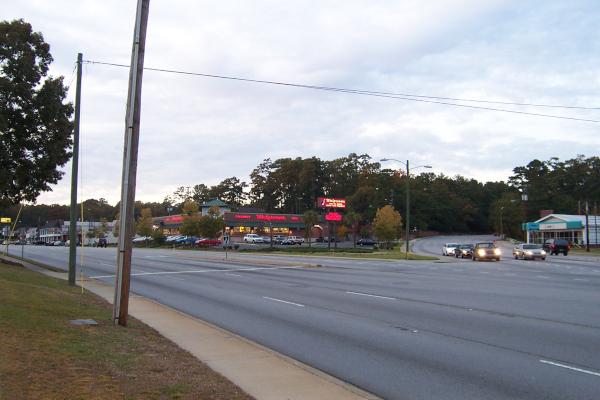 This triangular lot across from the old Kroger Sav-On was once the site of the coldest IHOP in Columbia.
There are, to my knowledge, now three IHOPs in Columbia: One on Two Notch Road in the Home Depot parking lot, one downtown on the corner of Assembly & Senate Streets and one on Saint Andrews Road near I-26. I believe the St. Andrews and Two Notch stores are affiliated while the downtown store is under seperate management. I don't know if the Divine Street store was connected with any of the others, but if it had been, I'd guess downtown because it was a similar, old-style, IHOP building, while both of the other two are more "modern" and characterless. I can't recall if it were a 24-hour store as the downtown one is though.
Anyway, pancakes are comfort food, and every now and then I get in the mood for them as do and did the rest of my family, especially my father. I believe it was he who proposed a trip to IHOP one weekend for lunch, and we ended up at the Divine Street location. Now, when I say this place was cold inside, I'm not talking a little chilly. After a few minutes we had to fetch sweaters in from the car (it was not a cold day), and even that did not help. We asked to be moved to another table, not under a vent, and that didn't help either. My sister and I were uncomfortable, but my father who had always been cold natured and more so as he got on in years could barely handle his utensils. We made it through lunch somehow, and put the restaurant on the "boycott" list. I believe my sister later told me that she had been back with friends and it was just as cold then too. It was just very odd, and I can't believe we were the only diners who decided not to go back. You expect a place serving comfort food to be, well, cozy.
Sometime after that, Walgreens brought the property, tore down the IHOP building and put up a 24 Hour drugstore -- I've been several times, and it's quite comfortable!
18 Responses to 'International House of Pancakes, Apex of Devine Street & Garners Ferry Road: early 2000s'
Subscribe to comments with RSS or TrackBack to 'International House of Pancakes, Apex of Devine Street & Garners Ferry Road: early 2000s'.
Leave a Reply