Posted at 2:07 am in Uncategorized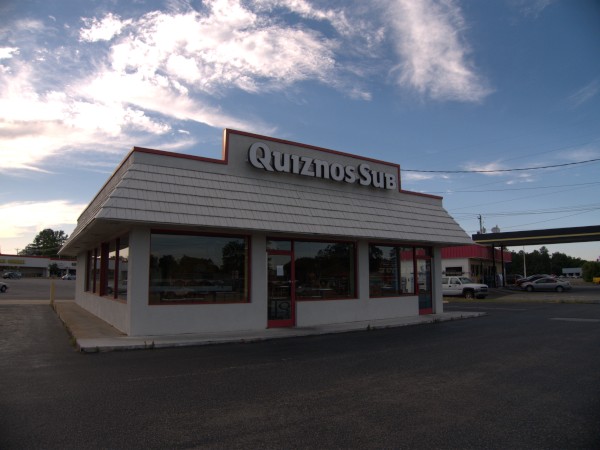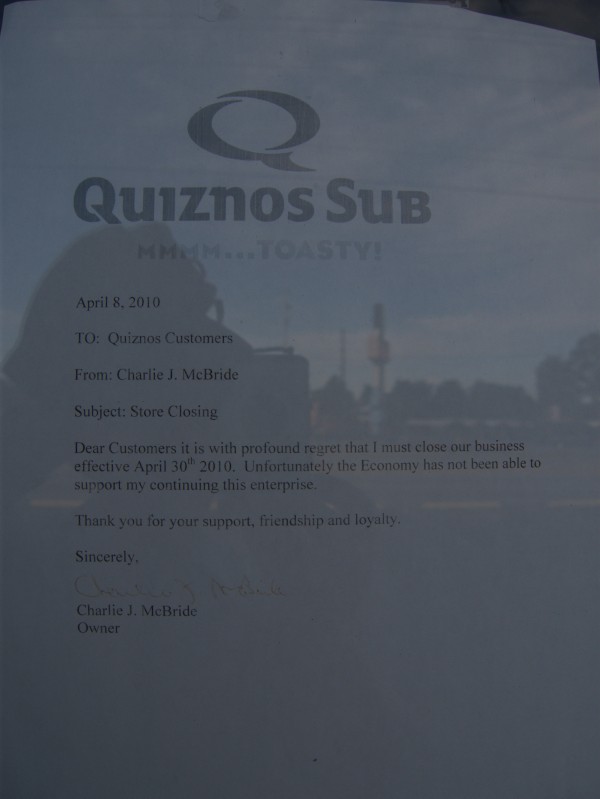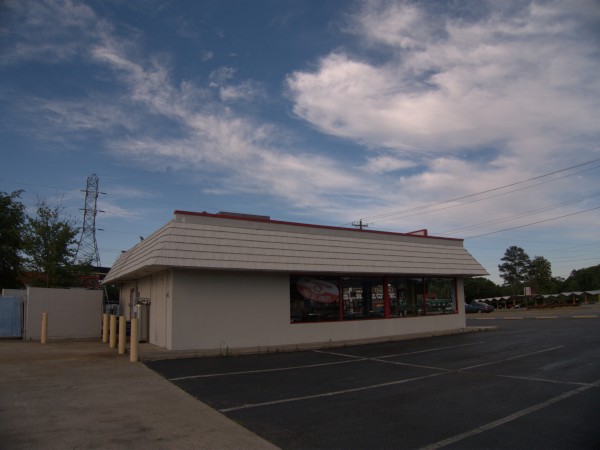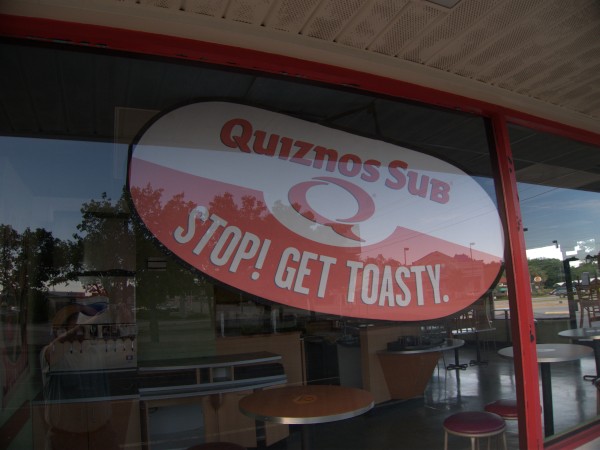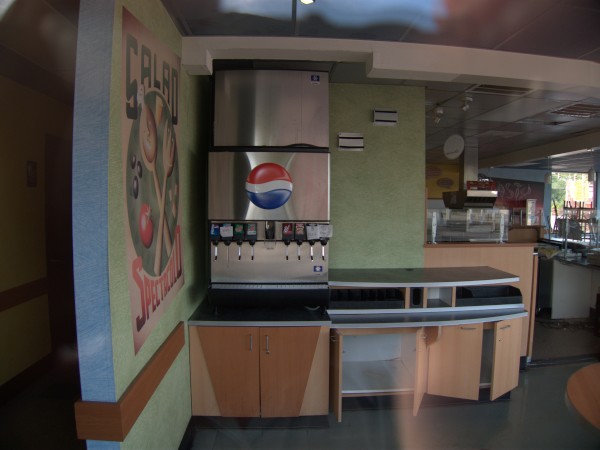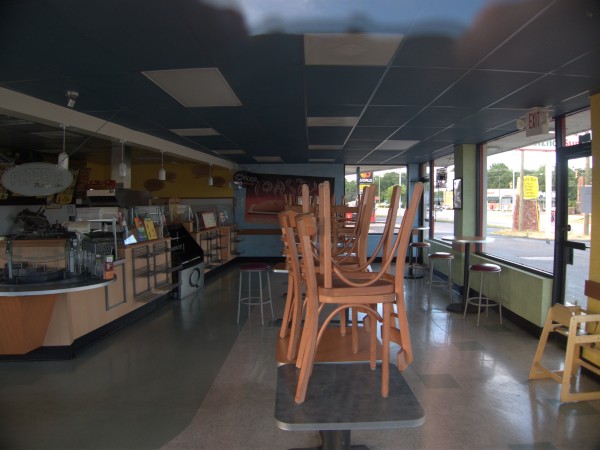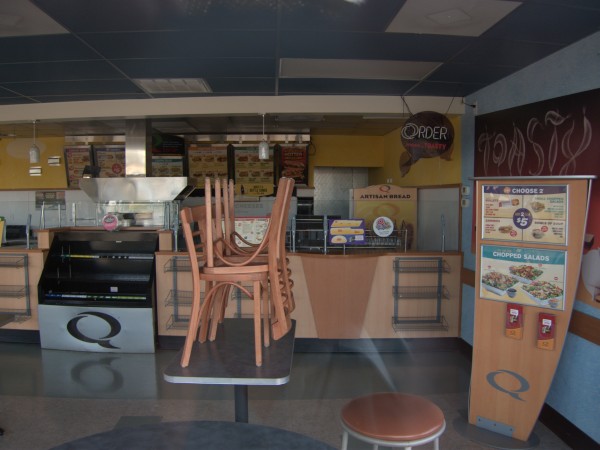 Although I've never eaten at a local Quiznos, I believe I did eat at a DC area location once, and recall it as pretty good. Of course that may be partly because one of the other guys I was eating with was a nice guy but had an interesting personality quirk such that he was never completely satisfied with anything, so at least I liked it better than he did! I find it a little bit interesting that the name they use in their signs has no apostrophe and has the singular, "Sub", not "Subs". You almost have the image that if you were the second guy to get there, the sub would be gone.
This Quiznos, the latest of a number of the chain's outlets to close around town, was at the intersection of Airport Boulevard with the Charleston Highway, across the street from Piggy Park and at the edge of Airport Square with the closed Food Lion. The building looks to have been some other type of fast food outlet before the Quiznos.
I think the door note in this case is pretty straight-forward and classy.
The main Airport Square building is like two sides of a square, with one side parallel to the Charleston Highway and the other parallel to Airport Boulevard. While I was taking these pictures, I noticed a family picking some sort of fruit from trees growing at the end of the building that comes closest to Airport Boulevard. I can't think what is in season now, and I didn't want to bother them by heading towards them and maybe make them think I was some sort of Airport Square guy coming to say "stop that" -- I'll have to go back and see what that was.
(Hat tip to commenter Tom)
UPDATE 4 Feb 2011 -- It's now open again as Best of China restaurant:
(Hat tip to commenter Andrew)
11 Responses to 'Quiznos Sub, 1602 Airport Boulevard: 30 April 2010'
Subscribe to comments with RSS or TrackBack to 'Quiznos Sub, 1602 Airport Boulevard: 30 April 2010'.
Leave a Reply