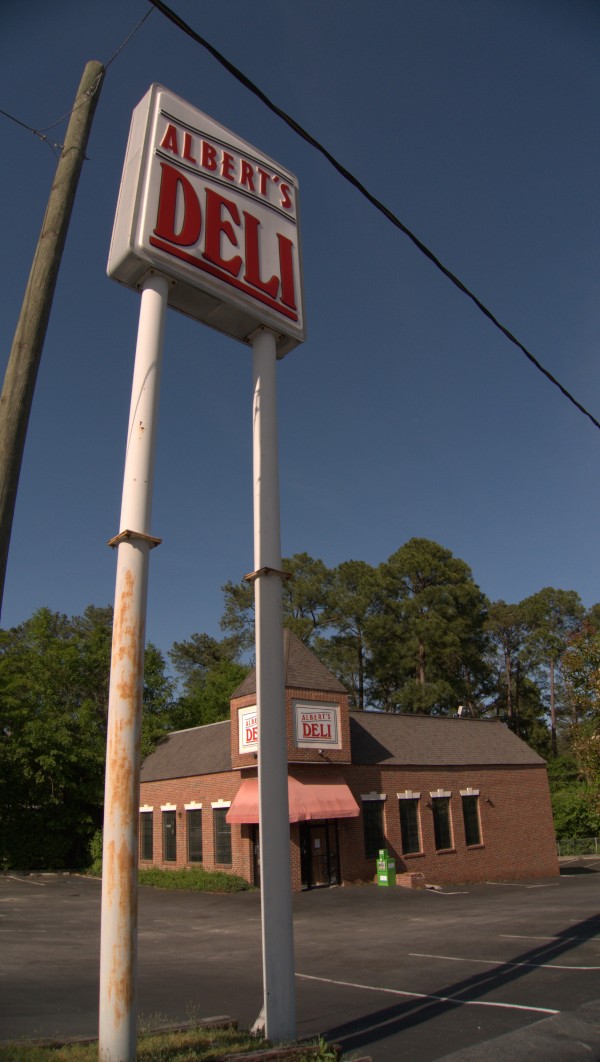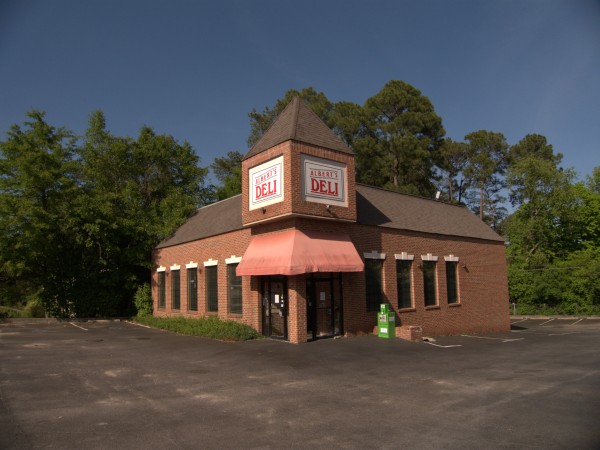 OK, in case you wondered why yesterday's post about Andy's Deli on Parklane started out with such a mediocre picture -- it was like this.
I had xeroxed the restaurant section from the 1985 Southern Bell phonebook, and was deciding what to try and get pictures of. I saw Andy's Deli and a Parklane address and thought to myself "Oh, I know what that was", and went and took these pictures of Albert's Deli. I even started writing up the post that way, then happened to check the "7260 Parklane Road" address in Google Maps, and the spot that came up was way off from where I thought it should be. Then I checked the actual address of Albert's and found it was 7358, not 7260.
Thinking son-of-a-gun, I was completely wrong I rewrote the post, and found a picture I had taken for the comic store that used to be in the same strip that happened to include the current Monterrey / former Andy's off at the edge, and went with it. All the while I was also thinking, but didn't Albert's used to be something else?.
Then I remembered to look in the 1998 phonebook I actually have a copy of here at home. Albert's is *not* in that one, so I went searching for what was at 7358, and lo-and-behold, it was Andy's. So, sometime between 1985 and 1998, Andy's moved from the Monterrey site to the Albert's site, and sometime between 1998 and now, it closed.
As for Albert's itself, I stopped there a year or so ago. I think I was going to or coming from the old Sears Repair Center on Parklane. I have to say it did not knock me over. The food was OK, but as I recall, there were no booths, and you had to take your cup back to the counter for refills, so it would never be a hangout of mine.
UPDATE 14 February 2020: Update tags, add map icon.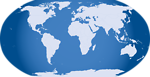 Leave a Reply