Posted at 12:10 am in Uncategorized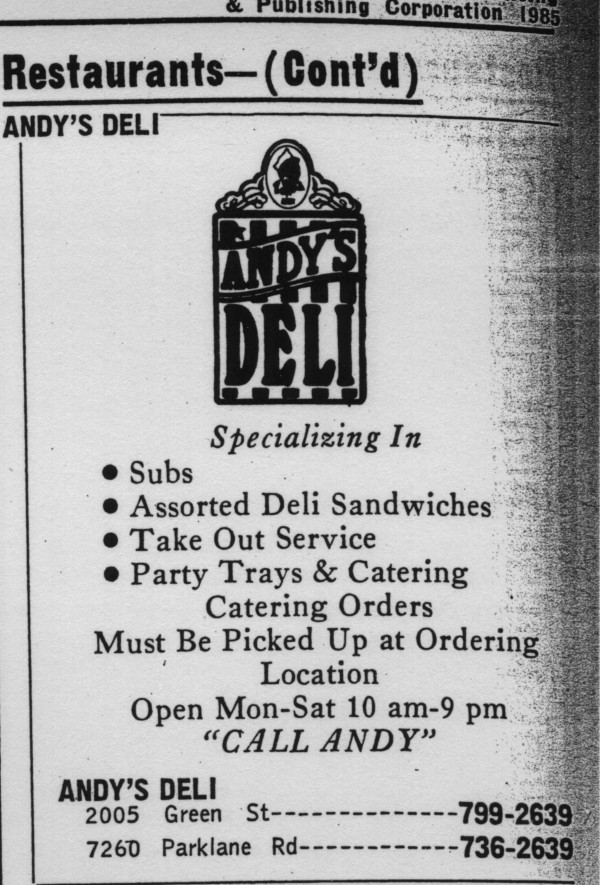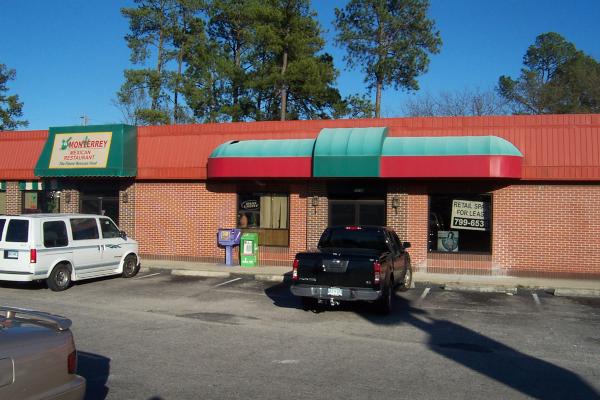 (oops! photo screw-up -- I'll get a better one in an update!)
As promised, better picture: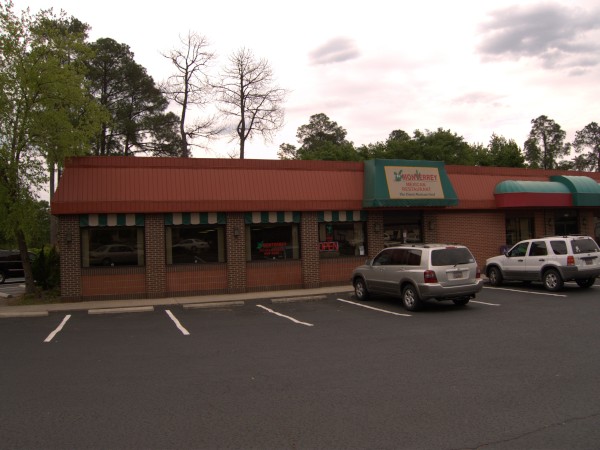 I don't actually know why Parklane Road exists, or conversely why Decker Boulevard exists. I can only guess that once-upon-a-time, before all the roadwork on Trenholm and Two Notch in Dentsville, these two roads did not dovetail together as they do now and really were two roads instead of one road with two names. Anyway, like its sibling Decker, Parklane has over the years "failed to thrive". Considering that it is a corridor between two Interstates, and feeds Columbia Mall, it's hard to say why exactly, but it's not been prime retail or restaurant territory.
I had totally forgoten than this Monterrey next to the old comic store and Sounds Familiar had been an Andy's Deli back in the 1980s. The ad is from the 1985 Southern Bell phonebook. I'm not sure when Andy's moved out (keeping the Lum's Hotdogs location on Greene Street), but it seems like Monterrey has been there forever now.
UPDATE 20 April 2010: Added "better" picture. Better in that the right storefront is centered. Unfortunately the sun went away though..
13 Responses to 'Andy's Deli, 7260 Parklane Road: 1990s'
Subscribe to comments with RSS or TrackBack to 'Andy's Deli, 7260 Parklane Road: 1990s'.
Leave a Reply