Posted at 12:54 am in Uncategorized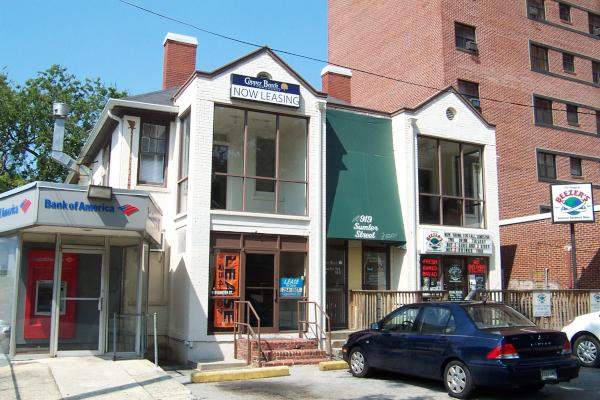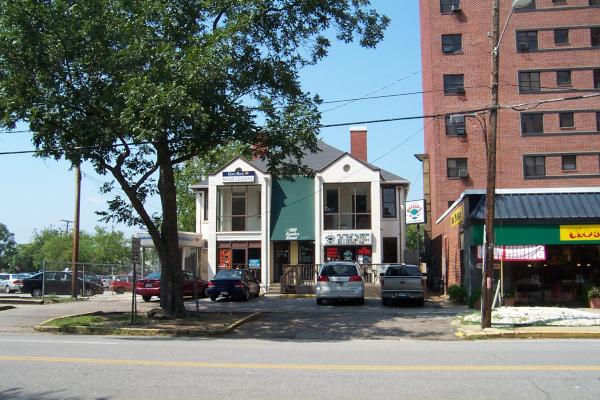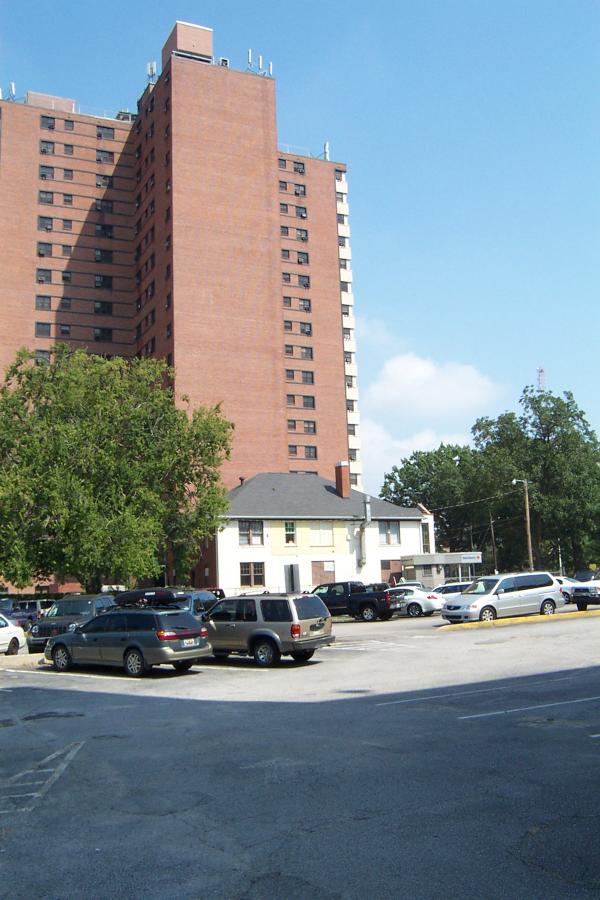 Well, talking about The Record Bar brings another record store to mind, one I haven't thought about in years.
In the early 1980s, there was a record store just across from The Horseshoe, on Sumter Street. It was on the ground floor of the building next to the restaurant that was McDonalds, then Lizards Thicket and is now, I think, Tios. This particular building also had a Sandy's Hotdogs and a video arcade.
I liked to stop into the place from time to time since it was almost on campus, and was a shorter walk than going down to Five Points, and despite its small size, it had an interesting selection of music. I remember in particular, that they had an import copy of The Beach Boys "Stack O' Tracks" album, one of the oddest releases ever put out by a major rock group, and long out of print in the US at the time, and a Stan Kenton album I wanted. Despite the fact that I bought both, neither could have been hot sellers on a college campus in 1980..
I'm guessing that the owner must have been pretty plugged into the local music scene, because of one incident I remember in particular. I was browsing in the back of the store, and a guy walked in with a bunch of 45s. The owner put one on the turntable, and the store was filled with this incredible stripped down bass-heavy New Wave groove under a piercing vocal:
A-Bomb woke me up -- only thing alarming was the noise!
At the end, the guy who had brought the 45s in said he was still a little unhappy with the mix, but that they were going to go with it. I didn't know it at the time, but the guy with the 45s almost had to have been Jeff Calder and the song was "The A-Bomb Woke Me Up" off of the Swimming Pool Qs first album The Deep End. It was a little slice of history, and a band that should have been huge.
I'm pretty sure the store was gone by the mid 80s, and I can't even recall the name now. It was not New Clear Days. NCD was in the same building, but upstairs where this store was downstairs, and came in much later. Anyone remember what this place was called?
UPDATE 17 Sep 08: Originally this post was just titled "Record Store", but the consensus seems to be that it was "Budget Tapes & Records", and I have changed the post title accordingly. Thanks folks!
40 Responses to 'Budget Tapes & Records, Sumter Street across from The Horseshoe: 1980s'
Subscribe to comments with RSS or TrackBack to 'Budget Tapes & Records, Sumter Street across from The Horseshoe: 1980s'.
Leave a Reply