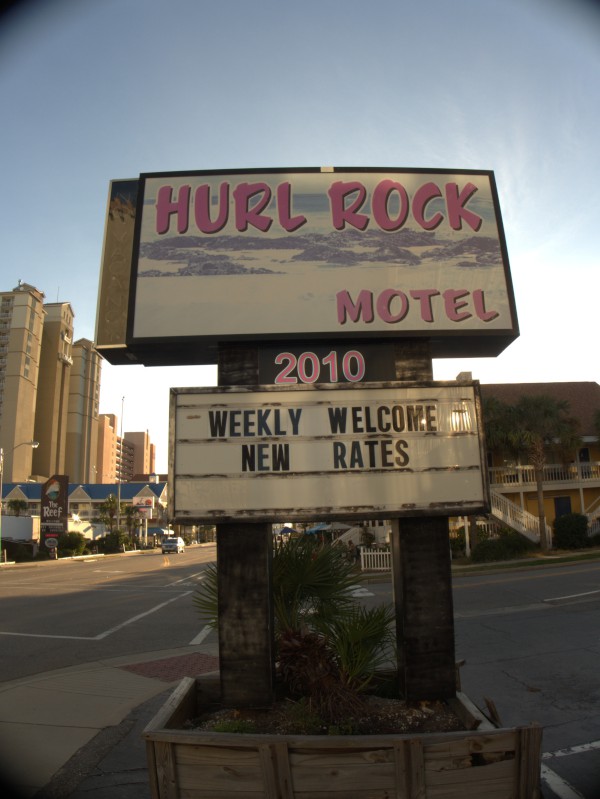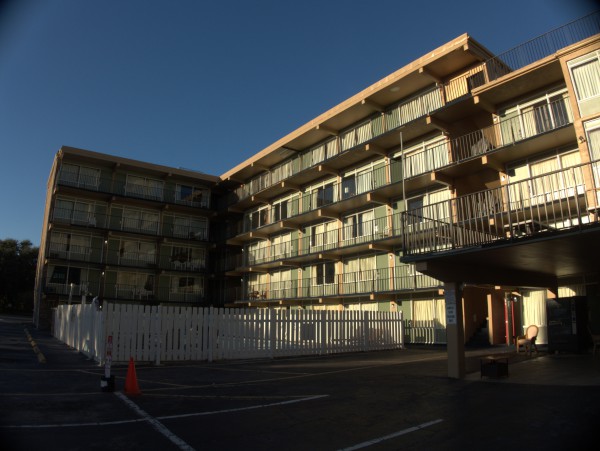 I noticed this article in The Sun News while I was last at the beach:
The Hurl Rock Motel has been temporarily closed by the City of Myrtle Beach for elevator repairs and other safety issues.

Two notices taped to the front window of the motel at 2010 South Ocean Boulevard also said there was "no standpipe," -- the pipe to which fire hoses are connected.
So I thought I would get some pictures, especially since there have been several legacy hotel demolitions in Myrtle Beach that I have missed. I've never stayed at the Hurl Rock, but I have fond associations with the name because a) It's a neat name & b) There used to be a Hurl Rock ocean-front putt-putt course further north on Ocean Boulevard (if I recall correctly, it's been gone for decades) where we played a time or two, and of which I have fond memories.
This particular building is not as old or quirky as some of the other vintage motels, but it does have one unexpected feature -- an overflow parking lot across the street behind the main building with its own anchor building, which appears to be an old house, and probably serves as some sort of office or maintenance shed. I do hope they get their issues resolved, but the article mentions that they have been rather longstanding, so we will see..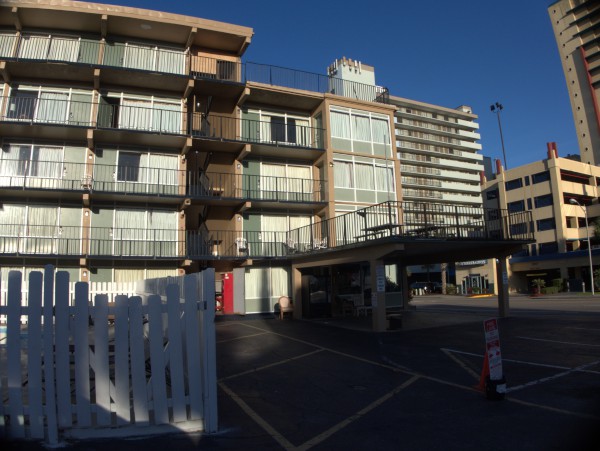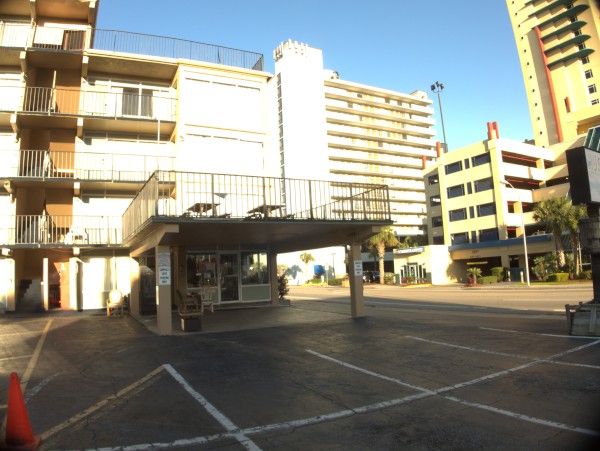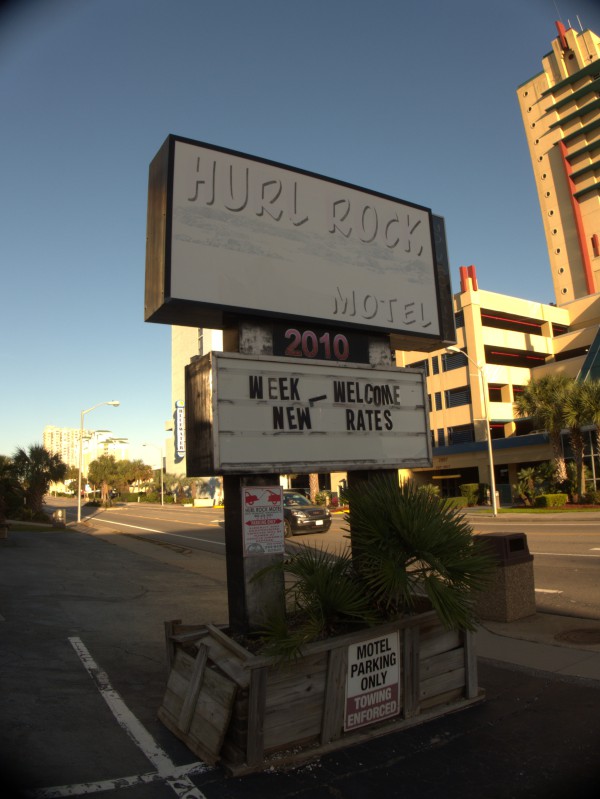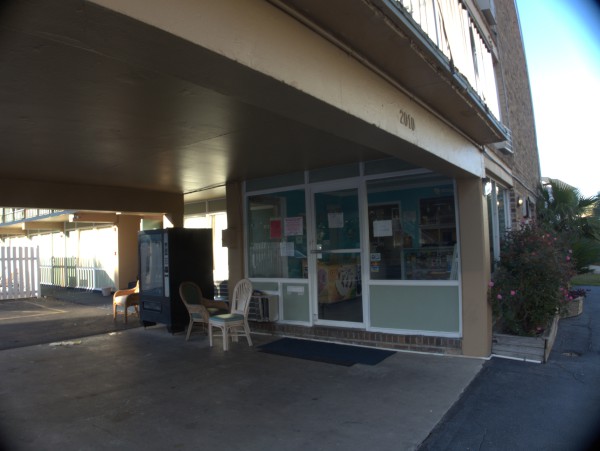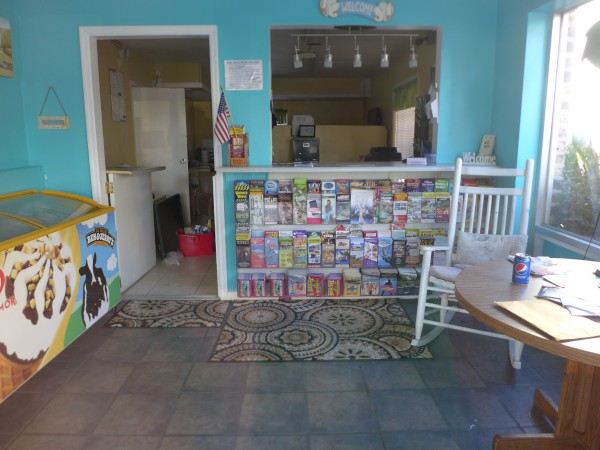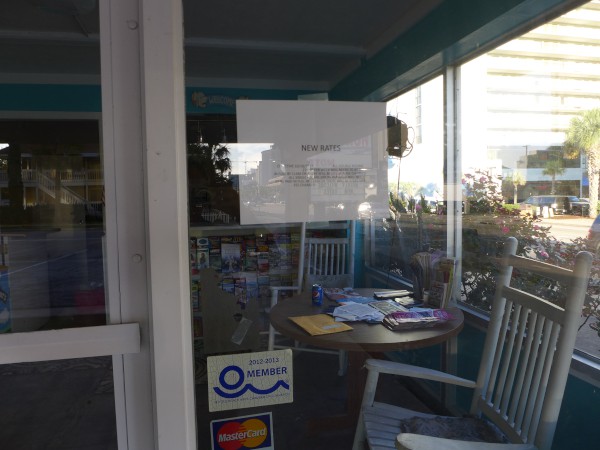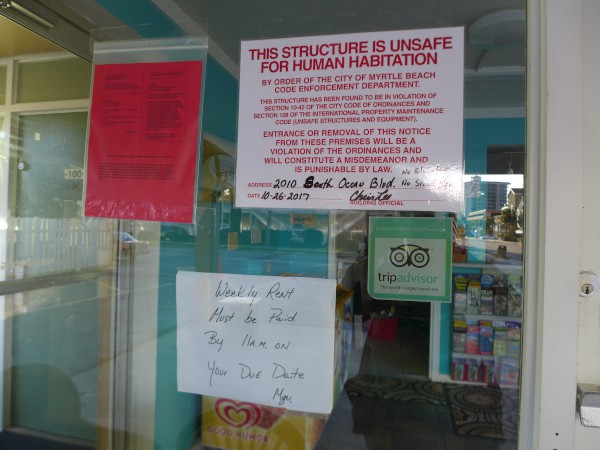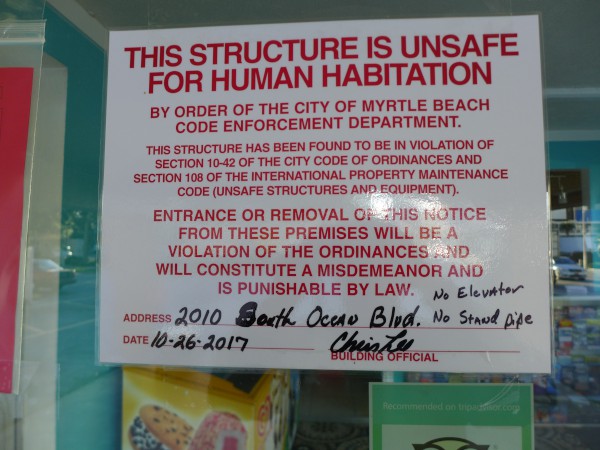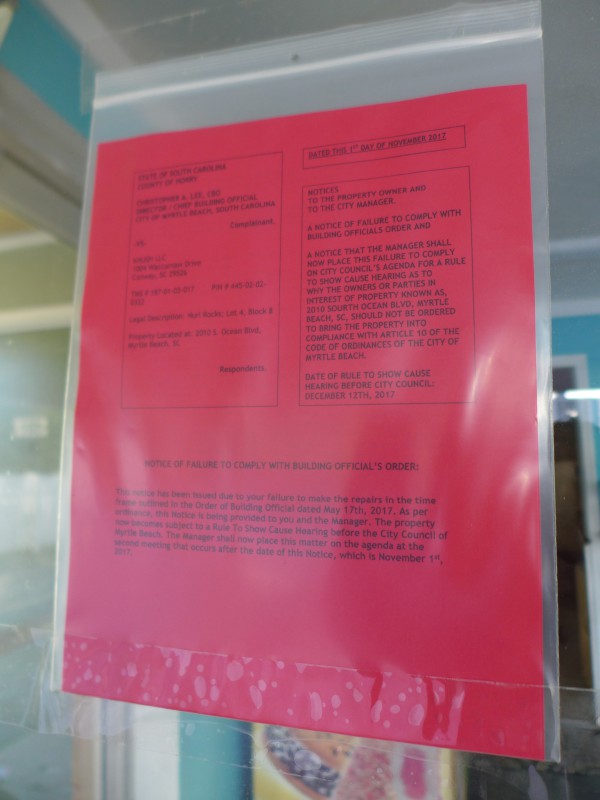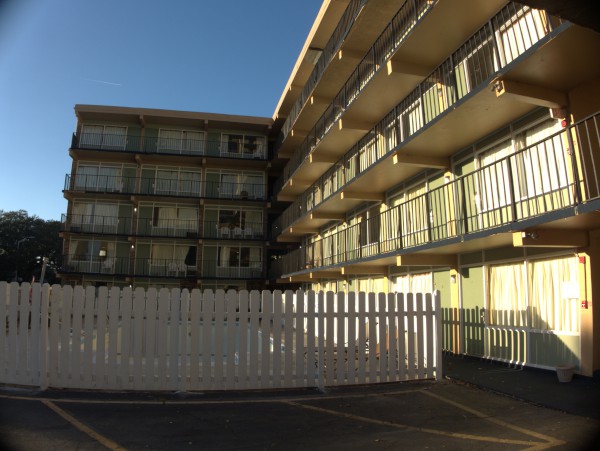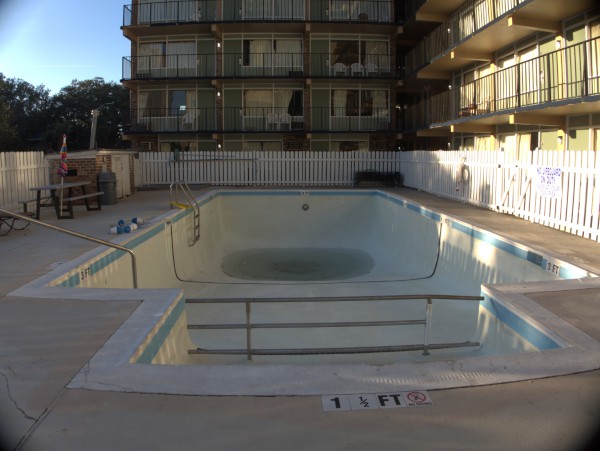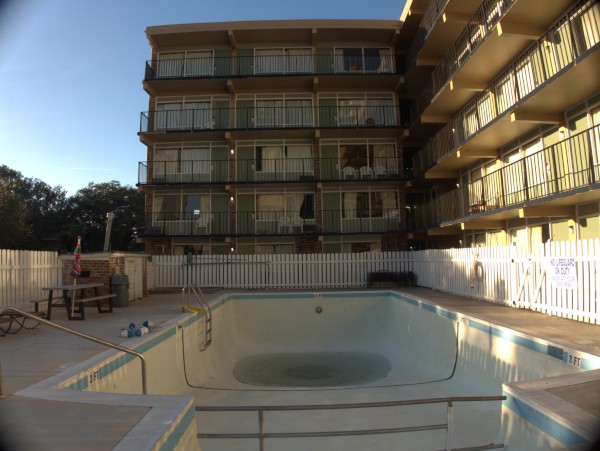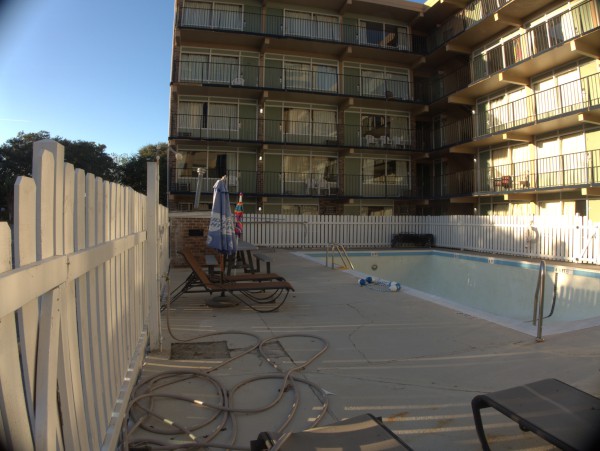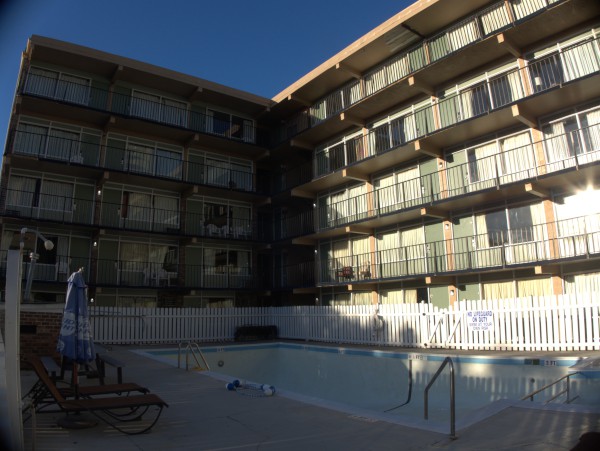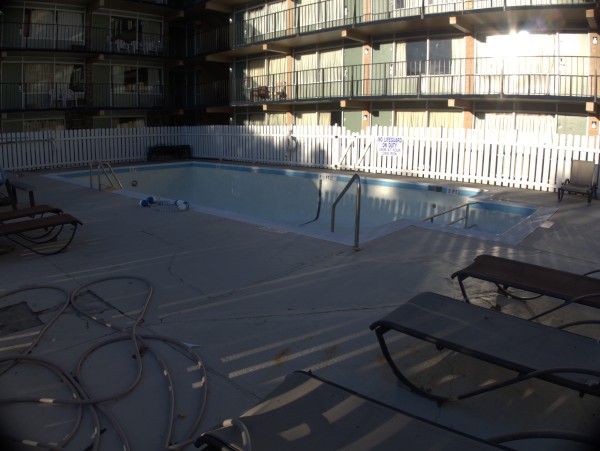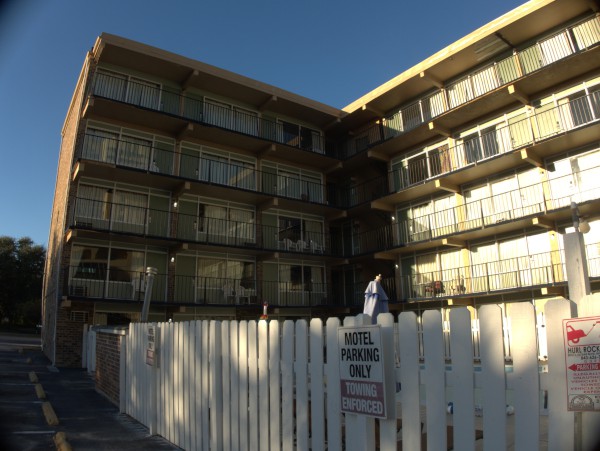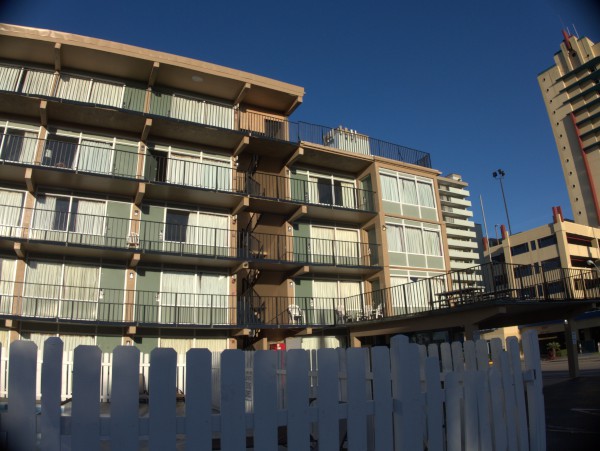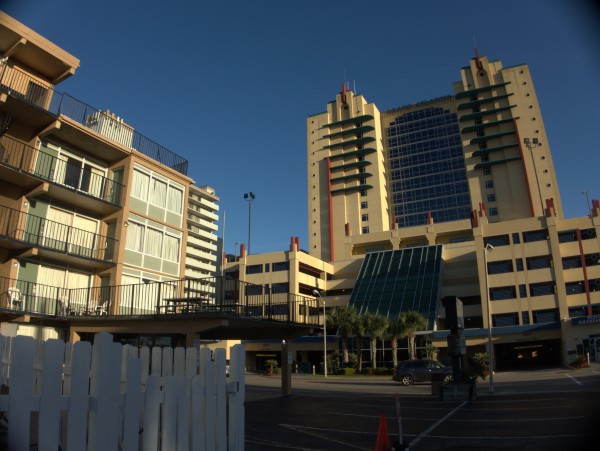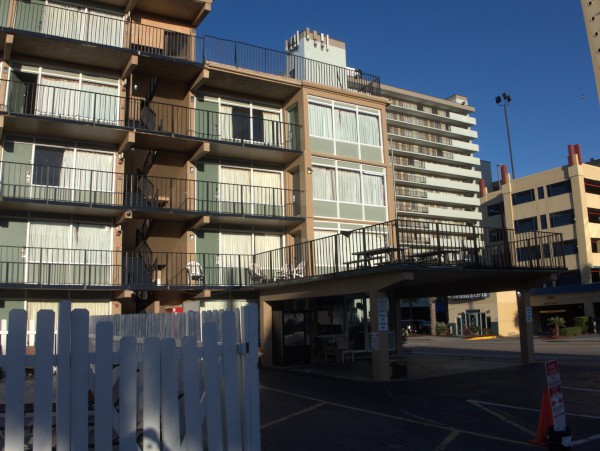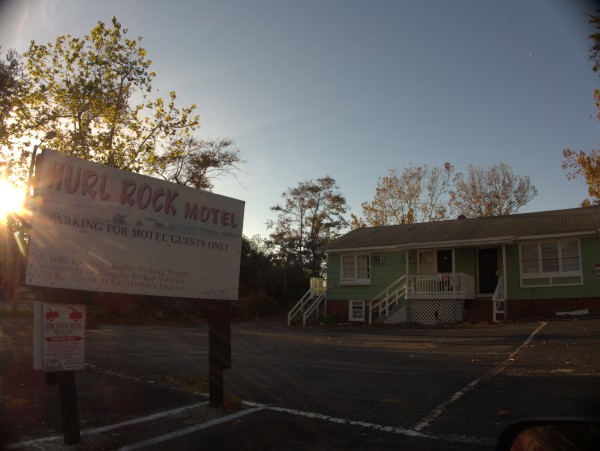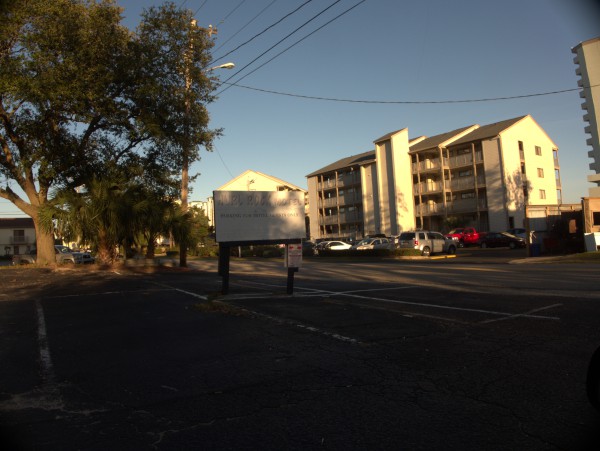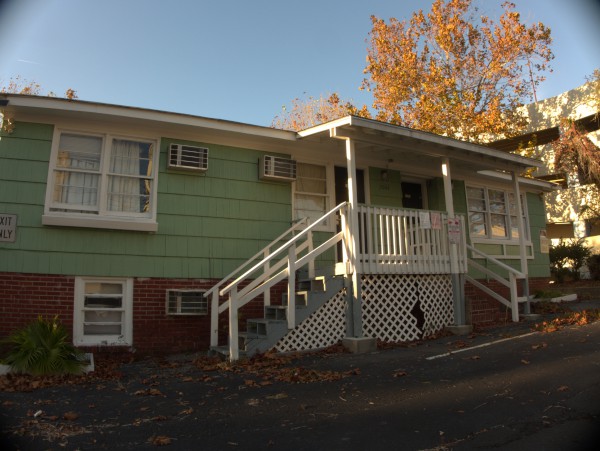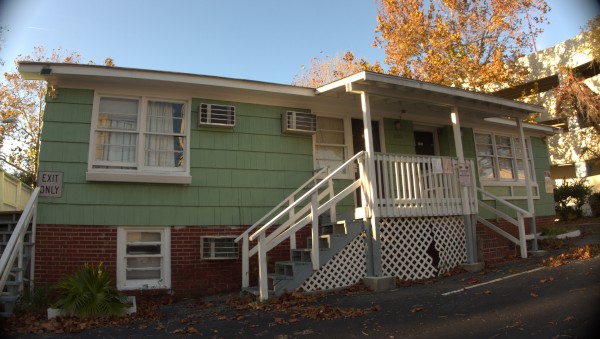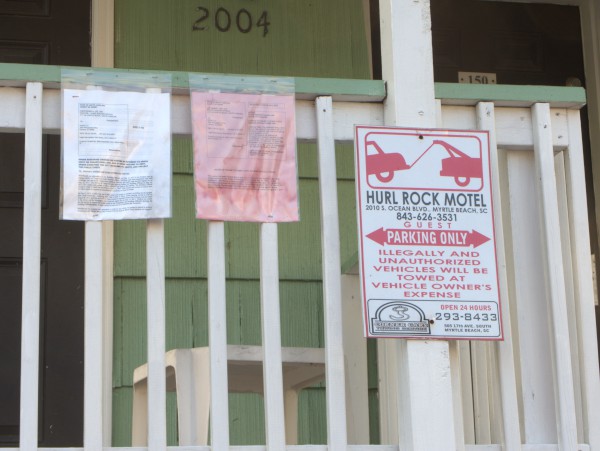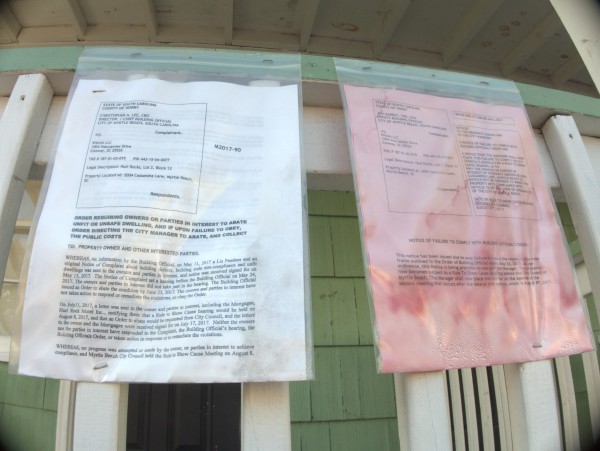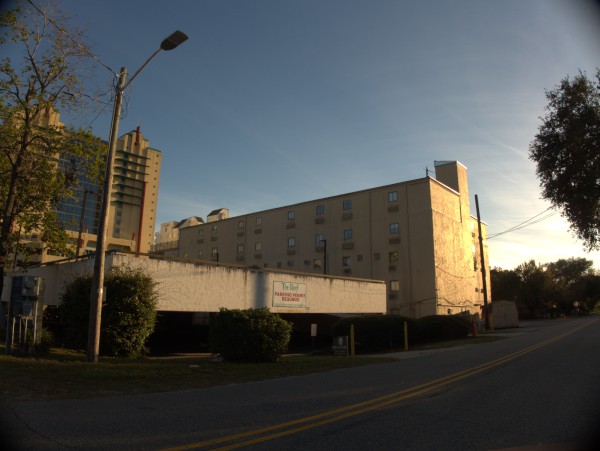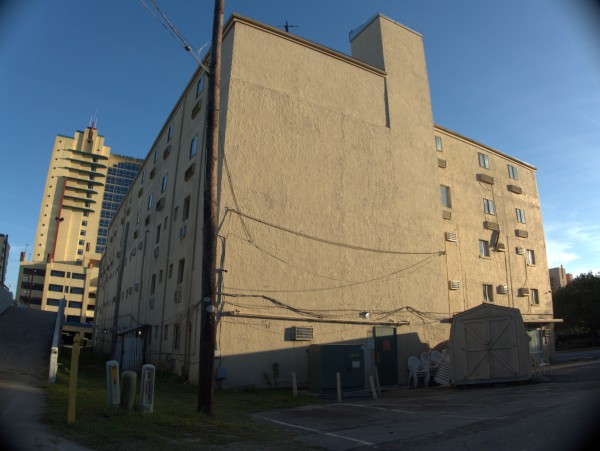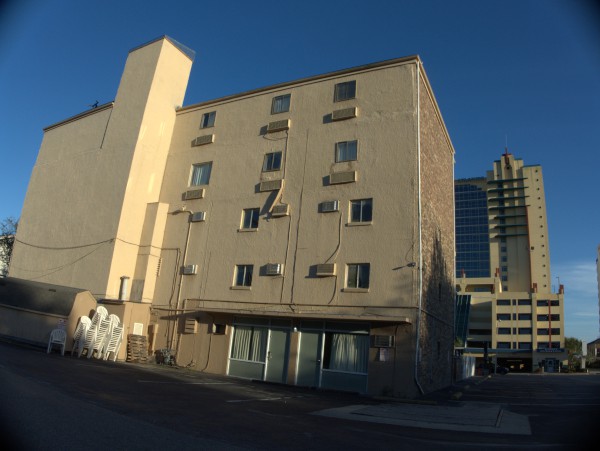 One Response to 'Hurl Rock Motel, 2010 Ocean Boulevard: 26 October 2017 (Temporary?)'
Subscribe to comments with RSS or TrackBack to 'Hurl Rock Motel, 2010 Ocean Boulevard: 26 October 2017 (Temporary?)'.
Leave a Reply