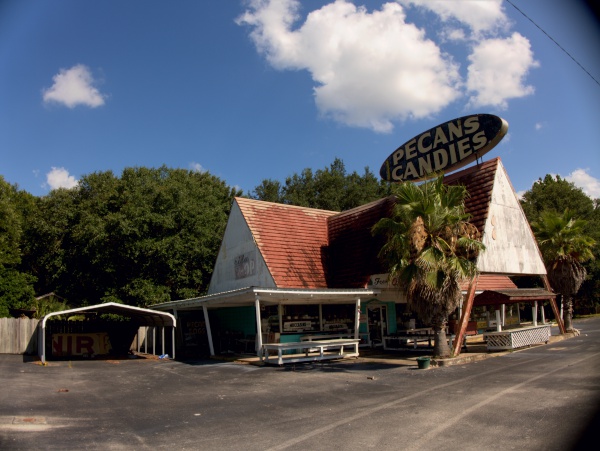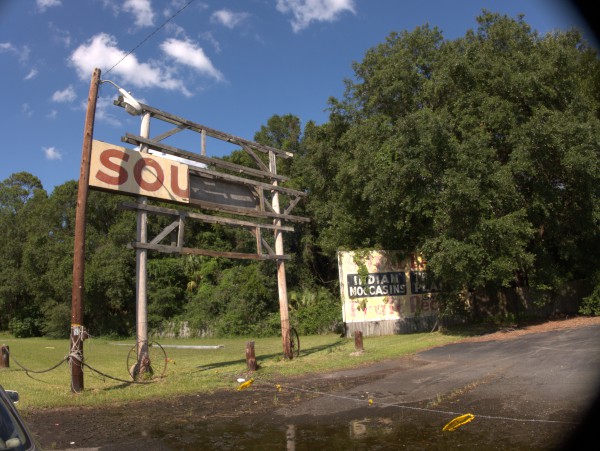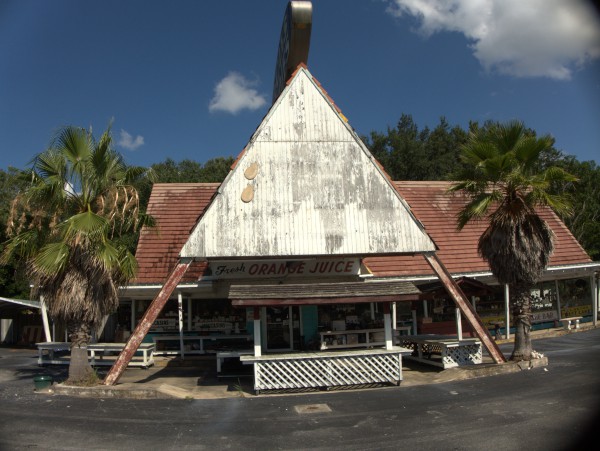 Usually when I come back from the Spring Hill Florida area, I take I-75 North to I-10 East and then I-95 North. On the 4th, I was making pretty good time on I-75 and looking at a map in the Paynes Prairie rest stop, I decided it would be more interesting to skip I-10 and take FL-40 to US-301 to FL-A1A to I-95.
I found this abandoned souvenier shop on US-301 just north of Lawtey Florida. My guess is that at one time it was a Stuckey's and then went independent after both traffic on US-301 and the Stuckey's chain declined. The building appears to date from 1961 and may have also had living quarters.
While a government pollution warning suggests that the place may have been called Florida Souvenierland at one time, currently the only identification is a huge sign proclaiming Pecans Candies.
The creepy and unusual thing about this site is that it is not empty. The store still appears packed to the gills with souveniers and I would not be surprised to find orange juice sludge still in the coolers. My best guess is that this place was a rapid and unexpected casualty of the 2008 crash, but it could have actually happened much before that. It would be fascinating to get a good look inside. However, while I am not above walking towards an abandoned building in such a manner as to make sure I don't pass by any "Posted" signs that might exist, it's pretty hard to claim that you didn't notice the barbed wire fencing off an area, so I made sure to stay outside that perimeter.
Oh, and note the SOU on the roadside sign and the NIR under the shed.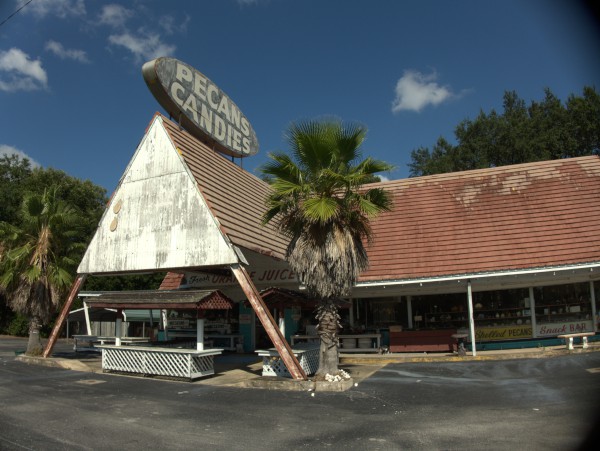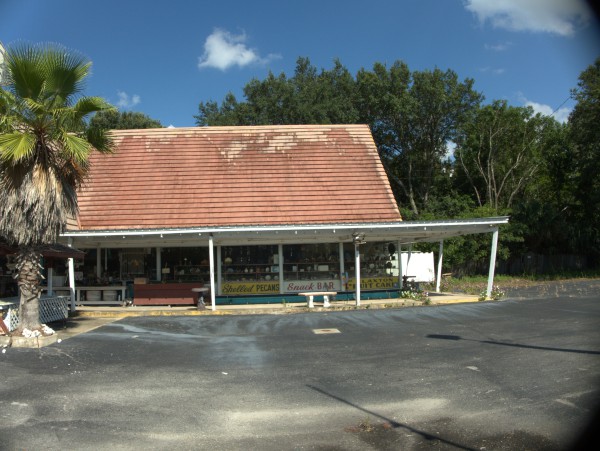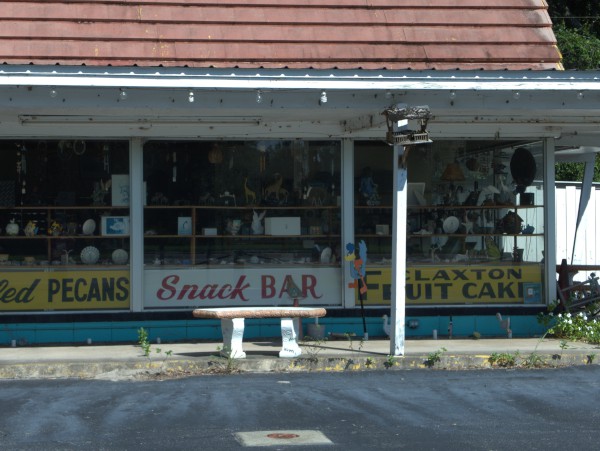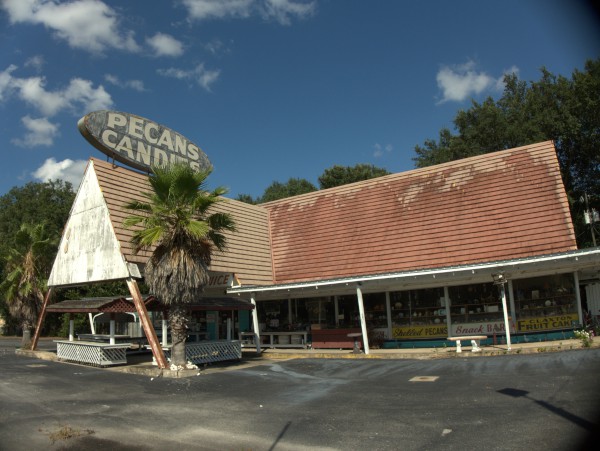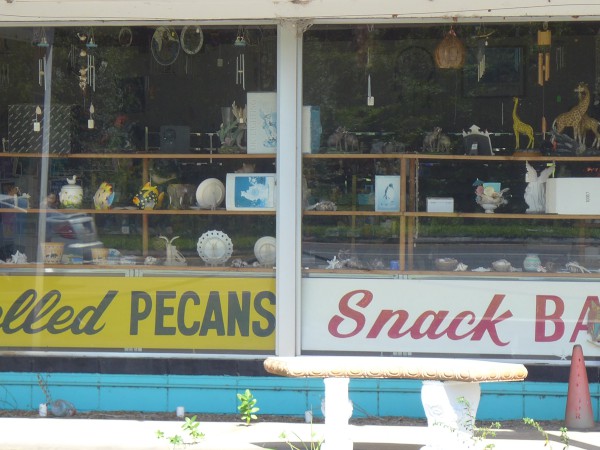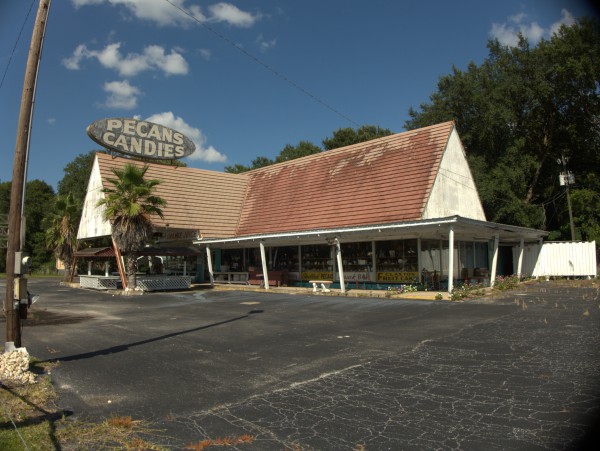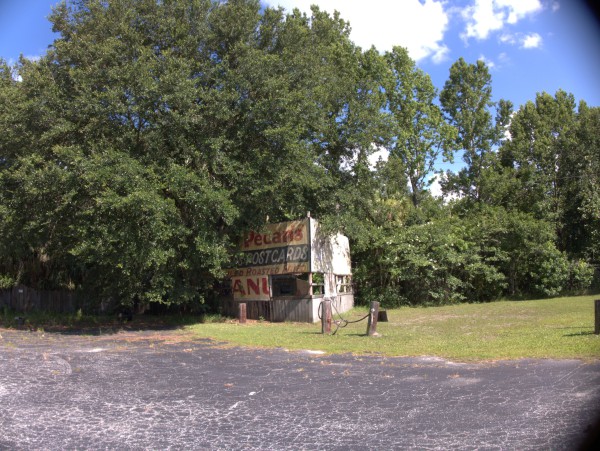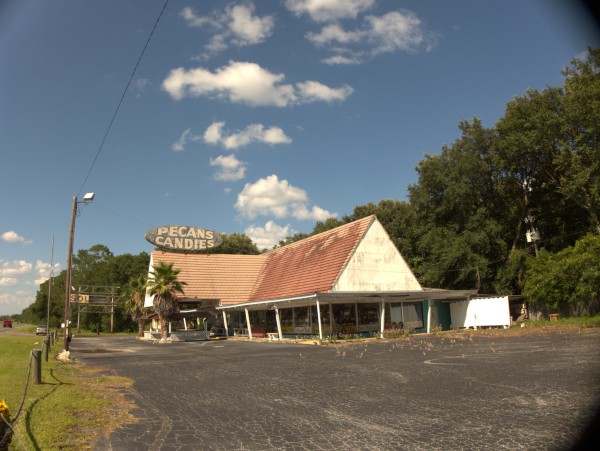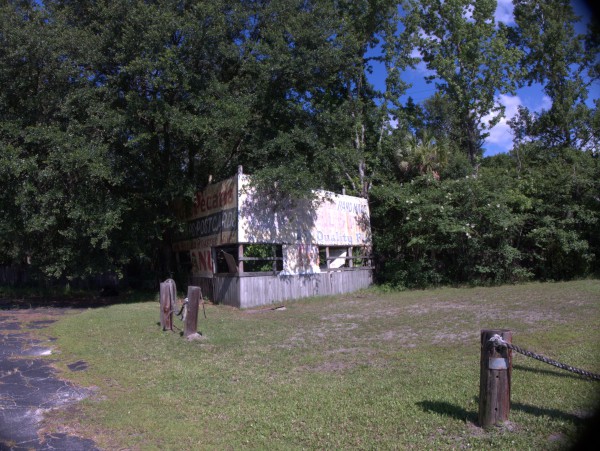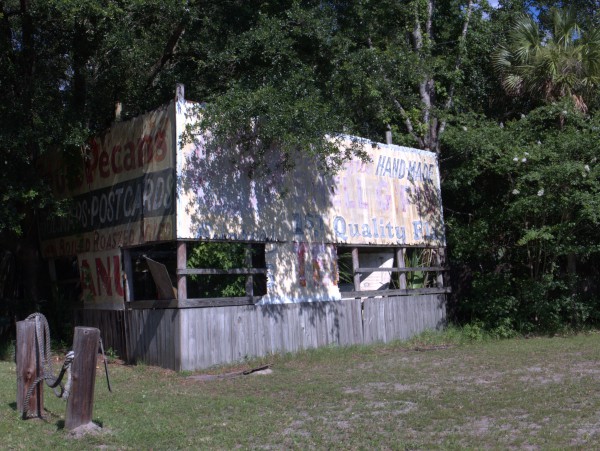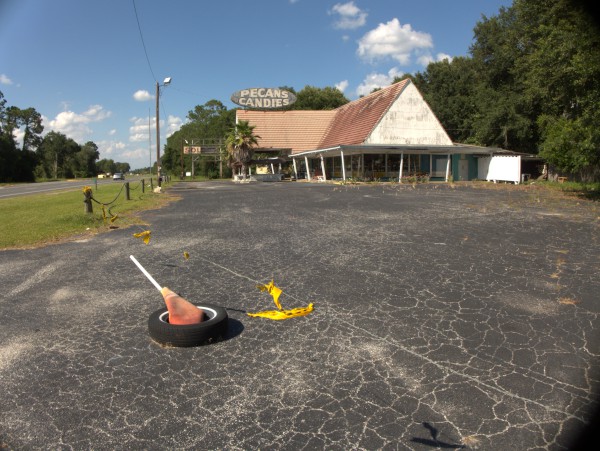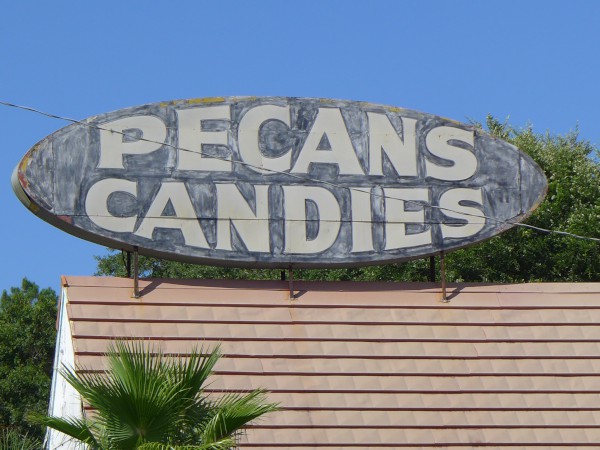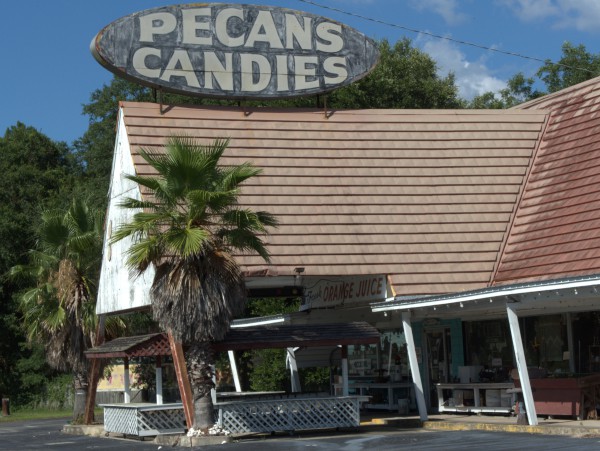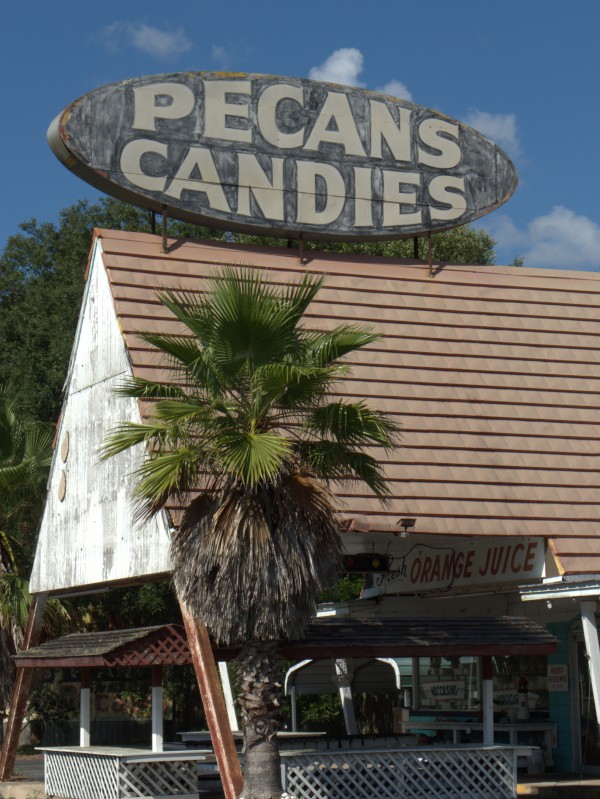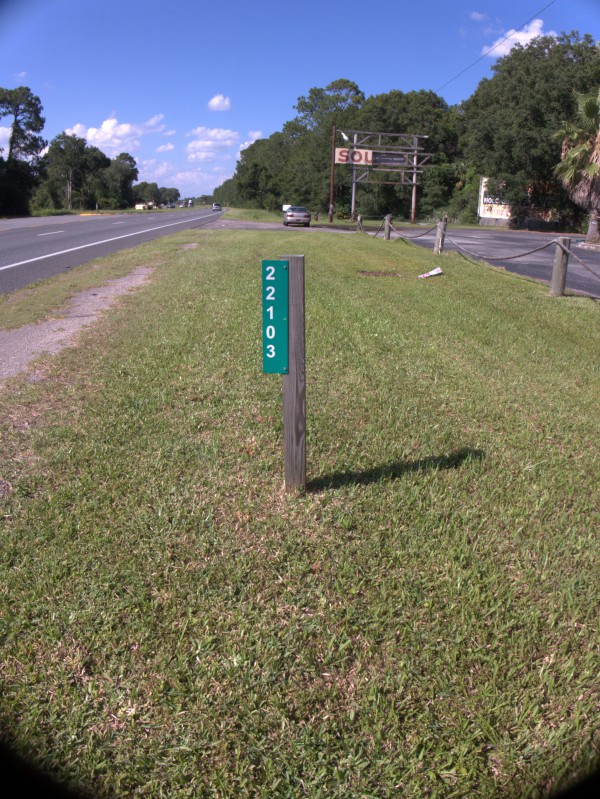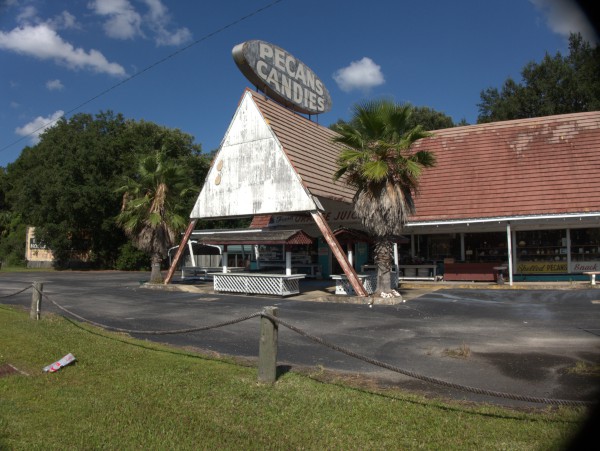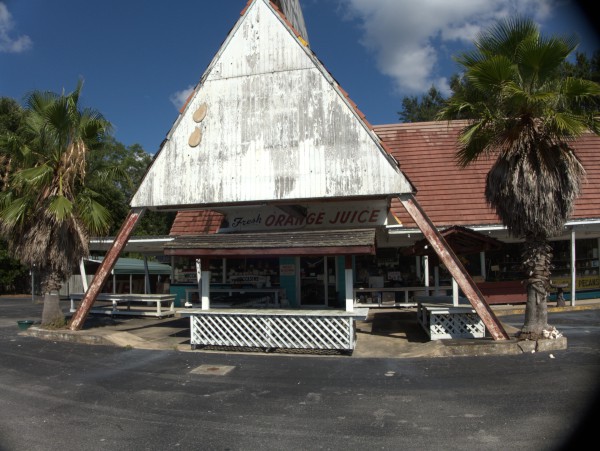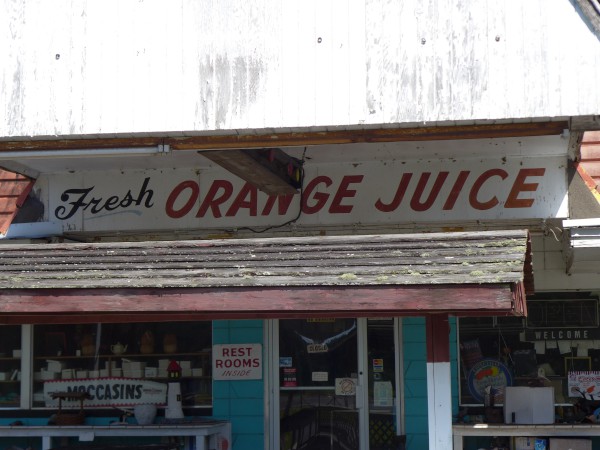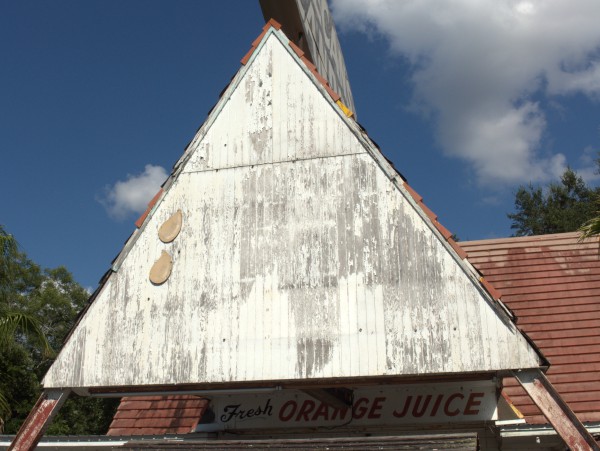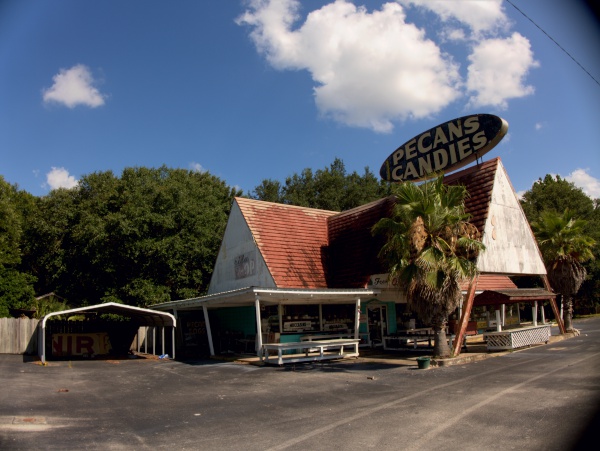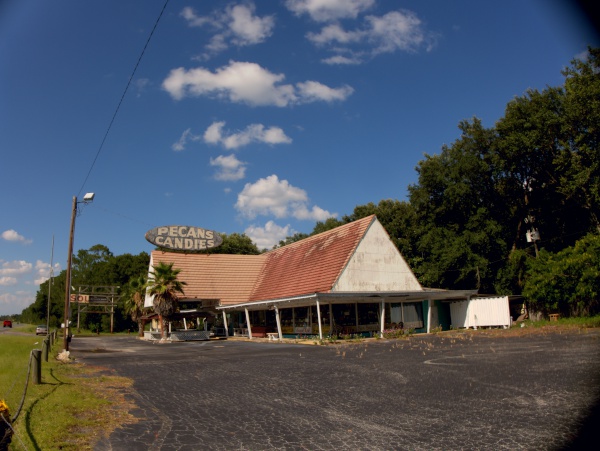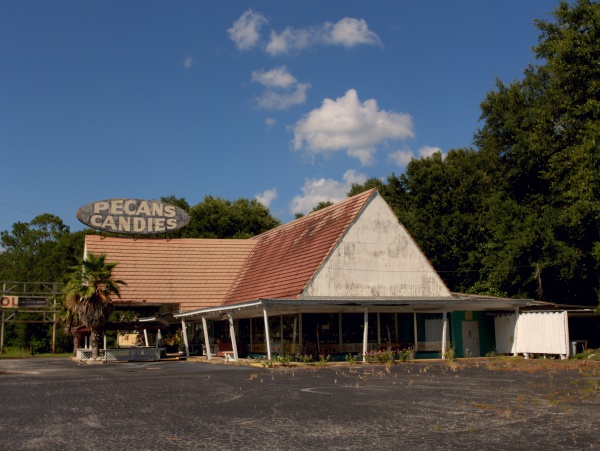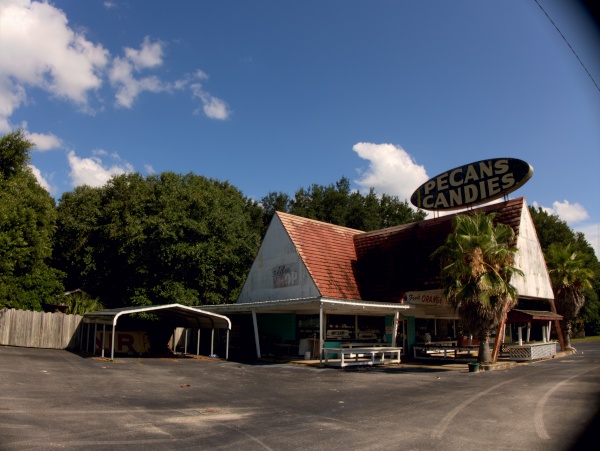 UPDATE 6 July 2016: Commenter Tom sends in this link, showing that this store was in fact a Horne's and not a Stuckey's. There are some very interesting pictures there, including of this store, and you should check it out. Also, I have added Horne's to the post title.
Also, note this picture I took through the windshield and against the sun, so it's not very good, but good enough to point out a salient fact about Lawtey, somewhat reminescent of the old story about Lester Maddox & Ludowici Georgia: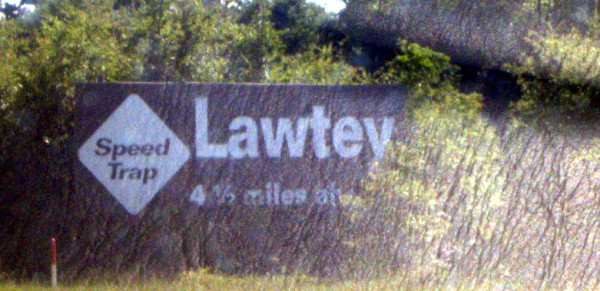 UPDATE 5 August 2020 -- Went by again on 19 July 2020. The Horne's nameplate is visible again due to the the sign shedding a layer, and some of the outbuildings and stuff in front of the store are gone, but the stock inside appears to still be largely intact: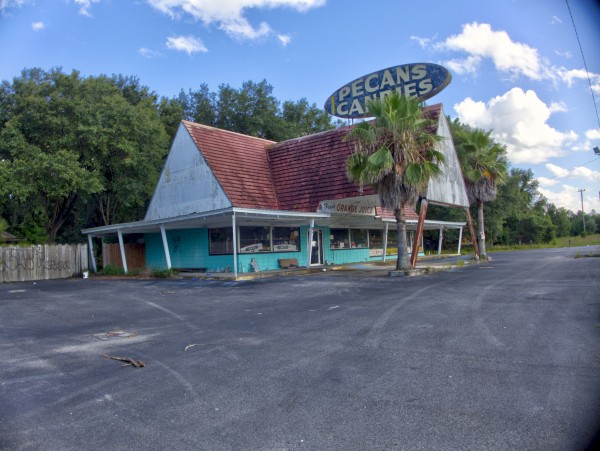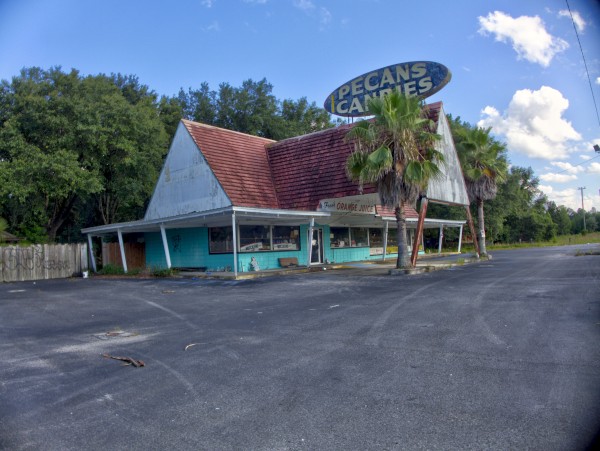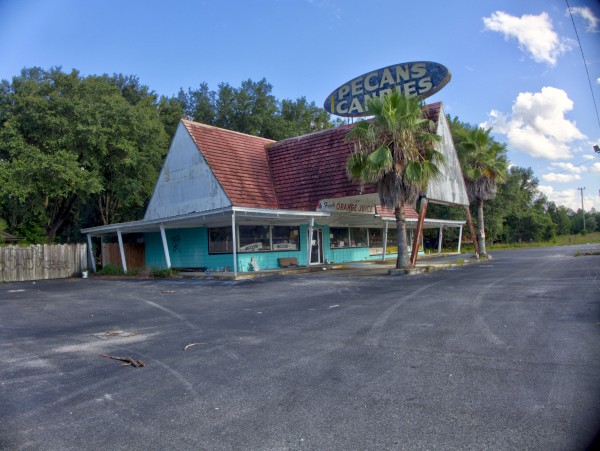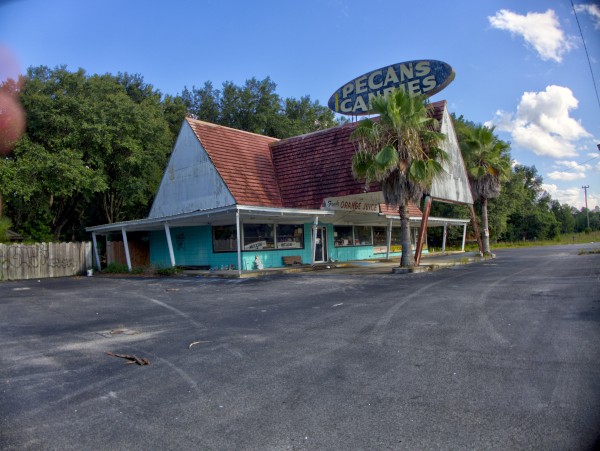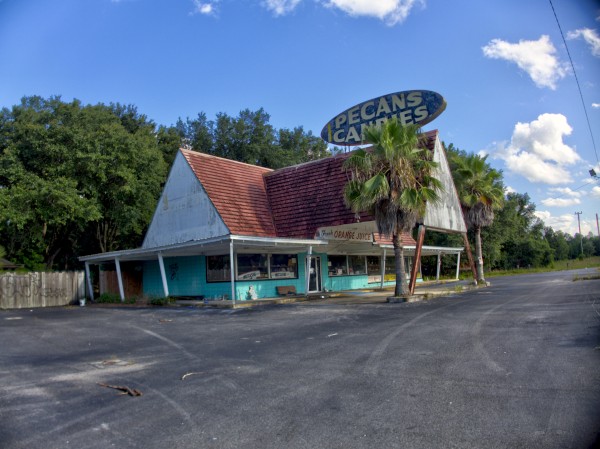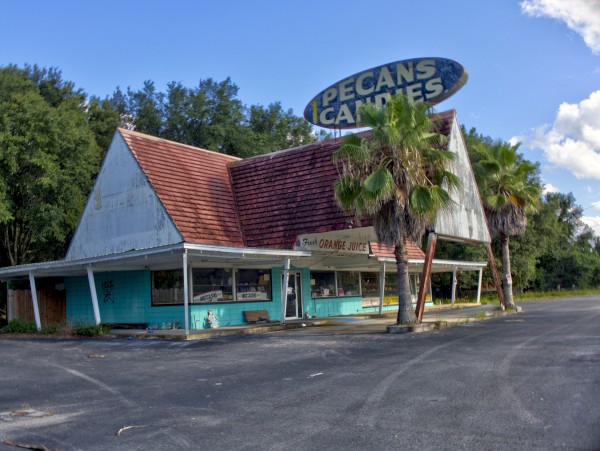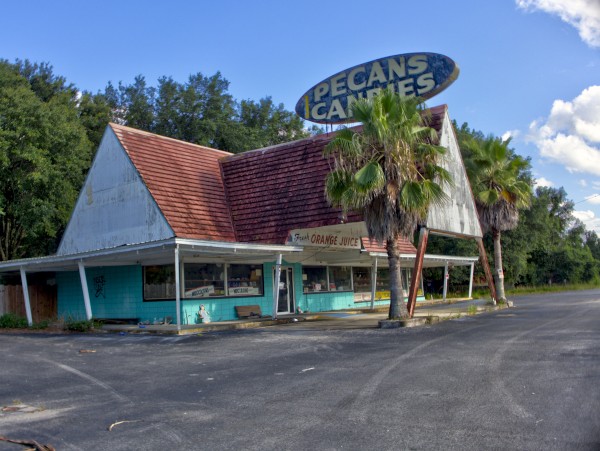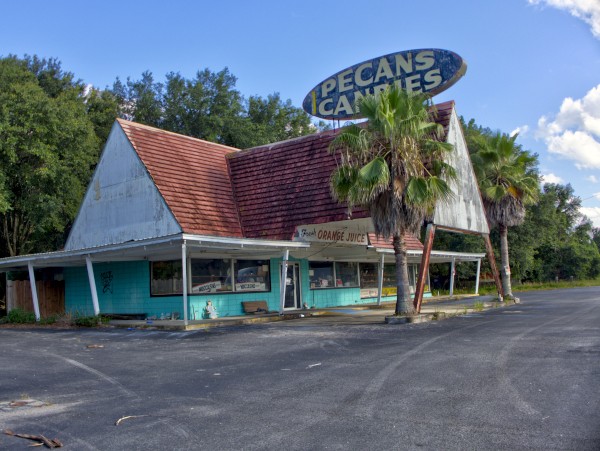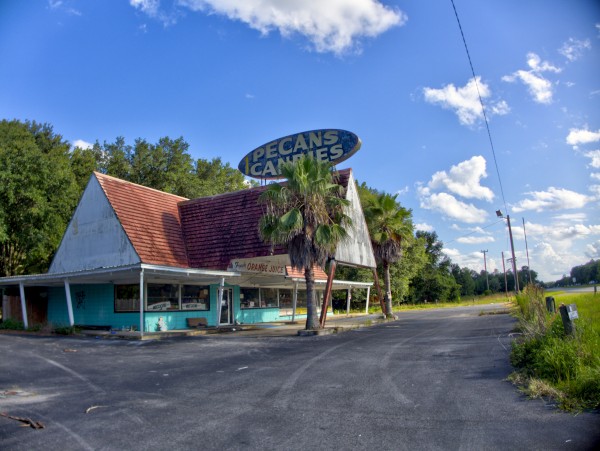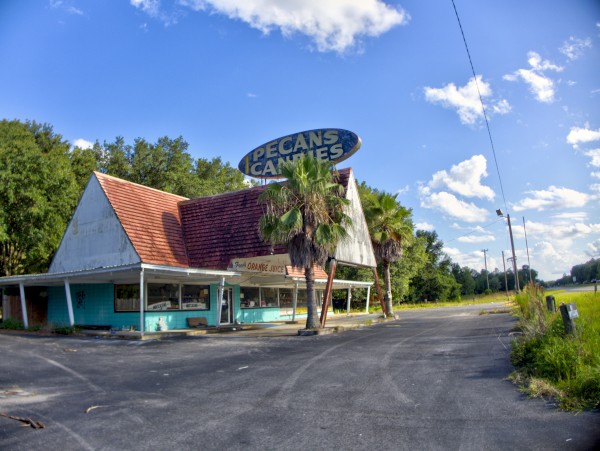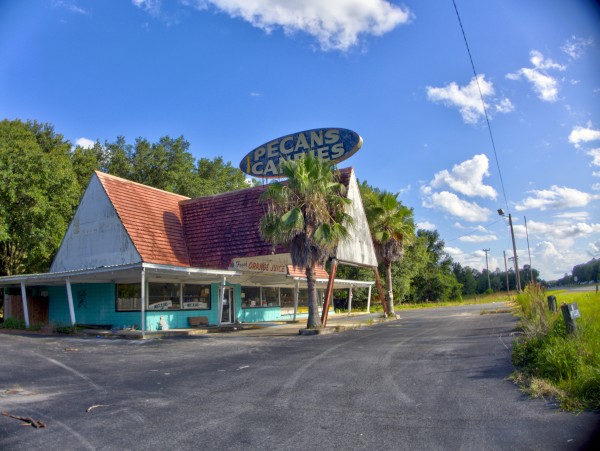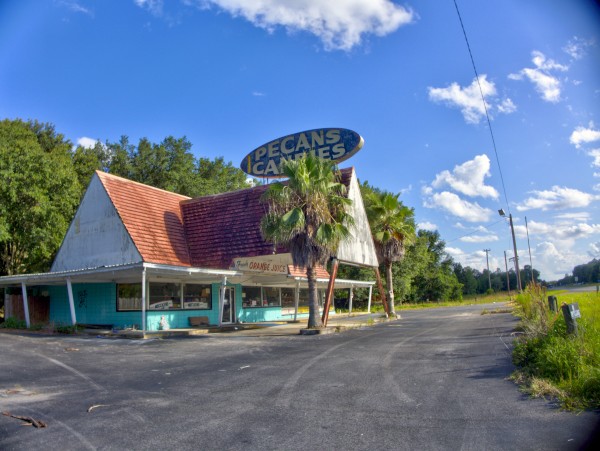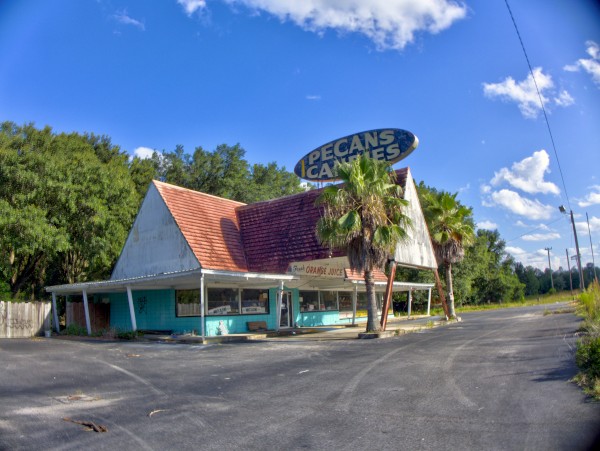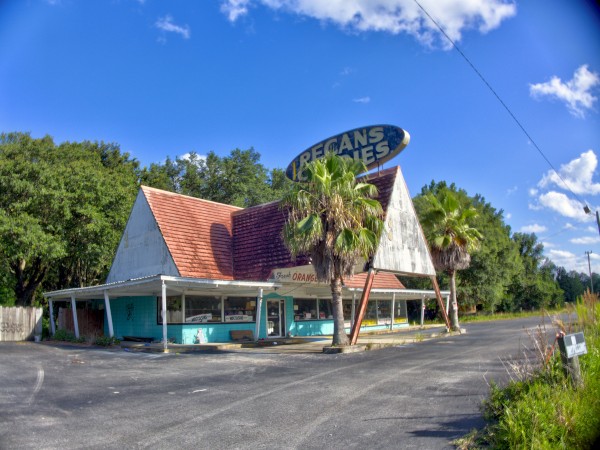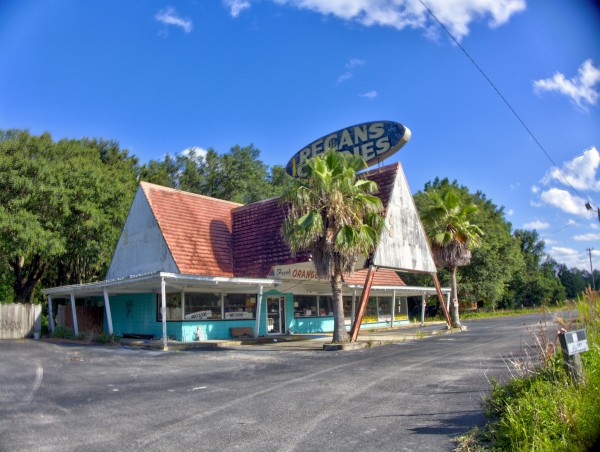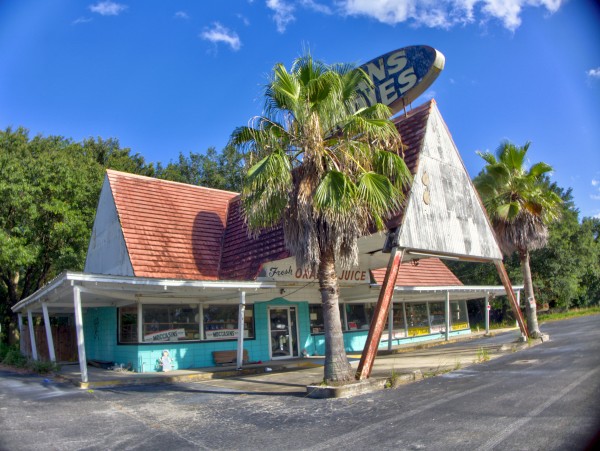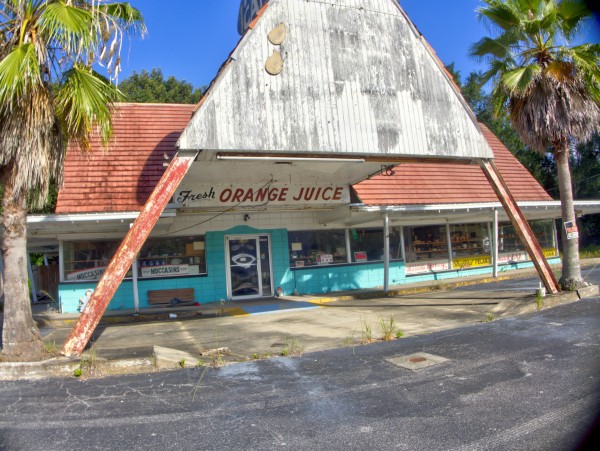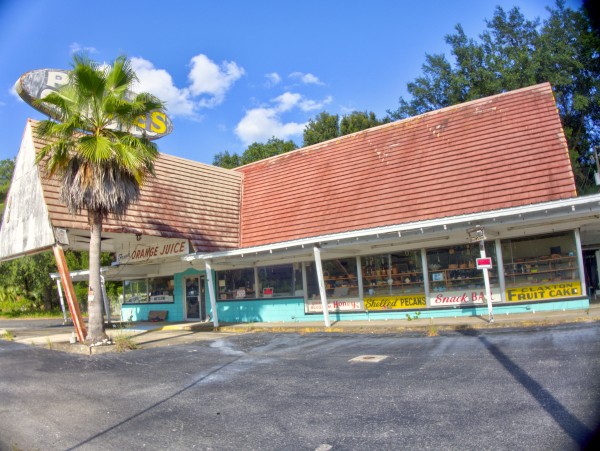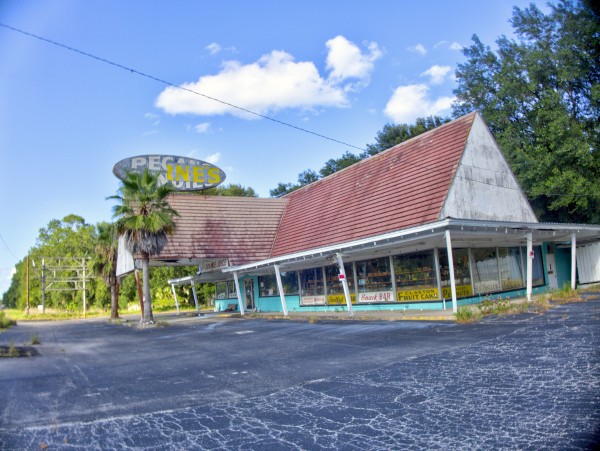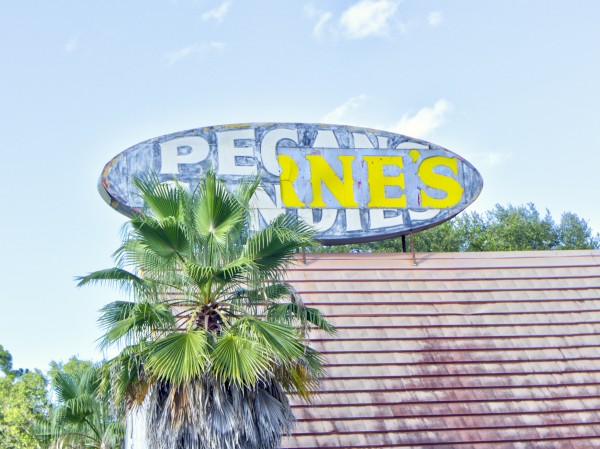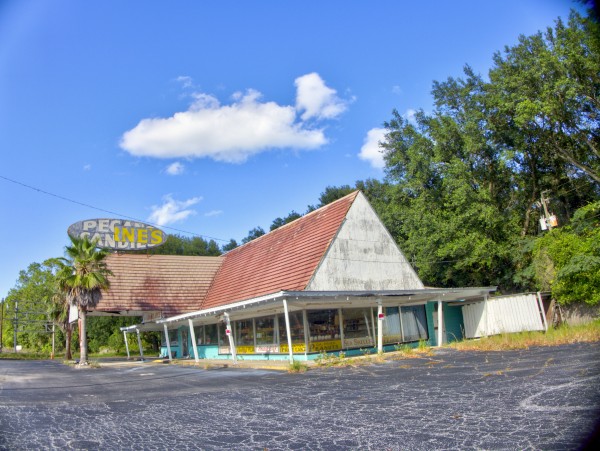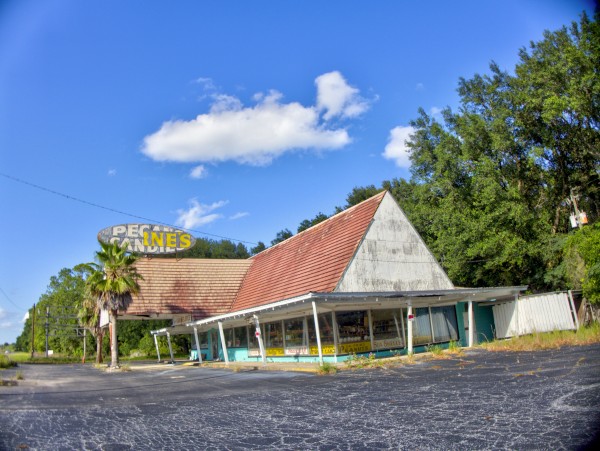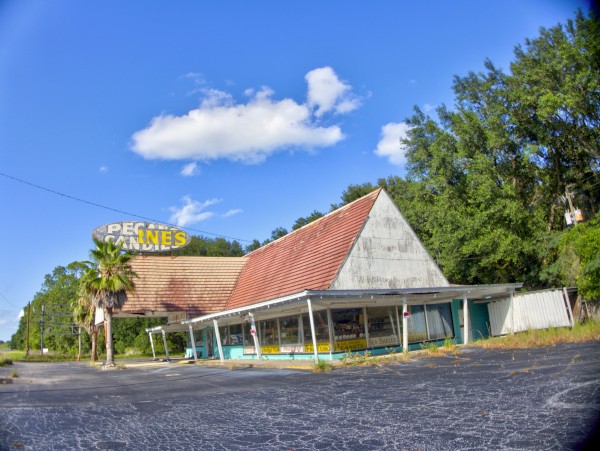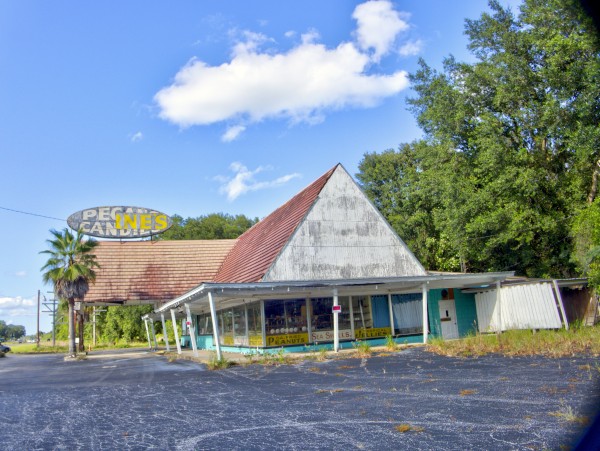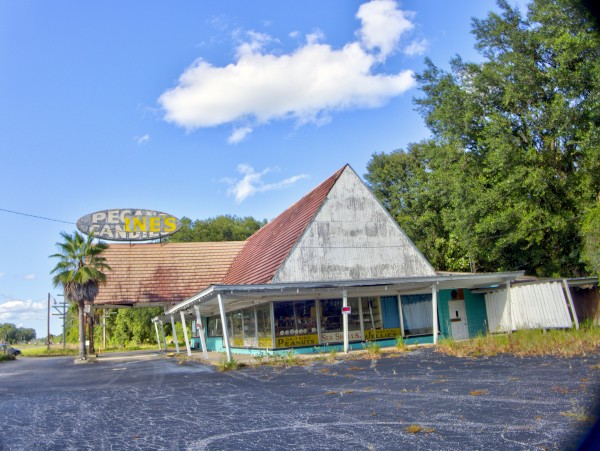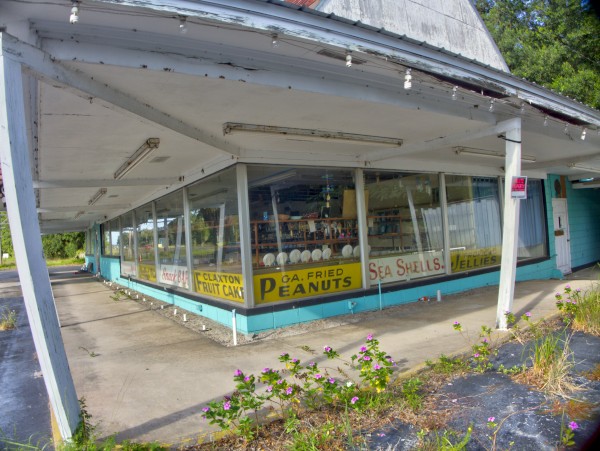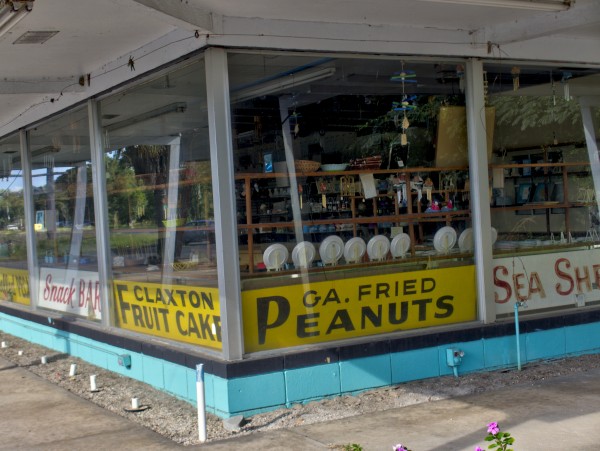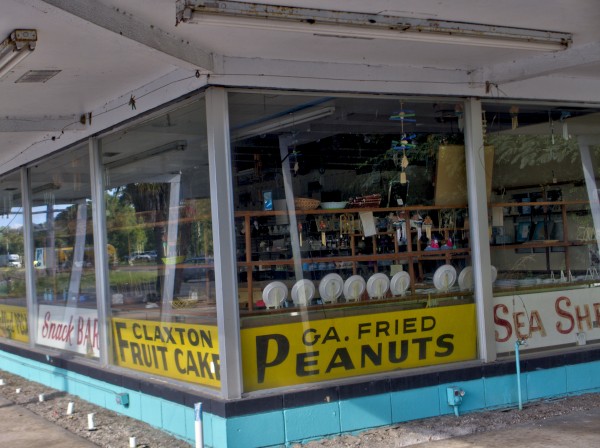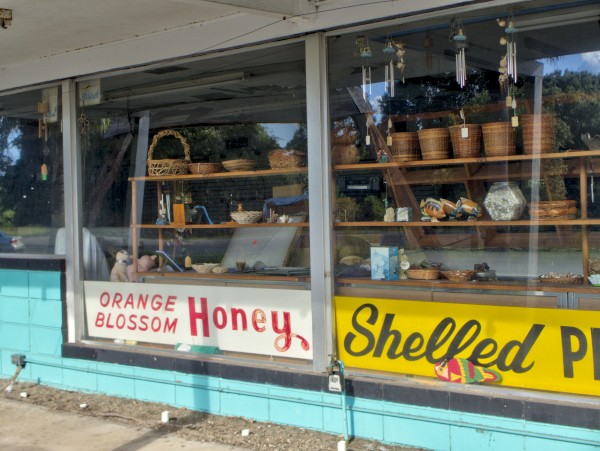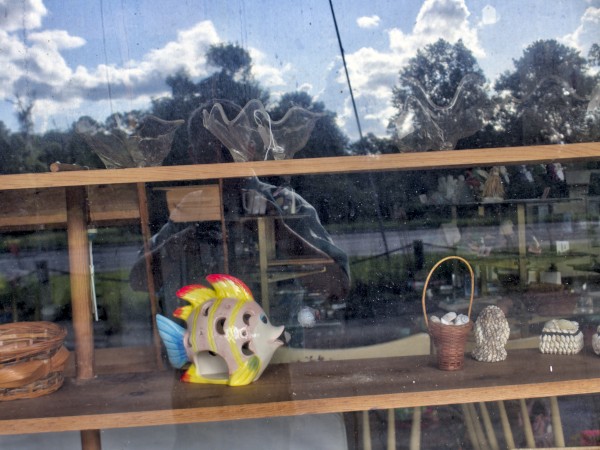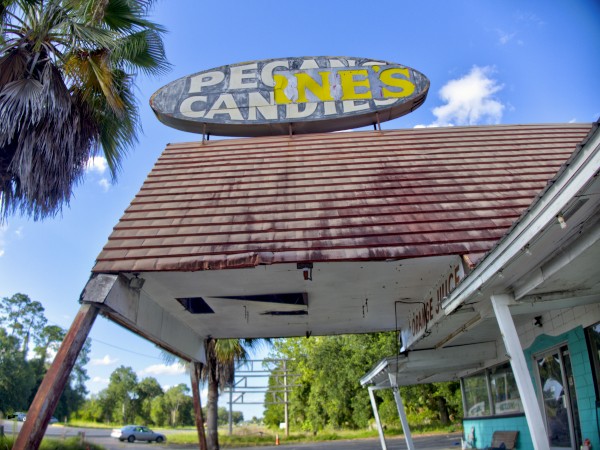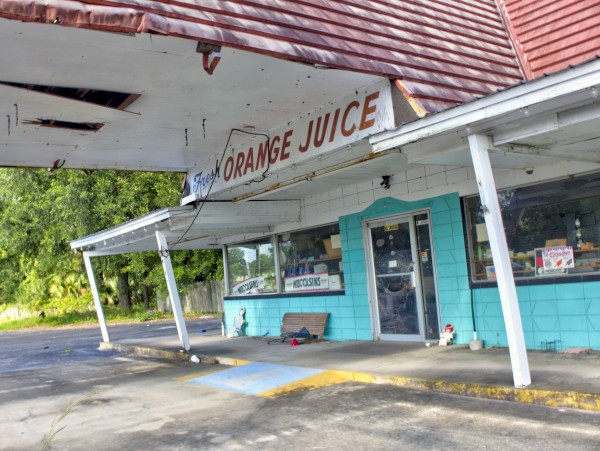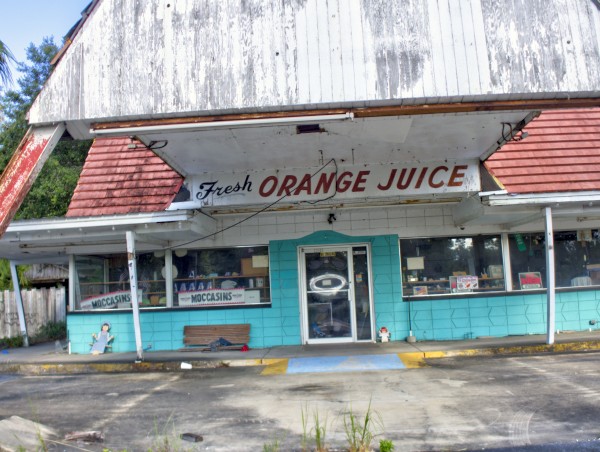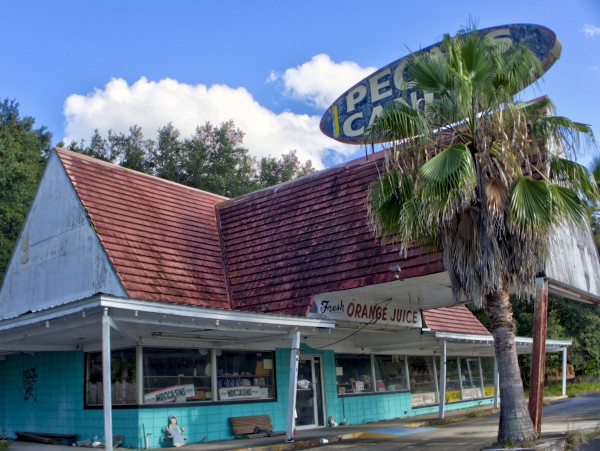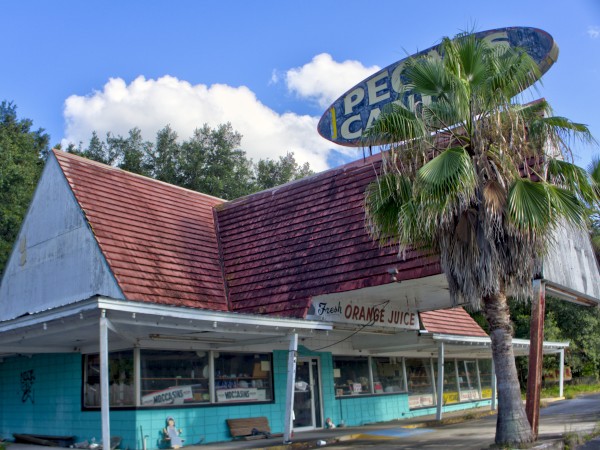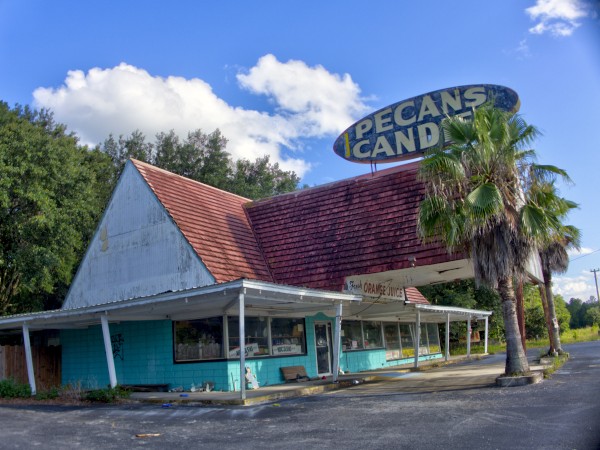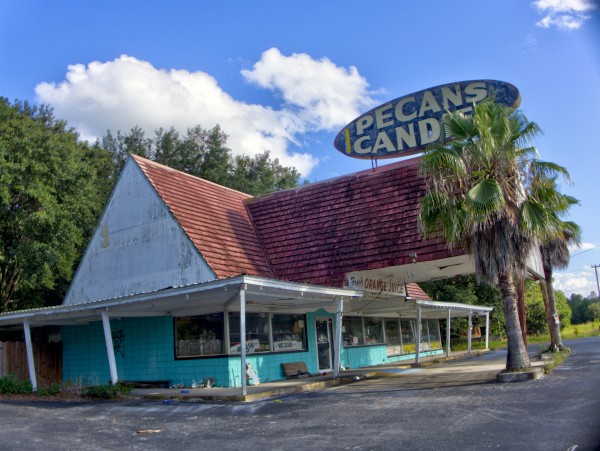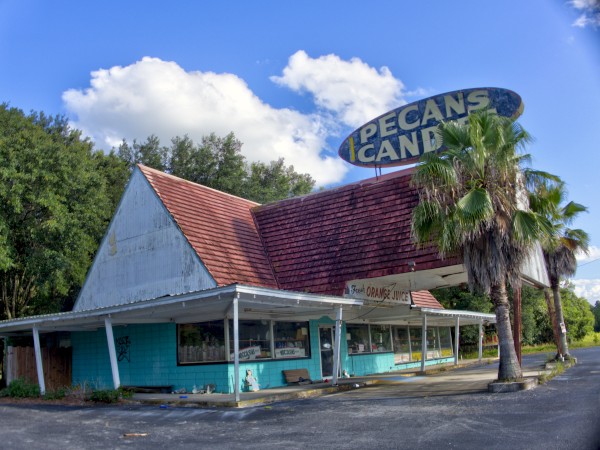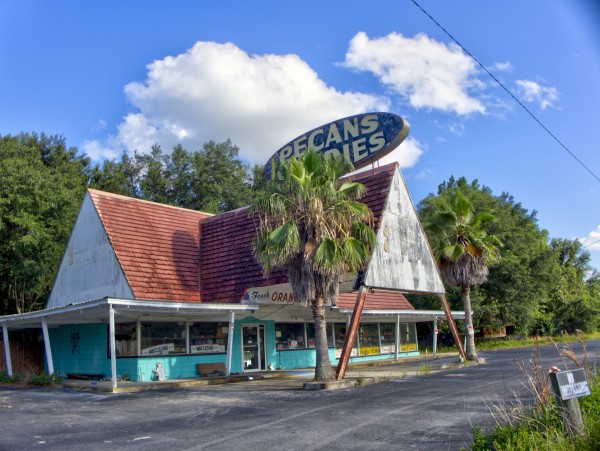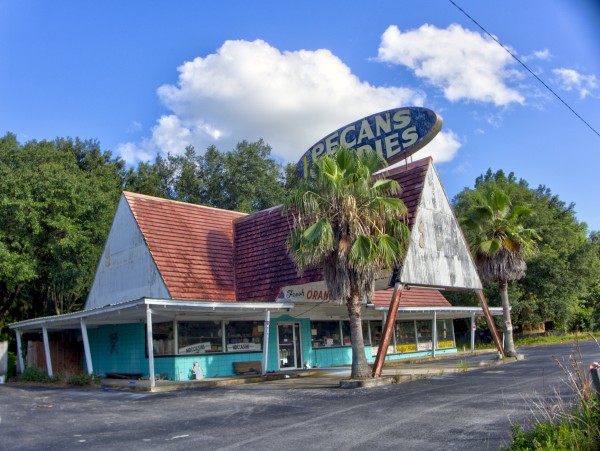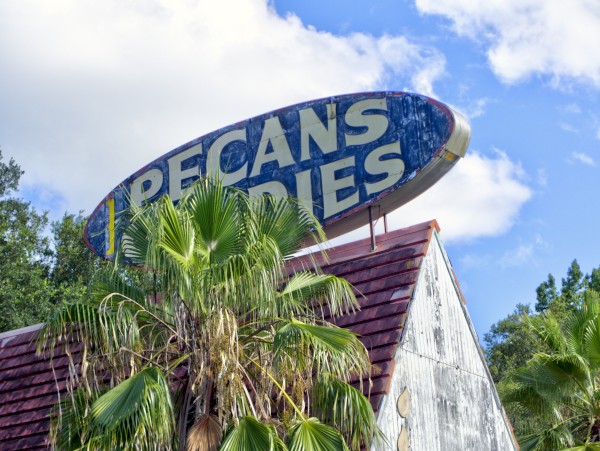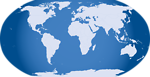 24 Responses to 'Horne's / Florida Souvenierland Pecans Candies, 22103 US-301 Lawtey Florida: 2000s'
Subscribe to comments with RSS or TrackBack to 'Horne's / Florida Souvenierland Pecans Candies, 22103 US-301 Lawtey Florida: 2000s'.
Leave a Reply