Posted at 12:24 am in Uncategorized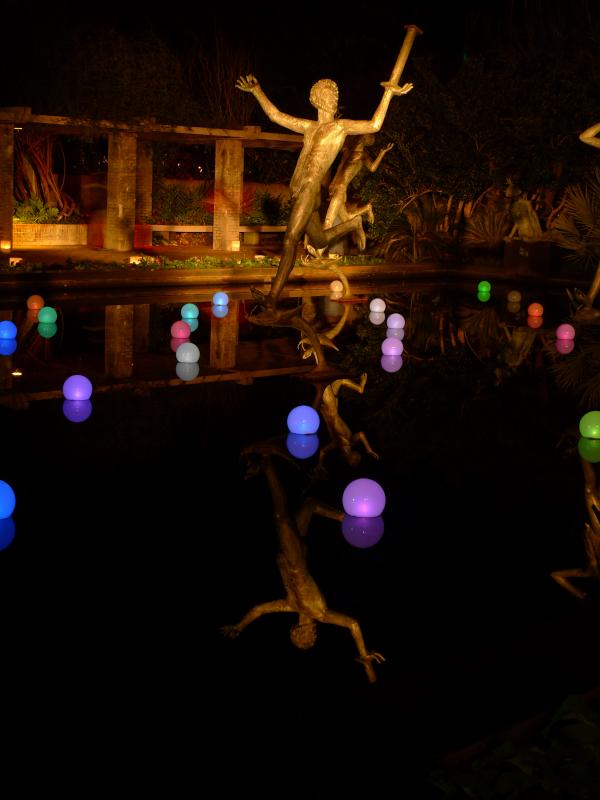 Well, I suppose it's a bit of a cheat to do a closing for an event that will repeat this weekend, but hey, it's a closing for the 11 December viewing date only.
If you can make it to the coast this weekend (17th, 18th or 19th) the show is well worth your time. The gardens are lit as you see, and there are singers, bagpipers, food and drink.
I took my tripod with me this year, set the aperture to f2.0, the ISO to 80 and let the camera set whatever exposure it liked. Often it worked quite well, other times not so much (these are some of the ones I think did OK). The long exposures mean you can see blurs for people walking by in some pictures. It was supposed to be much warmer on the 12th than the 11th, but it was also supposed to rain, so I went out on the colder night. It wasn't too bad except when I was trying to feel the little buttons on the camera and could not find them at all in some cases!
It's all pictures after the jump.
2 Responses to 'Nights of a Thousand Candles, Brookgreen Gardens: 11 December 2009'
Subscribe to comments with RSS
Leave a Reply