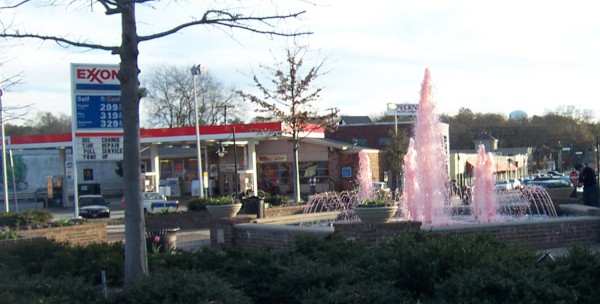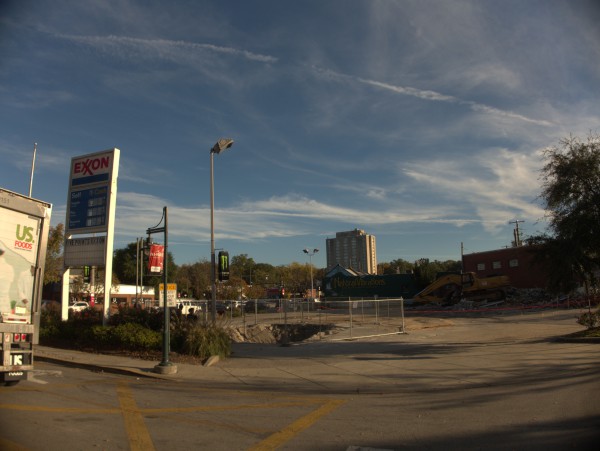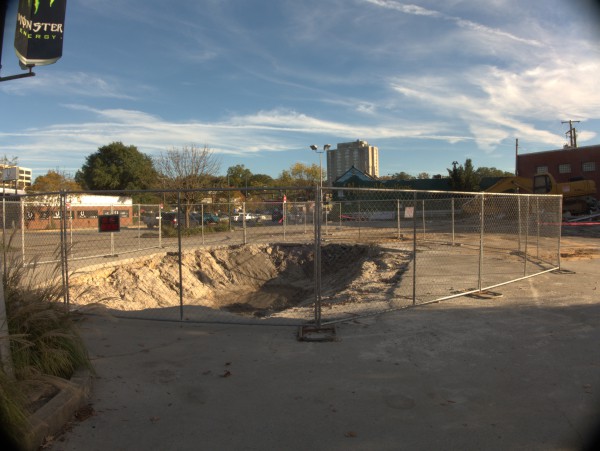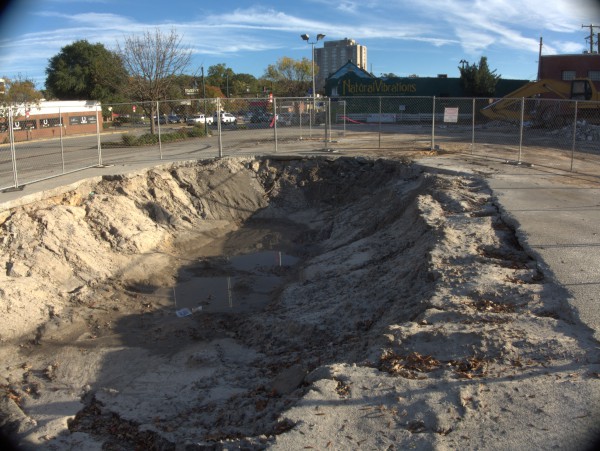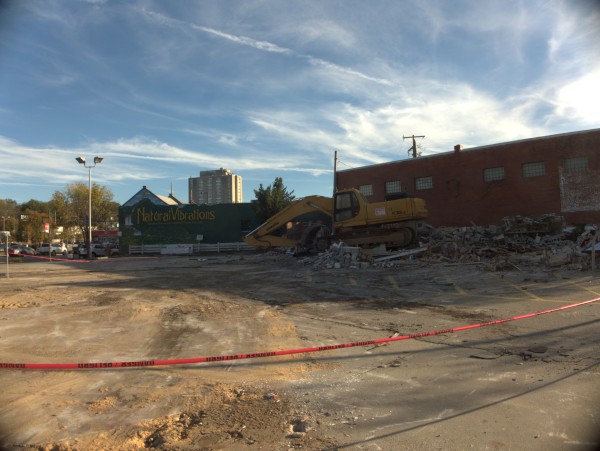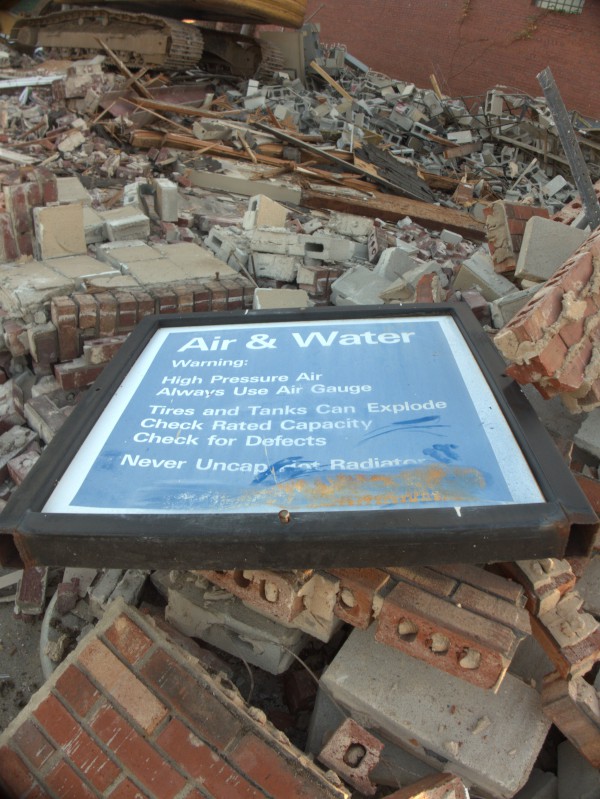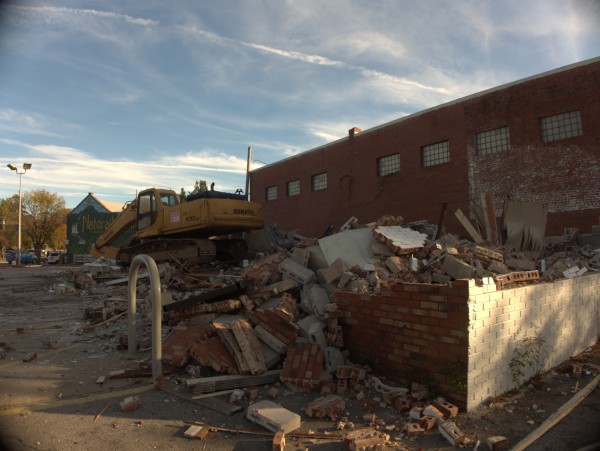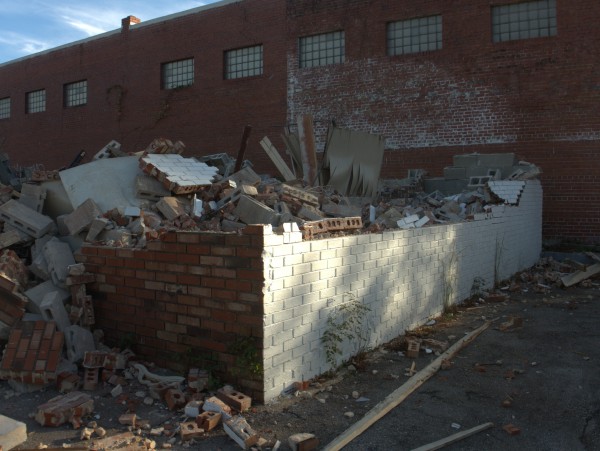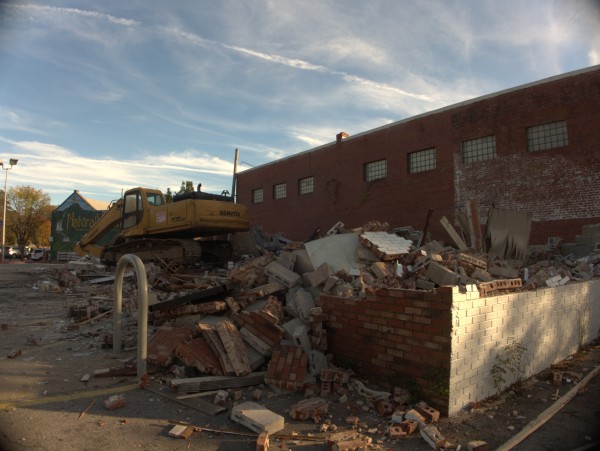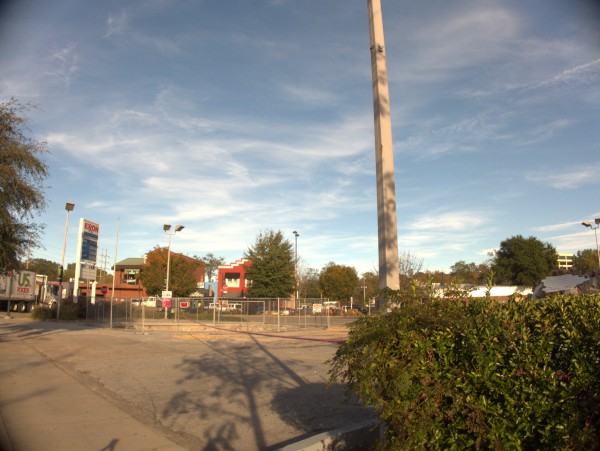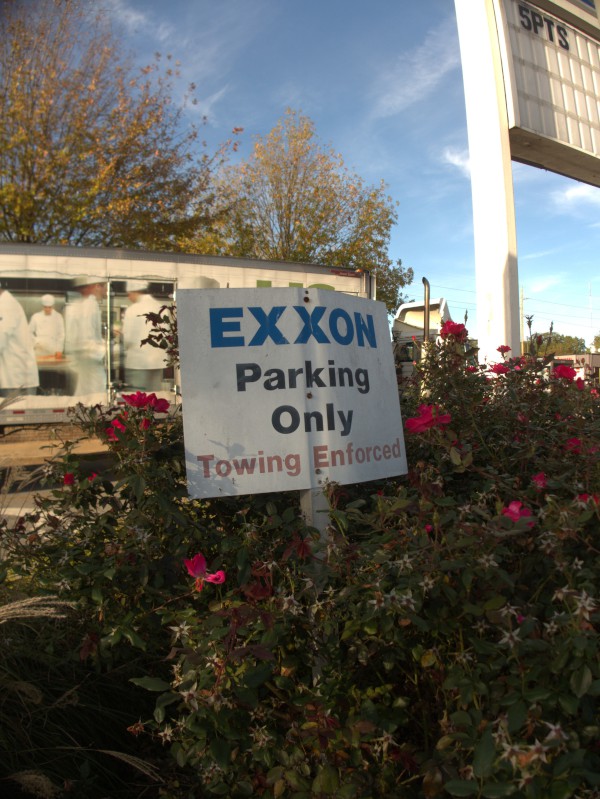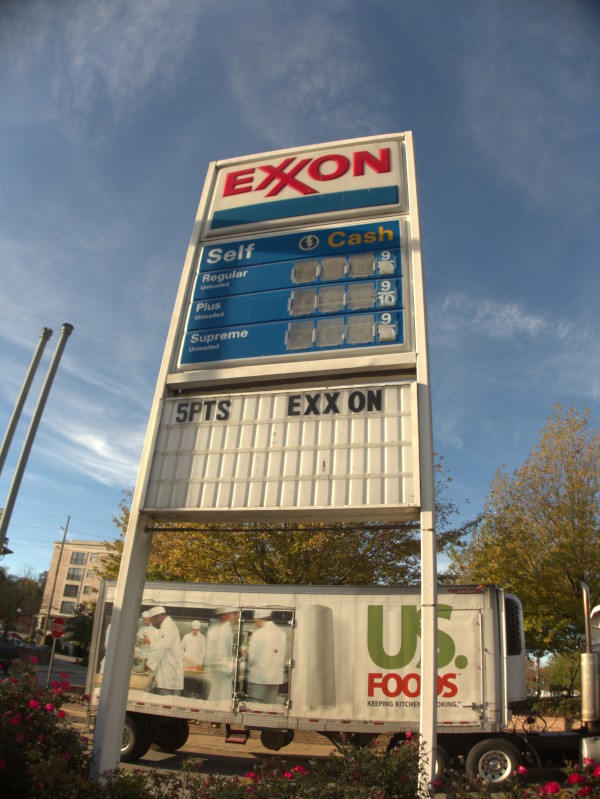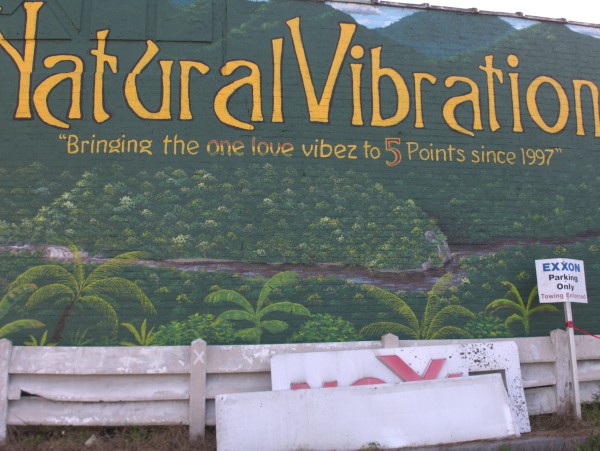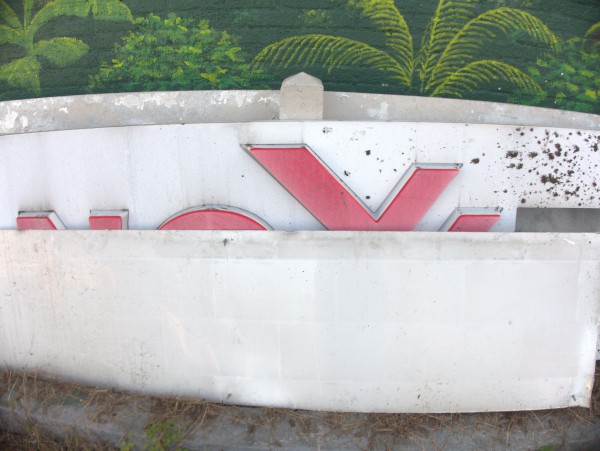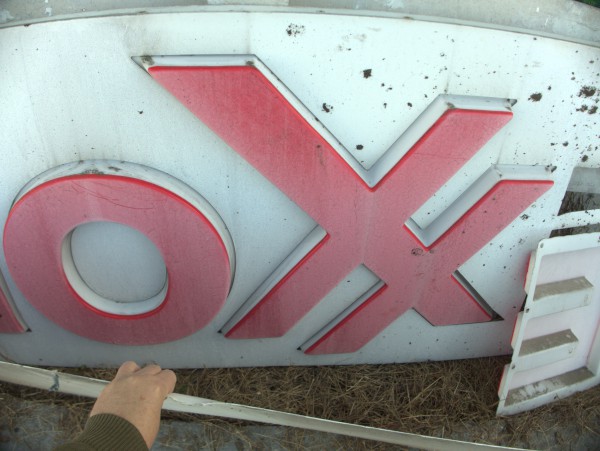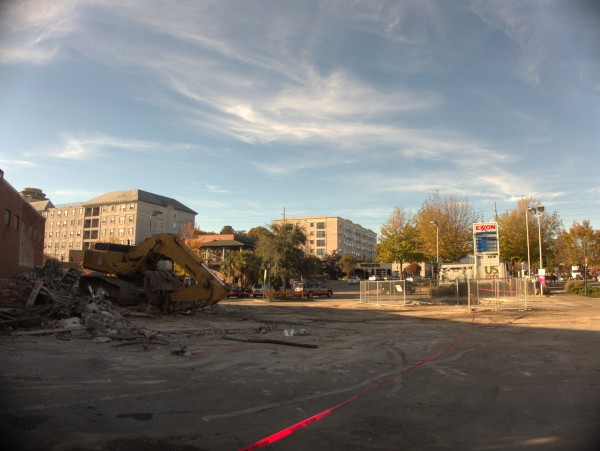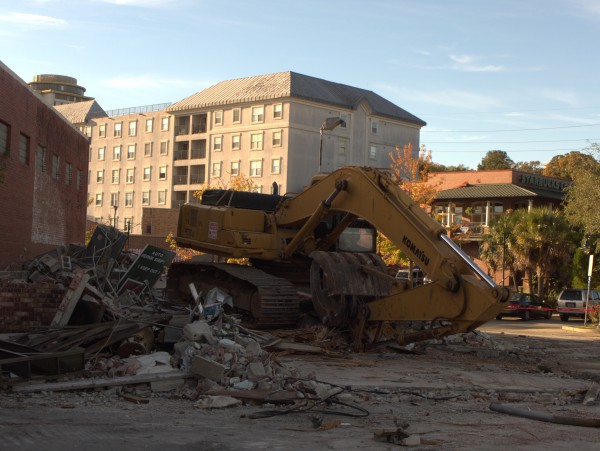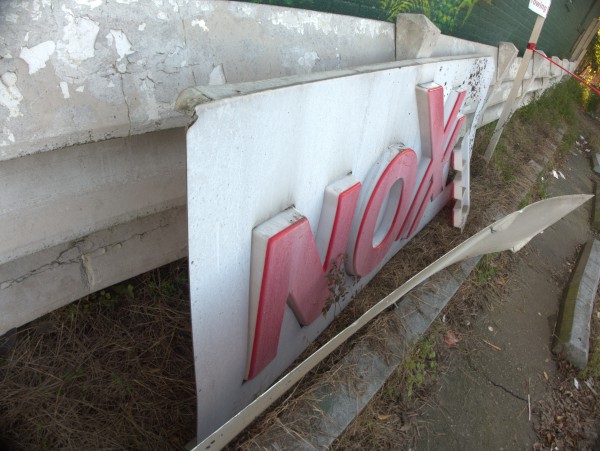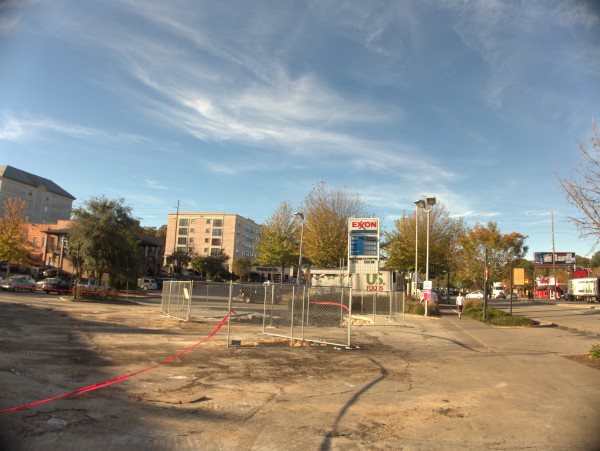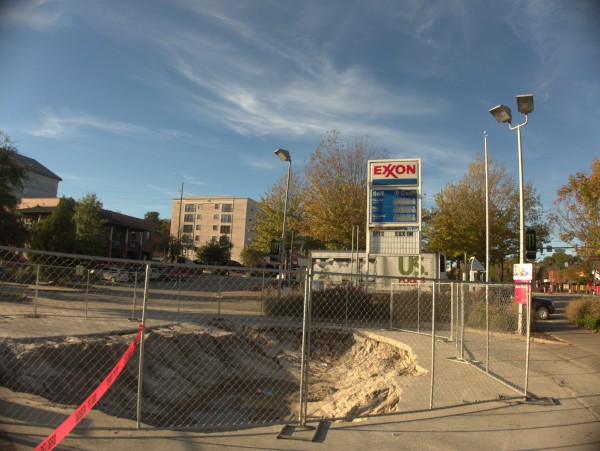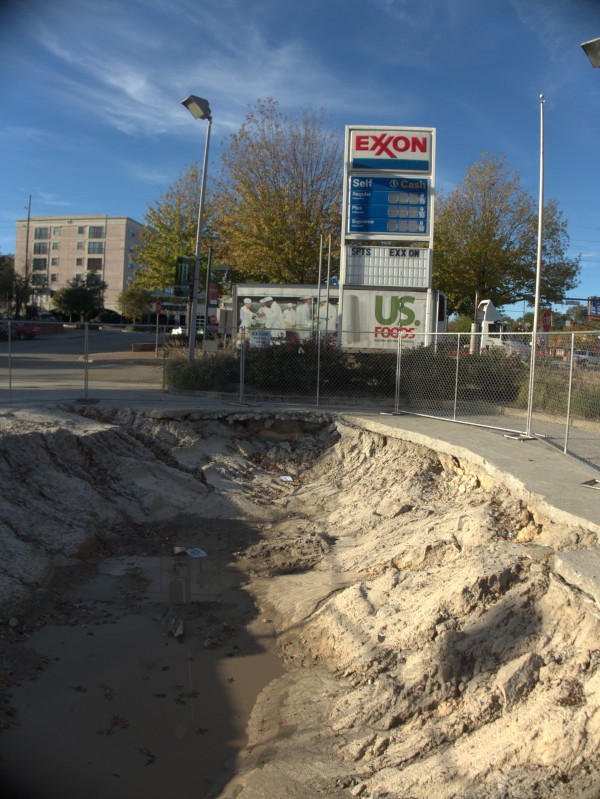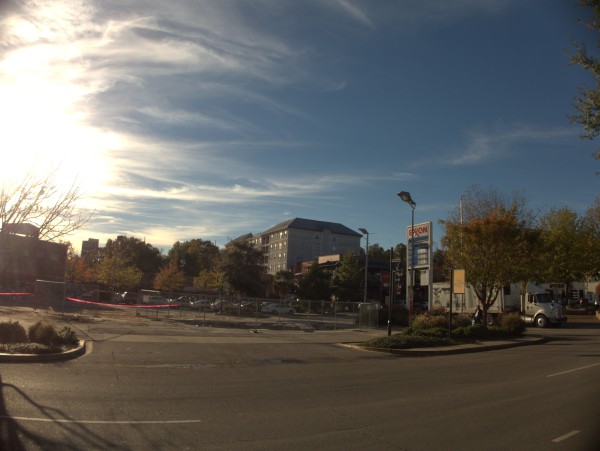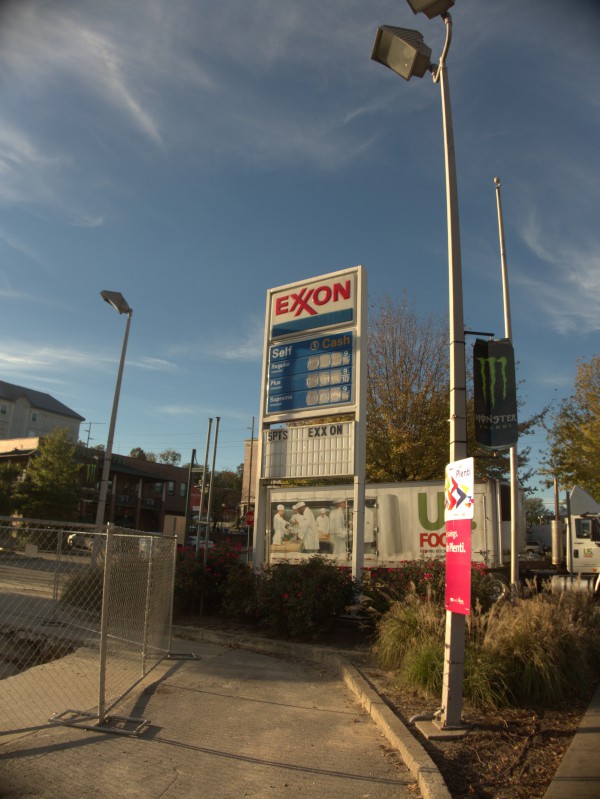 I noticed the other week while driving by this Five Points spot that the building had been cordoned off and looked ready for demolition. I should have stopped and taken a few pictures despite it being night as the next time I drove by, it was already gone. Luckily I did have a shot from several years ago, which I have put up top.
This closing was announced several months ago as this State story notes:
The Five Points Exxon station — long a staple in the urban village near the University of South Carolina — has been sold.

Owner Riley L. "Skebo" Newman confirmed to The State on Wednesday that he has sold the business, but he said he couldn't comment further at that time.

Five Points Association executive director Amy Beth Franks said she didn't know the particulars of the sale. But she said the Newman family has operated the station there since the 1970s.

Franks added that she hopes any new project would use the existing gas station and and protect the integrity of the unique triangular lot across the street from the Five Points Fountain.
In the event:
Motorists and bicyclists in Five Points will see a welcome sight in the not-to-distant future — more parking spaces.

Columbia City Council agreed Tuesday to a 50-year lease agreement with the owner of the longtime Exxon gas station to convert the property to a parking lot that will accommodate about 35 cars, bicycles and possibly mopeds.
that didn't exactly happen..
Leave a Reply